All Food and Drink
A modern Texas kitchen brought to life through a collaboration between Chef James Flowers and world-renowned restaurateur Richard Sandoval.
Inventive cocktails and a Guadalajara-inspired menu combine with the best views in the city for a genuinely Austin experience.
Order Huevos Rancheros to enjoy on your balcony or banana-blueberry pancakes to savour in bed. Our In-Room Dining is available 24 hours.
The Team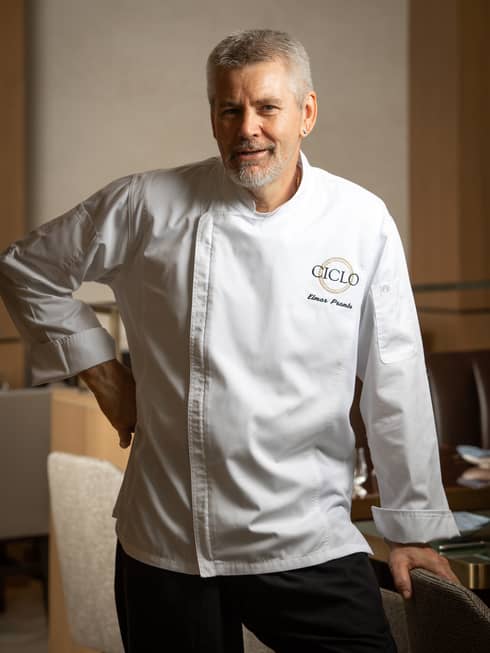 Elmar Prambs
Executive Chef
At the helm of Four Seasons Hotel Austin's kitchen since 1986, Elmar is responsible for the culinary direction of all food and beverage outlets – including banquets, room service, Live Oak and Ciclo. In this role, Elmar particularly enjoys introducing diners to unique flavor combinations and stunning presentations, a skill that has earned him an outstanding reputation and loyal following. Prior to joining Four Seasons Hotels and Resorts in 1977 (at Four Seasons Hotel Vancouver), he completed an apprenticeship with a German master chef and worked in several prestigious kitchens across Europe and Canada.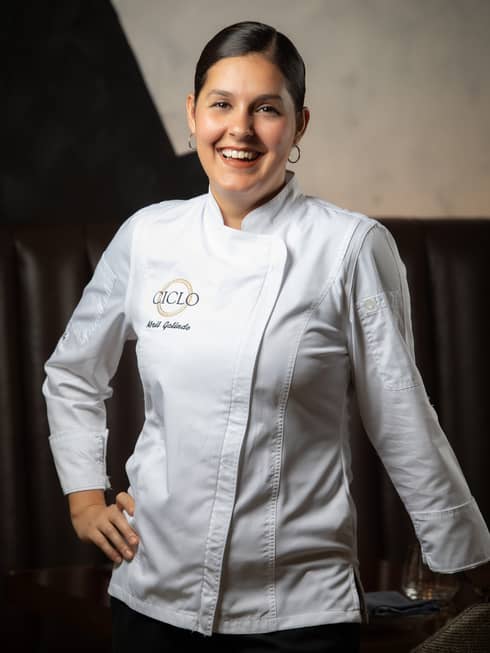 Abril Galindo
Executive Sous Chef
Born and raised in Guadalajara, Mexico, Abril's early exposure to gourmet meals was limited. Her first taste of a truly well-prepared dish opened her eyes to the joy of cooking. In 2010, Abril joined Four Seasons Resort Punta Mita as a culinary intern, a role that allowed her to rotate through a variety of positions in the kitchen. After working at several Mexico restaurants and hotels, Abril was recruited to rejoin Four Seasons Hotel Austin. Her work ethic, creativity and passion for cooking quickly became apparent, eventually leading to her promotion as executive sous chef in 2017.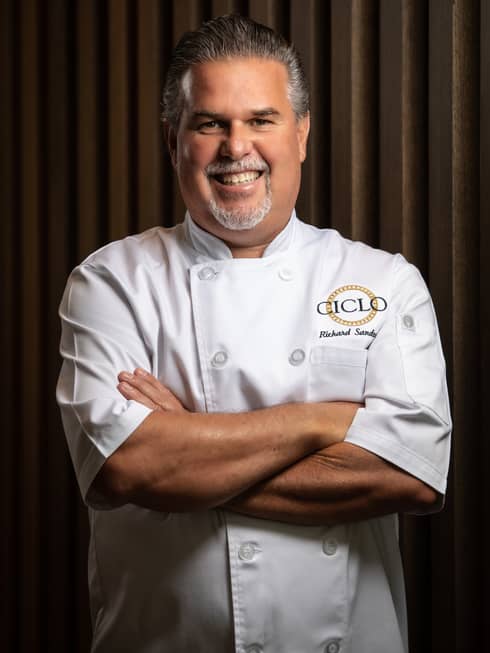 Richard Sandoval
Restaurateur
During the past 18 years, Richard's career as a chef-restaurateur has evolved to encompass being a culinary consultant, television personality, cookbook author and brand ambassador. RS Hospitality is now a leading restaurant group with over 45 restaurants around the world. Richard combines authentic Latin ingredients with international flavors and inventive techniques. His methods create new and unexpected cuisines such as modern and coastal Mexican, Latin-Asian, Peruvian and Pan-Latin.
Events
February 28, 6:00 pm – 10:00 pm

Art of Bartending

A passion for service, a wholehearted belief in the power of hospitality, a commitment to perfection – welcome to The Art of Bartending. Join two of the world's best from Le Sirenuse Champagne Bar as they collaborate with our own award-winning bartender, Sarah Rahl, to create magic behind the bar.

Details

FEBRUARY 23 & MARCH 30, 11:00 AM - 12:30 PM

Vino & Vinyasa

Combining classic yoga poses and unique wines, this monthly event invites you to mindfully sip and learn about wine while achieving a new level of zen. After class, participants are invited to head downstairs for 20 percent off a Saturday Brunch entrée at Ciclo, as well as 50 percent off select Champagne until 2:00 pm.

Details

March 5, 5:00 pm – 8:00 pm

CINCO DE MARZO

We couldn't wait to debut our exclusive new Herradura tequila, so we made our own party! Join us for samples of our custom-aged Herradura tequila – only 240 bottles were made – while enjoying live mariachi music, sweet and savoury tacos and more.

Details
Take a deep dive into the delicious world of Austin's booming food-truck scene, with our Concierge's custom guide to the city's most exciting mobile restaurants.

Margaritas are an Austin tradition, but there's no need to hit the bars. Simply push a button on your in-room phone, then relax in your room's sitting area or balcony while our Margarita Cart comes to you, complete with a variety of premium tequilas and fresh mix-ins that add up to 500-plus flavour combinations. Our Margarita Cart service is available every day from 3:00 pm to 6:00 pm.

Toast the weekend every Saturday at Ciclo with brunch favorites and half off bubbles.