A modern Texas kitchen brought to life through a unique collaboration with chef and world-renowned restaurateur Richard Sandoval.
Hours
Breakfast

Monday – Saturday

7:00 am – 11:00 am

Sunday

7:00 am – 10:00 am

Lunch

Monday – Friday

11:00 am – 1:00 pm

Dinner

Wednesday – Saturday

5:00 pm – 9:00 pm

Brunch

Saturday

11:00 am – 1:00 pm

Sunday

10:00 am – 1:00 pm

Thanksgiving Brunch Buffet

November 25, 2021

10:00 am – 6:00 pm
Signature Dishes
Ciclo's bone-in ribeye highlights the smoky flavours for which Texas is known.

Ripe tomatoes and house-made burrata are topped with crispy garlic chips and poppyseed in this light appetizer.

Sourced from Niman Ranch, and grilled over mesquite for a rich, smoky flavour

Sweet corn, manchego and yellow pepper, topped with a Chimichurri drizzle

The always-popular salad that offers a light, healthy option for those looking for a taste of Austin

Scallops, shrimp, yellow aguachile, citrus, mango, chile serrano and red onion

Flambéed Texas Wagyu Tomahawk

Dinner and a tableside show

Served on a spit, this interactive dish offers an upscale take on "al pastor" tacos.
Events
Thursday, November 25 | 10:00 AM – 6:00 PM in Ciclo | 11:00 AM – 3:00 PM in the Ballroom

Thanksgiving Brunch Buffet

This year's Thanksgiving day feast, offered in both Ciclo and the Hotel's lake-level Ballroom, includes an extensive variety of Brunch items, fresh seafood, hot and cold buffets and a carving station, all featuring dishes inspired by the season. USD 135 per adult, USD 50 per child (ages 11 and under).

View The Menu
The Team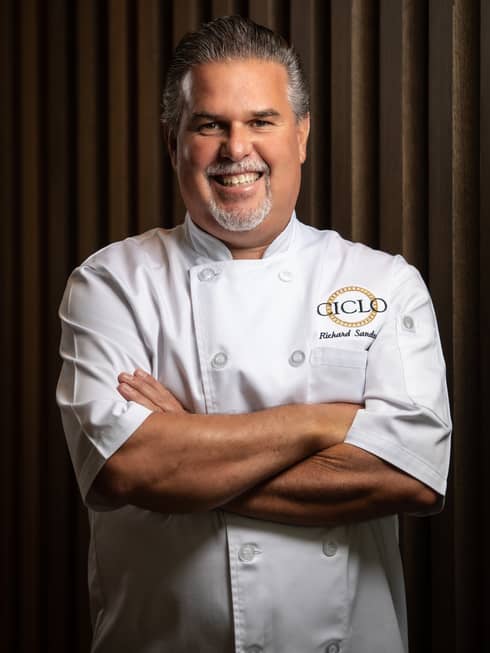 Richard Sandoval
Restaurateur
During the past 18 years, Richard's career as a chef-restaurateur has evolved to encompass being a culinary consultant, television personality, cookbook author and brand ambassador. RS Hospitality is now a leading restaurant group with over 45 restaurants around the world. Richard combines authentic Latin ingredients with international flavors and inventive techniques. His methods create new and unexpected cuisines such as modern and coastal Mexican, Latin-Asian, Peruvian and Pan-Latin.
Gerardo "Gerry" Lopez
Restaurant Chef
Born in Mexico City, Gerry's childhood was filled with adventures into the city's pocket neighborhoods, where he enthusiastically sampled the comida corrida available at various hole-in the-wall restaurants. Such early experiences eventually led to culinary school, followed by three years traveling the world aboard a luxury cruise line, a role that added depth and international influences to his signature Latin cuisine. His wanderlust brought him to Four Seasons Hotel Austin in 2013, and he was promoted to restaurant chef – in charge of the day-to-day kitchen operations for Ciclo – in 2021.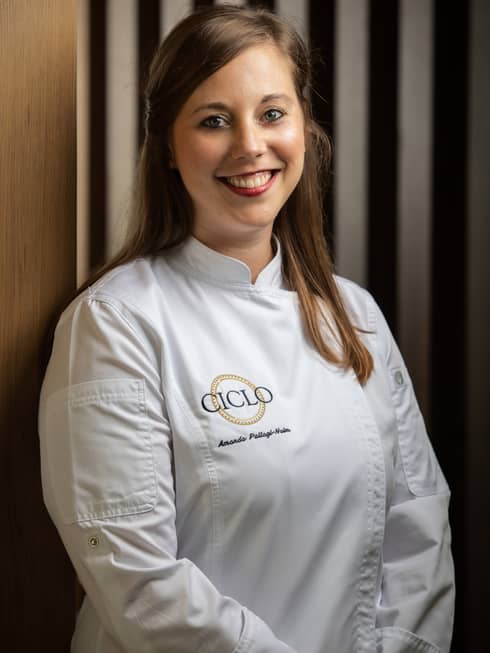 Amanda Pallagi-Naim
Executive Pastry Chef
Growing up cooking alongside her grandma in rural Texas, Amanda's natural craftiness and prowess in the kitchen turned into a full-fledged business in high school. Despite this early success and subsequent roles in restaurants, Amanda didn't consider culinary school seriously until 2008 when she joined Four Seasons Hotel Austin as a hostess in the restaurant. Drawn inexorably to the pastry shop, she was taken under the wing of the executive pastry chef who motivated her to seek out professional training. Over the next five years, Amanda took on increasing levels of responsibility before her promotion to the top pastry position in late 2015.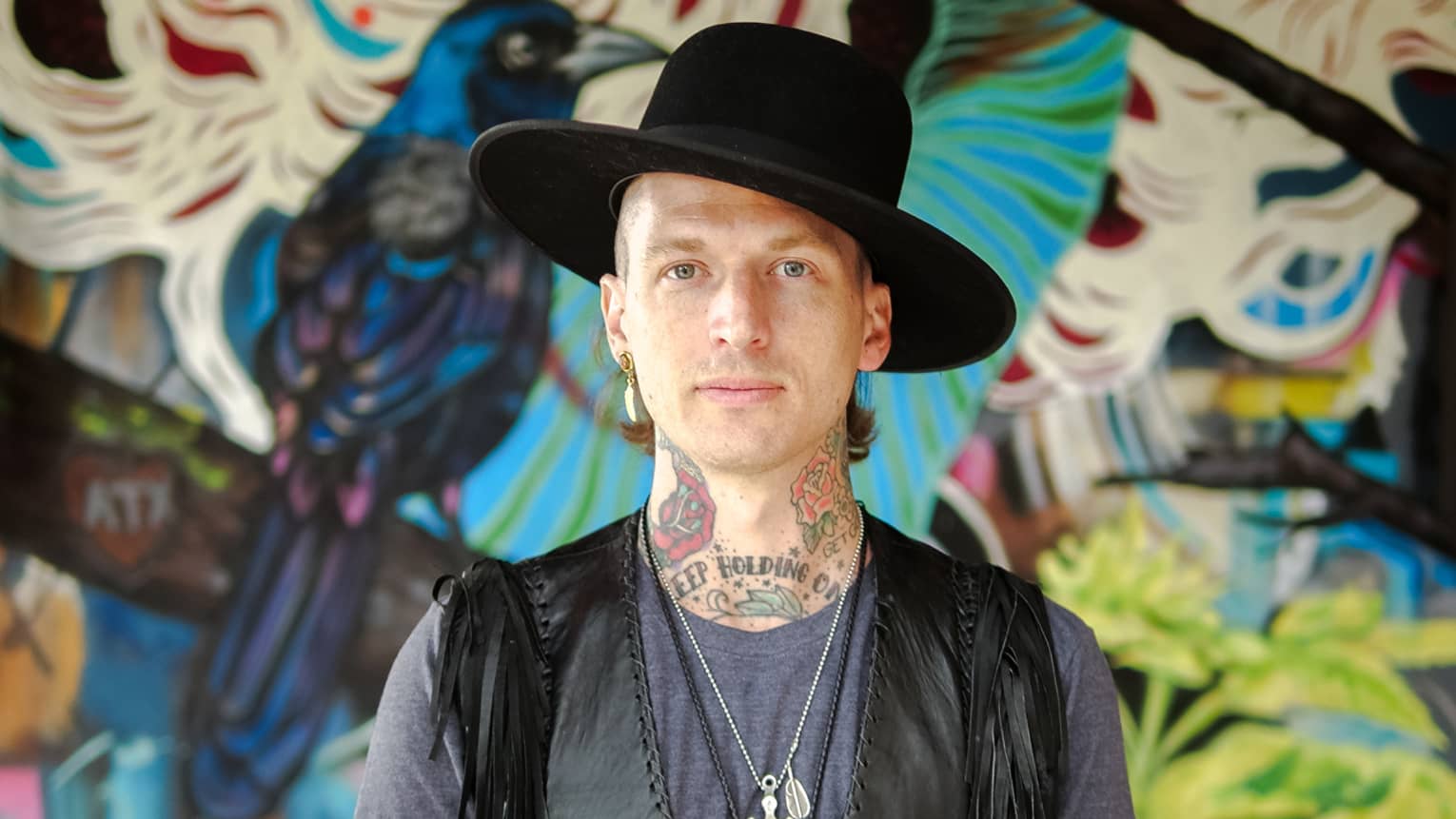 Jason Eatherly
The muralist, well-known in the Austin art scene for his positivity and love of beautifying unique spaces, has a diverse portfolio ranging from acrylic on hand-constructed canvas to large-scale spray paint and roller murals. Visit Eatherly's "Grackle with Love" mural on Ciclo's patio.