Featured Amenities
Complimentary premium Wi-Fi
Firearm Policy
The safety, security and comfort of our guests and associates is of the utmost importance to us, and our policy on firearms was designed with this in mind. Careful consideration has been given to our policy and to ensuring it is consistent with Texas law. Our premises are private property and the hotel prohibits any person from openly carrying any firearm in an unconcealed manner. Guests or visitors who are lawfully permitted to possess a firearm may bring a firearm onto the hotel premises only in a concealed manner, as has been our policy for many years.
Valid for Selected Dates Between

Oct 4 2023 – Feb 28 2024




Offers are subject to availability at time of booking. Blackout dates and other restrictions may apply.

minimum stay:

2 nights

Reservation must be made at least 7 days in advance
more details
Everywhere you go in Austin, nature is present and integral to your experience. We tried hard to capture that essence in our plans, to respect what makes this place so wonderful and then share that sensation through design.

Michael Dalton

Interior Designer
Interior Design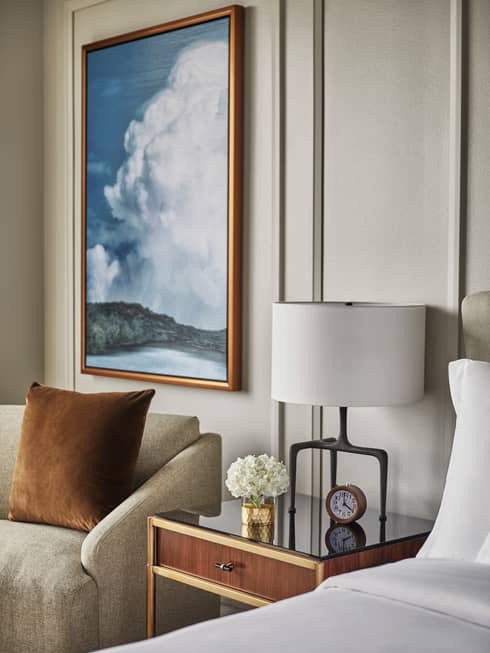 Locally Inspired Design
Soothing blues and greys, borrowed from Hill Country landscapes and the Hotel's lakeside backyard, mingle tastefully with rich wood and subtle, metallic accents, creating an ambience that fits in seamlessly with the natural surroundings. Artwork in the rooms includes detailed pencil sketches and an Austin-inspired landscape.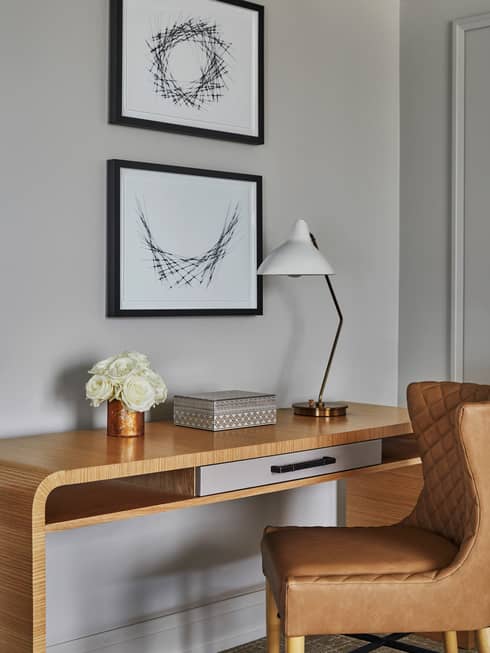 Tech-Forward Amenities
Snooz white noise machines – purchased from a Kickstarter campaign – grace bedside tables, where guests can also find integrated outlets and charging ports. Bluetooth-enabled Soundlink Minis in each room allow guests to listen to their own music through a high-quality Bose speaker.