All Food and Drink
Hearty breakfast dishes come to life each morning in our stately second-floor restaurant, where fresh ingredients from our Terrace Garden help inform the traditional American cuisine and inspire some unexpected brunch offerings come Sunday.
Big flavours, handcrafted cocktails and zero pretension are waiting for you at Bar Margot. Come for the uncomplicated, thoughtful food, stay for the drinks, and mingle with a stylish crowd at our funky community lounge.
Whether you're time-zone–hopping, feeding a hungry team during an impromptu meeting, or looking for quiet, private dining, you can choose from our extensive In-Room menu day or night.
The Team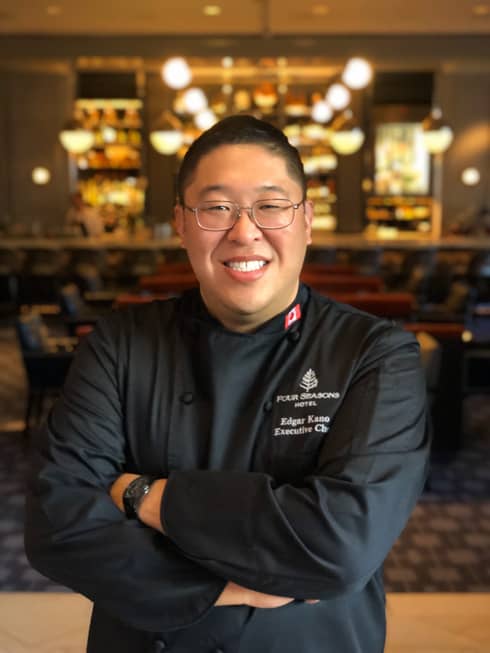 Edgar Kano
Executive Chef
Kano draws inspiration from his grandmother, who taught him how to master Japanese culinary techniques while incorporating Mexican ingredients. An avid fisherman, he implements his passion for fusion with a twist on local cuisine that includes a catch-of-the-day.
"People describe me as a fusion chef. My Japanese roots taught me to enjoy food first with my eyes – and then with my taste buds – whilst my Mexican heart always tells me to spice things up! I stay true to this upbringing while cooking."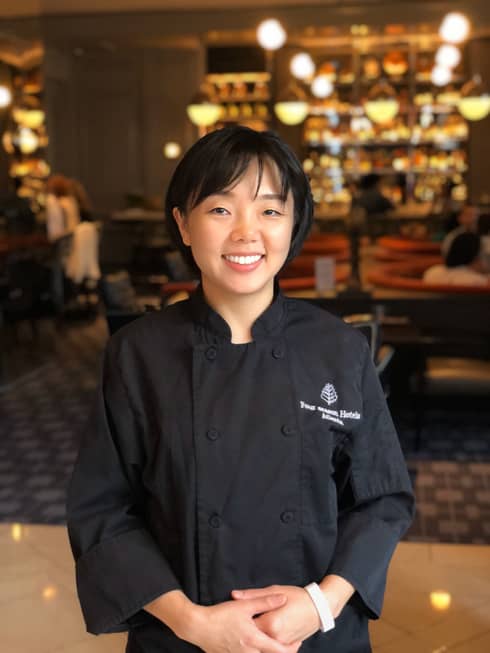 Erica Lee
Executive Pastry Chef
Lee brings a creative flair to the kitchen with her seasonal menus, a contemporary room service menu, a Porsche partnership amenity and more. She exudes imagination through her numerous delectable, quality ingredient-driven creations. What is Lee's favorite dessert to make and eat? Classic cheesecake with blueberry compote always takes the cake.
"Dessert is about creating a happy ending to any meal, but there are no rules! Put it first if it makes you even happier."
As an ode to our bar's namesake character, Margot Tenenbaum, every two weeks, a new speakeasy-style specialty cocktail will debut at Bar Margot for a limited run. Join us for a glass, and let us know what you think.

Details

Get to know the faces behind the food during a private Chef's Tasting Dinner, when you and up to 10 of your closest friends can sample new dishes and hear insightful commentary regarding each plate as you enjoy a tailored, multi-course menu complemented with wine pairings.

Dinner in a rooftop garden

Up on the fifth-floor terrace sits our Garden Table, where you can share an intimate meal of seasonal dishes created tableside using freshly picked ingredients from our Terrace Garden and chat with friends, family and our passionate culinary team while dining beneath the stars.