Mercato brings to life the vibrance of an upscale Italian trattoria. Savour authentic Italian dishes and cocktails from our Spritzeria in our warm indoor space and generous terrace overlooking the Athenian Riviera.
HOURS
Breakfast

Every Day

7:00 am – 11:00 am

Sunday Brunch

1:00 pm – 4:30 pm

Dinner

Monday – Saturday

7:00 pm – 10:30 pm
Signature Dishes
Selection of Cheese, Charcuterie and Chef's Signature Dishes

MERCATO'S VITELLO TONNATO

Thinly Sliced Veal, Foamy Tuna Sauce, Capers

Roasted Mixed Mushrooms, Thyme, Taleggio Cheese, Fior di Latte

Spinach, Semi-dried Tomatoes, Burrata
Events
Every Sunday, October 30 – April | 1:00 pm – 4:30 pm (last seating)

Sunday Brunch

Chef Sergio Favata and Roberto Cannata invite you to join their table every Sunday for a traditional Italian brunch fest, including signature dishes such as Favata's foccacia, oysters, and other fresh seafood and condiments. EUR 75 per person.

Book now
The Team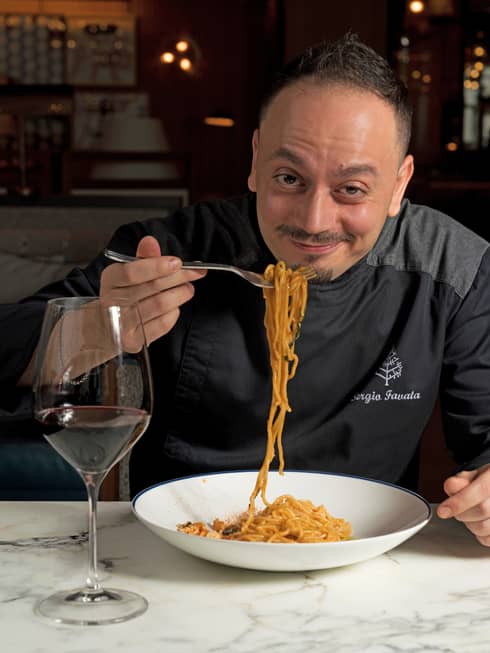 Sergio Favata
Head Chef
Favata grew up in San Cataldo, a small history-filled city in central Sicily. He was determined to pursue his dreams of becoming a chef and put in the hard work from a very young age. While he may hail from Sicily, the young chef looks to both Northern and Southern Italy to draw culinary inspiration for the menus he creates for Mercato.
"My vision of cooking? Food should be funky and fun."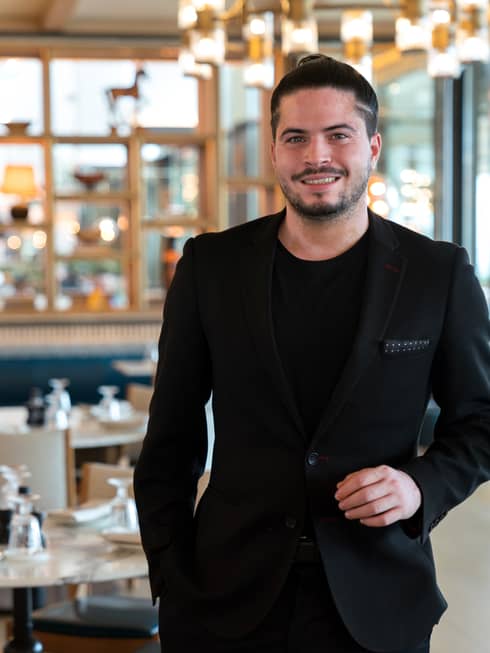 Harry Nikolaou
Restaurant General Manager
Born in Patras, Greece, Nikolaou began his career in the bar industry before moving to the restaurant scene. With a passion for learning, he gained his expertise by reading books about the industry and travelling around the world. Harry's goal at Mercato is to share his passion, knowledge and positive energy with his team and guests. Together with Chef Favata, he wants guests to feel at home when visiting Mercato.
"Hospitality for me is all about curiosity, passion and smile – food will always taste better with people smiling."