Mercato brings to life the vibrance of an upscale Italian trattoria. Savour authentic Italian dishes and cocktails from our Spritzeria in our warm indoor space and generous terrace overlooking the Athenian Riviera.
HOURS
Breakfast

7:00 am – 11:30 am

Dinner

7:00 pm – 12:00 midnight
Signature Dishes
Selection of Cheese, Charcuterie and Chef's Signature Dishes

Canadian Lobster, Garlic, Chilli

Roasted Mixed Mushrooms, Thyme, Taleggio Cheese, Fior di Latte

Milk Ice Cream with Fresh Berries
The Team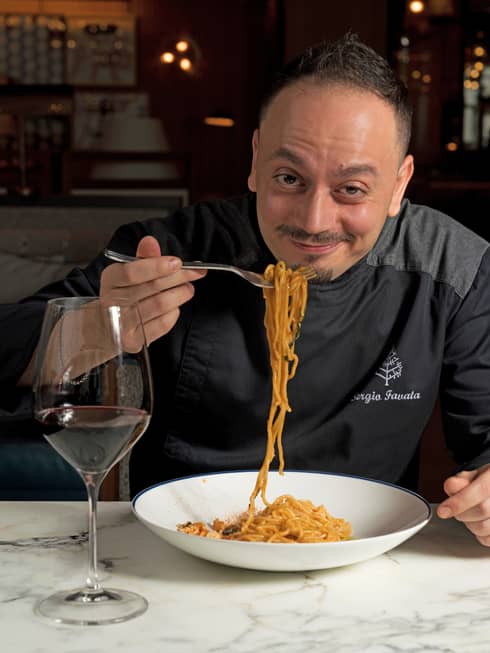 Sergio Favata
Head Chef
Favata grew up in San Cataldo, a small history-filled city in central Sicily. He was determined to pursue his dreams of becoming a chef and put in the hard work from a very young age. While he may hail from Sicily, the young chef looks to both Northern and Southern Italy to draw culinary inspiration for the menus he creates for Mercato.
"My vision of cooking? Food should be funky and fun."