All Food and Drink
Events
Every Friday from 2:00 pm to 6:30 pm

Brunch at Kala

Bring the whole family to Kala on Fridays for an all-you-can-eat brunch featuring international live cooking stations, a dessert corner and a special kid's buffet.
The Team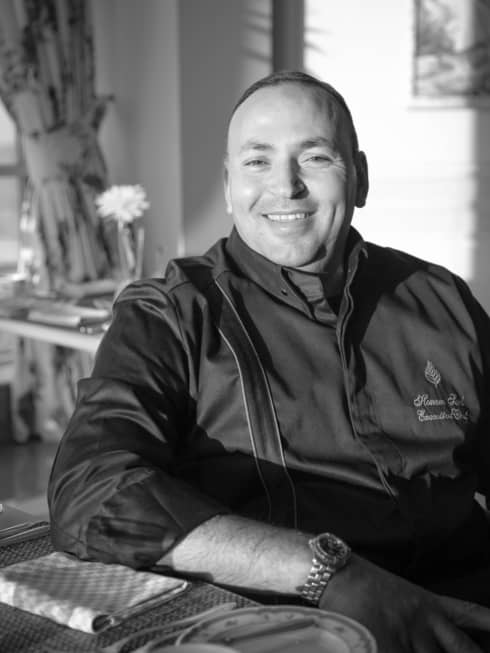 Executive Chef Hossam Saied
From his hometown of Cairo, Chef Hossam has travelled around Asia and South America to promote his country and its cuisine. In 2015, he became the first Egyptian chef to be promoted within Four Seasons Hotels and Resorts to the prestigious position of Executive Chef. He believes that great food is a harmonious marriage between different cultures and flavours, with a dash of quirky innovation, and credits his mother as one of his biggest influences.
"My fondest childhood memories are of my mother's spectacular seafood feta dinners that have made their way to my signature recipes today."
Culinary Experiences
Enjoy the Mediterranean breeze and Alexandrian mood on a private beach with delicious cuisine.

Mohamed Shaban

Restaurant Manager
Flowers, candles and a personalized four-course menu set the mood for an intimate, romantic dinner in a private pergola on the beach.

Details

The love songs of legendary vocalist Umm Kulthum serve as inspiration for a private dining experience you won't soon forget.

Elevating a street-food favourite

Create your very own foul medames – an enticing concoction of stewed dried beans mixed with vegetable oil, cumin, chopped parsley, onion, garlic and lemon juice – with the help of our chef-maned, gourmet Foul Cart at Kala.

Details