Home to frosted mountains and diverse wildlife, Whistler's stunning beauty, authenticity and welcoming spirit are an in-crowd secret no more. With all that space, there's more than enough to fill your itinerary. Here, our top five ways to experience British Columbia's most picturesque destination.
The Sea to Sky Highway
If you are arriving by car, your vacation begins when the drive up to Whistler starts. From the multicultural bustle of downtown Vancouver to tree-covered Stanley Park to the mountains rising from the bay, driving north on the Sea to Sky Highway offers unforgettable sights.
World-class skiing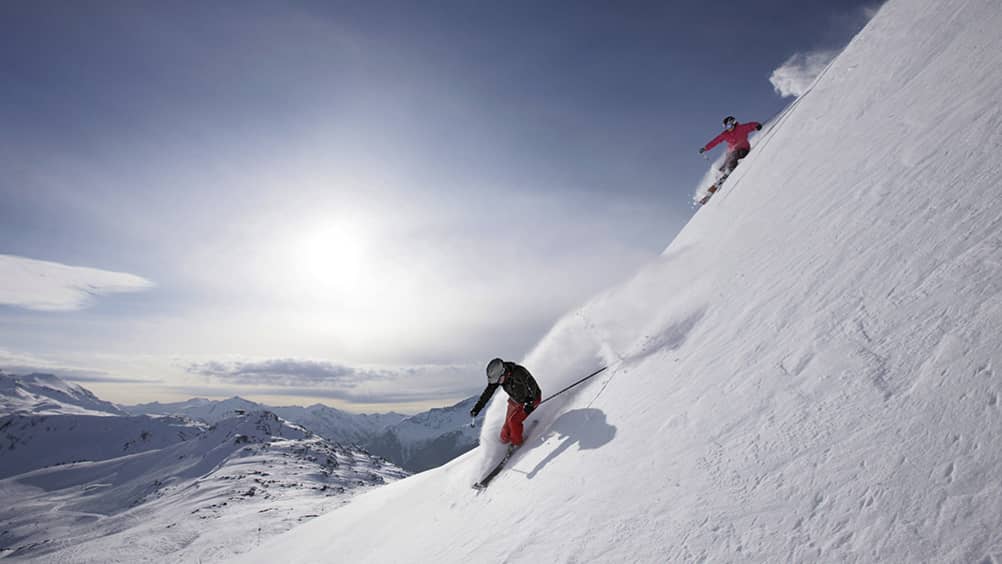 Photography LOOK Die Bildagentur der Fotografen GmbH / Alamy Stock Photo
Alone, Whistler and Blackcomb are two of the greatest mountains in the world. Together, they can hardly be described in words. Accomplished snowboarders love Whistler's Harmony and Symphony chairs and cascading open bowls, while hard-core skiers at Blackcomb quickly hike to the steeps of Spanky's Ladder or open fields of Blackcomb Glacier. Both have groomers, terrain parks and comfortable "down the mountain" gondolas.
The courses from the 2010 Winter Olympic Games also draw skiers from all over the world. Drop down the steep but well-groomed face of the Dave Murray Downhill into Creekside, the horseshoe finish where the crowds stood and cheered. Off the slopes, take an exhilarating walking tour of the Whistler Sliding Centre, where bobsledding hits the overdrive gear.
Telus World Ski & Snowboard Festival
An action sports extravaganza of films, photography, big-air competitions and open-air concerts, the Telus World Ski & Snowboard Festival is an annual celebration of outdoor winter adventure for ten days every April.
Test the latest ski and snowboard technology for yourself, and enjoy the outdoor concerts and bustling nightlife afterwards. You might even catch a roller derby bout.
Whistler Village
Photography David Buzzard / Alamy Stock Photo
Walking around the cobblestone streets of Whistler Village, watching skiers and mountain people walk by, can feel like an entire vacation unto itself – especially if there's a concert in the Skiers' Plaza. Art enthusiasts make a beeline to the Whistler Contemporary Gallery, with its mix of contemporary paintings and sculpture. And for glamorous apparel on-slope or off, Open Country, Snowflake, CAN-SKI and Showcase are excellent stops.
Whistler Village also has a smorgasbord of delicious dining options that rival the number of runs on the hill. Try top Italian restaurants such as Quattro and the hard-to-find Pasta Lupino, or head to the culinary temple of Araxi, with its emphasis on ingredients from the Pacific Northwest, and Crepe Montagne with its delicious wild salmon benedict.
After hours, Whistler boasts a bustling nightlife scene. From après-ski drinks at Garibaldi Lift Co. Bar and Grill and the Longhorn Saloon to late-night dancing at Maxx Fish, there's a party every night in Whistler.
Outdoor adventures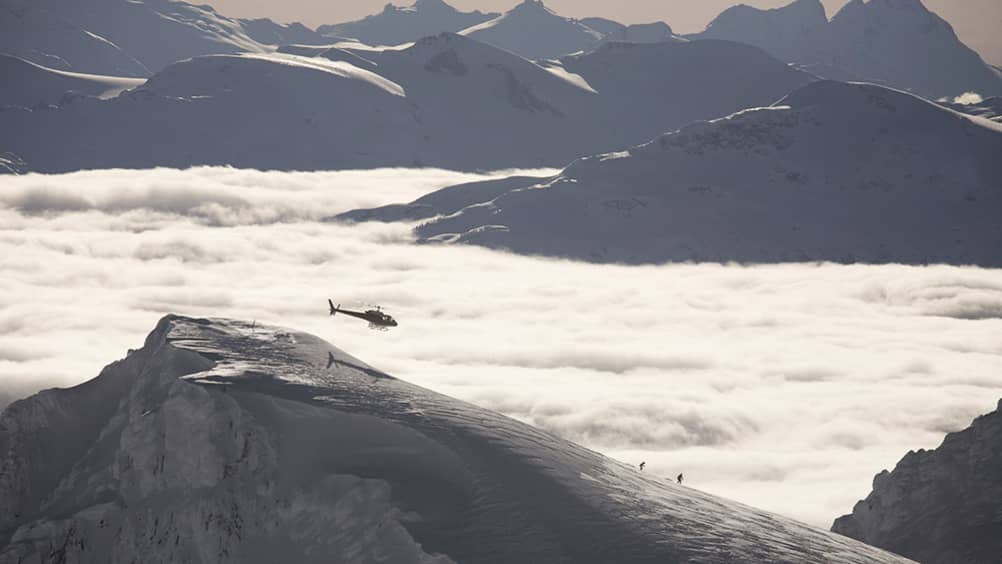 Photography Randy Lincks / Alamy Stock Photo
Of course, you don't have to ski to love being in Whistler. Take a snowmobiling tour of the mountain for a thrilling adventure, or tour Whistler's temperate rain forest with Ziptrek Ecotours.
If you want to experience the thrill of skiing untouched powder, Coast Range Heliskiing offers a range of à la carte heli-skiing options that will give you a chance to experience the pristine back country of British Columbia.
Four Seasons Resort and Residences Whistler