People come to Vail during the winter months to ski and wind up staying for the warmer months, when there are almost too many things to do. Here are 10 reasons to visit the Vail Valley after the snow melts.
The GoPro Mountain Games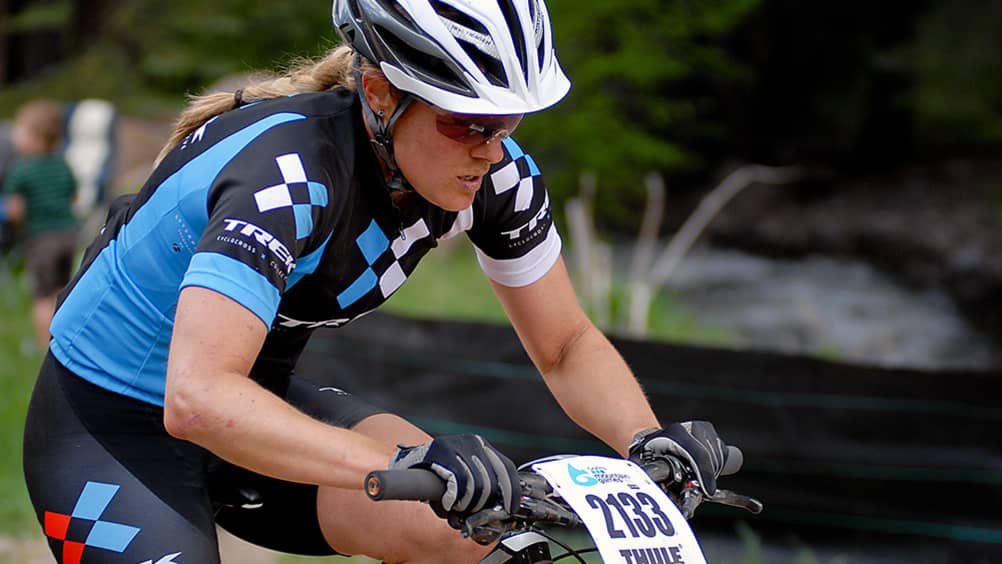 Photography Cal Sport Media / Alamy Stock Photo
In early June, the GoPro Mountain Games get summer rolling. After the winter season, there will still be lots of snow on the high peaks, but down in the valley the snow will be melting and roaring down local waterways such as Gore Creek and the Eagle River. Besides hosting top professional whitewater kayakers, the GoPro Mountain Games have morphed into the nation's premier adventure sports showcase. Watch and participate in everything from rock climbing and downhill mountain biking to endurance racing and mud running. There are even competitions for your dog.
Festivals and celebrations
In Vail, music and dance festivals abound. Many people focus on the Bravo! Vail Valley Music Festival, featuring resident orchestras such as the New York Philharmonic (performing at the spectacular outdoor Gerald R. Ford Amphitheater). Lesser-known events such as the Vail International Dance Festival and the Vail Jazz Festival are less crowded but just as exciting.
Vail arts scene
The Vilar Performing Arts Center in nearby Beaver Creek is an intimate venue built beneath a year-round ice skating rink. Inclement mountain weather is never a concern. Each summer, you can see big-name acts and performers from every genre.
Local markets
The Vail Farmers' Market and Art Show, offers something for everyone in the family, from world class galleries and Colorado crafts to homegrown produce and rides for the kids. For a slightly funkier version, check out the Minturn Market.
Hiking in Vail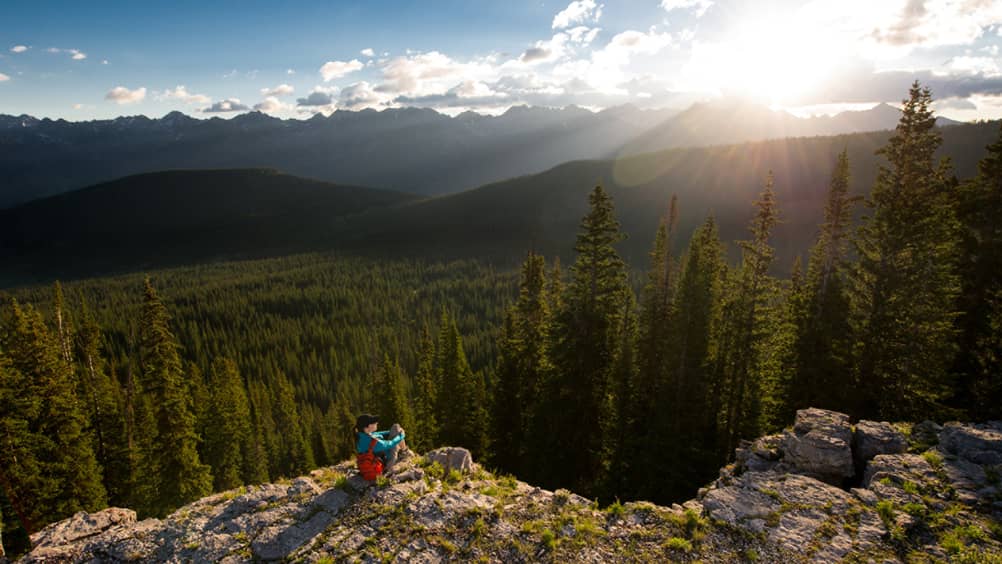 One of the best things about visiting or even living in Vail is that a lot of world class athletes do the same. Mike Kloser, a member of the mountain biking hall of fame and one of the most acclaimed endurance athletes in the nation, is director of activities for Beaver Creek. That includes the Beaver Creek Hiking Center, where you can go on a guided climb of a local 14er – one of Colorado's 54 peaks in excess of 14,000 feet (4,267 metres) – with veteran climber and hiker Nate Goldberg. Also check out the Vail Mountain Bike Camps with former professional mountain biker Mia Stockdale, or run whitewater with adventure athlete Billy Mattison at Timberline Tours.
Vail Village
Transport yourself to a Euro-style Alpine village in Vail's Tyrolean-tinged pedestrian core, where mild temperatures, wildflowers and gentle mountain breezes provide the backdrop for an alfresco cocktail. Enjoy a stein of beer at Pepi's, the best margarita in Vail at Sweet Basil, or the award-winning Intense Blueberry cocktail at La Tour. You can also relax outdoors at Four Seasons Resort and Residences Vail, where the Pool Bar offers a selection of snacks and libations.
Golfing game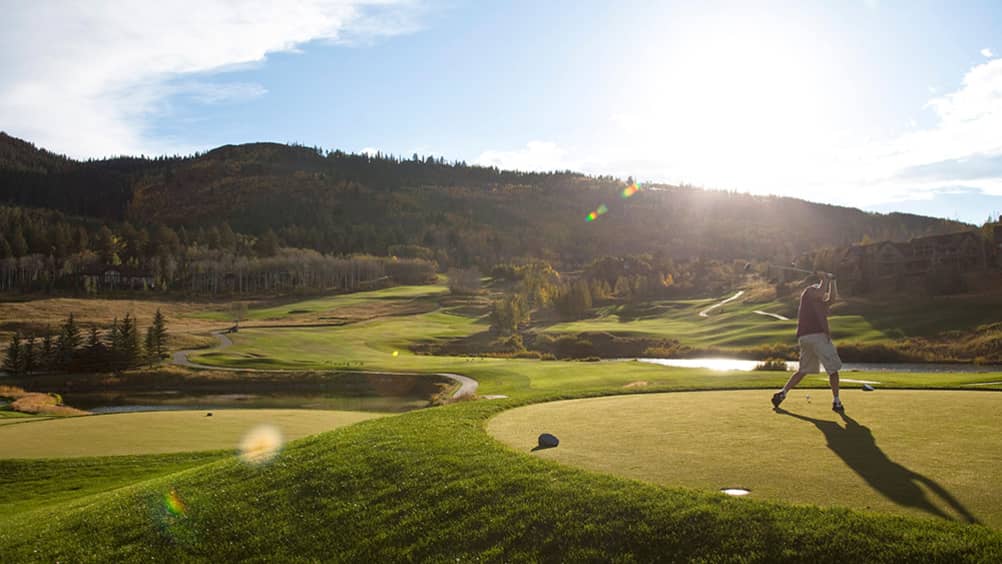 Photography Aurora Photos / Alamy Stock Photo
Just driving a golf ball at 8,000 feet (2,438 metres) in elevation can be worth the greens fees at one of the Vail Valley's many incredible courses, many of which are designed by pros such as Jack Nicklaus, Greg Norman, Arnold Palmer and Tom Fazio. If you're troubled by where the ball lands, just soak in the sublime scenery.
River rafting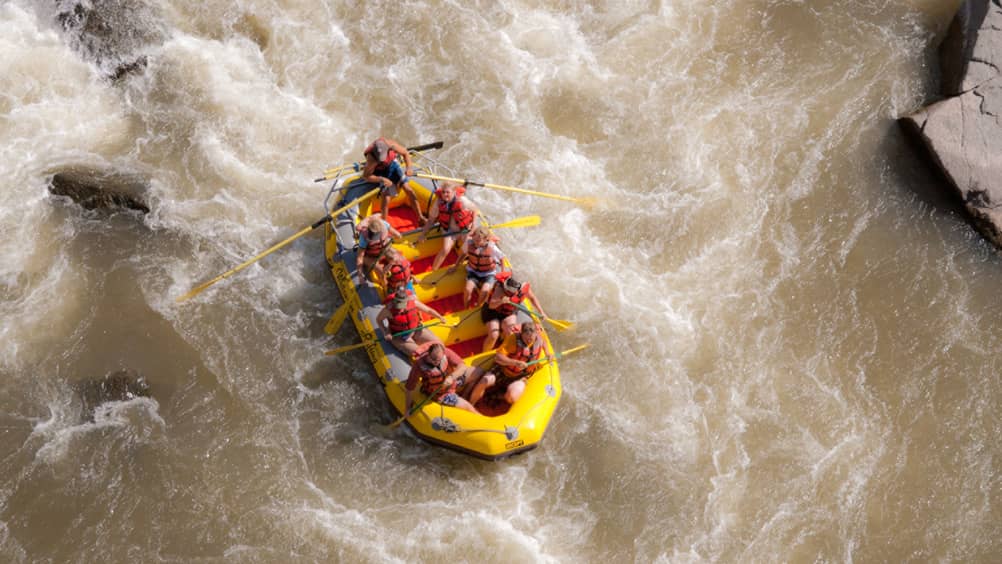 From gentle float trips on the Upper Colorado River (known locally as the "Upper C") and slightly more challenging whitewater rafting in spectacular Glenwood Canyon, to the pulse-pounding Numbers and Brown's Canyon stretches of the nearby Arkansas River, Vail is situated in the epicenter of some of the best rafting in the West.
The White River National Forest
Vail is surrounded by two designated wilderness areas with no motorized vehicle access. Getting away from it all is as easy as putting on a good pair of hiking boots, grabbing food and water, and heading up one of Vail Valley's many amazing hiking trails in the White River National Forest.
World Mountain Biking Championships
Vail is a two-time host of the World Mountain Biking Championships, but it also used to host a stage or two of the Coors Classic road cycling stage race in the 1980s. Don't miss the USA Pro Cycling Challenge, when top riders will be making their way through Colorado. Routes vary every year with stages taking competitors from Steamboat Springs to Aspen to Denver.
Four Seasons Resort and Residences Vail