Singapore is well known as Asia's leading business hub, but it's also a city filled with extravagant shopping, excellent dining, a burgeoning art scene and a vibrant nightlife. This pristine city-state is surprisingly energetic and forward-thinking. From the futuristic Gardens by the Bay to the trendy and colourful boutiques that line Haji Lane, there are plenty of experiences to have in this pint-sized city—even if you only have a weekend to spend. For a fabulous and culturally rich visit, follow this itinerary of must-visit attractions, all easily reachable by taxi from Four Seasons Hotel Singapore.
Day 1: Shopping and sight-seeing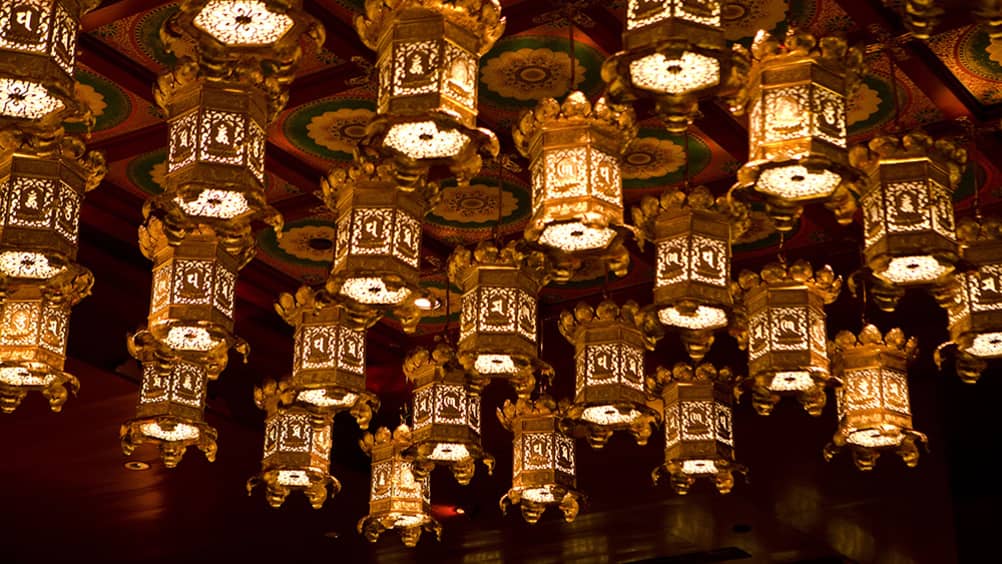 Photography Jayne Lloyd / Alamy Stock Photo
Start by strolling along Orchard Road and popping into specialty stores such as The Hour Glass, a luxury emporium of watches, jewellery and fragrances, and Loang & Noi for artfully crafted jewellery. With 22 shopping malls, you can easily spend the entire day shopping in Singapore, but resist the urge and stop for lunch at Iggy's, one of Asia's 50 best restaurants, also located on Orchard Road. The four-course lunch inspired by flavours from Europe, Asia and Australia is unforgettable.
For fewer frills and an authentically Singaporean dining experience, head to Maxwell Road Hawker Centre in Chinatown, where you will find more than 100 food stalls serving dim sum, porridge and noodles galore. Endure the line at Tian Tian—one of Singapore's most famous food stalls—for the chicken and rice dish.
Directly across the street from Maxwell Road Hawker Centre is the Buddha Tooth Relic Temple and Museum. Stop in for a visit and take a tour. You might catch a traditional Buddhist worship service in progress.
An after-lunch excursion to the Kampong Glam neighbourhood puts you in the centre of Singapore's Malay culture. Must-see attractions in this colourful district include the Sultan Mosque and the Malay Heritage Centre, but save time for browsing the eclectic shops along Haji Lane. This trendy alley is packed with boutiques owned by independent and local designers.
Dinner at Bacchanalia is a delicious complement to a day of sight-seeing in Singapore. Located in a Masonic Hall, this chic and sophisticated restaurant and lounge excites the senses with dishes such as deep-fried cauliflower in a white truffle cheese foam, and crispy pork belly with Granny Smith apples. Night owls should head to the bar and lounge area for a post-dinner drink and DJ-spun music that will give you a second wind.
For a more low-key evening, venture back into Chinatown for the colourful tapas-style cuisine at Esquina, a hip European canteen with an urban vibe. Dishes from the tasting menu are inspiring seasonal combinations such as squid paella or snapper with chorizo. Sip a pre- or post-dinner drink at the stylish and discerning The Cufflink Club, located just a few doors down.
Day 2: Gourmet dining and Gardens by the Bay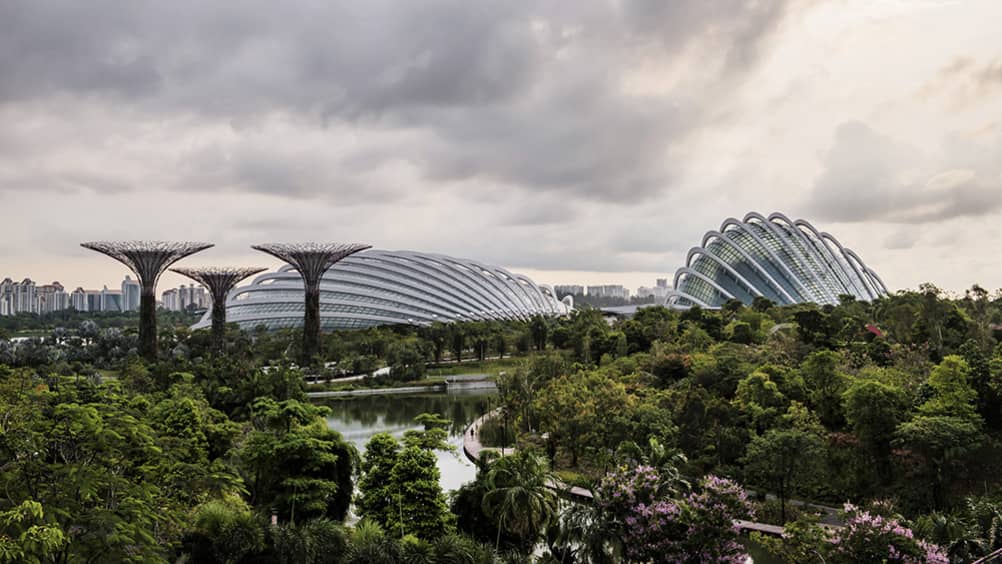 Photography Nutthavood / Thinkstock
With dishes ranging from Peking duck to Australian Wagyu steak, the extraordinary weekend brunch at Jiang-Nan Chun at Four Seasons Hotel Singapore is the right start to a more leisurely day in the city.
After your feast, take a taxi to the Marina Bay area to wander the Gardens by the Bay nature reserve. The 101-hectare (250-acre) green space opened to the public in October 2011 and has won the World Building of the Year prize at the World Architecture Festival for its innovation and design. Be sure to visit the spectacular Flower Dome, a conservatory that houses plants from the Mediterranean and several sub-tropical regions with cool, dry climates, and the Cloud Forest, where rare high-altitude plants thrive in a cool, moist conservatory.
Complete your weekend in Singapore with authentic Japanese cuisine at Akashi on Orchard Road, a 10-minute walk from the Hotel. Sit at the sushi bar, order omakase style, and leave it up to the chefs to delight you with their selection of sushi and sashimi. Akashi is a favourite among locals, so you might be among the few tourists there.
Well fed and warmed by the delicious sake from Akashi, relocate to One-Ninety Restaurant at Four Seasons Hotel Singapore for a nightcap. The deliciously refreshing Mango Tango Tiger Beer Popsicle, made with Singaporean Tiger beer, doubles as dessert.
Four Seasons Hotel Singapore