It's not the things you take with you that define your journey; it's the experiences you have and the memories you bring home. Peter C. Draminsky, our General Manager, takes you through the experiences he cherishes most in Singapore. Here, he recommends four sensory "souvenirs" to take away from your visit.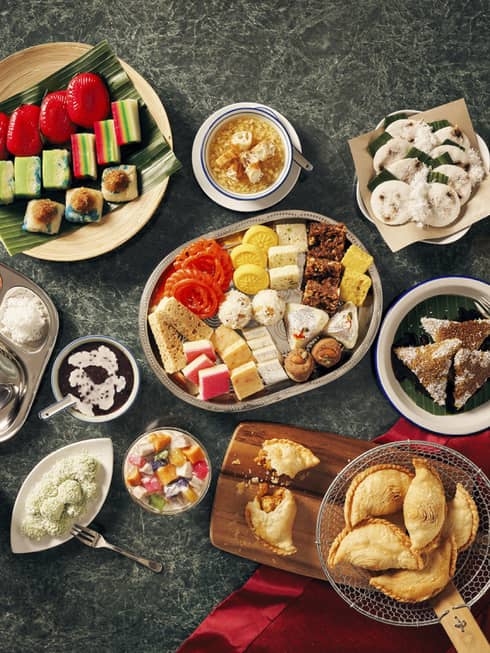 The Sugared Taste of Teatime Treats
Singapore's beloved Pandan chiffon cake (infused with juice from the pandanus palm) and Kueh Lapis (spiced layer cake) make perfect teatime treats. I recommend you pick some up from Bengawan Solo, a local bakery right in the airport that is synonymous with traditional cakes and kueh – all made using quality ingredients and time-honoured methods. Enjoy them on your journey, or as bring some home as tasty gifts for friends.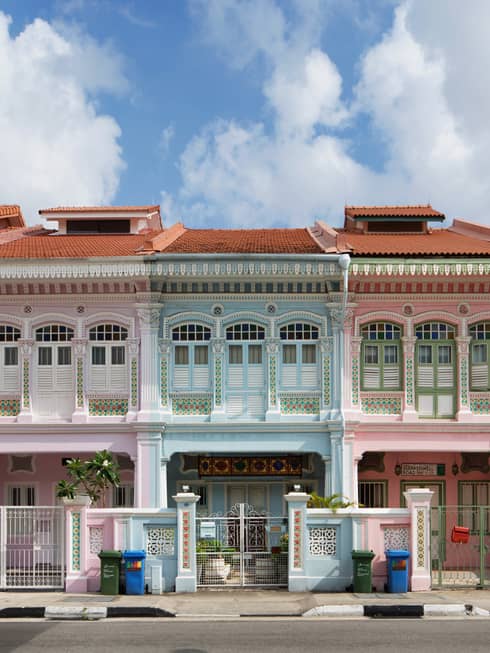 Tales From Ancient Singaporean Subcultures
Singapore is rich in cultural diversity, with subcultures descendent from regions around the world. Peranakan (ancestors of Chinese settlers) made the Joo Chiat and Katong neighbourhoods their home, where you'll find well-preserved shophouses scattered between colonial bungalows and stylish cafés cosied up to old-world coffee shops. While there, try some traditional foods like hot Katong Laksa (spicy coconut milk noodle soup) and kueh chan (dumplings). After your meal, step into one of the shophouses and get fitted in a traditional Peranakan outfit – kebaya (a dress) and sarong (a wrap) with beaded slippers and accessories.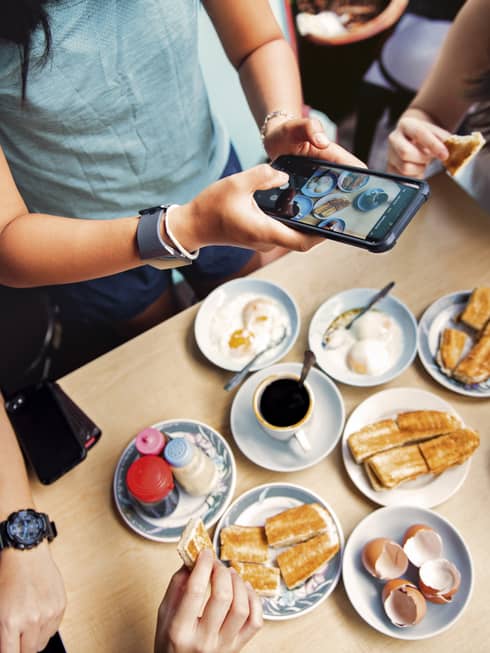 The Electric Energy of a Hawker Centre
Singaporean hawker culture, or the community dining room, can be traced as far back as the 1800s. It's still an integral part of the Singaporean way of life – as well as a distinctive feature of the local food heritage. Head over to Newton Food Centre, the same hawker centre from the "Crazy Rich Asians" movie, and sample iconic Singaporean breakfast (kaya toast and coffee), humble roti prata (traditional Indian flatbread) and Hainanese chicken rice. Remember to "chope" (Singlish for "reserve") your seats by placing a packet of tissues on the table!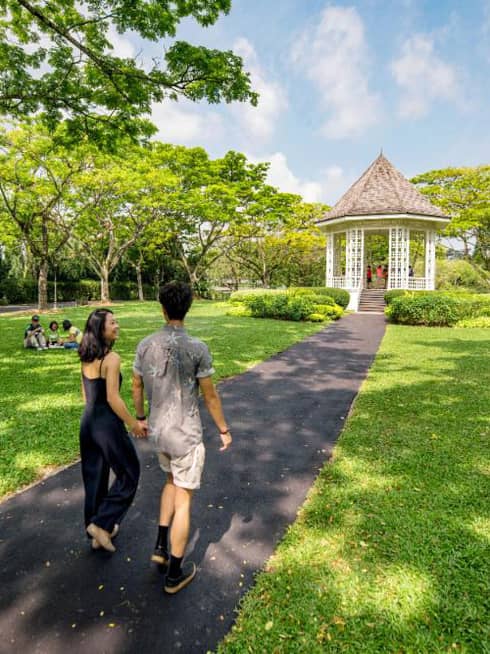 A Pocket of Serenity in the Buzz of the City
Just a 20-minute stroll from the Hotel is the Singapore Botanic Gardens, a UNESCO World Heritage Site and home to the award-winning National Orchid Garden. I love taking in the collection of over 1,000 species and 2,000 hybrids – many named, by longstanding tradition, after visiting dignitaries, heads of state and celebrities. The nearby Swan Lake is home to darting fish and swaying aquatic plants, and it's named for the pair of mute Dutch swans that glide across the lake. Let us arrange a picnic by the Singapore Symphony Orchestra or a visit to the Jacob Ballas Children's Garden, where the little ones can learn about shrubs, plants and all things green.