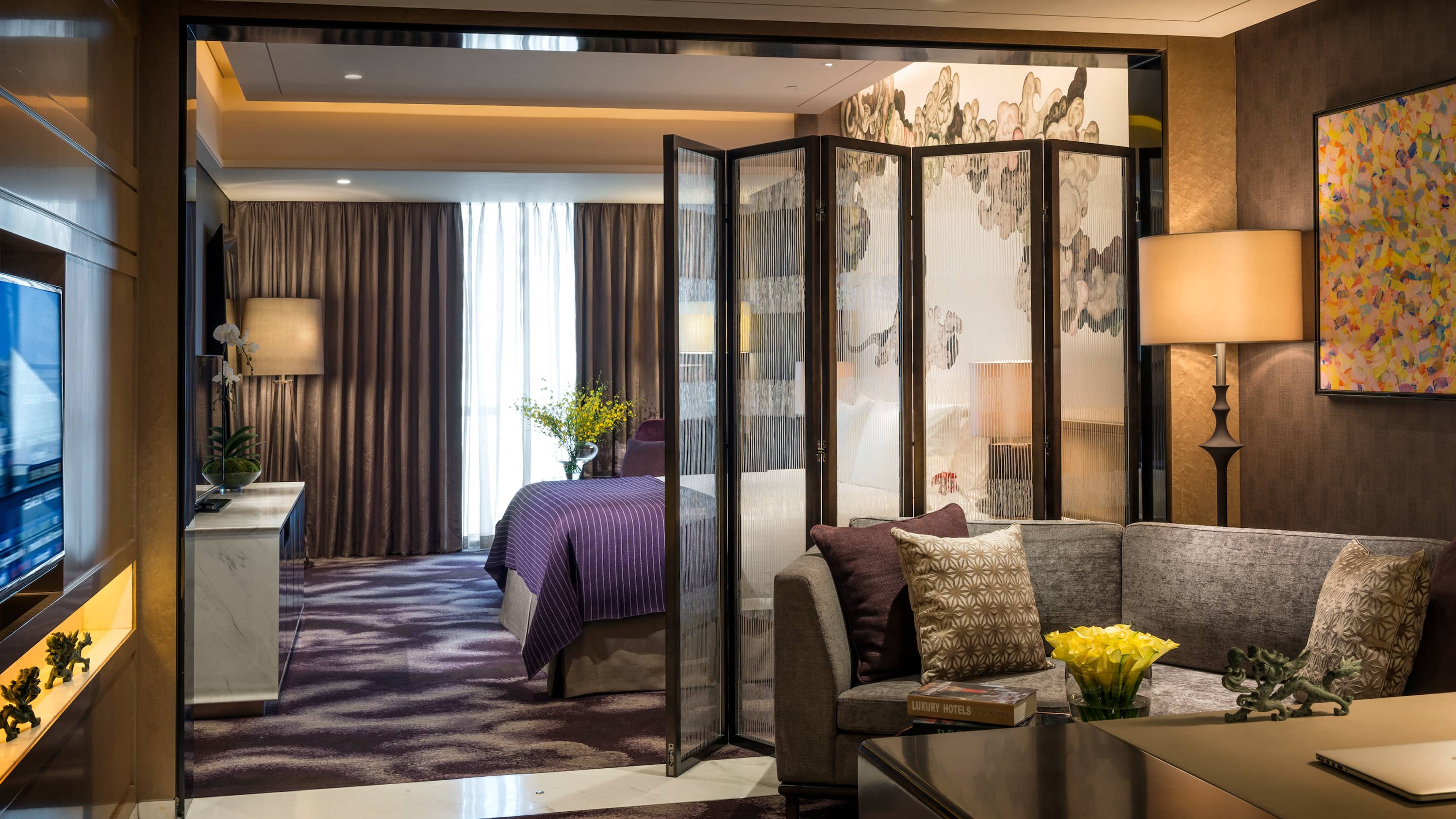 Four Seasons Room
King or two double beds, One rollaway or one crib (rollaway subject to additional charge)

56–72 m2 (603–775 sq.ft.)

3 adults, or 2 adults and 1 child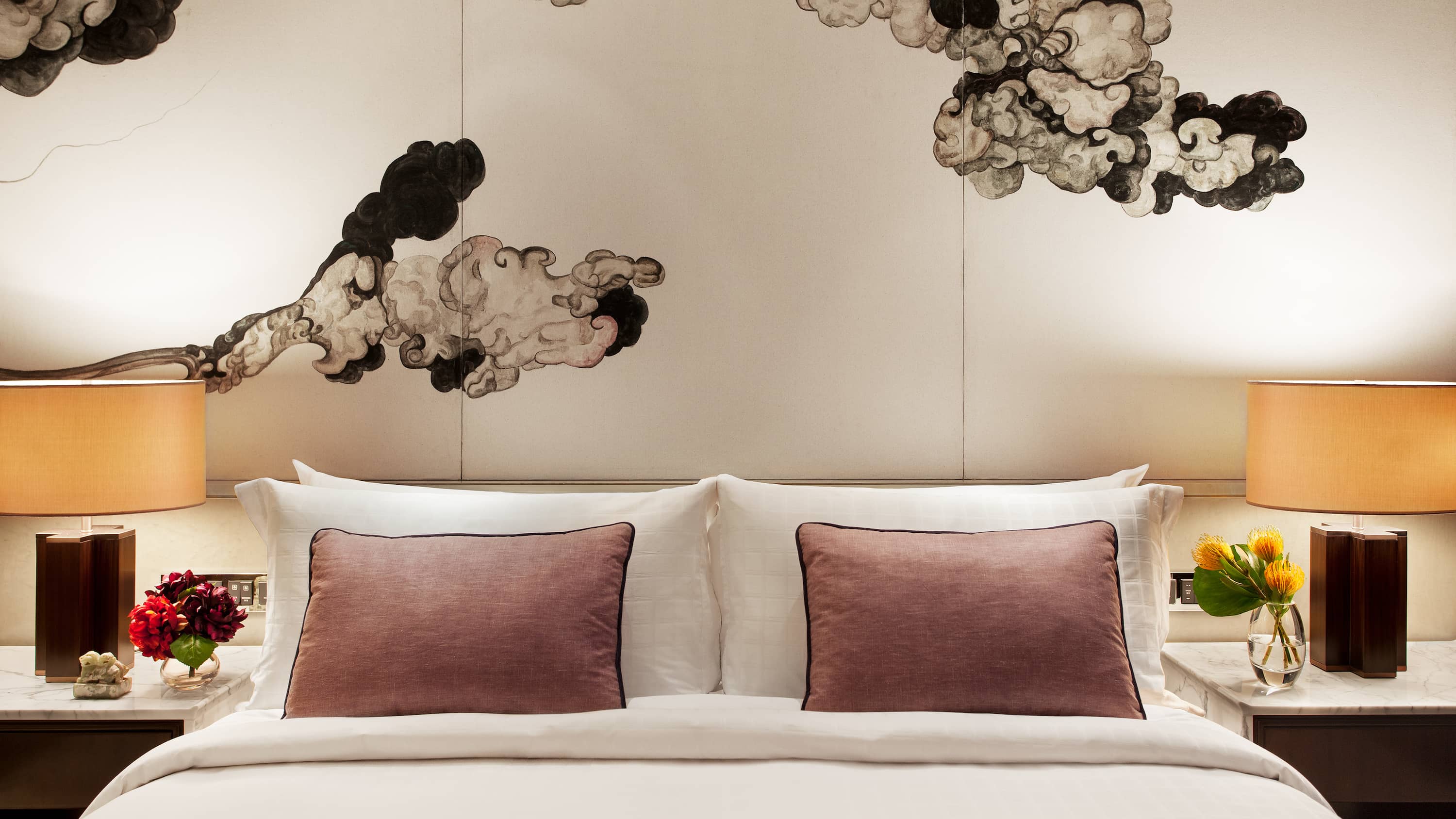 Club Room
King or two double beds, One rollaway or one crib (rollaway subject to additional charge)

54–63 m2 (581–678 sq.ft.)

3 adults, or 2 adults and 1 child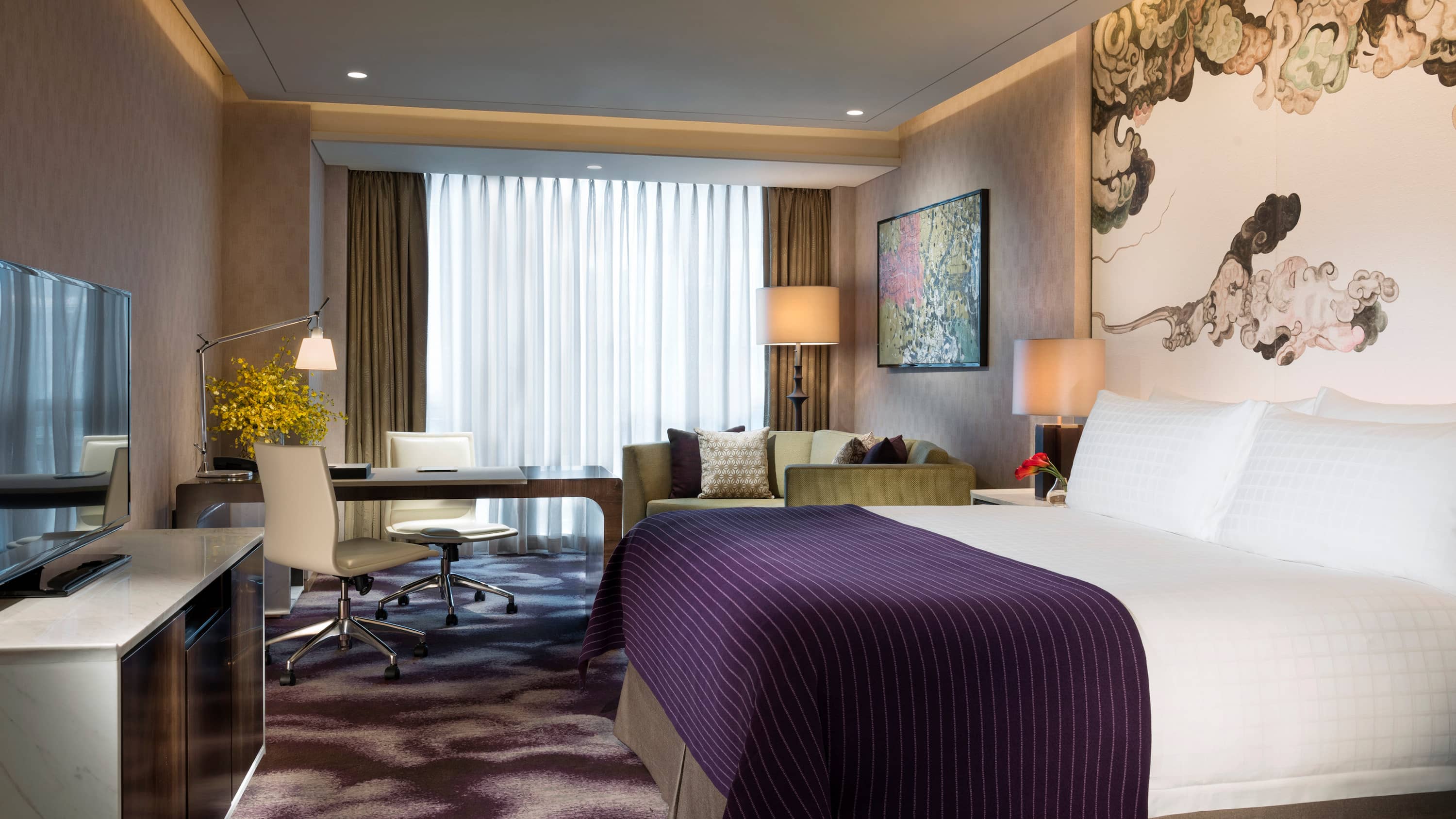 Premier Room
King or two double beds, One rollaway or one crib (rollaway subject to additional charge)

46–58 m2 (495–624 sq.ft.)

3 adults, or 2 adults and 1 child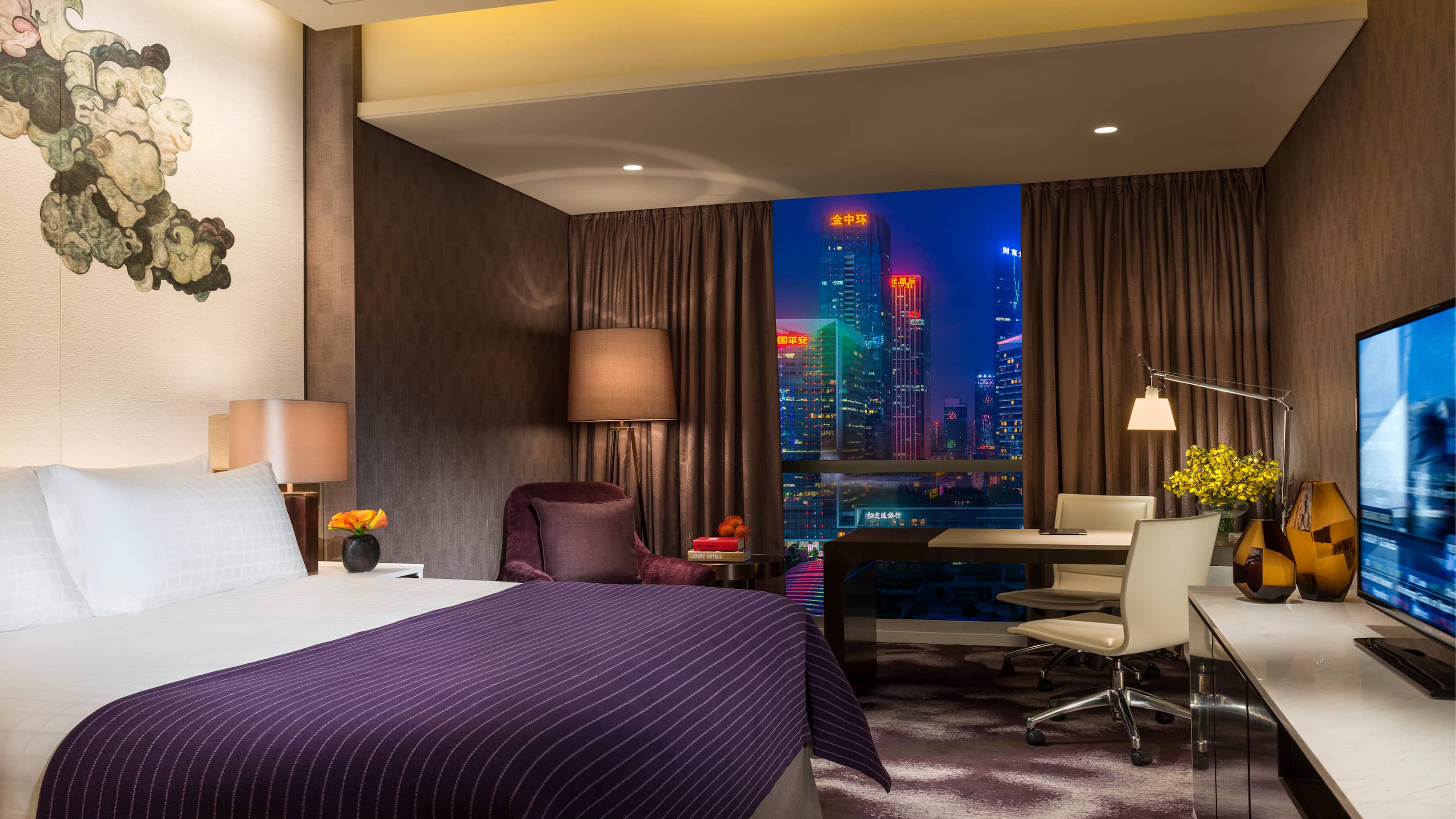 Deluxe Room
King or two double beds, One crib

40–50 m2 (430–538 sq.ft.)

2 adults, or 2 adults and 1 child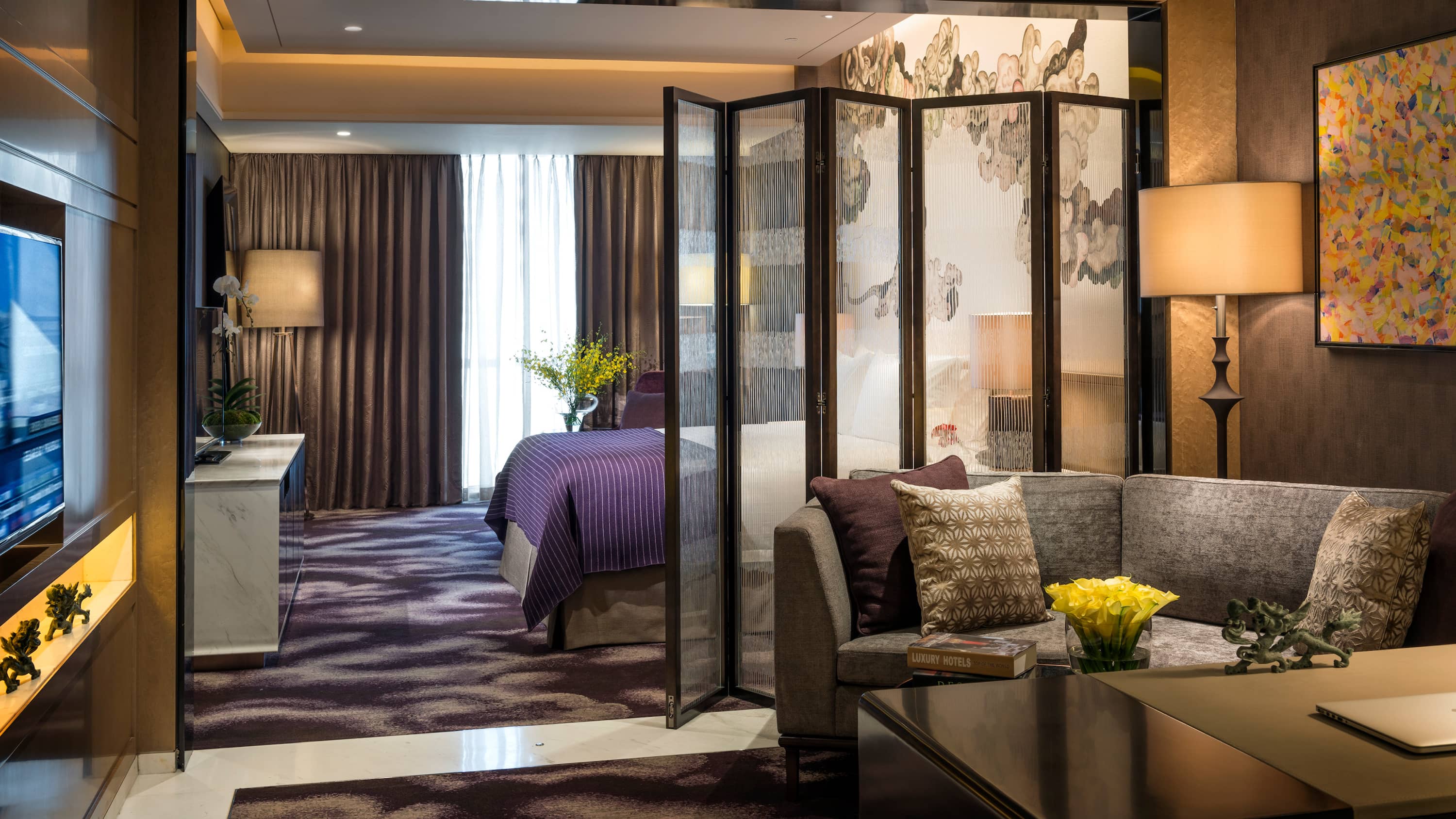 Grand Four Seasons Room
King bed or two double beds, One rollaway or one crib (rollaway subject to additional charge)

62–78 m2 (667–840 sq.ft.)

3 adults, or 2 adults and 1 child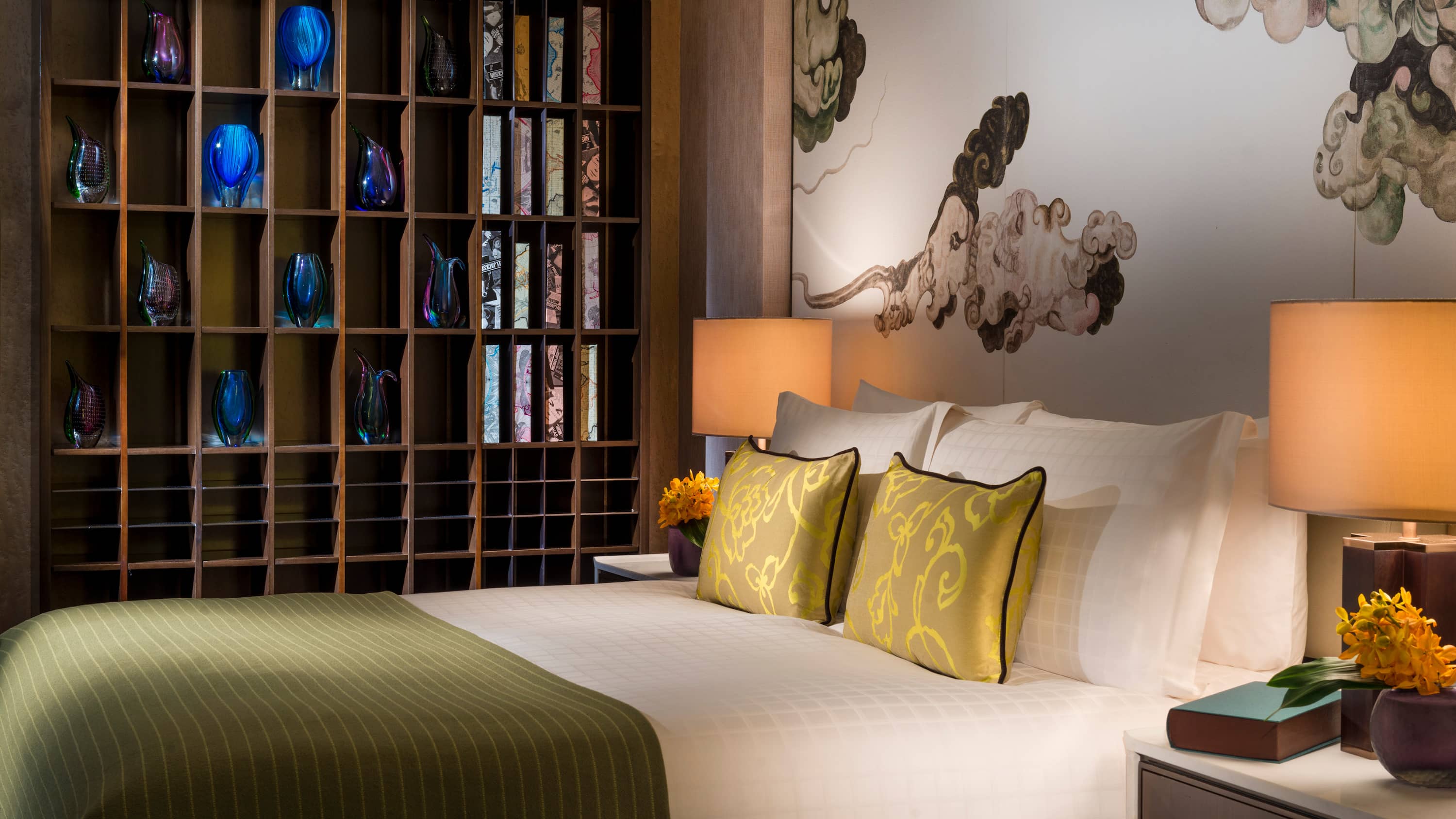 Club Grand Room
One king bed, One rollaway or one crib (rollaway subject to additional charge)

60–65 m2 (645–699 sq.ft.)

3 adults, or 2 adults and 1 child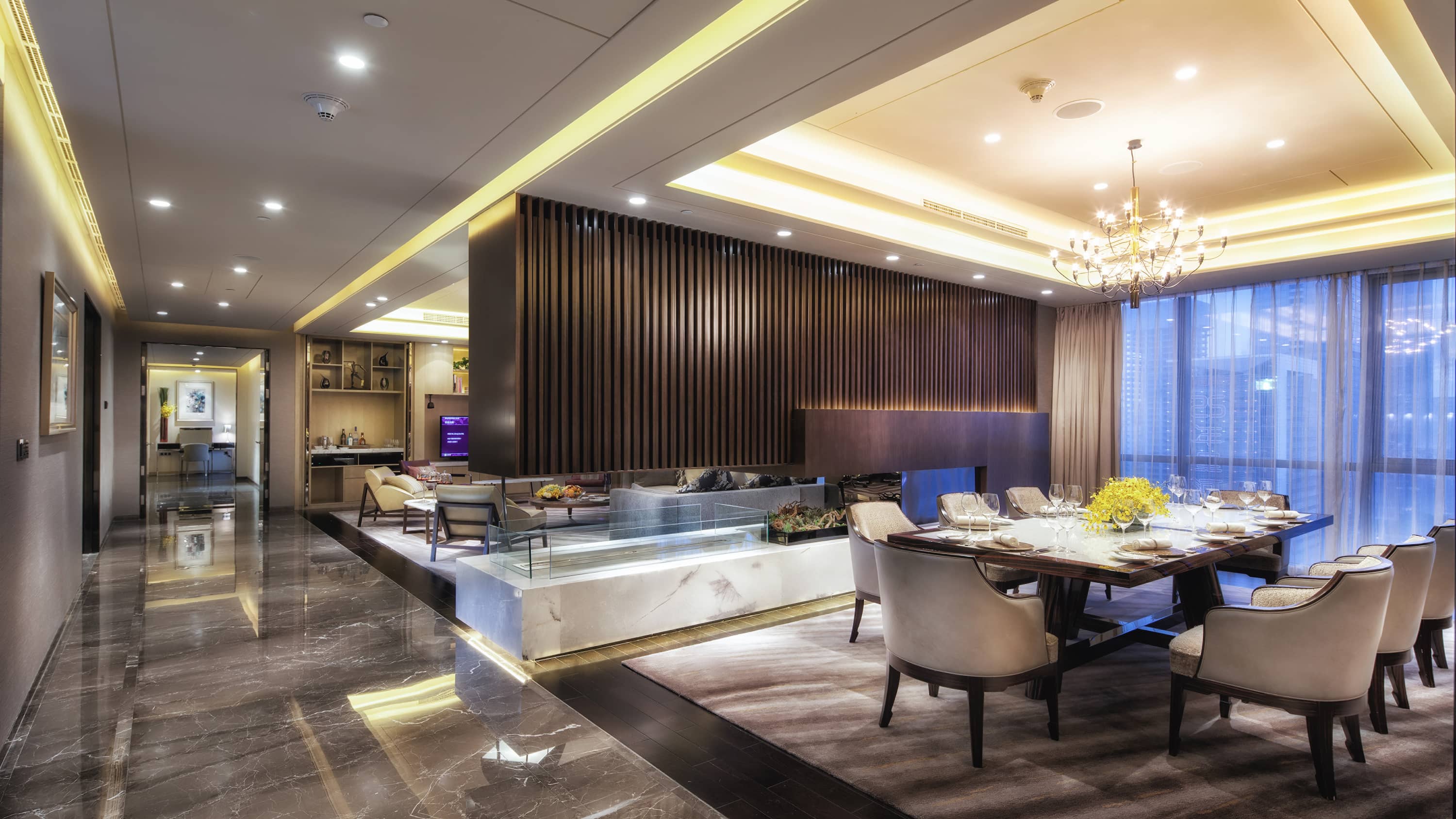 Presidential Suite
Two king and two double beds, Two rollaways or two cribs (rollaway subject to additional charge)

475 m2 (5,113 sq.ft.)

8 adults, or 6 adults and 2 children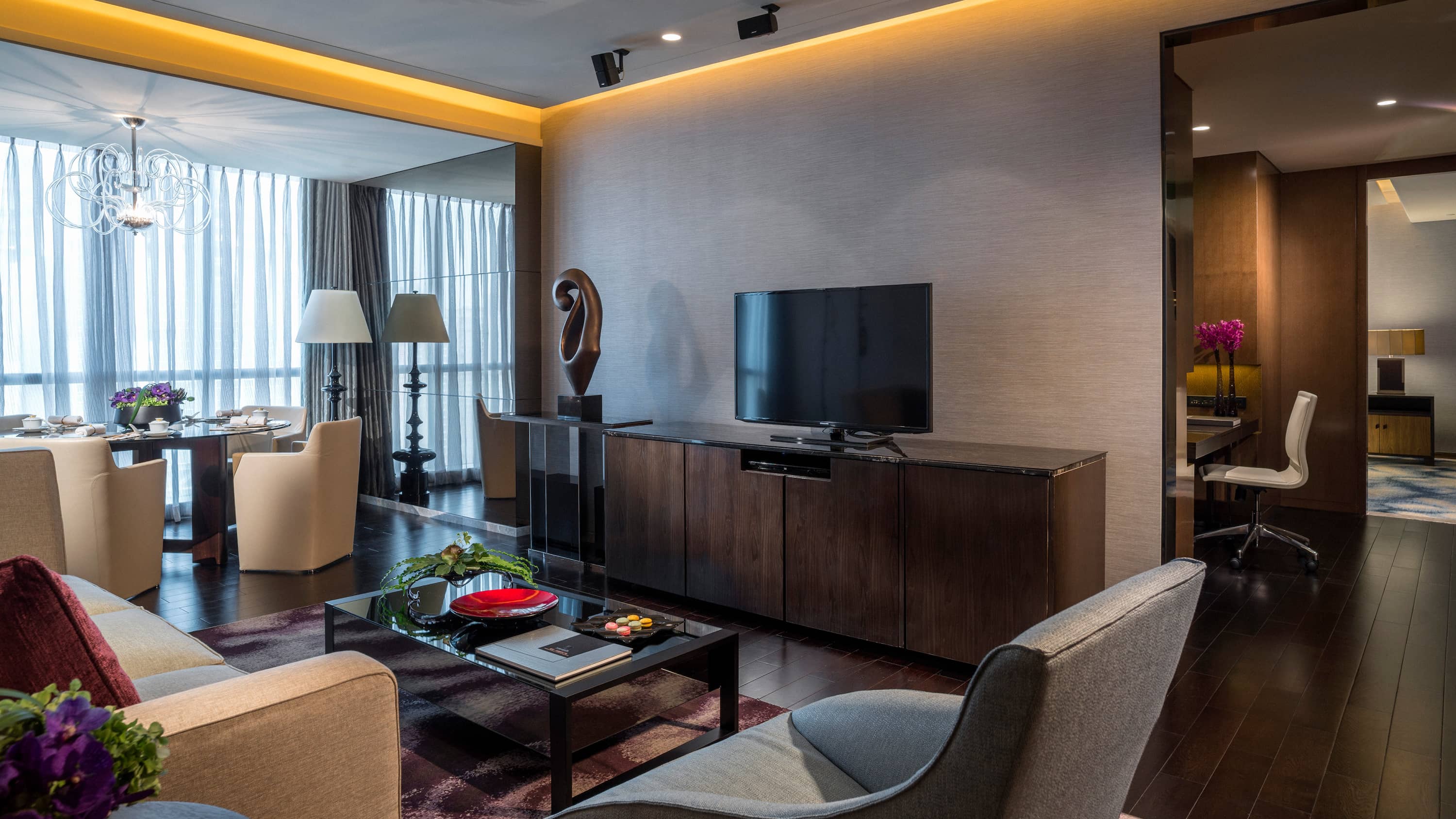 Ambassador Suite
Two king beds or one king and two double beds, Two rollaways or two cribs (rollaway subject to additional charge)

180 m2 (1,937 sq.ft.)

6 adults, or 4 adults and 2 children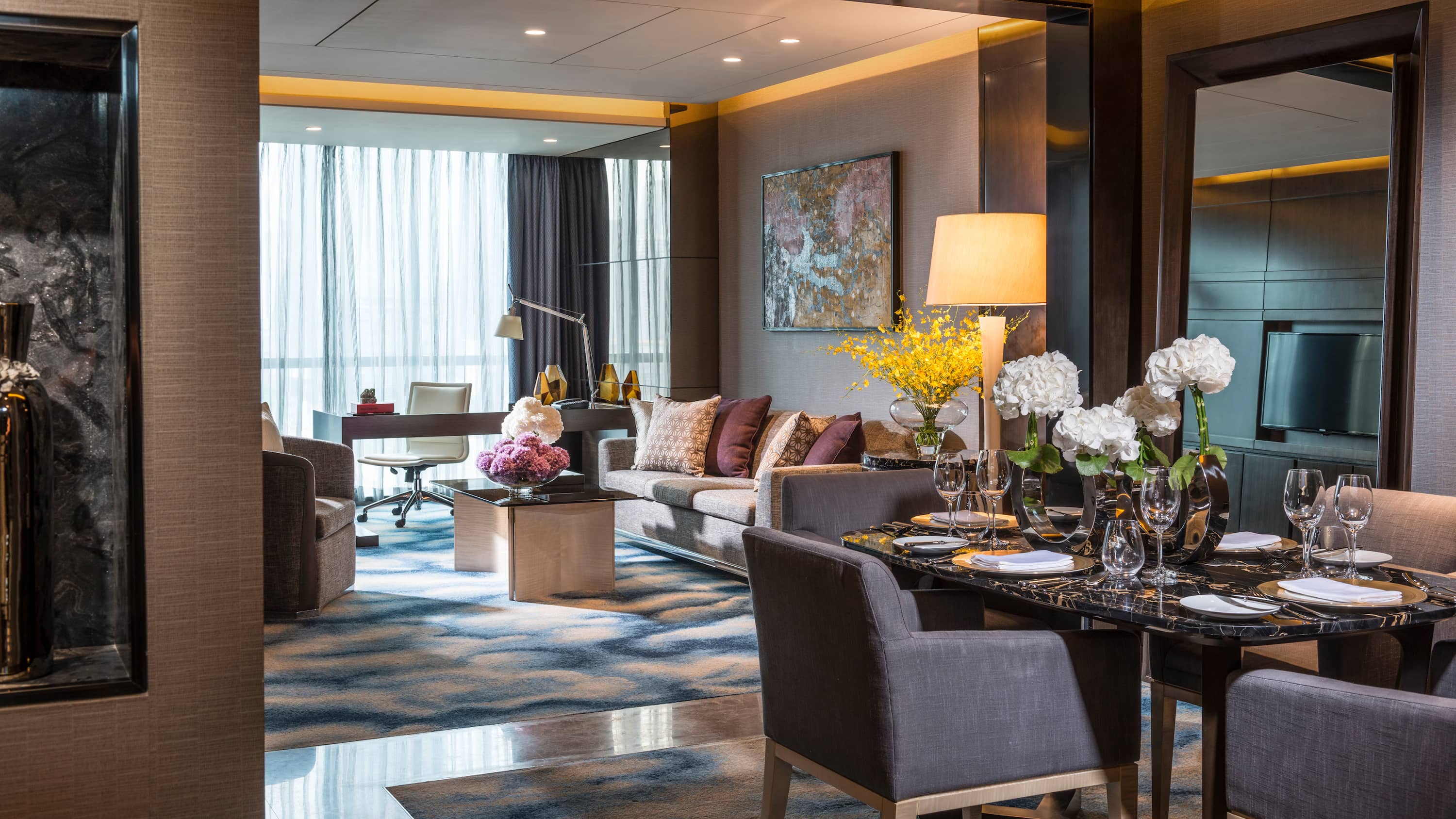 Deluxe Suite
King or two double beds, One rollaway or one crib (rollaway subject to additional charge)

93–103 m2 (1,001–1,108 sq.ft.)

3 adults, or 2 adults and 1 child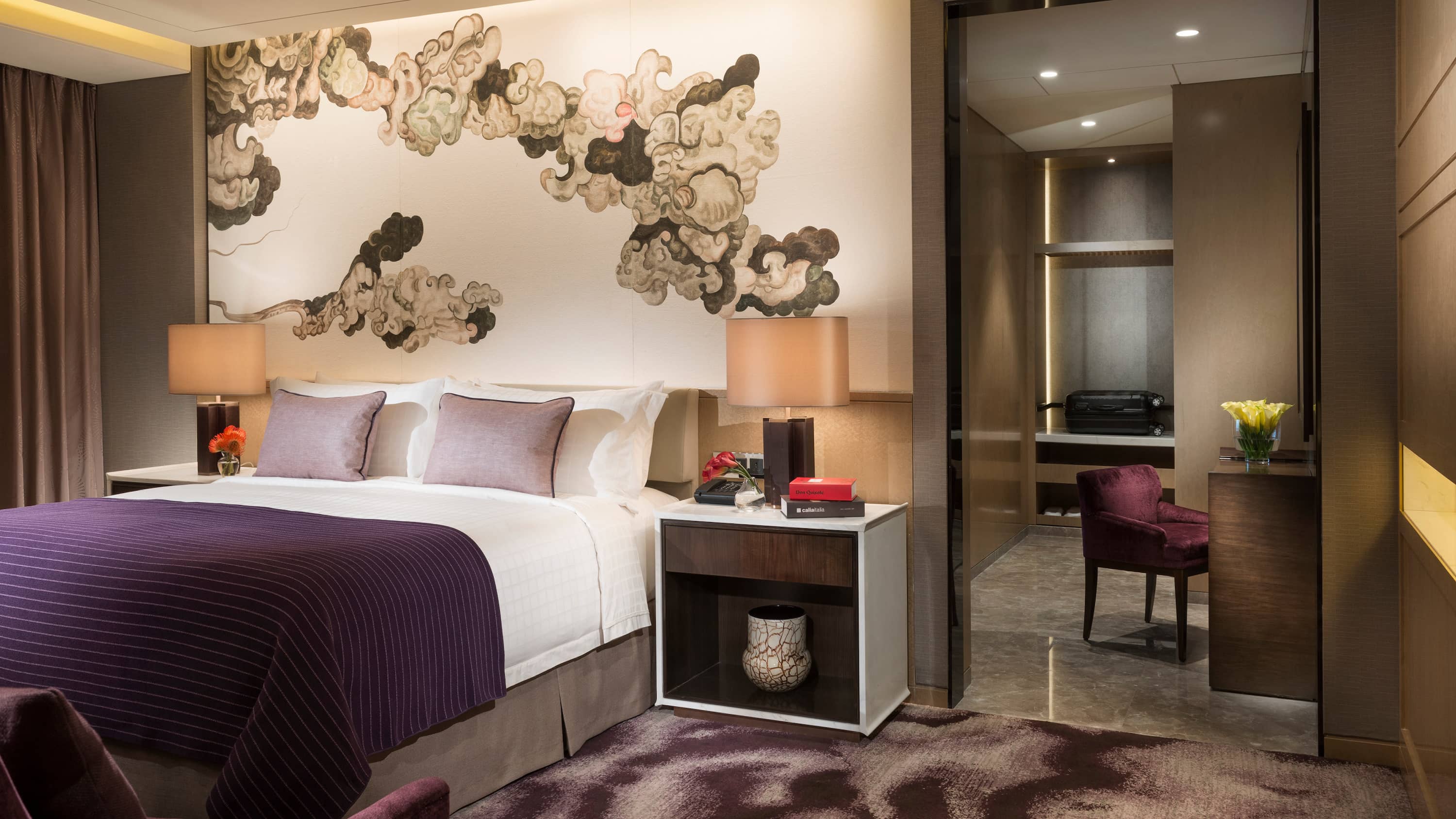 Executive Suite
King or two double beds, One rollaway or one crib (rollaway subject to additional charge)

68–88 m2 (732–947 sq.ft.)

3 adults, or 2 adults and 1 child
Interior Design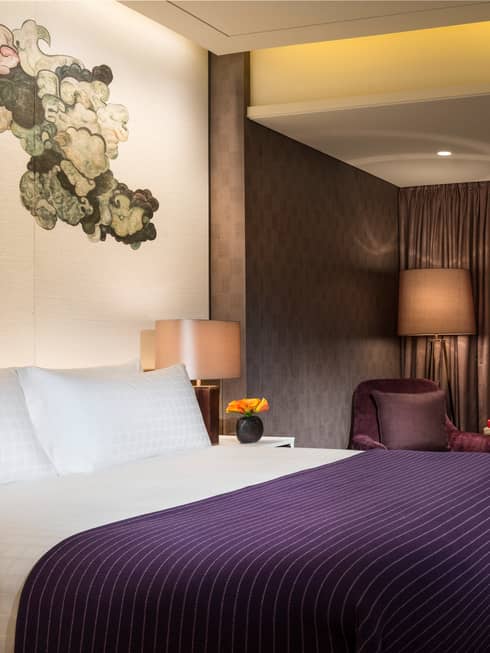 East Meets West
Taking inspiration locally and from afar, the colour palette of our rooms blends plum, cream, taupe and soft gold, complemented by white marble and walnut.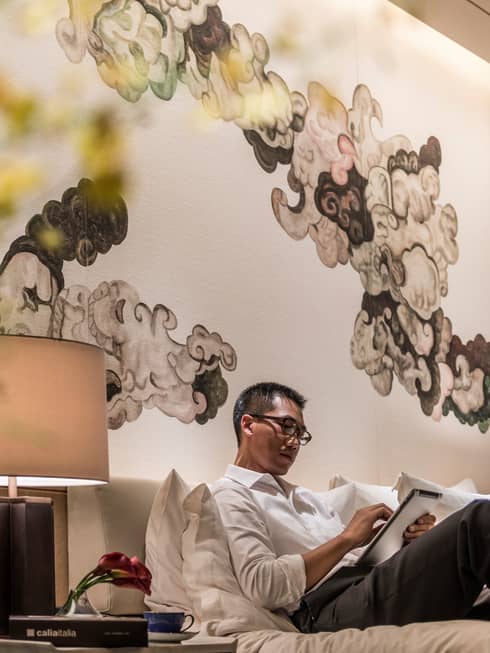 Harmonious Clouds
Each room features a delicate, hand-painted headboard using the "harmonious clouds" brushstroke, bringing wishes for well-being and restful slumber.
Policies
Check-in Time: 2:00 PM Check-out Time: 12:00 PM

If you expect to arrive early in the day and would like immediate access to your room, we recommend booking the room for the prior night to guarantee immediate access. Similarly, for late departures, reserving an additional night will guarantee access to your guest room until you depart. If you choose not to reserve, we will be glad to store your bags and make our fitness facilities available for you to freshen up.

American Express, Diners Club, JCB, Visa, Master Card, China UnionPay

Four Seasons charges no additional fee for children 18 years of age and younger occupying the same guest room as their parents or guardians (space permitting). Special rates may be available for two adults and two children 18 years of age and younger occupying two rooms, subject to availability. Age limits for children occupying parents' or guardians' guest rooms at no additional charge may vary at some properties. For reservations and information, please contact the Hotel directly.