Guest Rooms (6)
Our stylish and well-appointed Guest Rooms offer the very best in comfort and privacy, while providing a peaceful retreat in which to relax and unwind throughout your stay.
Suites (4)
Ideal for both business trips or family vacations, these expansive Suites provide all the extra space you could need for your stay, with separate sleeping and living spaces.
Featured Amenities
Complimentary premium Wi-Fi
Interior Design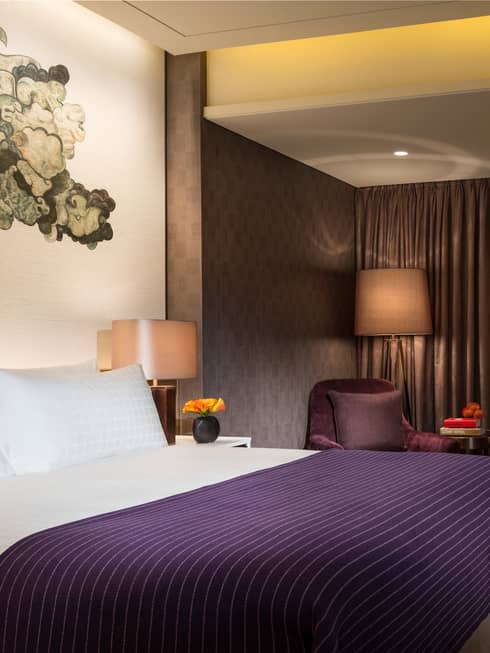 East Meets West
Taking inspiration locally and from afar, the colour palette of our rooms blends plum, cream, taupe and soft gold, complemented by white marble and walnut.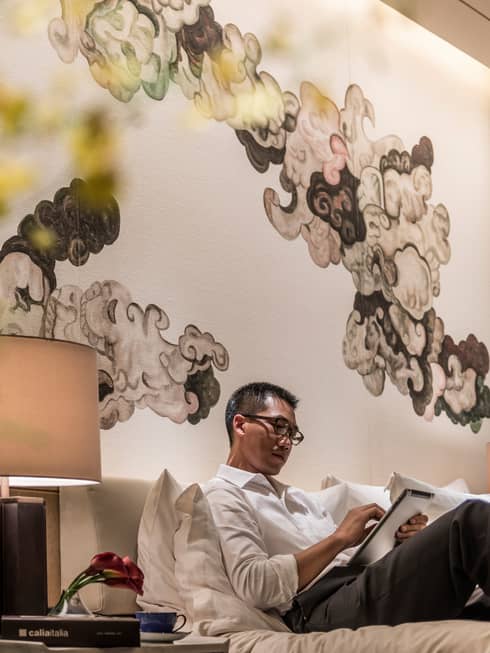 Harmonious Clouds
Each room features a delicate, hand-painted headboard using the "harmonious clouds" brushstroke, bringing wishes for well-being and restful slumber.