Castaway Paradise
Each day provides a new opportunity to explore natural wonders of land and water.
Seychelles is an archipelago in the Indian Ocean, situated about 1,600 kilometres (1,000 miles) from the east coast of Africa – northeast of Madagascar and just a few degrees south of the equator. The archipelago consists of over 115 islands, with Desroches Island located to the southwest in the Amirante Islands. Victoria is the Seychelles capital, situated on the main island of Mahé. Most of Seychelles' islands are uninhabited, with nearly 50% of the total land under natural conservation, making Seychelles a leader in sustainable tourism. Seychelles has a small population of just over 92,000 people, displaying a multiracial blend of African, Asian and European descent and creating the unique Creole culture. English and French are the official languages, along with Seychellois Creole.

Desroches Island
Attractions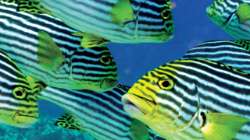 Discovery Centre
Learn about the island's variety of vegetation and marine life at our interactive Discovery Centre. Explore three dedicated learning areas, including informative displays, 3D models of a shearwater's nest and a series of animal skeletons.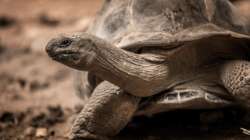 Tortoise Sanctuary
Visit our special sanctuary to learn about the Aldabra giant tortoise – a species vulnerable to extinction. Thatched shelters provide shade for the tortoises, creating a safe, comfortable space for them to breed and grow. Watch them feed on fruit and vegetation.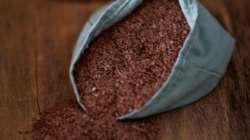 Village Visits
Cycle to the island's only village community, featuring a population of about 100 people. They eat only food they grow themselves in a large garden. Some work for Four Seasons, while others are craftspeople with their own workshop you can visit. It's a friendly place, so feel free to stop and say hello.