Take in the best ocean view of Palm Beach under a canopy of sea grape trees while enjoying a seafood menu rooted in ingredients indigenous to South Florida, with a hint of Latin flair.
Hours
Lunch

11:00 am – 4:00 pm

Bar

10:00 am – 6:00 pm

(Weather Permitting)

Sunday Brunch

11:00 am – 4:00 pm
Signature Dish

Events
Sundays, 11:00 am – 4:00 pm

Seaway Sunday Brunch

Catch waves and cool summer vibes at our weekly oceanfront brunch as you sip tropical craft cocktails and savour Latin-inspired brunch fare with the freshest seafood.
The Team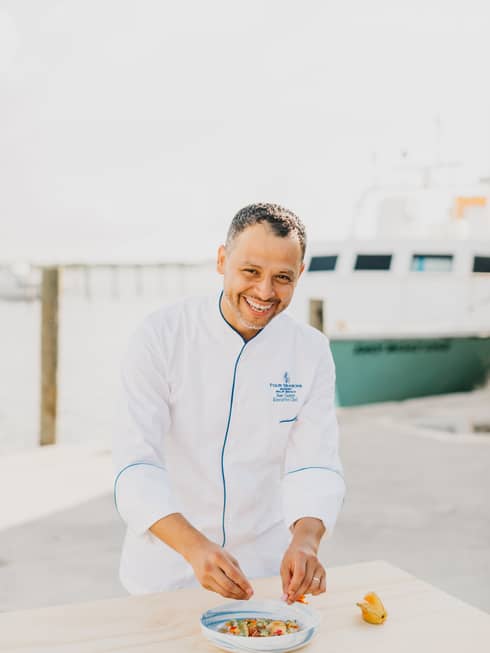 Jose Gamez
Executive Chef
A two-decade Four Seasons veteran, Chef Jose has a deep appreciation for culinary arts and a passion for food, wine and building relationships with everyone from guests to suppliers.
"Visiting our local fisheries is always a humbling experience. It inspires me to source and treat our local product with an incredible amount of love and respect."
@blarejune

@livforluxury