The sport of kings returns from January through April to International Polo Club Palm Beach, and every Sunday afternoon during polo season promises to be an exciting mix of celebrity, society and sport. There is no better place to get a taste of polo life, both on the field and from the sidelines, than with a stay at Four Seasons Resort Palm Beach.
We asked Georgette Escobar—wife of a professional polo player, mother of two junior players and member of International Polo Club Palm Beach—to give us the scoop on attending the winter polo season like a veteran spectator, while Kris Kampsen, one of Wellington's own high-goal players, offers a glimpse inside the world of the pros.
What to wear
Spectator attire runs the gamut, from casual to couture. For ladies, Escobar suggests a dress with wedges—heels are impractical on the field—and, if you're so inclined, a big hat (though she tends to forgo that accessory herself). Sunblock is a must. Gentlemen can pair dress shirts with designer jeans, adding a sports coat or blazer if they're feeling extra dapper. You can't go wrong with the likes of Ralph Lauren, Gucci, Chanel and Louis Vuitton, all of which have boutiques along Worth Avenue.
How to tailgate
Pre-match dining and socializing is one of the sport's most favoured pastimes. A prime experience is the gourmet Champagne brunch served on the veranda at the IPC Pavilion. Indulge in cocktails and creative cuisine while enjoying a great view of the game. If you prefer more casual fare, try Wellington Zone, adjacent to the grandstand.
Another option is to reserve a tented tailgate spot alongside the field and serve your own refreshments—whether Champagne and caviar or beer and burgers—and play host to family and friends. When not on the field, this is pro player Kris Kampsen's favourite way to watch a match. "You can't get closer to the action," he says. (Expect a long waiting list for the coveted spaces, though, each of which must be reserved for the entire season.)
Half-time traditions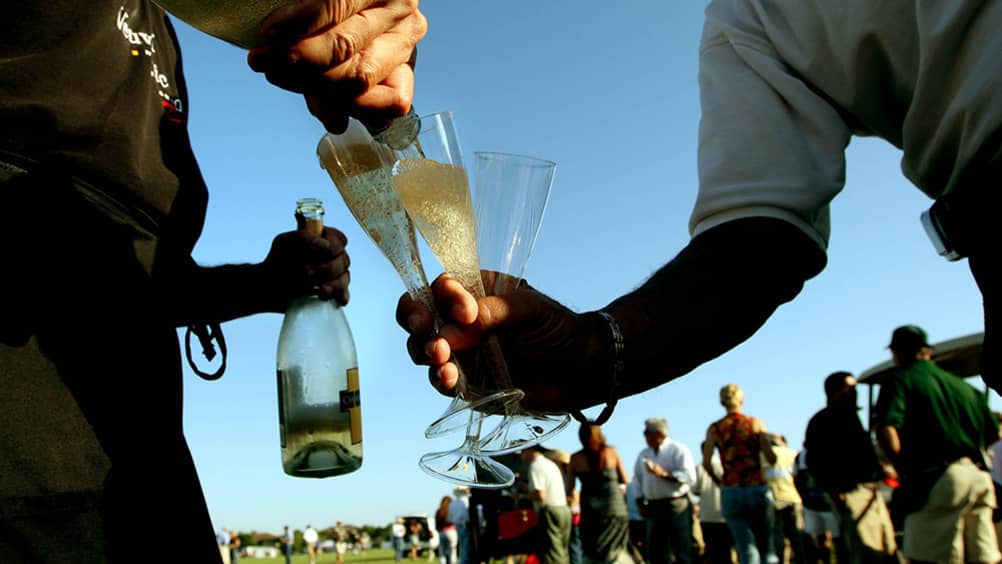 Photography ZUMA Press Inc / Alamy Stock Photo
The flat field gets roughed up by fast-galloping ponies, so spectators—aided by a complimentary glass of Veuve Cliquot—help repair the grass during the half-time divot stomp. "When you see a big chunk of grass missing, push it over with your foot and pat it down so they can play a cleaner game of polo in the fourth chukker," explains Escobar.
Après-Polo
The fun doesn't end with the final score. Escobar and her fellow IPC members often retire to the private Mallet Grille for more socialising, drinks, dinner and an invitation-only poolside after-party that is a favourite stop for players and celebrities.
Getting in the saddle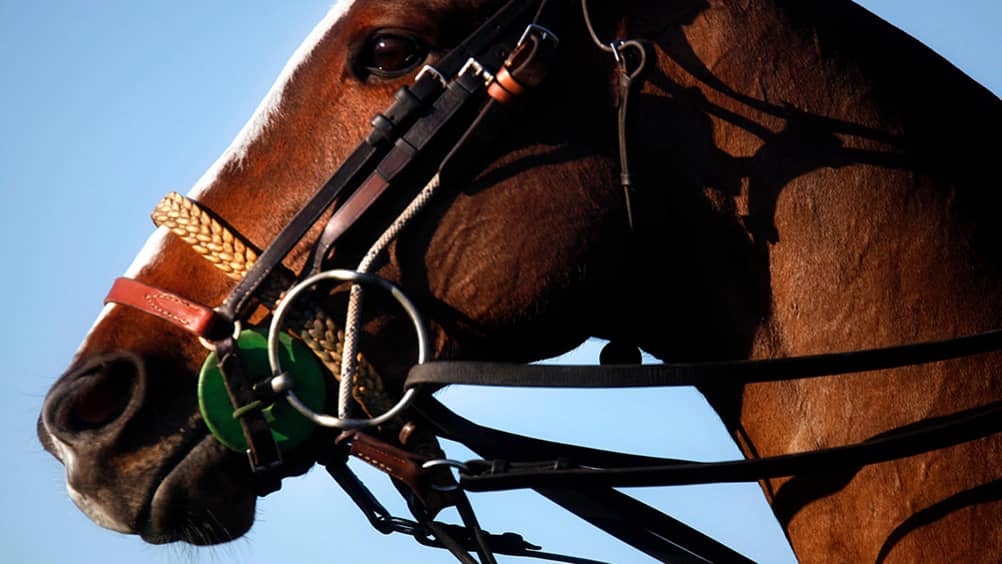 Photography ZUMA Press Inc / Alamy Stock Photo
If you're feeling more inclined to pick up a mallet than that glass of Champagne, IPC offers both private and group polo lessons. "I work one on one with each individual client, so the lessons are privately tailored to skill level," says Kampsen, one of the leading pros on hand to show guests the ropes. His advice for beginners heading to their first lesson? "Wear jeans, a pair of boots . . . and take an aspirin."
Four Seasons Resort Palm Beach