With a rich heritage created by generations of some of America's leading families – Flagler, Post, Astor and Mizner, to name a few – Palm Beach enjoys a reputation as a sophisticated ocean-side playground. Beyond the natural beauty of beaches and the Intracoastal Waterway, the town offers many surprises, including a thriving arts scene, exceptional shopping venues and wonderful outdoor adventures. To help you make the most of your Palm Beach getaway, we asked Jan Jarrett, Les Clefs d'Or Concierge at Four Seasons Resort Palm Beach, to share her recommendations for the best things to see and do in this storied community.
Cutting-edge cuisine
Buccan is a favourite restaurant in Palm Beach, and the tables are some of the hardest to get. Conceived by acclaimed Miami chef Clay Conley, this high-end bistro features progressive American cuisine in a seasonal menu of small plates. The equally popular Imoto, Buccan's sister restaurant, serves the area's best Asian cuisine right next door.
A night to remember
Cafe L'Europe has been appealing to the discerning palates of Palm Beachers for more than 30 years. This continental restaurant is completely charming and has three unique dining spaces. The bistro area, with its French glass doors, mirrored surfaces and a piano bar, is lively and entertaining. The main room is the perfect spot for an intimate dinner for two, and the stunning wine room can accommodate a party of 40.
In the swing
Four Seasons guests have access to several private golf clubs in the area. Atlantis Golf Club features a private course originally designed by William F. Mitchell and renovated in 2003 by Sanford Golf. The private club has 27 championship holes and is exclusively member owned. If you prefer to go a bit farther afield, Polo Trace in Delray Beach is an excellent choice as well. Polo Trace was designed by Karl Litten and Joey Sindelar and features design elements reminiscent of the rolling links courses of Scotland.
Worth Avenue
Photography Danita Delimont / Alamy Stock Photo
No visit to Palm Beach is complete without a stroll down Worth Avenue. For more than 90 years, Worth Avenue has been a byword for the good life. This picturesque street, with its hanging orchids and shady Vias, offers some of the best boutique shopping in the world, from Cartier to Hermès, Gucci to Louis Vuitton, and many brands you'll find only in Palm Beach. The restaurants along Worth Avenue are institutions, so be sure to break for lunch. Opt for the lobster salad at Renato's or American fare at the oldest restaurant in Palm Beach, Ta-boo.
Glide in the 'Glades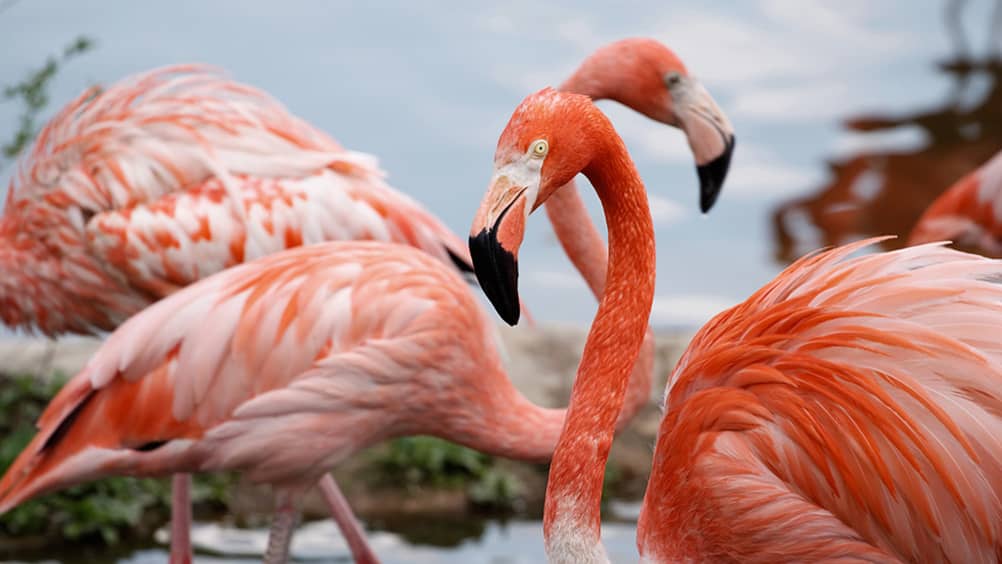 Photography Denis Gagarin / Thinkstock
Enjoy a trip to the natural wonders of Florida's famed Everglades via an airboat tour—a high-speed safari through cypress forests and wildlife habitats. Marvel at flamingos and alligators while an expert guide explains South Florida's unique ecosystem. Ask the Concierge to recommend airboat operators that can provide private group tours. Our favourite is a two-hour tour under the guidance of a retired biology teacher.
On the right path
Take in the sensational scenery along the Lake Trail, a 9-mile bicycle and walking path that winds between Palm Beach's storied mansions and the sparkling Intracoastal Waterway. Wryly referred to as the "Trail of Conspicuous Consumption," this path also acquaints travellers with native vegetation, including buttonwood, Christmas palms and gumbo-limbo trees. Rent bicycles, including high-end models, at Palm Beach Bicycle Trail Shop, where you'll get a map of the trail with points-of-interest.
You can also coast out of the Resort driveway on a complimentary bicycle. Take in the fresh ocean air and follow the scenic path along the Intracoastal Waterway and past magnificent seaside estates, luxury yachts and other sights and sounds.
Visit a mansion
Not just any mansion—visit Whitehall, the breathtaking Italian Renaissance-inspired palace built by railroad tycoon Henry Morrison Flagler. Florida's Gilded Age is alive and well at this landmark, now known as the Henry Morrison Flagler Museum. Tours spotlight many of the mansion's more than 70 rooms, including the incredible baroque ceiling in the Grand Hall. Afternoon tea is a delightful treat served seasonally in the opulent, sun-filled Café des Beaux-Arts.
Giddy up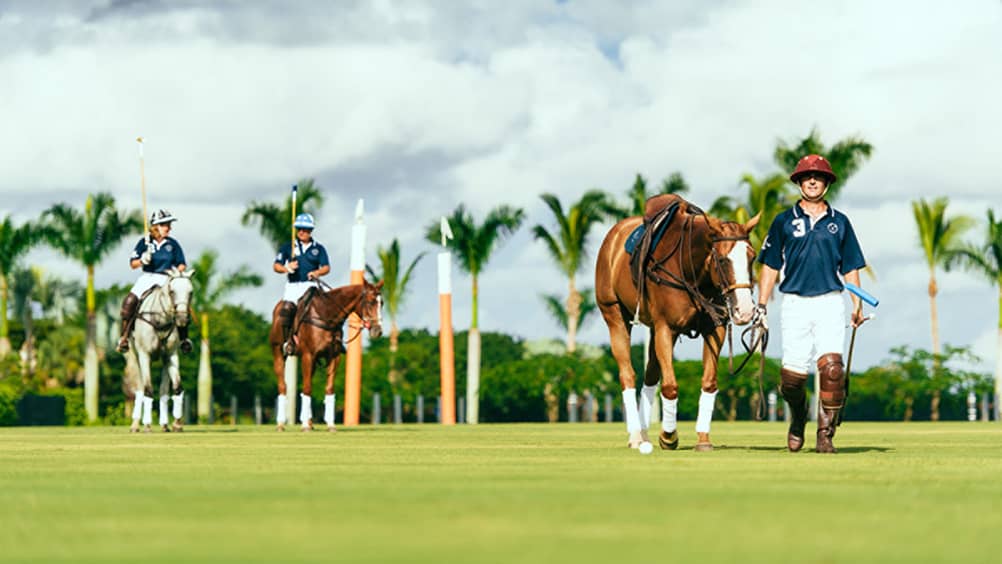 Photography courtesy Four Seasons Hotels and Resorts
In the heart of South Florida's famed horse country called Wellington, just a short drive from the Resort, is International Polo Club Palm Beach. Experience Sunday brunch on the field-side veranda of the most prestigious polo facility in the nation. Enjoy an action-packed high goal polo match, gaze at the majestic horses, and delight in fabulous cuisine, entertainment, and the best people watching in Palm Beach.
Four Seasons Resort Palm Beach