To enrich your wine-country getaway at Four Seasons Resort and Residences Napa Valley, explore a world-class vineyard and winery, just steps from your villa. No other wine-country resort integrates the grape-to-glass experience so thoroughly into your stay.
Winery Highlights
Protected by the Palisades mountains and oak-covered hills, the 7.4-acre (3-hectare) vineyard is one of the finest properties in Napa Valley. This fully operational, organically hand-farmed vineyard celebrates the unique terroir of the Calistoga American Viticultural Area (AVA).

SIGNATURE CABERNET SAUVIGNON

With the warmest microclimate in Napa Valley, the Calistoga AVA is ideal for Cabernet Sauvignon grapes. Our winemaker and his team of viticulture experts have designed and replanted the vineyard to intensify the flavour of Cab grapes.
Meet the Winemaker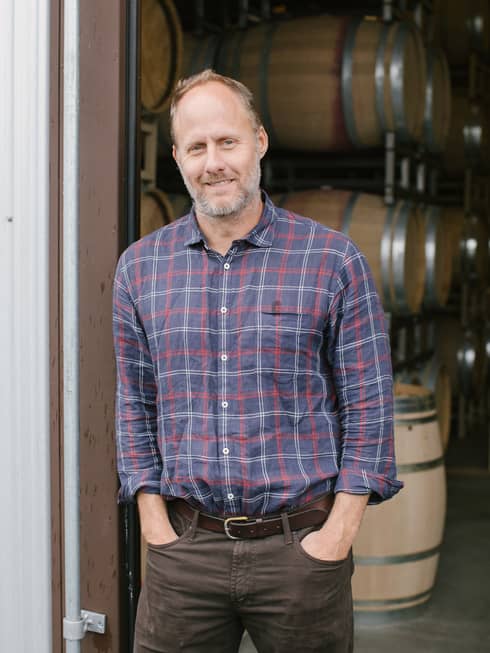 Thomas Rivers Brown
The vineyard and winery are operated by Calistoga resident and world-class winemaker Thomas Rivers Brown. A native of South Carolina, Thomas began his California winemaking career in 1997. As a non-interventionist, he creates wines that showcase the vineyard, not the winemaker. Renowned wine critic Robert Parker Jr. has awarded him 23 perfect 100-point scores on his Cabernet Sauvignon projects over the past decade. In 2010, Thomas was named "Winemaker of the Year" by Food & Wine magazine.
You'll be invited to explore – and in many instances participate in – the winemaking process, from harvesting the grapes to sorting and selecting the optimal fruit to blending and ageing the wine. Enjoy a front-row seat as Thomas and his team execute their craft to the highest standards.

Listen as Thomas and his team describe Calistoga's unique terroir. In guided tastings, you'll learn the subtle yet distinct differences between floral and woody, balanced and rounded, fruit-driven and terroir-driven wines.