To enrich your wine-country getaway at Four Seasons Resort and Residences Napa Valley, explore a world-class vineyard and Elusa Winery, just steps from your villa. As the only on-site working winery at a resort, no other wine-country property integrates the grape-to-glass experience so thoroughly into your stay.
Winery Highlights
Protected by the Palisades mountains and oak-covered hills, the 4.7-acre (1.9-hectare) vineyard is one of the finest properties in Napa Valley. This fully operational, organically hand-farmed vineyard celebrates the unique terroir of the Calistoga American Viticultural Area (AVA).

SIGNATURE CABERNET SAUVIGNON

With the warmest microclimate in Napa Valley, the Calistoga AVA is ideal for Cabernet Sauvignon grapes. Our winemaker and his team of viticulture experts have designed and replanted the vineyard to intensify the flavour of Cabernet Sauvignon grapes.
Meet the Winemakers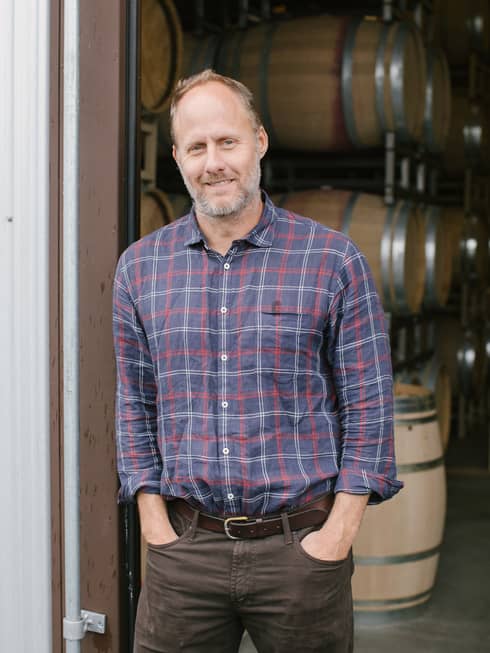 Thomas Rivers Brown
The vineyard and Elusa Winery are in partnership with Calistoga resident and world-class winemaker Thomas Rivers Brown. Thomas began his California winemaking career in 1997. As a minimal interventionist, he creates wines that showcase the vineyard. Renowned wine critic Robert Parker Jr. has awarded him 23 perfect 100-point scores on his Cabernet Sauvignon projects over the past decade. In 2010, Thomas was named "Winemaker of the Year" by Food & Wine magazine.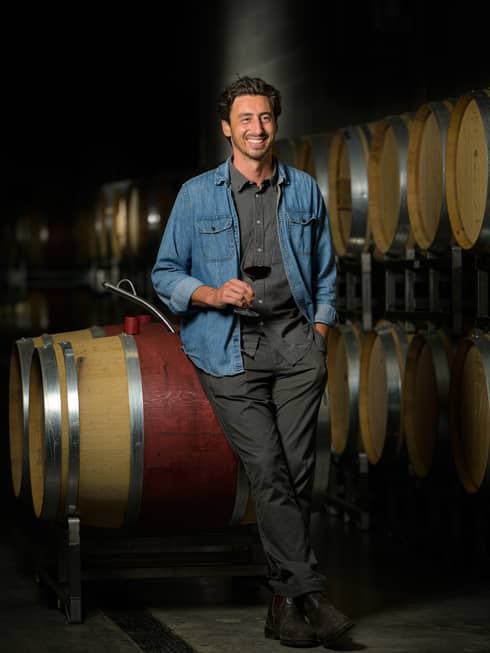 Jonathan Walden
As winemaker at Elusa Winery, Jonathan Walden blends his artistic understanding of oenology with his deep-seated connection to nature to create complex and precise wines that respect Calistoga's distinctive terroir. Jonathan is a rising star in the winemaking world and joins Elusa to bring famed winemaker Thomas Rivers Brown's vision to life. Prior to joining Elusa Winery, Walden served as assistant winemaker at Melka Wines overseeing operations at Melka Estates. Walden's winemaking career took off when he joined O'Shaughnessy Estate Winery in 2012 under veteran winemaker Sean Capiaux. In 2016, Walden seized the opportunity to become assistant winemaker at Tuck Beckstoffer Estate, launching the St. Helena brand.
Listen as passionate wine educators describe Calistoga's unique terroir. In guided tastings, you'll learn the subtle yet distinct differences between floral and woody, balanced and rounded, fruit-driven and terroir-driven wines.
Only Resort in Napa Valley with a Michelin-starred restaurant and an on-site winery

Welcome to our tasting room