Couples' Experiences
Crazy about Mantas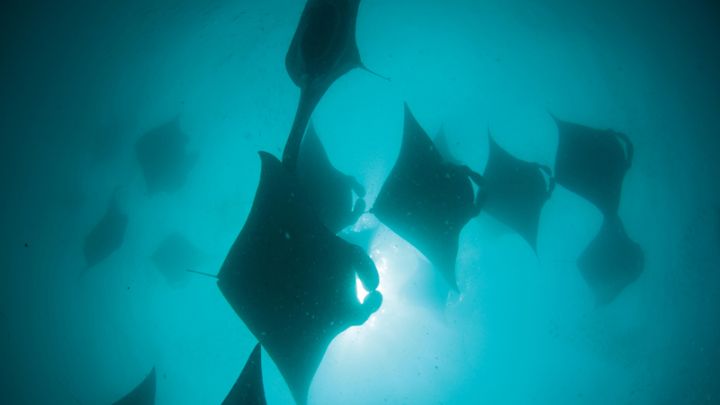 With a commitment to conservation at the core, our Marine Discovery Centre aims to excite, educate, respect and spark action through a greater understanding of the Maldives marine wonders. Venture out with the experts from The Manta Trust and swim with gentle sea giants; snorkel our underwater coral gardens and 'plant' your own coral reef; dive the deep-sea ridges and help collect valuable data; assist our resident Marine Biologists to hand rear injured sea turtles in the Rehabilitation Centre and feed the juveniles in the Fish Lab. We look forward to welcoming you.
Working to ensure the magic and mystery of the Maldives remains for future generations to enjoy, join us on our conservation journey to marvel at mantas, rehabilitate turtles and create coral reefs.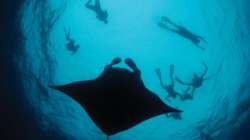 Manta-on-Call
Sign-up for this thrilling adventure, that sees you contacted wherever you are in the Resort and whisked away by speedboat to snorkel with these elusive gentle giants.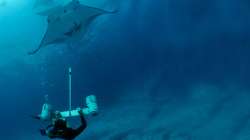 Manta Ray Scientist for a Day
Accompany the marine biologists from The Manta Trust on-board the manta research vessel, which departs Landaa Giraavaru most days during manta season. Learn how to take ID photos, help record critical environmental information, and improve your free-diving technique alongside the team responsible for amassing the largest number of identified manta rays anywhere in the world.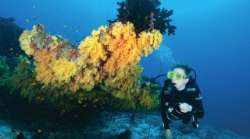 Dive Excursions
At sunrise, by day or by night, from thila and channels to wrecks and reefs, experience the Maldives spectacular sea life with our daily dive excursions.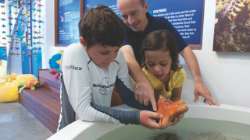 MDC and Manta Trust
Enrich your island experience with a visit to our on-site Marine Discovery Centre, the base for our turtle rehabilitation, coral reefscaping and fish breeding projects. It is also home to The Maldivian Manta Ray Project – the founding project of The Manta Trust charity and one of the world's longest running manta ray research and conservation initiatives.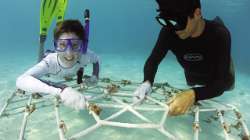 Reefscapers
Our coral propagation project is one of the most successful of its kind in the world. Build you own coral reef by attaching coral fragments onto specially designed coral frames to boost existing reef habitats and generate new ones – then watch it grow at Marine Savers.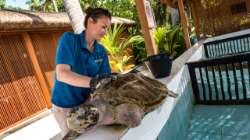 Turtle Rehabilitation Programme
We share our beach and waters with hawksbill and green turtles and we want to keep it that way! Our Turtle Rehabilitation Centre is responsible for the recuperation and release of a great many Maldivian sea turtles each year, many maimed by ghost nets. We also run a turtle monitoring and turtle photo ID project.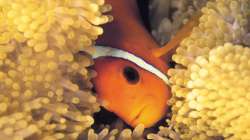 Landaa's Fish Lab
We breed ornamental fish with the aim, in time, of developing an alternative source of income for local communities. Visit our Marine Biologists at the fish lab and help to feed the fish and see them spawning.