Most skiers are familiar with the popular slopes, like those in Whistler, Vail and Chamonix. But what about ski runs in Greece, Dubai or even Hawaii? Point your planks towards these one-of-a-kind alpine adventures in unexpected destinations.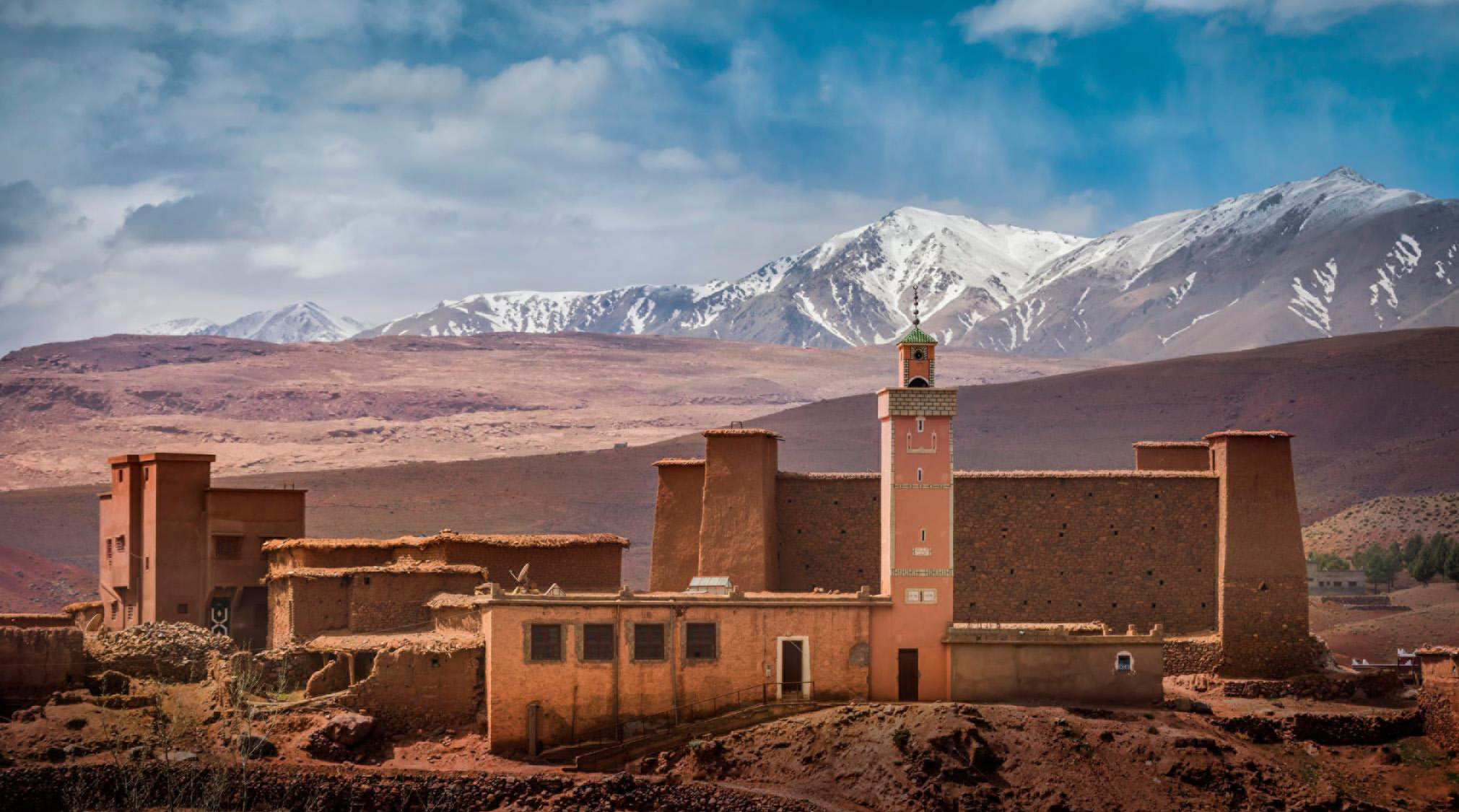 Reach new heights in Morocco
Guests at Four Seasons Resort Marrakech can catch a glimpse of snow-capped peaks from their private terrace – the Atlas Mountains are just 90 minutes from the Resort. They'll want to get closer to see the skiers who flock to the mountain village of Oukaïmeden, Africa's highest ski spot, sitting at 3,271 metres (10,722 feet) and offering 10 kilometres of fresh powder. The season typically runs from late December through March, says Jihane Barehmi, the Resort's guest services manager, but the high elevation provides the best conditions in January and February. Seven lifts will carry you to slopes fit for all ability levels, from a beginner's course to the most difficult runs, with hard off-piste ice in some sections. After a day on the slopes, Barehmi recommends a stop at Chez JuJu to refortify with traditional French comfort food like cassoulet with sausages and tartiflette with smoked bacon and reblochon – also available in vegetarian version, or halal with smoked beef ham – served in a casual setting overlooking the village. Upon your return to the Resort, head straight to the Spa for a massage or steam in the authentic Moroccan hammam.
Find new adventures in Marrakech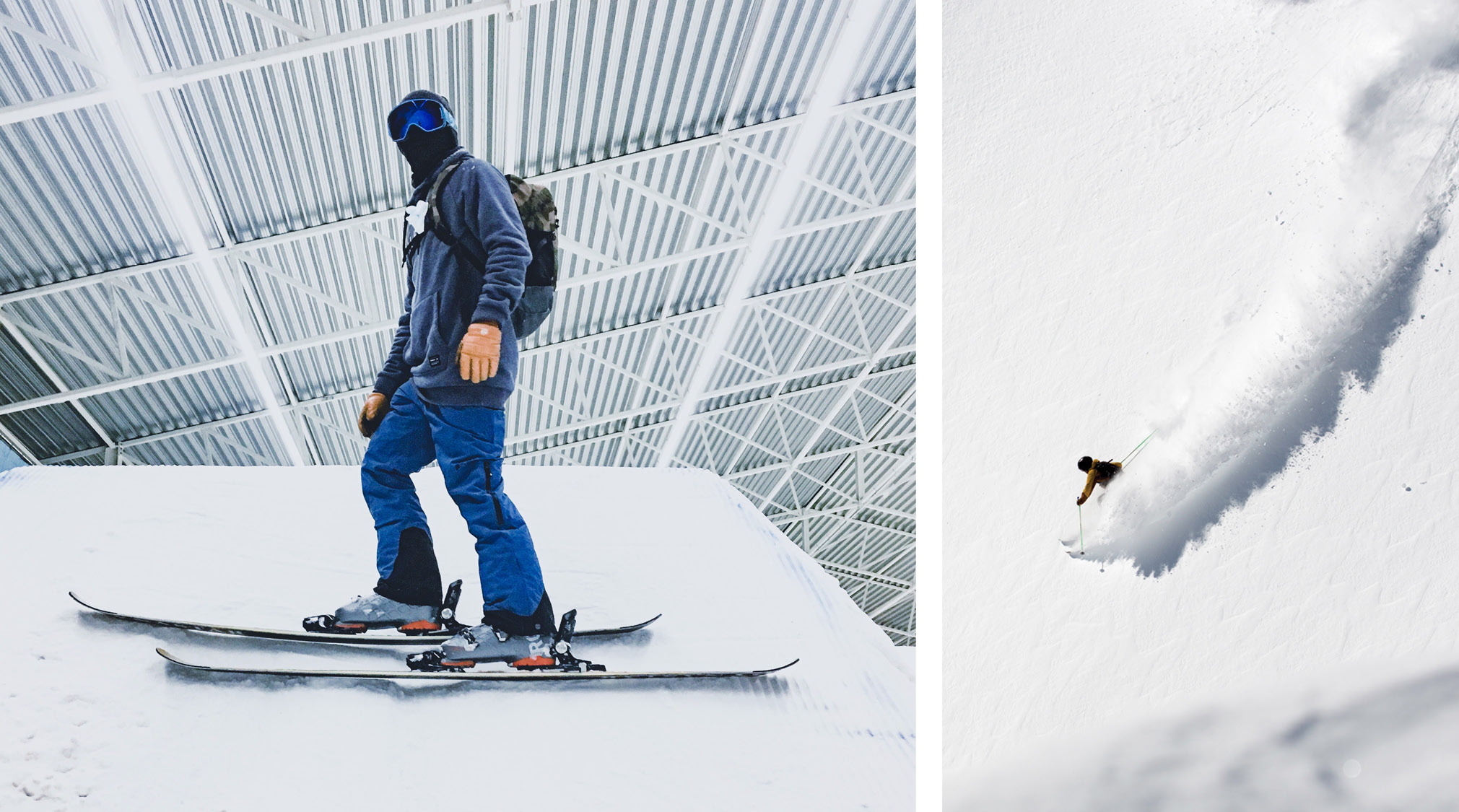 Unexpected adventure in Dubai
The name "Dubai" conjures images of a busy city of ultra-modern skyscrapers surrounded by desert – snow sports like skiing and tubing are not the first thing to come to mind. Those in the know, however, point their skis to Ski Dubai, the first indoor ski centre in the Middle East – just 15 minutes from both Four Seasons Hotel Dubai International Financial Centre and Four Seasons Resort Dubai at Jumeirah Beach. The snow park's indoor mountain, 85 metres high – equivalent to a 25-storey building – has five slopes of varying steepness and difficulty for skiers of all ages and abilities, plus top instructors on hand to offer coaching. With 6,000 metric tons of real snow, there are plenty of fluffy flakes for sledding, tubing and building giant snowballs, plus an indoor ice cave to explore. The temperature is kept at a chilly minus 4 degrees C (25 F), but a stop at one of the park's cafés for hot chocolate will create a nice contrast. And be sure to say hello to some of Dubai's most unusual inhabitants: a colony of king and gentoo penguins. Watch them waddle around the snow park, and learn how the species survives in some of the coldest conditions on Earth. You can get an up-close look at the birds during an encounter or training session.
Explore Dubai with Four Seasons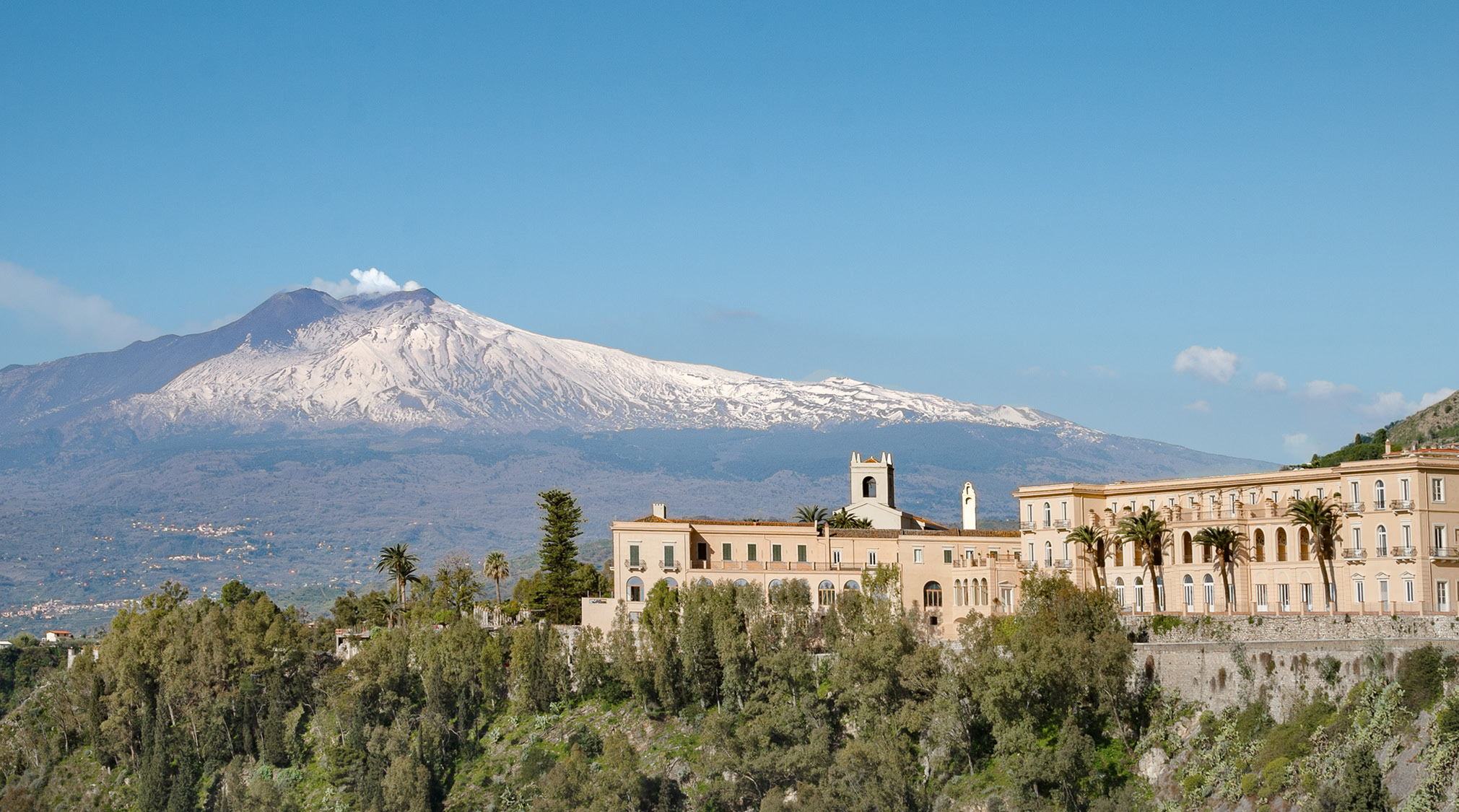 The Dolomites aren't Italy's only eminent peaks. Mount Etna has its own claim to fame: It's Europe's highest active volcano, with a summit at nearly 3,320 metres. From November to early April it's also a surprising ski destination, a place to slalom down a volcano while enjoying stunning views of the sea. At the alpine and downhill slopes at Rifiugio Sapienza and Piano Provenzana – just a short drive from the new San Domenico Palace, Taormina, a Four Seasons Hotel – the crowds tend to be small and there is plenty of backcountry to explore. When you're not on the slopes, savour a wine tasting or meal at Dai Pennisi, a local favourite; schedule a day of pampering at the Hotel's Botanica Spa; or explore the Hotel's history – once a convent, the Hotel is a prime example of ancient architecture and rich character, with traditional cloisters, choir stalls and restored frescos on display.
Plan your Sicilian adventure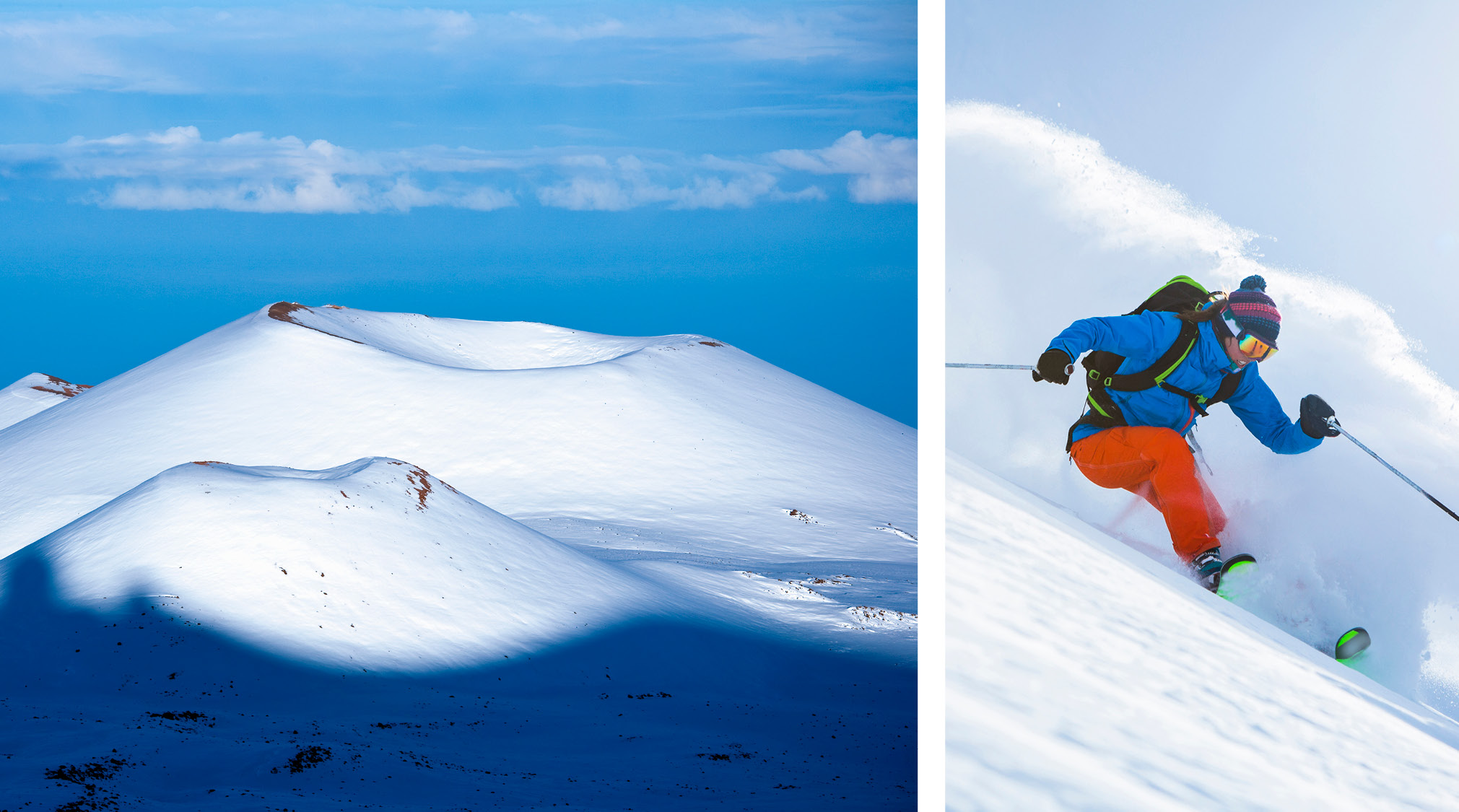 Ideal conditions in Hawaii
Swap your surfboard for skis during a winter visit to Hawaii: "During those special times of year when we are blessed with snow-kissed peaks on Mauna Kea, everyone takes an opportunity to rush to the summit to enjoy a snow day in Hawaii," says Chenin Mathews, Chef Concierge at Four Seasons Resort Hualalai. It isn't always easy going, though – there's no ski lift to the top of the mountain. "You'll drive your four-by-four up about 14,000 feet, and then hike on foot as far as you can before shredding your own path down the mountain," Mathews says. "Some take their snowboard or skis, but locals grab a boogie board from the ABC store to sled." Hawaiian ski afficionados call the snow that covers Mauna Kea "pineapple snow," a play on corn snow – soft and forgiving but not too wet and slushy, beloved by springtime skiers in other locales. Depending on the conditions, the mountain offers 2,500-foot to 4,500-foot vertical runs, and the snowpack is usually best January through March. But the view is always beautiful: On a clear day, you can see the Big Island's other massive volcano, Mauna Loa, and Maui's Haleakala, with the sparkling sea stretching for miles. Celebrate your Hawaiian snow day with an après-ski cocktail – Mathews recommends a mai tai at one of the island's newest restaurants, Kuleana Rum Shack. "Home-grown on the Big Island, the rum is made from 40 heirloom varieties of sugar cane and is distilled into exceptionally flavourful rum," she says.
Explore Hualalai with Four Seasons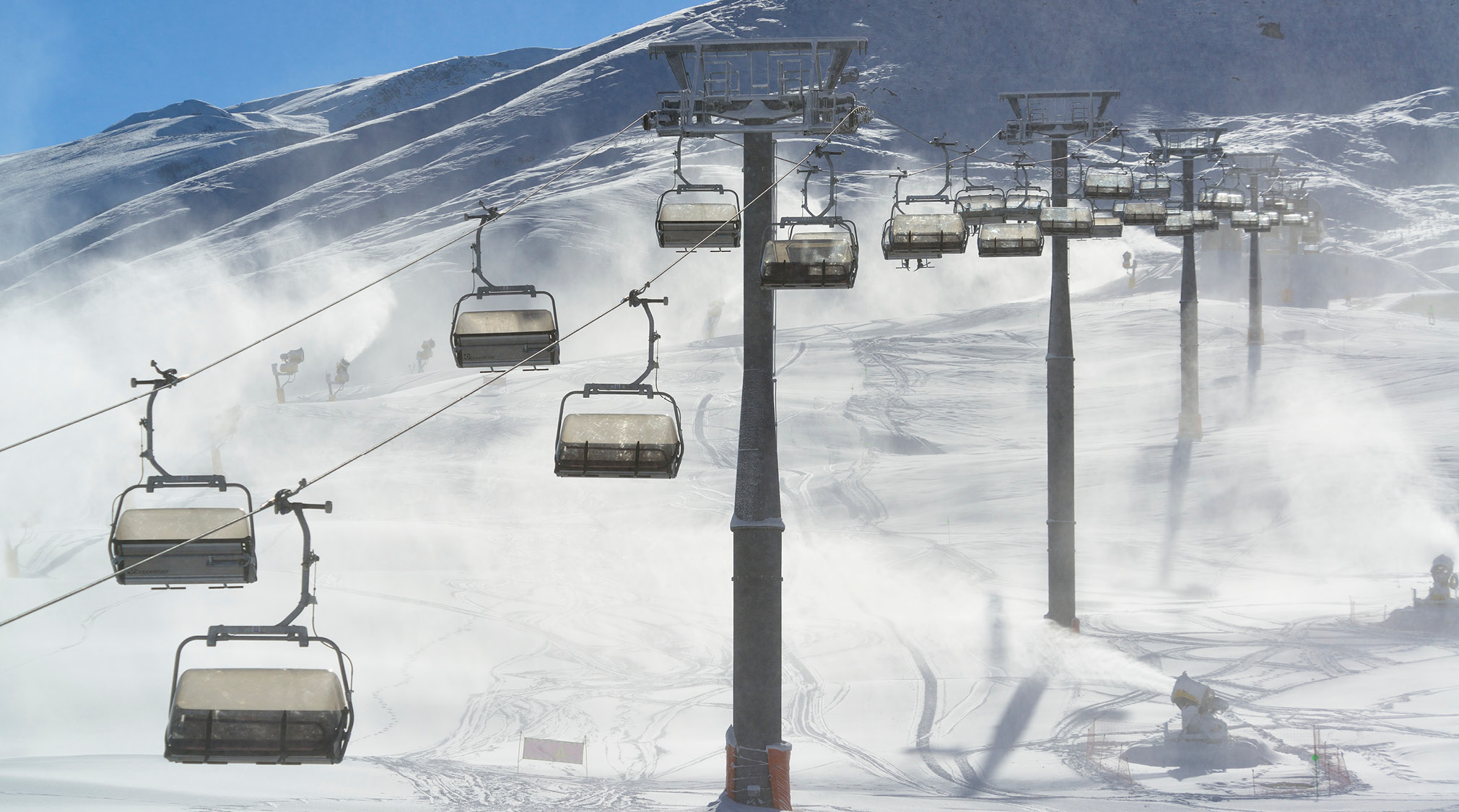 An elevated approach in Athens
When summer ends on the sun-kissed Athens Riviera, the Concierge at Four Seasons Astir Palace Hotel Athens directs guests to the nearby mountains, home to two of Greece's top skiing destinations. Chef Concierge George Vournazos says locals flock to Mount Parnassos, just a few hours by car from the Hotel, for its extensive season – runs are open from December to early May – and its scenery. With ski lifts as high as 2,260 metres, skiers enjoy views from the Gulf of Corinth to the Gulf of Euboea. In search of even higher elevation? Head to Kalavrita, in the Peloponnese, for the biggest verticals in Greece, plus snowboarding, paragliding and snowmobiling from December through April. "The surrounding villages offer a more traditional feel, and, most importantly, it's not as crowded" as Parnassos, Vournazos says. "It's a true skiing destination for enthusiasts who want first tracks rather than a place to be seen." After a day chasing fresh powder, head straight to the Spa upon your return to the Hotel for an Entsi Massage: This muscle-releasing treatment uses sage and eucalyptus oils applied by your masseuse's elbows and forearms "to stimulate deeper tissue and relieve tension – especially for the legs and low back area – to help you recover from skiing," Vournazos says.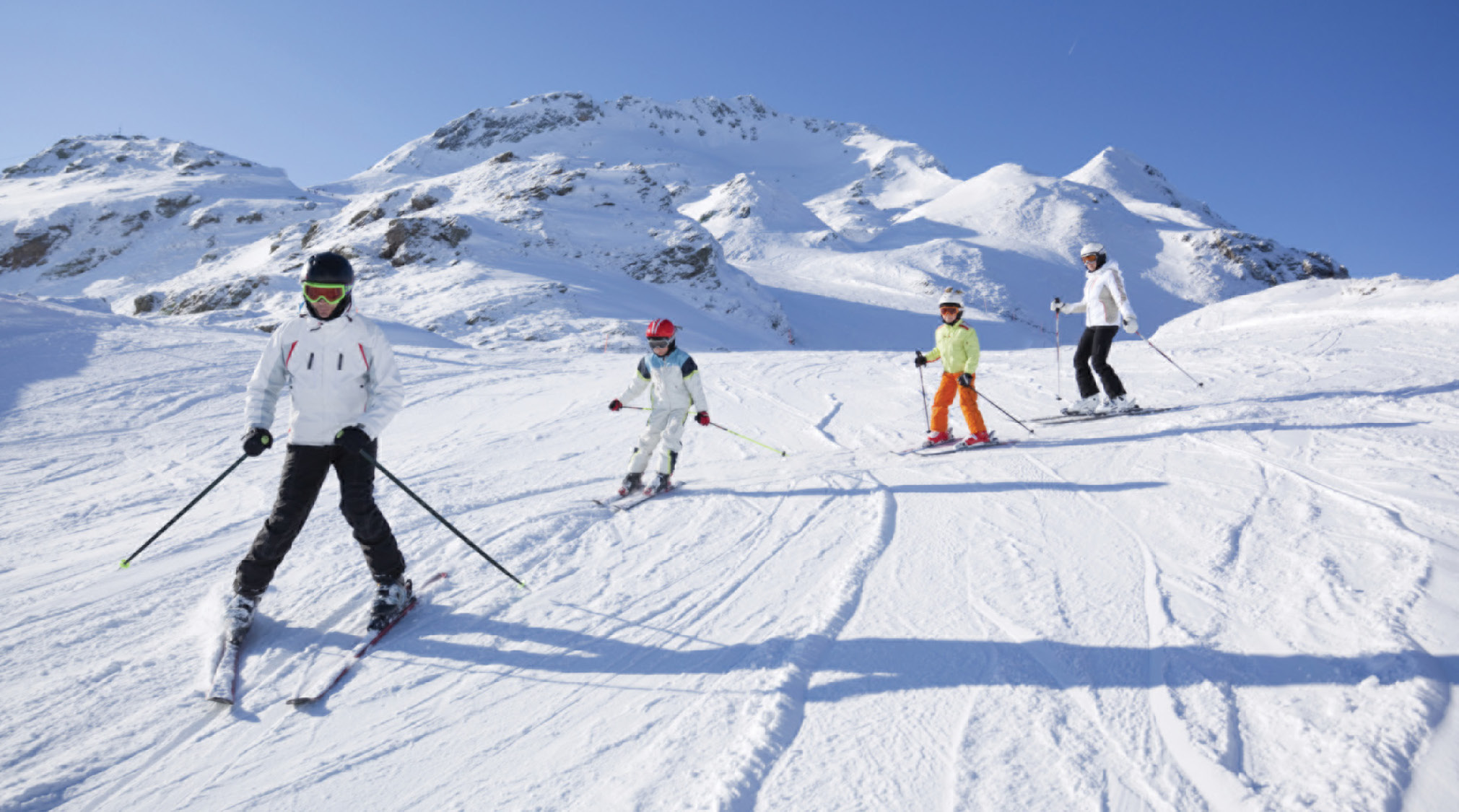 Beijing may only get about six days of snowfall each year, but skiers there make the most of them – and the city's cold winter climate means even the lightest flurries cover the ground for weeks. The best chance of snow in Beijing is from late November till late February, and at the first sign of flakes Beijing's skiers head for the slopes. One of the largest ski spots in the country is Nanshan Ski Village, about an hour from Four Seasons Hotel Beijing, with 5 kilometres of slopes accessed by 13 lifts, plus an advanced mogul trail. Its snowboard park is the largest in China and has quickly become a favourite training spot of China's top snowboarders. If the mood strikes, bypass your skis in favour of a day of pampering at the Hotel's Spa. The Calming Restoration Ritual will help you focus on being in the moment, calming mind and body. Start with a fragrant bath scented with lavender, chamomile and jasmine essential oils, and then a warm, aromatic slow-movement massage will ease you into a restful state.
Explore Beijing experiences
YOUR JOURNEY BEGINS HERE
Where will your skis take you?