Thrill-seekers know the formula for an epic adventure: a little adrenaline, clear skies and the promise of awe-inspiring views. Few things compare with soaring over the Grand Canyon in a helicopter near Las Vegas or catapulting through the atmosphere during a skydiving expedition in Dubai. Of course, not all airborne experiences require nerves of steel. Board the Four Seasons Jet and you'll see how relaxing a bird's-eye view can be.
To satisfy all varieties of travellers, we've rounded up seven of the world's most breathtaking destinations and the most exhilarating ways to see them from the sky. From Dubai to Whistler, follow our guide to taking flight.
Hot-air ballooning in the Serengeti
Hop aboard a hot-air balloon to see the natural beauty of your surroundings from an ideal vantage point. This gentle hot-air balloon safari, arranged by Four Seasons Safari Lodge Serengeti, allows for the ultimate scenic view – an unobstructed 360-degree panorama – so it's no wonder hot-air ballooning is a favourite pastime in other wilderness expanses as well, such as the American Southwest. The Serengeti, with its golden savannahs and rich wildlife, may be the world's best destination to lift off and float the morning away.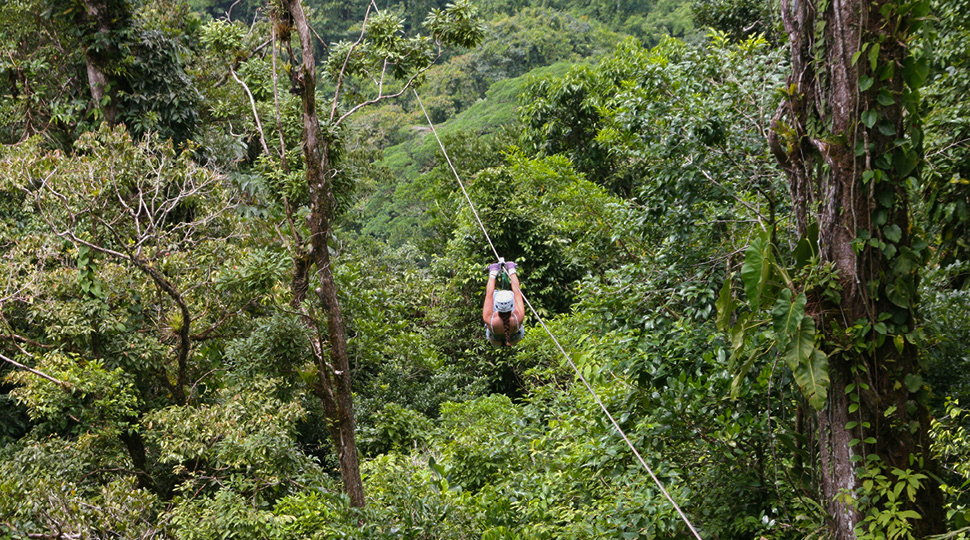 Strap into a harness and sail through the jungle canopy of Guanacaste Province on a zip-line tour arranged by Four Seasons Resort Costa Rica at Peninsula Papagayo. Spot tropical birds, tree frogs and howler monkeys up close, and soar above gorgeous waterfalls as you glide from platform to towering platform. Witch's Rock Canopy Tour, with its 24 platforms and three suspension bridges, offers some of the best views of Costa Rica's landscape.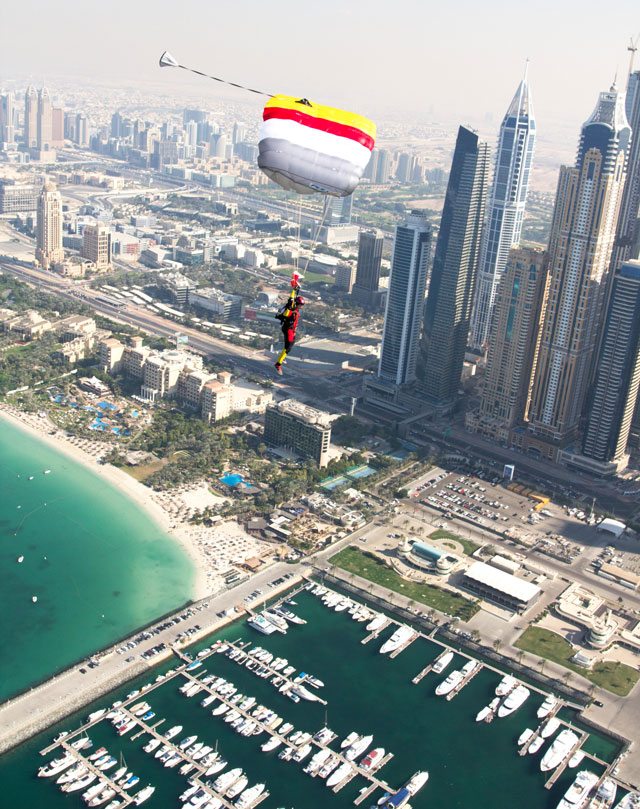 Touring Maui by helicopter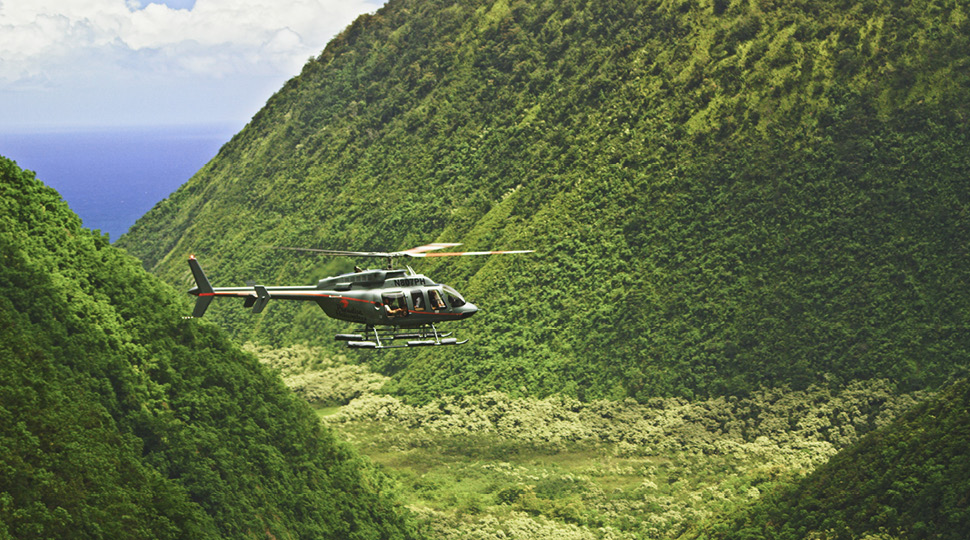 Admire the island's green peaks, plunging waterfalls and grand dormant volcano during a private helicopter tour with Four Seasons Resort Maui at Wailea. Touch down at ONO Organic Farms for a private tour and exotic fruit tasting led by the farm's long-time owners. Afterwards, set out to explore the famed town of Hana before returning to the Resort for a personalized multi-course dinner featuring your favourite fruits from the ONO farm.
Soaring to natural wonders around Las Vegas
Trade bright city lights for a sprawling desert landscape during an experience available exclusively to guests of Four Seasons Hotel Las Vegas. A private helicopter carries you to the Valley of Fire, Nevada's oldest and largest state park, where you'll see rare petroglyphs and sandstone rock formations. Next you'll venture to the West Rim of the Grand Canyon, following the bend of the Colorado River, and touch down for a private lunch beside one of the world's seven wonders.
Seaplane surfing in the Maldives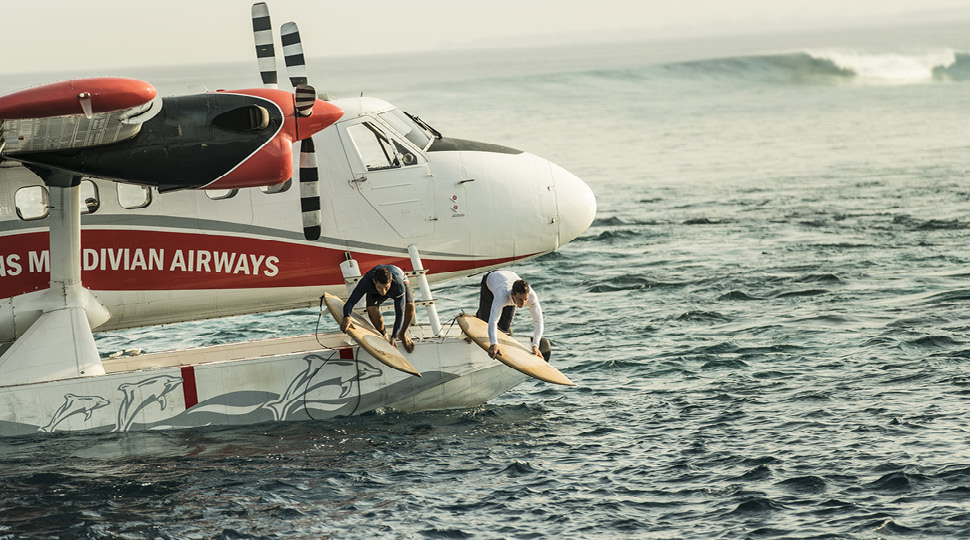 Experience the Indian Ocean from sea and sky during a seaplane surfing excursion with Four Season Resort Maldives at Kuda Huraa. You and your surfing guide will board a seaplane and cruise the Maldivian atolls searching for prime waves. When the timing is right, you'll touch down, dive into crystal blue waters and surf to your heart's content.
Flying Over a Glacier in Whistler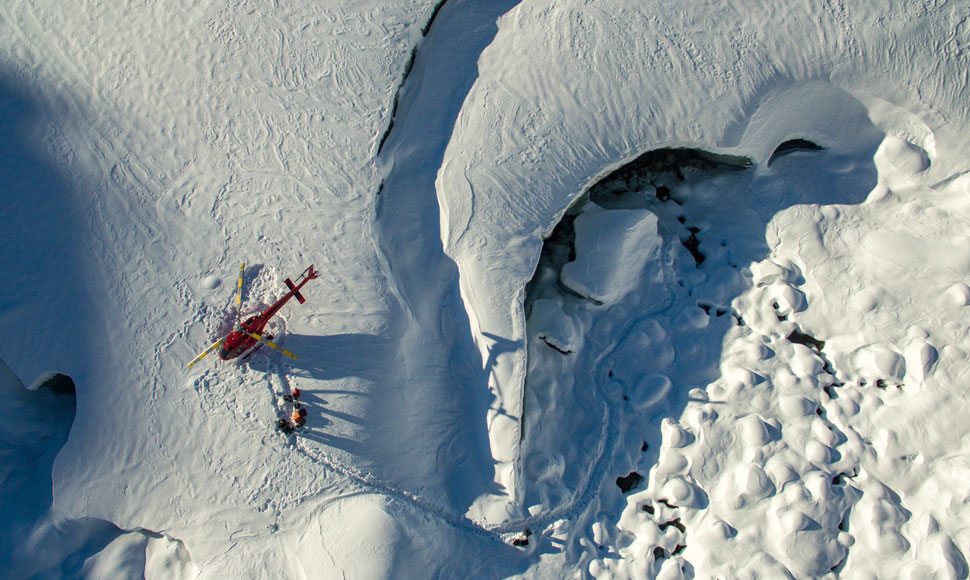 YOUR JOURNEY BEGINS HERE
Choose the site of your next adventure and awe-inspiring view.