There's no bonding experience for couples quite like travelling the world and discovering the unfamiliar together.
Maybe you're planning to celebrate a special occasion or simply want to spend quality time away from home. Where to go? One-of-a-kind romantic getaways can't be had just anywhere. Consider an evening of stargazing in Jackson Hole, or a look at Lisbon from the seat of a vintage motorcycle. Here are eight dreamy destinations offering epic escapes.

Soak in Splendour in the Seychelles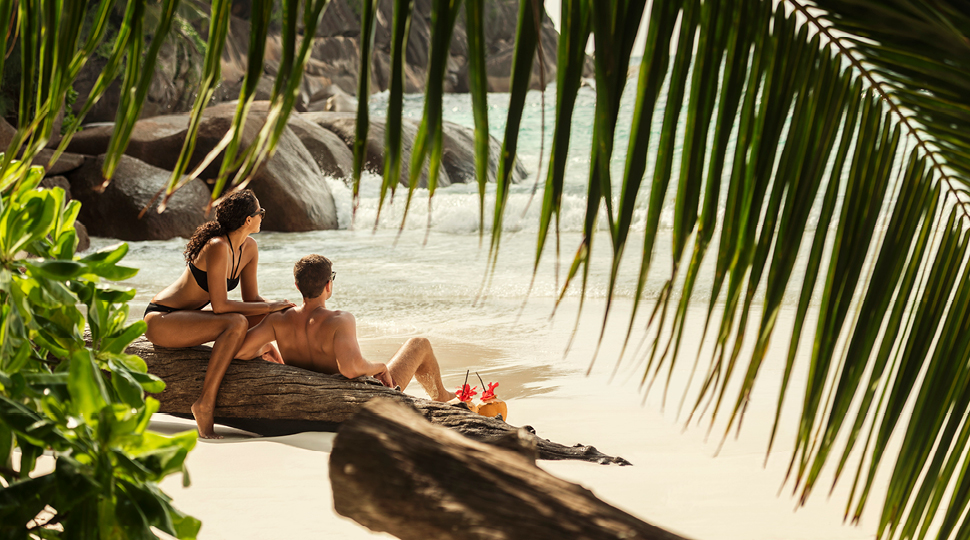 Heat things up in your jungle-side villa at Four Seasons Resort Seychelles by climbing into a deep-soaking tub overlooking a wrap-around infinity pool and Petite Anse bay – a haven for romantics, marked by picturesque sunsets and powdery sand. Say the word and the Resort's Bath Butler will prepare your bath, where you can soak in eucalyptus-scented and ylang ylang–infused water as you sip Champagne and feed one another fresh strawberries. "This is truly an unparalleled setting for couples to enjoy indulgent relaxation together," says Jean Malubdos, Assistant Spa Manager, "and they may choose from a menu of bath rituals to suit their mood."

Swim Under the Stars in Maui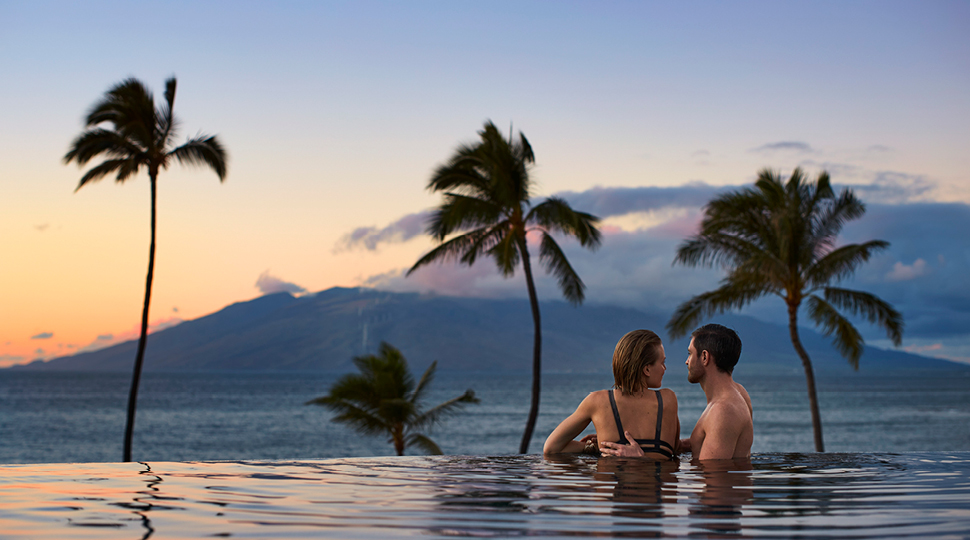 Guests at Four Seasons Resort Maui at Wailea don't have to go far to find romance. With the Resort's Serenity Pool After Hours package, reserve the adults-only pool to swim under the stars and enjoy a private dinner together. From dusk until dawn, the entire 2,650-square-foot (246-square-metre) pool is all yours, as well as the six luxury cabanas outfitted with flat-screen HD TVs.
Another sweet exploit at the Resort appeals to food-focused duos: In the Taste of Island Life experience, couples will ride a helicopter to ONO Organic Farms for a private tour and exotic fruit tasting alongside the farm's long-time owners. Afterwards, swim in nearby waterfalls and explore black sand beaches before heading back for a delicious finale: a multi-course dinner, made from favourite fruits from the ONO farms. "One of the best ways to connect is by experiencing new things together," says Chef Concierge Sam Wilhelm. "A Taste of Island Life is perfect for couples who love food and adventure. And because this particular experience is set in Hana, where I grew up, it has a special place in my heart. I love sharing this magical town with couples looking for a once-in-a-lifetime culinary adventure."

Capture Instagrammable Photos in Lisbon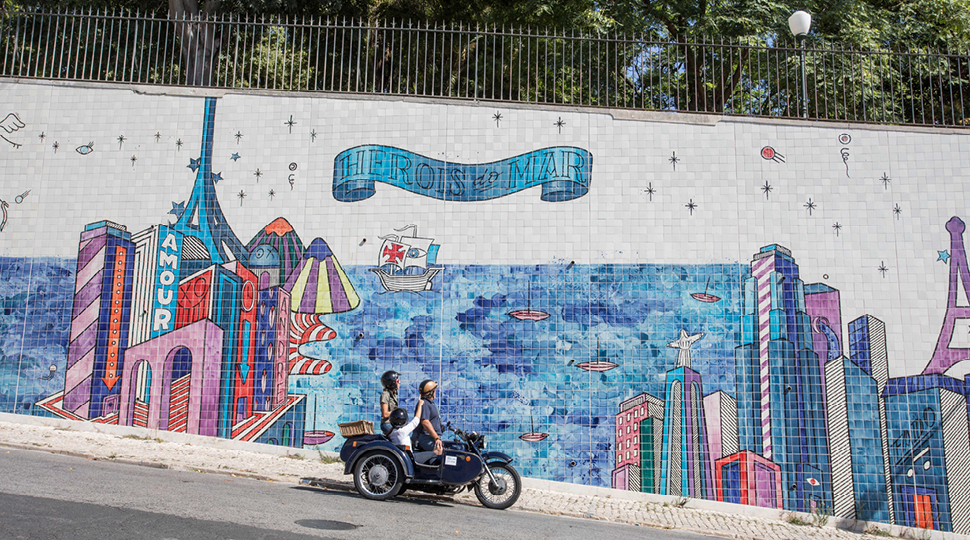 Guests at Four Seasons Hotel Ritz Lisbon can capture the European charm of Portugal's capital city during a private four-hour photography tour aboard a vintage motorcycle. Take a seat in the sidecar or directly behind your expert driver, and a professional photographer will lead you through winding cobblestone streets to the city's top sites.
"The Pombaline-style architecture, the terra cotta rooftops and azulejo façades, the glorious Tagus river and the 25th of April suspension bridge are some of Lisbon's most appealing features," says Head Concierge Luis Miguel. His advice: Book the tour for early morning to make use of Lisbon's prettiest light. At any time of day, though, "It's the most authentic way to discover the city's many fascinating twists and turns, hotspots and history."

Have a Celestial Picnic in Scottsdale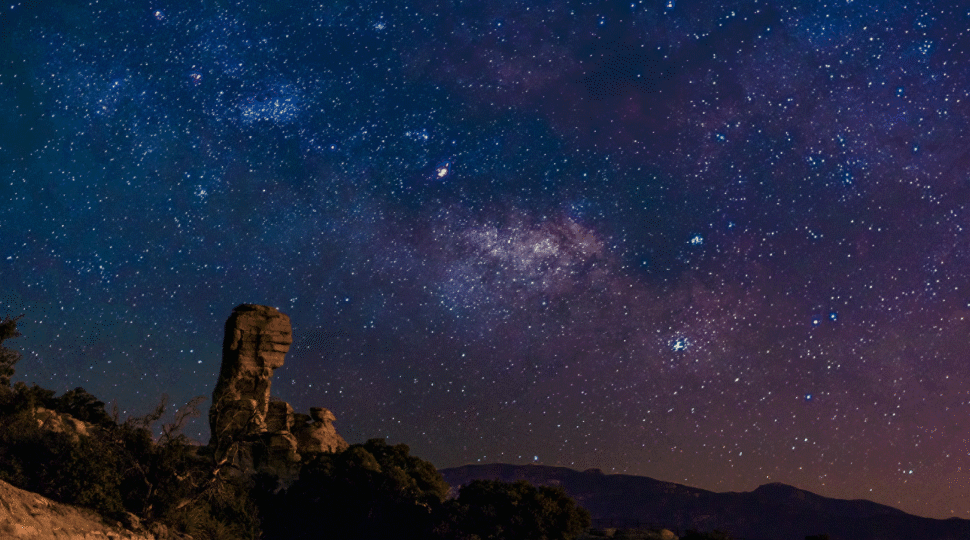 There are few more charming sights for couples than starry skies. At Four Seasons Resort Scottsdale at Troon North, you can ask the Resort's professional astronomer to join you – or simply borrow a telescope – to take in an unbelievable view of the Sonoran Desert skies during your own night-time picnic. "Set apart from the city lights in the desert foothills, this is an ideal spot to sip a cocktail and view a spectacular sunset, and then watch as twinkling stars begin to blanket the sky," says Resort Concierge Susy Alpert. "It's magical."

Yacht Together in Bora Bora
Honeymooners and long-married couples alike are flocking to the overwater bungalow suites with plunge pools at Four Seasons Resort Bora Bora – but we'll wager they won't spend all their time in their rooms. Among the myriad special experiences for two offered at the Resort: chartering its Andreyale yachts for sailing the surrounding turquoise lagoons in view of Mount Otemanu. "One of the most memorable and romantic experiences couples can share in Bora Bora is a private sunset cruise," says Etienne Baldeschi, Chef Concierge. "Your captain will anchor for the island's ideal sunset viewing, and your bespoke menu is served."Think Champagne and canapés – such as Tahitian Poisson Cru and Moorea shrimp with crispy gyoza. "We can also arrange for a musician, and a photographer or videographer to capture the magic of this special excursion." As you sail, keep an eye out for spotted eagle rays, sea turtles and blacktip reef sharks in the glass-clear waters below.

Savour the Sunset in Bali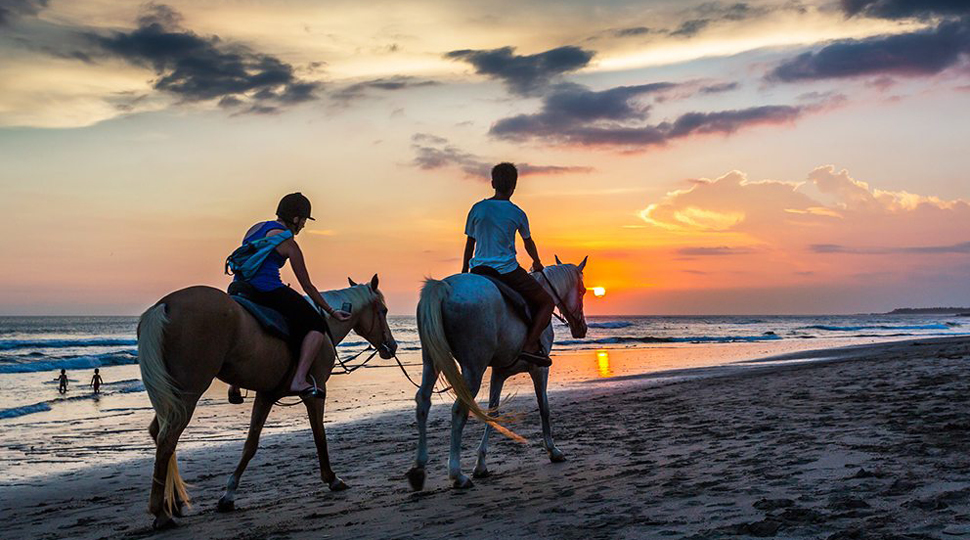 Few things are more romantic than a tropical sunset – except, perhaps, a tropical sunset cruise for two. Set sail from Four Seasons Resort Bali at Jimbaran Bay and enjoy the view as you sip Champagne and nibble on canapés. Afterwards, return to shore for an intimate four-course dinner in a gazebo overlooking the ocean or unwind in The Longevity Garden in the Resort's new Healing Village Spa – this private, open-air treatment room is a serene space where couples can pamper each other with body wraps, infrared sun lounges, and steam and sauna rooms.

Stargaze Mountainside in Jackson Hole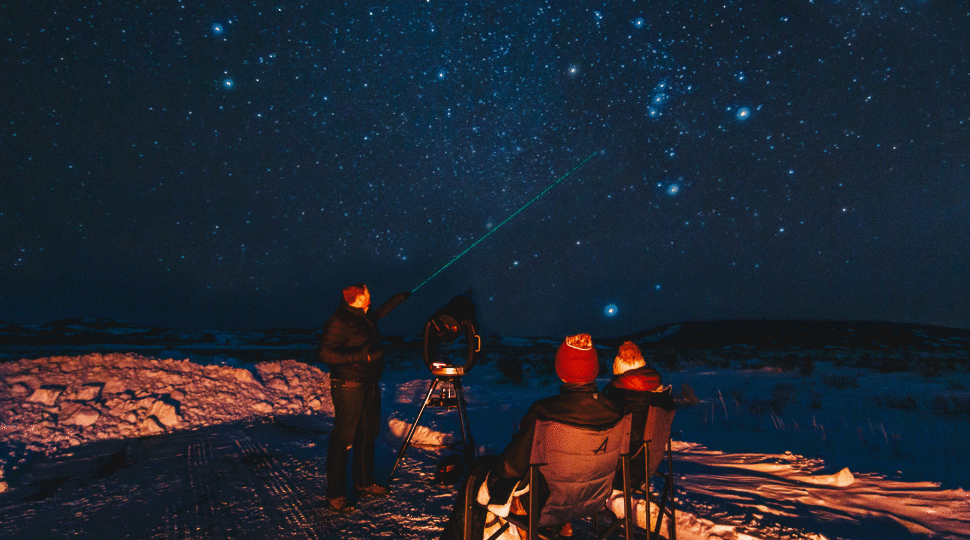 "There is something magical about travelling to Jackson Hole. The proximity to the mountains and access to wildlife and the vast open skies creates an intimate connection to one's surroundings," says Hope Maloney, Chef Concierge. Activities with romantic potential abound at  Four Seasons Resort Jackson Hole, including elk-drawn sleigh rides in the National Elk Refuge, a pause for sipping bubbly in the Resort's Champagne bar and guided snowshoe tours of Grand Teton National Park. "But what could be better than enjoying a night of stargazing, huddled under the warmth of blankets, sipping hot cocoa and viewing other galaxies, nebulas and beyond?" Answer: All that with the addition of a discreet astronomer, who will point out the most impressive constellations as you cuddle.

Escape to Lake Como in Milan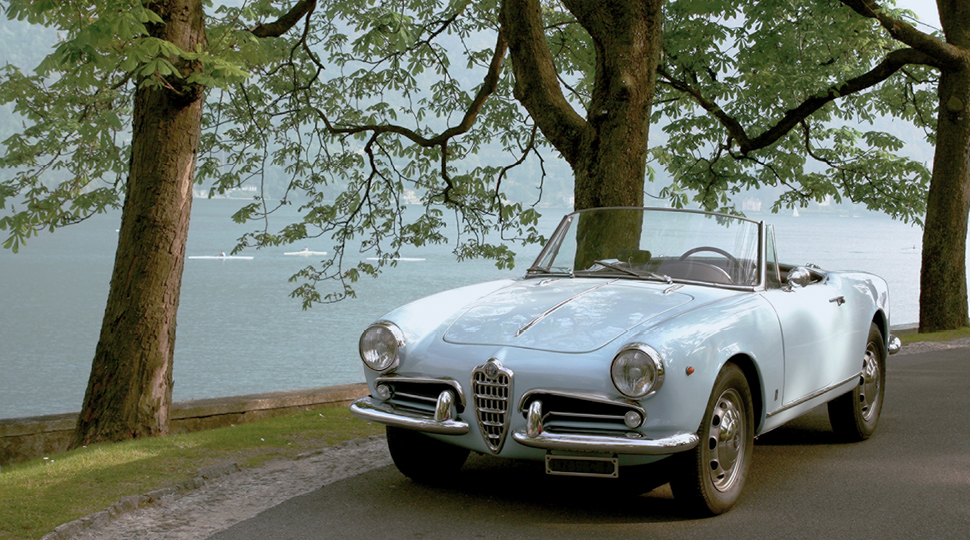 Travel back in time, and in style, behind the driver's seat of a vintage Italian roadster as you set out from Four Seasons Hotel Milan. Channel Cary Grant in To Catch a Thief as you drive around scenic Lake Como in a vintage 1960s convertible, spotting lakeside villas, ancient villages and cinematic landscapes from the classic car. Bonus: You can pull over at your leisure to take in the view – and perhaps the view is of your happy, relaxed partner.
Your Journey Begins Here
Select a destination and start exploring.