In a world increasingly filled with automated everything, what truly connects us isn't technology – it's a sense of belonging. To us, that's true luxury, and it's also what sets Four Seasons apart: making you feel welcome with authentic interactions and an abundance of heartfelt generosity. These moments shared by staff and guests are genuine and intentional, and since they're tailored to individual tastes, they're also the best-remembered souvenirs.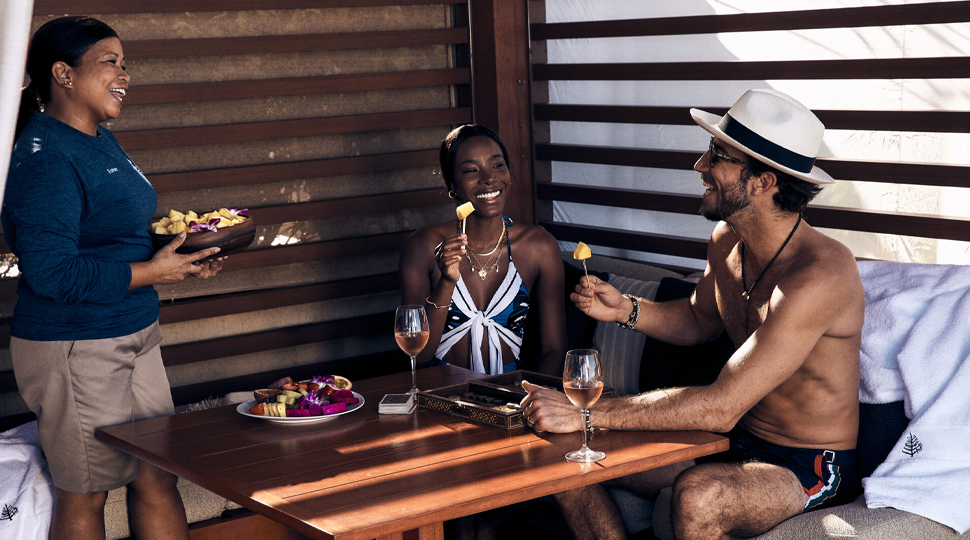 Where exceptional is the rule
Extraordinary isn't just about what you do; it's how you do it. And at Four Seasons, the extraordinary always begins with heart. That extends to the one-of-a-kind experiences that are designed to connect you with the most captivating people and places around the globe.
There may be no better place to stargaze than the dark, starry skies along the tip of the Saint-Jean-Cap-Ferrat peninsula in the French Riviera, and the Grand-Hôtel du-Cap-Ferrat, A Four Seasons Hotel makes this already magical experience even more extraordinary. Its Conversation With the Stars, customizable for either a couple or a family, brings the sparkling night sky closer with a night of stargazing and Michelin-star dining served under – you guessed it – the stars. You'll join famed planetary scientist and astrophysicist Dr Patrick Michel, best known for his study of asteroids, for a talk about the stars and planets. Afterwards, you'll be served an out-of-this-world dinner prepared by Executive Chef Yoric Tièche of Michelin-starred Le Cap. Seasonally and locally sourced and inspired, the menu may include dishes such as Mediterranean red mullet fillet with marinated squid and tomatoes with flavours of aioli; and chocolate soufflé, served cannoli-style, with vanilla olive oil.
Count the stars in Cap-Ferrat
Getting into the ring in Koh Samui
For challenging cultural immersion, Four Seasons Resort Koh Samui invites you to step into the on-site Thai boxing ring with one of the country's top pros to learn some of the key moves of a centuries-old martial arts form. Muay Thai kick-boxing is known as the "Art of Eight Limbs" for its physically demanding, full-body approach – which is why the second part of the Resort's Muay Thai Adventure takes place at the Spa. The Muay Thai Recovery treatment soothes sore muscles with an herbal steam and cool-water leg message, followed by a full-body massage with black pepper, clove and essential oils. When you're well rested, you'll head to nearby Chaweng Boxing Stadium, where you'll join your instructor to watch a professional Muay Thai match from the VIP section.
Learn Muay Thai in Koh Samui
Spontaneous and surprising
Sometimes the most extraordinary experiences aren't originally part of the plan; rather, they're arranged specifically for a guest when a staff member has paid close attention to their comments and interests. It's all part of the Four Seasons heartfelt approach to making everyone feel at home.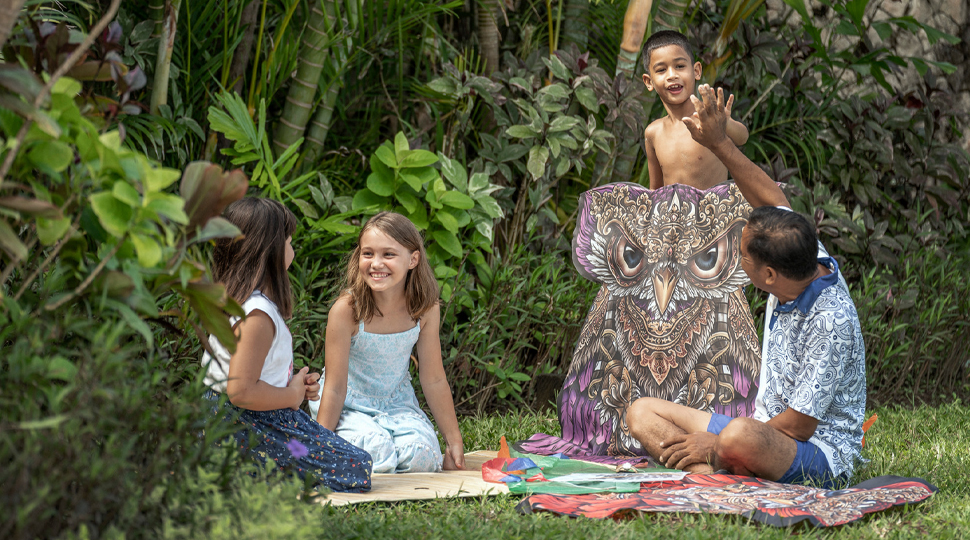 When a guest relations officer at Four Seasons Resort Bali at Jimbaran Bay learned of three young guests' fascination with butterflies, she knew exactly what to do – hold a butterfly hunt. She hand-folded more than 50 butterflies out of various colours of origami paper and scattered them around Sundara, the Resort's seafood barbecue restaurant. The sisters – ages 3, 4 and 6 – were given baskets, butterfly-catching wings, wands and headbands, and then sent off on their hunt. Afterwards, everyone was all smiles. By paying attention to what the girls were interested in and bringing it to life in a creative way, the guest relations officer made a real connection with the whole family – and gave them a gift to remember for years to come.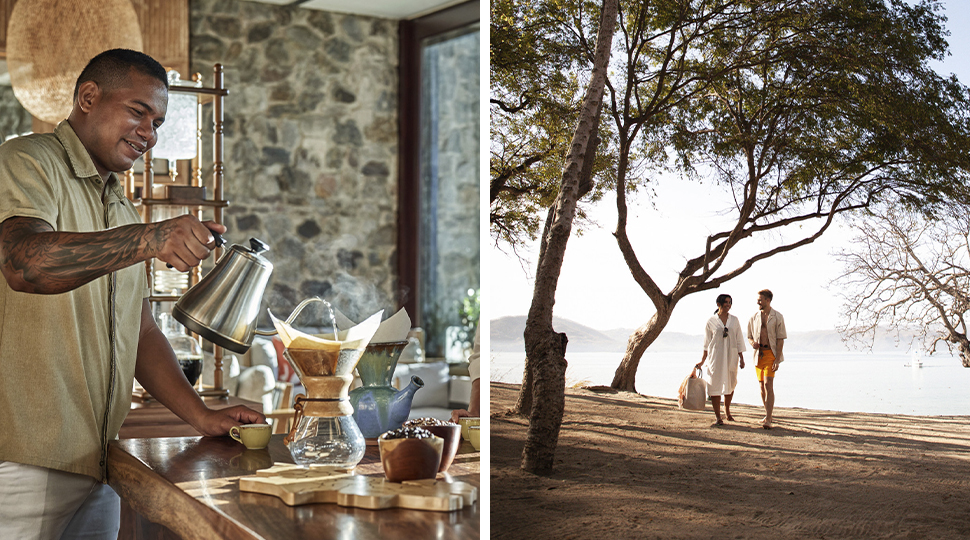 Luis Medeiros, Concierge at Four Seasons Resort Costa Rica at Peninsula Papagayo, is known for his warm and welcoming personality as well as being a keen listener. So when a VIP guest mentioned in passing that she'd once lived in Costa Rica on a coffee farm as an exchange student in the 1980s, he decided to find her host family as a surprise. Luckily, the Monteverde region is quite small, and it didn't take much digging for Medeiros to connect the dots – and the people.
He shared the news with the guest, and then arranged the three-hour drive for the emotional reunion. She was thrilled that he had taken the initiative.
"Actively listening to our guests is the most important interaction we can have," says Medeiros. "I like to read between the lines to truly understand the meaning of the messages that they are trying to convey."
YOUR JOURNEY BEGINS HERE
Experience the extraordinary with us.