There's nothing like celebrating holidays around the world. It's a way to reconnect with family and friends somewhere new and surprising, or to continue to make lifelong memories together in a place you've visited and grown to love. And with every detail being taken care of by Four Seasons, what better gift to yourself and your loved ones than a luxury villa?
Take your holiday to new heights by checking into a Four Seasons luxury villa. Each awe-inspiring villa is an inviting blend of unrivalled amenities and design that offers memorable experiences across the globe. From views of rare wildlife from your infinity pool in the Serengeti to private beachfronts in the Maldives, these villas bring the gift of travel to your front door.
Paradise for Two in Bora Bora and Mauritius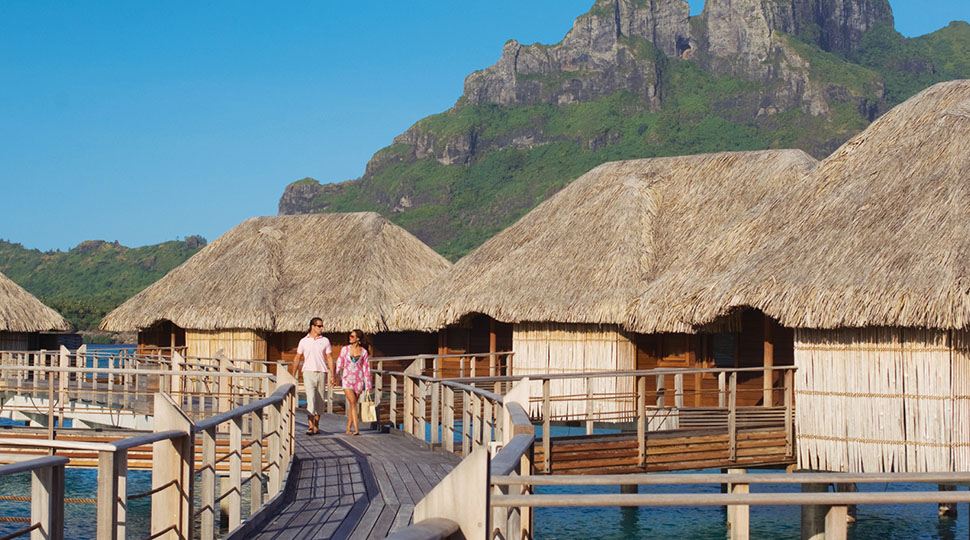 A stunning palette of blues and greens, Bora Bora is a lovers' paradise where turquoise waters kiss white sand beaches and tropical lagoons beckon. Admire all that this intoxicating destination has to offer from the One-Bedroom Deluxe Fenua Beachfront Villa at Four Seasons Resort Bora Bora. On a secluded beach featuring stunning views of Mount Otemanu, this spacious villa is the ideal place for couples looking to reconnect and recharge.
Find shade under towering coconut trees at your private pool. Or, after exploring the area on helicopter rides and exciting water excursions, retreat to a heavenly king-sized bed. Polynesian-inspired décor sets the scene for your island escape, and an oversized tub is the perfect place for a quiet hour—alone or together.
Bora Bora isn't the only island escape that makes a perfect trip for two. The renovated Sanctuary Pool Villas at Four Seasons Resort Mauritius at Anahita offer seclusion in a romantic setting.
Admire the lush private gardens and spread out in the roomy outdoor living and dining area, with enough space for four. Relax in your private, heated plunge pool, or read a book outdoors in the serene setting of your poolside daybed. From the beachfront Sanctuary Beach Pool Villa, take a stroll on the sand and look for tropical marine life. Watch the sun rise over the lagoon from the Sanctuary Ocean Pool Villa.
When it's time to venture out, enjoy easy access to the beach, the Resort's pools and its on-site activities, such as waterskiing, snorkelling and cycling.
Be Charmed by Marrakech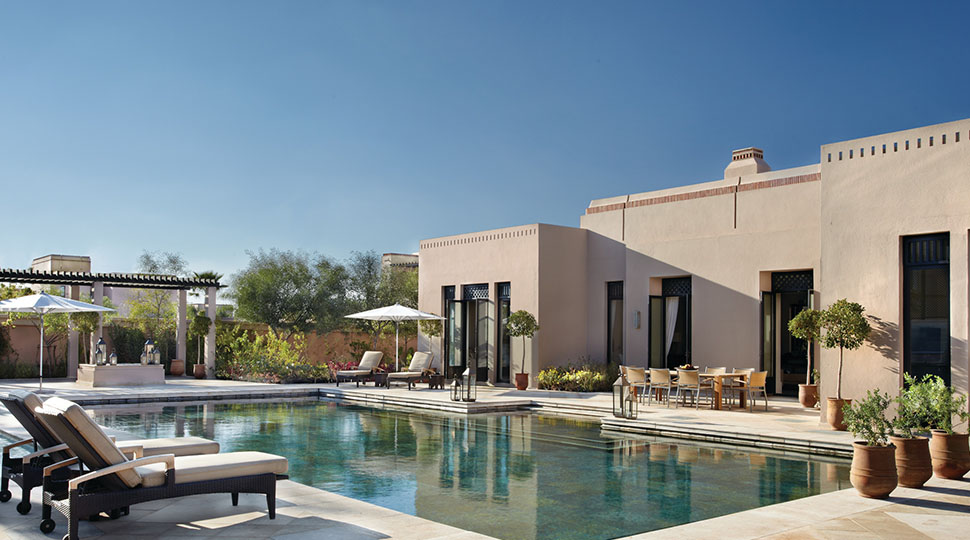 Boasting four bedrooms, four marble bathrooms, traditional handcrafted Moroccan furnishings, spacious living areas, a private garden and an expansive pool, the exquisite Royal Villa at Four Seasons Resort Marrakech is the solution to a cultural holiday with friends. On a private compound, the villa offers plenty of space and comfort to host and entertain close friends for a world-class Moroccan getaway. Venture from the elegant villa to the Resort's lush gardens to take in an unforgettable sunset over the Atlas Mountains.
Beyond the Resort, captivating Marrakech beckons with vibrant souks, centuries-old landmarks and authentic dining experiences. Witness snake charmers and acrobats in the Medina's bustling Jemaa el Fna city square before returning to the Royal Villa for a private poolside dinner party.
The Hole-in-one Villa in Punta Mita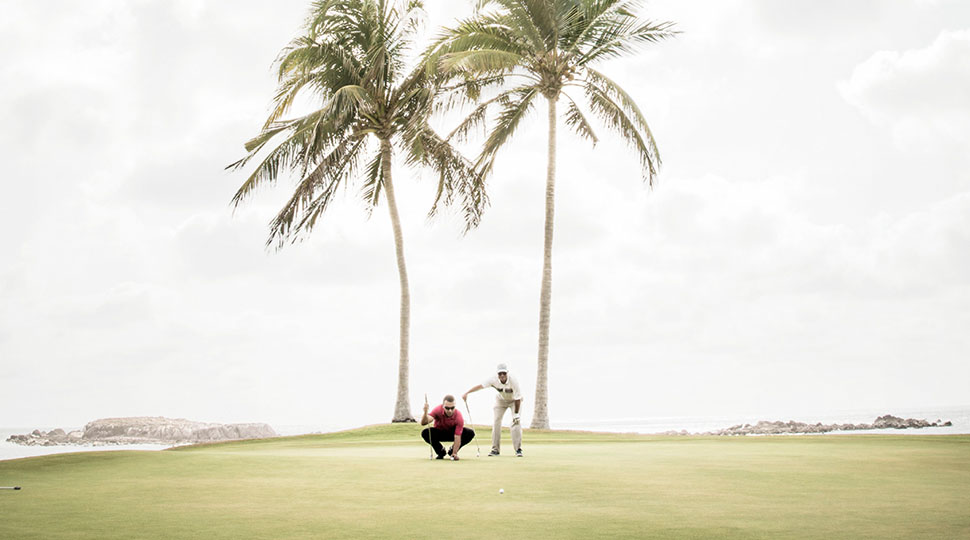 For many, golfing is a way of life. Fairways are second homes, and terms like birdie and bogey have a place in everyday conversation. Gather your fellow golf enthusiasts and embark on a trip for the love of the game to Four Seasons Resort Punta Mita.
Book your group stay in the Coral Beach Home, the hole-in-one of holiday villas. With access to the Resort's world-class courses, the villa, designed with Mexico's rich regional style in mind, provides all the comforts of home amid stunning views of the Riviera Nayarit.
After a gourmet breakfast at the villa, make your way to either of the Resort's two Jack Nicklaus–designed courses, where you can master challenging holes set against panoramic Pacific views. Tee off on the Bahia Golf Course, with its rolling fairways and greens, or sink a putt on the world's only natural island green on the 81-hectare (200-acre) Pacifico Golf Course. Afterwards, discuss swings and strokes while relaxing on the villa's private beach or soak sore muscles in its an ocean-facing freeform pool.
Detox and Recharge (Yourself) in Hangzhou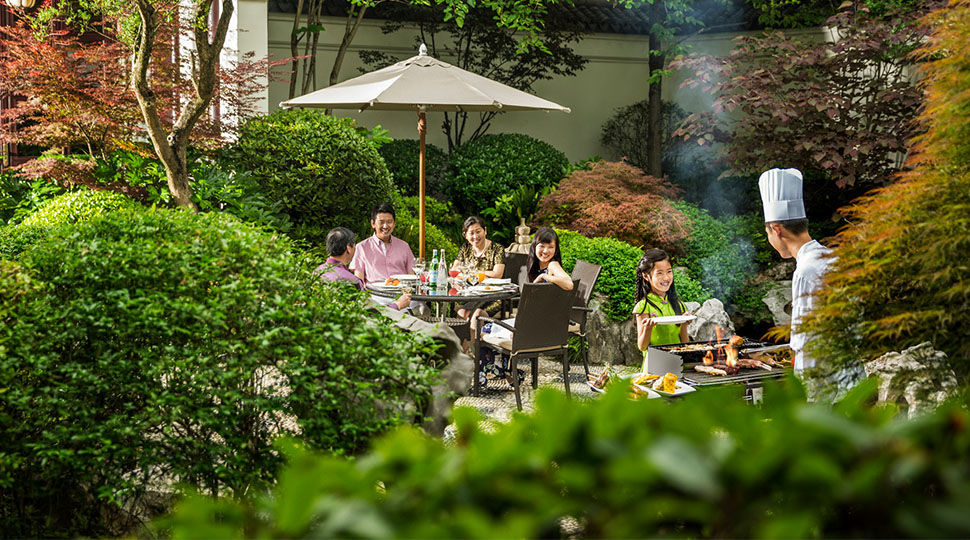 In need of a digital detox from overflowing inboxes and endless video calls? Travel to the calming shores of West Lake in Hangzhou, China, where you can recharge yourself rather than your devices for a change. Lined with ancient temples and pagodas, serene forests and seasonal blooms, the lake is an inspiring blend of natural beauty and Chinese culture – the perfect place to forget any digital woes.
The best place to enjoy Hangzhou's most enchanting attraction is from the magnificent Presidential Villa at Four Seasons Hotel Hangzhou at West Lake. This exclusive hideaway is ideal for those needing a secluded retreat from the buzzing working world, whether it's a large family or a group of friends or colleagues. A private main entrance leads to the three-floor, Jiangnan-style villa, where three spacious bedrooms, modern comforts and landscaped gardens create the landscape for a worry-free holiday.
Sip on drinks from the villa's elegant private bar, then settle in for a movie in the massive theatre room. If cycling West Lake isn't appealing, get active at the villa's personal gym or swim laps in the indoor swimming pool. After whichever activity you choose, spend a quiet hour in the sauna or venture to the Hotel Spa for a signature treatment inspired by Chinese tradition.
Connect with Nature in the Serengeti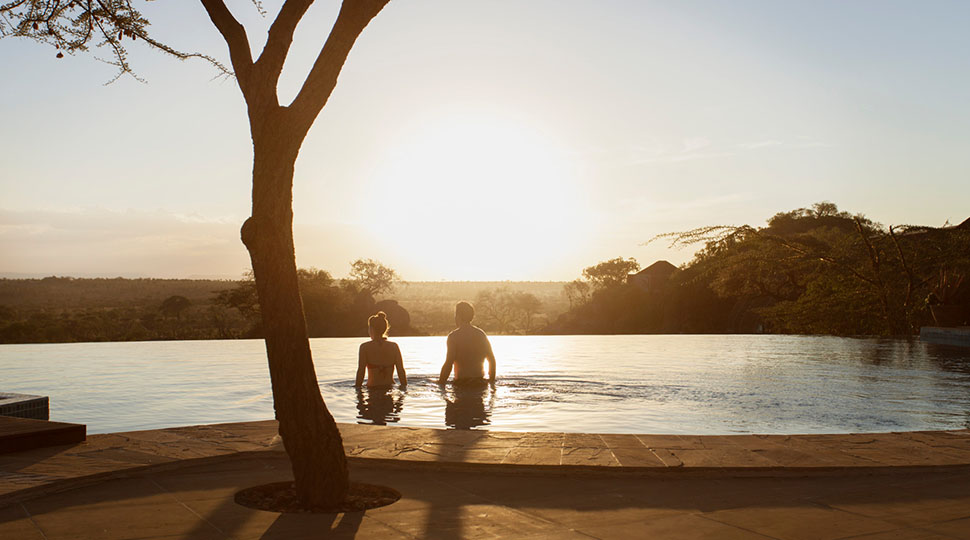 Families or friends with an insatiable desire for adventure should set out on a Tanzanian getaway to Four Seasons Safari Lodge Serengeti. Here, embark on one of the Lodge's air- or land-based safari experiences and witness the myriad animals at home in sprawling Serengeti National Park.
After an exhilarating day in the bush, come home to the grand Presidential Villa and reminisce on the sightings of the day from the villa's private infinity-edge pool; views of a standalone watering hole mean you're likely to spot more animals as they come to quench their thirst.
With three bedrooms, a full kitchen and a private gym, the authentic, thatched-roof villa provides ample space for large families or groups of friends to sprawl out and admire the rolling savannah. An exciting home base for a once-in-a-lifetime experience, the villa also features around-the-clock butler service, ensuring your travelling companions' needs are met.
Good Times for All in Koh Samui and the Maldives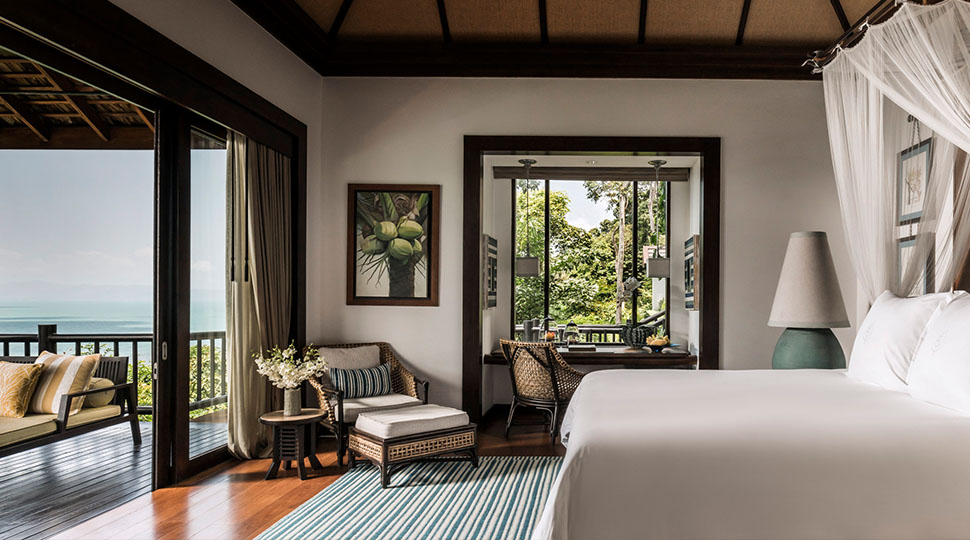 The most memorable vacations are spent with family and loved ones. For an escape with younger kids, head to the Family Pool Villa at Four Seasons Resort Koh Samui. Little ones will love splashing around in the private infinity pool, and separate sleeping areas for children ensure a peaceful stay for parents in this Thai paradise.
Explore the Resort's beach together for a sun-filled afternoon, or try one of the Resort's family-friendly activities, which include cooking classes and beach sports and games. Kid-friendly spa treatments or the exciting Muay Thai for Kids programme will entertain little ones as you enjoy some adult fun: Take a private cruise to explore the Gulf of Thailand or enjoy a romantic picnic for two on a secluded beach.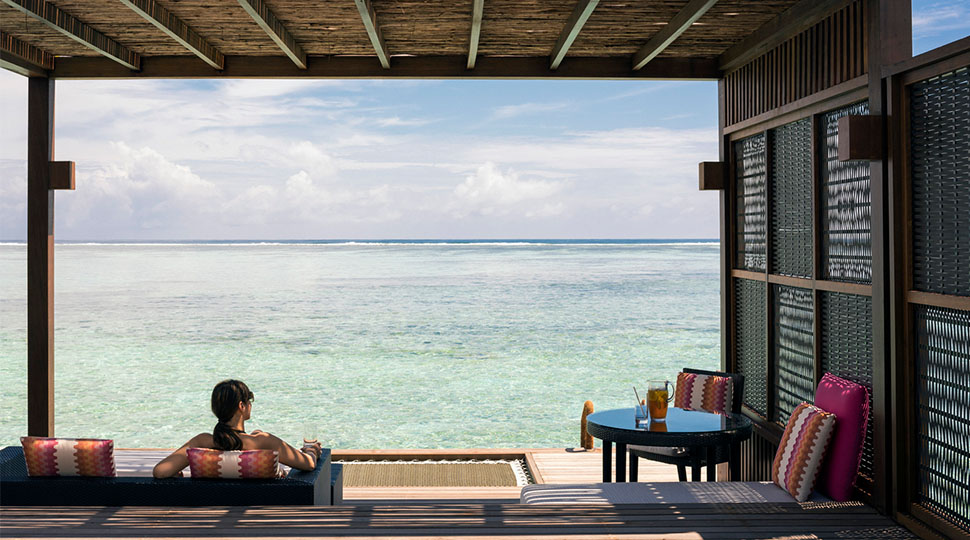 If you're travelling with older children, consider a teenager-proof holiday to the Maldives. Stationed in the Two-Bedroom Oceanfront Bungalow with Pool at Four Seasons Resort Maldives at Landaa Giraavaru, you and your family are just steps from new discoveries sure to keep teens interested and engaged.
In addition to the bungalow's separated living areas, private pool and exclusive beachfront, older kids will also love the Resort's action-packed activities. After waking up to ocean views at the bungalow, come face to face with aquatic animals at the Marine Discovery Centre or free-dive with rare manta rays. At the Water Sports Centre, there's plenty of fun to be had windsurfing, snorkelling or kayaking, but it's the revolutionary X-Jetblades and Hydro foils that will get adrenaline pumping and hearts racing.
Take Time with Friends in Bali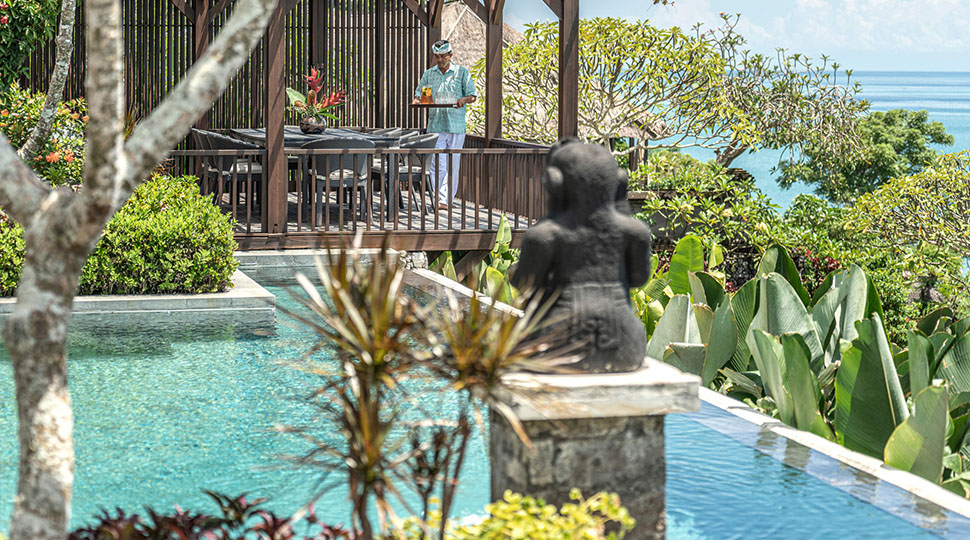 There's always time in your demanding schedule for a getaway with friends, and Indonesia's most beautiful island is an ideal destination for your next much-needed retreat. Replenish and relax with a stay at Four Seasons Resort Bali at Jimbaran Bay, home to a wealth of wellness offerings and the glamorous Two-Bedroom Royal Villa.
Step into your own island fantasy and enjoy lush gardens and an expansive pool just steps from the sea, as well as unmatched views of Jimbaran Bay from your sun terrace. Catch up over dinner made in your kitchen by a private chef, lounge around the villa's expansive open-air space and lose yourself in the allure of Bali.
Venture outside the villa for some morning fun with the Play Eat Love combination that starts with a tennis game on the Resort's world-class hard court followed by breakfast in the Spa Garden and a full body massage to cool down. For a more low-key activity, opt for the Nourish Your Spirit afternoon tea package that starts with a two-hour spa treatment before an exquisite three-tiered afternoon tea. Either way, you and your friends will end the day feeling detoxified and rejuvenated.
Trade the spa rooms for the sands of Jimbaran Bay during a night out at Sundara, Bali's most chic hangout, which boasts handcrafted cocktails, music and glowing fire pits.
Cozy Up in Megève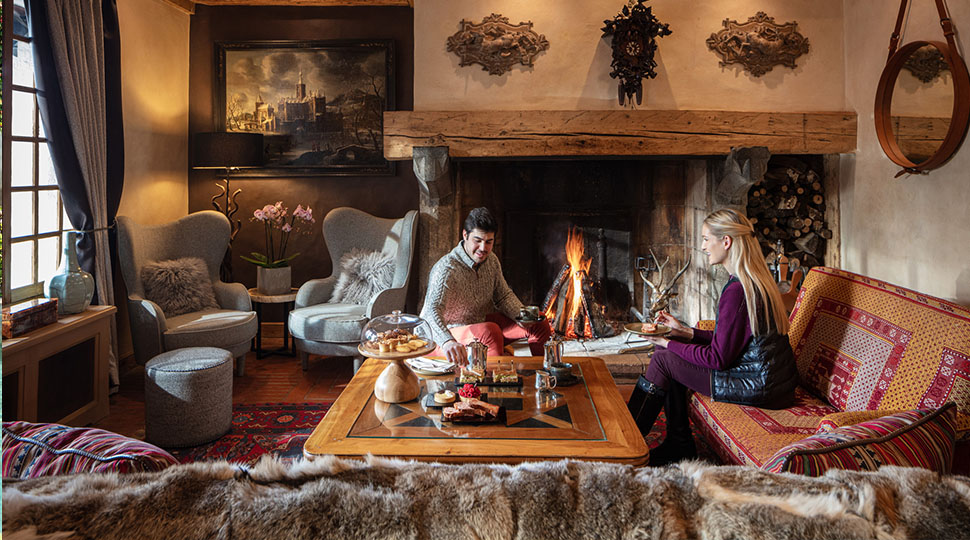 For those who want to capture the magic of winter while abroad, a traditional winter that is, complete with ski breaks on snow-capped mountains and carols and hot cocoa by a roaring fire, consider a European holiday excursion at Les Chalets du Mont d'Arbois Four Seasons Resort Megève.
Within walking distance of picturesque slopes, the Chalet Alice can be your exclusive home base for you and your entire extended family (up to 20 guests) during the festive season. A traditional wood lodge decorated with chic bohemian flair, the Chalet features a grand living area with a stone fireplace – perfect for après-ski celebrations with friends and family. For the cherry on top (of what's hopefully a decadent holiday dessert), spend quality time at the end of your day in a private spa with two full treatment rooms and a steam bath.
YOUR JOURNEY BEGINS HERE
Select a destination and start exploring