Deep within Africa's finest game reserve, our Safari Lodge welcomes you to a sanctuary of Four Seasons comfort. Get up close and intimate with lions, leopards and elephants – yet always feel safe and pampered.
May we help you plan your stay with us?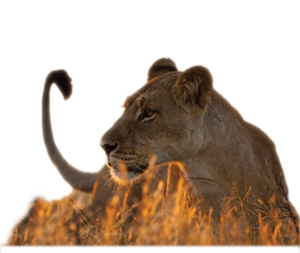 About
Four Seasons Safari Lodge Serengeti
Local Time:
•
Local Temperature:
33°C / 91°F
Central Serengeti, Serengeti National Park, P.O. Box 14321, Arusha, Tanzania
Tel.

+255 (0) 778 888 888
Experience thrilling Serengeti game drives and rare opportunities to connect with the local people and culture. Then return to the Safari Lodge, where our 77 secluded guest rooms, elegant spa and infinity pool promise a luxurious respite during your African adventures.
Learn More about our Accommodations

Room Rate
Best available rate. Our most flexible option.
All-inclusive adventures
Unique dining experiences
Infinity pool overlooking the Serengeti
Personalized excursions and guided activities
Fitness Centre & Spa
East Africa's world-famous wildlife sanctuary, the Serengeti National Park, holds the continent's largest concentration of plains animals, including lions, leopards, elephants, buffalo and rhinoceros. Breathtaking to witness, the annual migration features more than two million wildebeests and 250,000 zebras.
Read More