Warm sun, gentle breezes and a laid-back lifestyle: Your life is always a vacation when you live in a resort destination. Whether you're looking to escape the winter chill with beachside bliss in Anguilla or embrace year-round adventure with a home in Vail, make the most of your time at home – exceptional service and amenities are just a few of the benefits of owning a Four Seasons Private Residence. You'll live like a local in some of the world's most sought-after vacation destinations, enjoying the privacy, security and comfort that you expect from Four Seasons.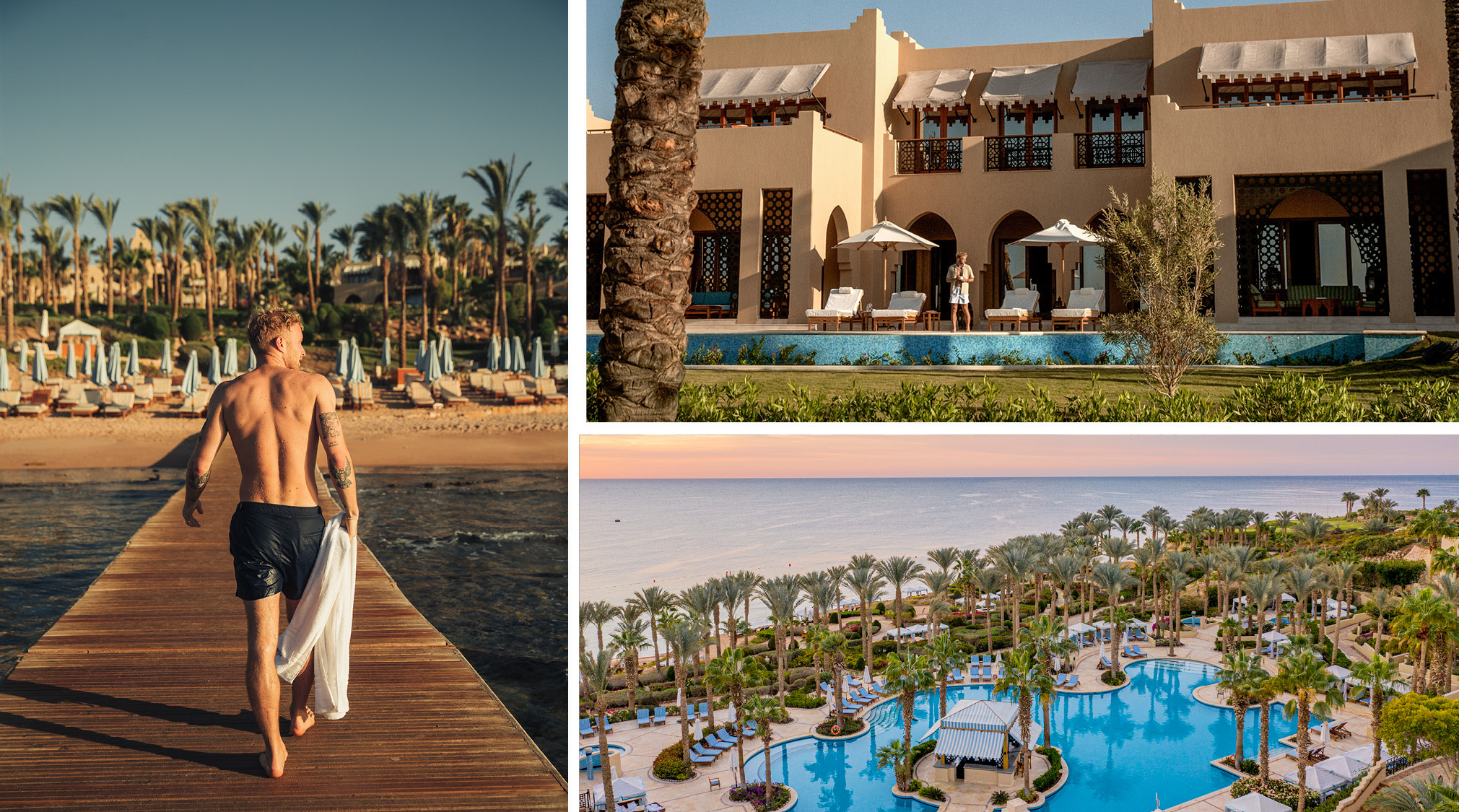 Your private oasis in Sharm El Sheikh
Discover a tropical hideaway on the shores of Egypt's Red Sea: Sharm El Sheikh, situated on the Sinai Peninsula, is known for its sandy beaches, clear waters and diverse marine life. Your home at the newly expanded Four Seasons Private Residences Sharm El Sheikh is the ideal sanctuary, offering space to recharge, refresh and reconnect with loved ones.
Bask in year-round sunshine on the golden-sand private beach or dive under the waves to explore an underwater world – your new locale is yours to explore by land or by sea. Hundreds of coral reef sites make the waters of Sharm El Sheikh one of the world's most breathtaking diving destinations – explorer and scuba-diving pioneer Jacques Cousteau once described the Straits of Tiran's coral garden as one of the most magnificent he'd ever seen. Not in the mood to take the plunge? Set off to explore the Sinai Desert on a family-friendly camel tour, browse the stalls and boutiques at the Old Sharm marketplace or the upscale Il Mercato, or gather with friends at a waterfront café on palm-lined Naama Bay. Your dedicated Concierge can arrange it all for you.
Whether you opt for an Arabesque-style Private Residence or one of the newly added chalets or bespoke villas, you'll enjoy endless ways to spend your time together: Raise a glass with friends and family at one of the Resort's world-class restaurants, plan an evening soirée in your residence's lush garden or celebrate with family over a dinner prepared by a Four Seasons chef in your fully equipped kitchen. Your home's privacy and comfort, plus seamless Four Seasons service, make it easy to focus on being present in the moment.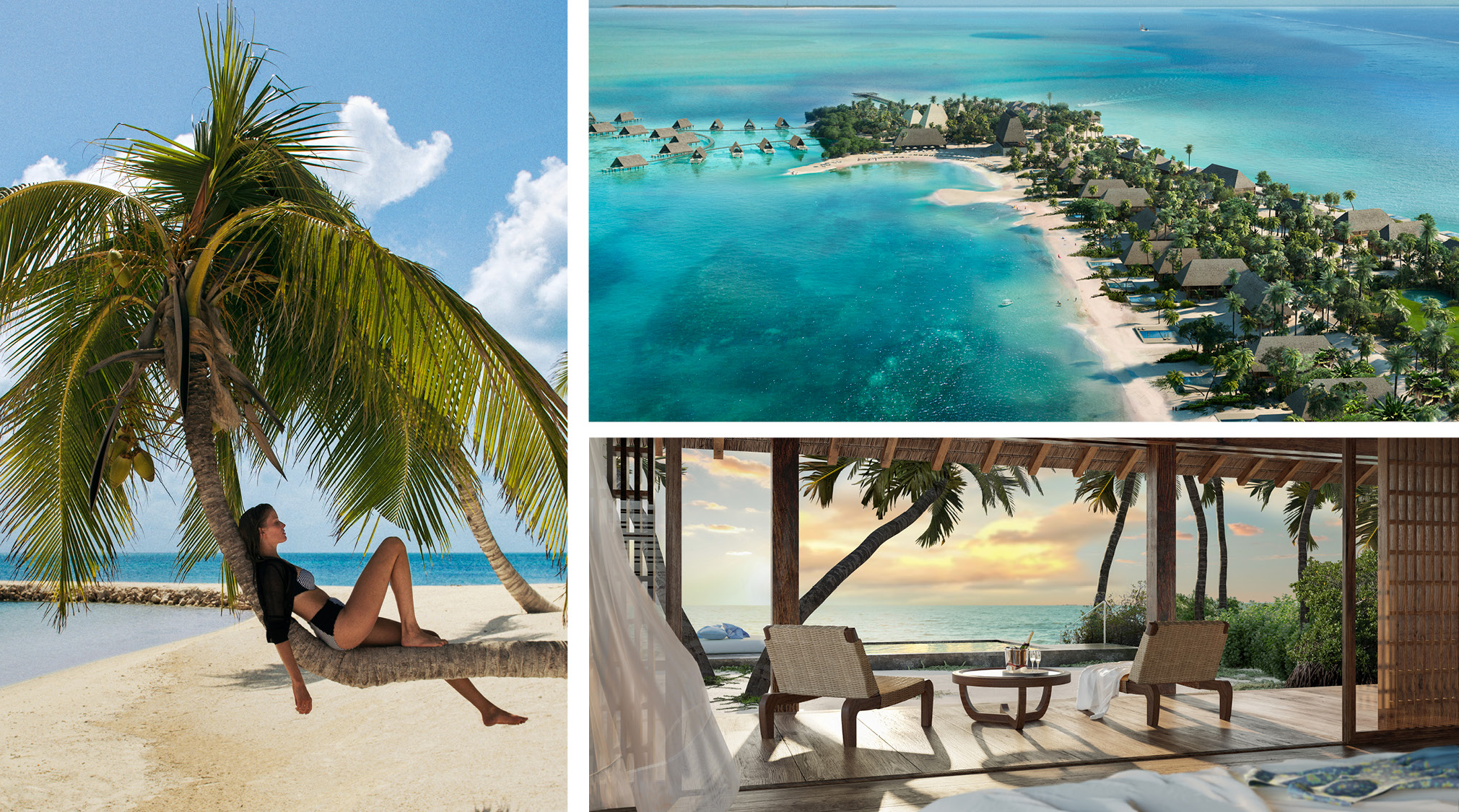 An island paradise in Belize
Between Guatemala and Mexico's Yucatán Peninsula lies your own secluded beachfront haven – a distinctive island community in the heart of Belize's largest marine sanctuary. Just an eight-minute flight or 30-minute boat ride from the mainland, Four Seasons Private Residences Caye Chapel, Belize offers easy access to the pristine, awe-inspiring natural beauty of the Belize coast, delivering equal parts adventure and barefoot bliss.
Tee off on the Greg Norman–designed White Shark Golf Course, where every hole presents water views, or set out with an expert from the Fabien Cousteau Nature and Conservation Center for an open-water excursion to the Great Blue Hole. Perched on the edge of the Belize Barrier Reef Reserve System – in the UNESCO World Heritage List and the largest barrier reef in the northern hemisphere – Caye Chapel is a diver's delight, offering a look at marine turtles, manatees and ancient stalactites. Explore it all with the assurance that conservation is front of mind: Four Seasons is dedicated to preserving the area's biodiversity with sustainable practices such as a native plants nursery; ecologically inspired architecture; and a residency program to bring ecologists, marine scientists and environmentalists to the region.
Also front and centre: A focus on your effortless ownership experience, including a dedicated team available around the clock via Four Seasons Chat to take care of everything from housekeeping, maintenance, and financial and lifestyle services to arranging early-morning yoga retreats at Sunrise Sanctuary and reservations at the Resort's elevated dining outlets. You're free to find inspiration in the pace of Belize and embrace the island's laid-back lifestyle.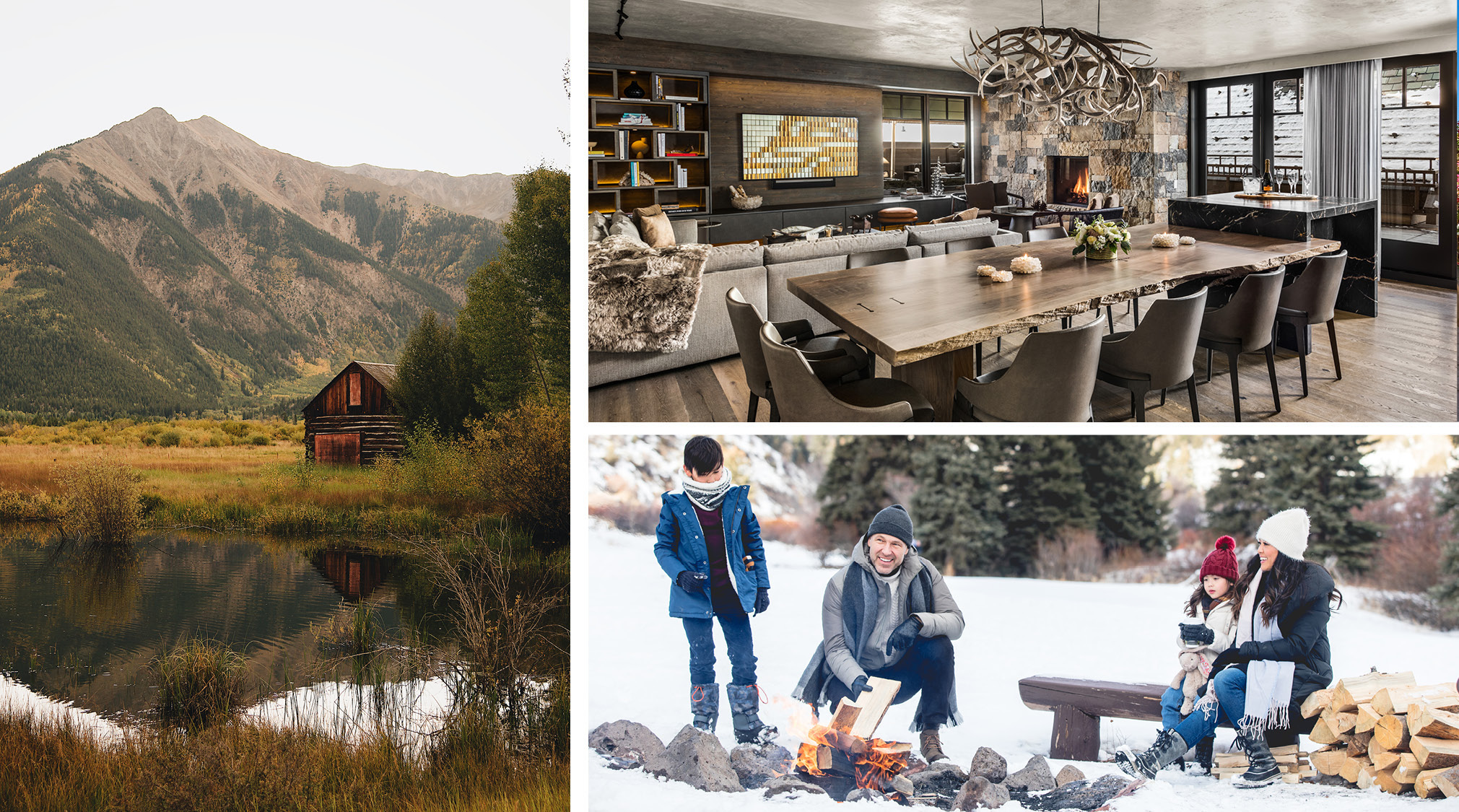 Adventure for all seasons in Vail
Discover the thrill of life in Vail: majestic mountains, beautiful lakes and rivers, lively shopping and dining. At Four Seasons Private Residences Vail, you're perfectly positioned to enjoy this history-rich village year round, with easy access to sought-after ski slopes, hiking and biking trails, and art galleries.
Known as one of the world's top ski destinations, Vail Mountain offers 195 runs for skiers and snowboarders to explore, while the famed Back Bowls hold even more opportunities for deep powder. The Four Seasons Ski Concierge building – conveniently located near Gondola One – is your home base for mountain adventures, with team members on hand to provide ski equipment and trail advice or to arrange a guided snowshoe hike in the back country. Outdoor offerings are equally appealing in the warmer months: Take your mountain bike up via the gondola for breathtaking views of the Gore Range as you pedal downhill through aspen groves or paddle your way through heart-pounding whitewater rapids. Looking for calmer waters? Try a float trip that ends with a tasting session a local vineyard.
After a day spent exploring, gather with friends around a roaring fire in your private living room or host a family dinner in your open-concept kitchen: Your Private Residence is designed for quality time together in any season. Your concierge team handles all the details – such as stocking your kitchen before you arrive, 24-hour laundry services, and storing and delivering packages if you're not home – ensuring you can make the most of each minute on the mountain.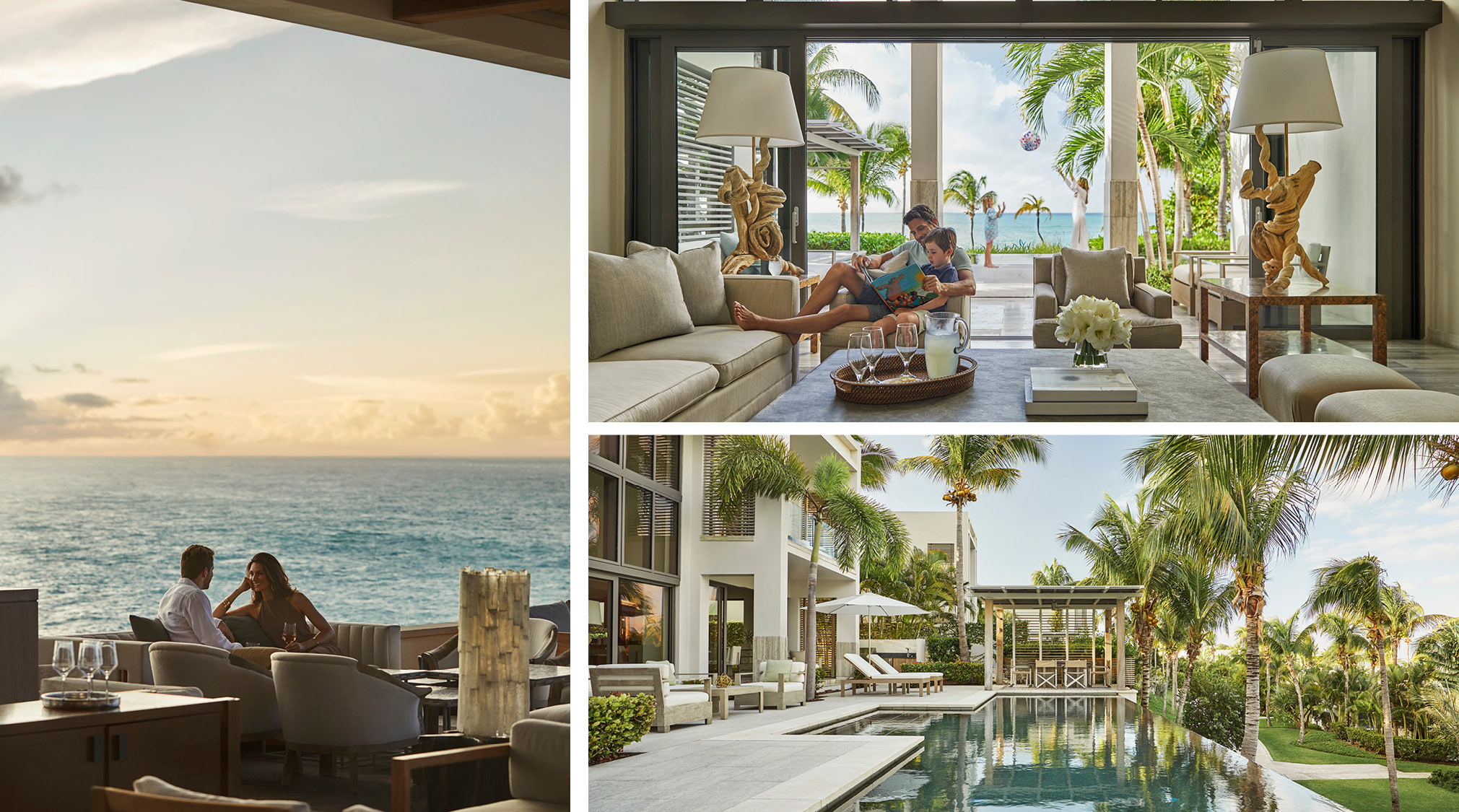 Barefoot luxury in Anguilla
Take relaxation to the next level at Four Seasons Private Residences Anguilla: Set out on a day trip to explore St Maarten or St Barts, discover the flavours that make Anguilla the culinary capital of the Caribbean, or simply breathe the salty sea air and let turquoise waters wash your worries away. Supported by your attentive Four Seasons team, your life at this secluded island sanctuary is effortless.
You'll enjoy peace of mind knowing that your concierge team is available around the clock, taking care of your residence whether you're home or away. Your team can also schedule dining reservations, arrange spa treatments, and plan excursions for you and your guests – all you have to do is ask.
Greet the morning with yoga on the beach or breakfast on your sweeping private terrace as you watch the sun rise over the bay: The day is yours to spend as you like. Head to the Sea Centre for beach supplies like umbrellas or snorkelling gear and spend the afternoon in the sand. Stroll along serene Barnes Bay Beach, stopping for a light lunch or refreshing frozen drink at Half Shell Beach Bar, or soak up the sun at the adults-only infinity-edge pool overlooking the bluff. Homeowners have full access to the amenities at Four Seasons Resort Anguilla, including the Sports Pavilion with its basketball court, a multilevel rock-climbing area and three tennis courts. You'll discover plenty of opportunities – join a game of dominoes, dance to the beat of SOCA music, cheer as boaters race across the water at one of the popular regattas – to embrace the island lifestyle.