Lisbon Through Four Seasons Eyes
A City Fit for a Kid
For a city so steeped in history, Lisbon is practically a playground for young ones. We've compiled a list of some of our favourite activities for children. For more information on these and other activities, please consult the Lisbon Through Four Seasons Eyes City Guide, our first-ever insider's guide to our beloved city, designed by the staff at Four Seasons Hotel Ritz Lisbon with you in mind. Use it to plan your trip in advance, and download the PDF to your iPad to bring along as a sightseeing reference.

We make travelling child's play.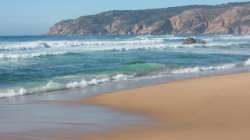 A DAY AT GUINCHO BEACH
Ideal for wind and board surfing, Lisbon's coastline is a paradise for sand and water worshippers, and Guincho Beach is perhaps the crown jewel. Also: James Bond was here.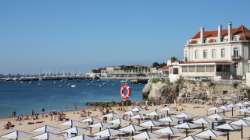 A DAY AT CASCAIS
The former residence of the Portuguese royal family, Cascais is a charming town with great restaurants and an active marina, and it's just minutes from Guincho Beach.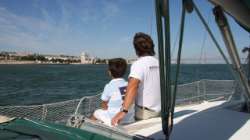 SAILING
Let the experienced crew teach you how to sail, or sit back and soak up the sights, sounds and sunshine of Lisbon's historic shoreline.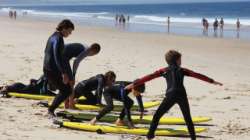 SURFING OR BODYBOARD CLINIC FOR KIDS
Portugal's Dream Coast offers near-perfect conditions for surfers of all abilities – and with our special clinic, you'll soon be taking to the waves like a pro!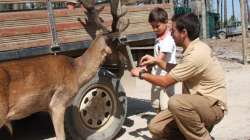 BACKSTAGE AT BADOCA SAFARI PARK
Step inside the gates of Badoca and you'll be forgiven for thinking you've entered the wilds of Africa. Opened in 1999, this 90-hectare (222-acre) nature reserve sits between the plains and the sea and is home to over 250 freely roaming animals, including giraffes, zebras, tigers and wildebeests.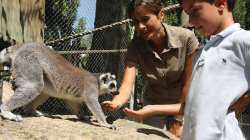 BACKSTAGE AT LISBON ZOO
Lisbon Zoo makes learning fun! This special day trip enables young animal lovers to get hands-on with the zoo's inhabitants, join backstage tours and work as little helpers to gain a fascinating insight into many rare and unusual species.