Lisbon is a dynamic riverside city that's rich in history, tradition and modernism – and we want you to experience it like a local. Who better to draw up a guide than our Hotel's in-the-know staff? Tailor your itinerary with their picks; then explore, retreat and repeat.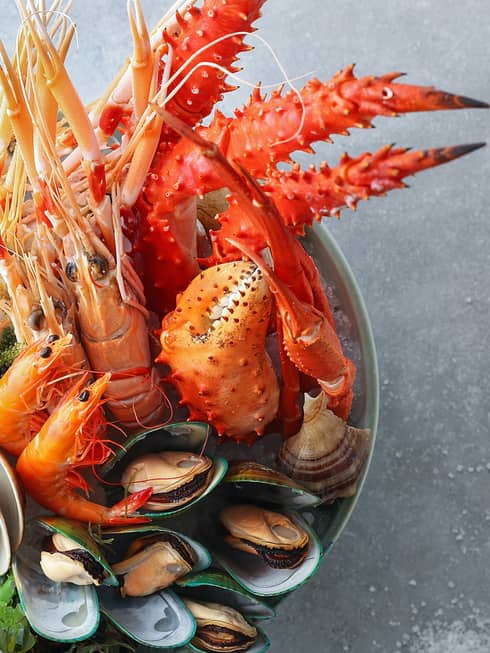 Where Our Concierge Dines on the Weekend
– Filipa Pinto, Concierge
"I like to go to Ramiro for the seafood and unique atmosphere. It's a casual, authentic shellfish restaurant that's revered as one of the country's best. On the busy bottom floor, you'll find aquariums and hand-painted Viúva Lamego tiles. The restaurant is popular, so contact our Concierge to get you in without a wait. To start, I recommend ordering the pata negra ham, then trying some specialties like the Atlantic percebes (barnacles), blue lobster and Portuguese stuffed crab."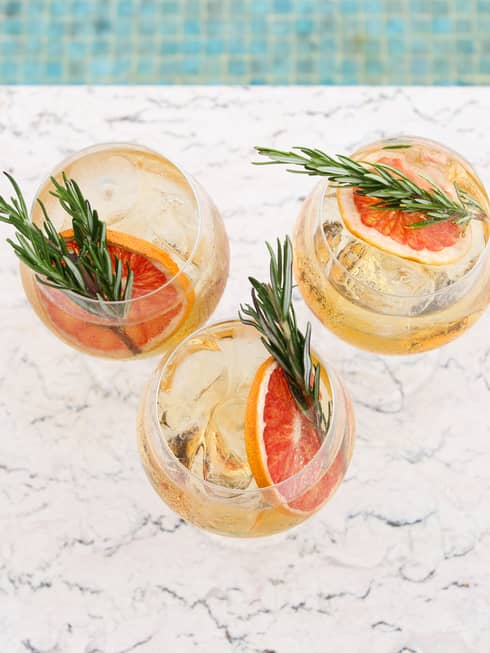 Our Bar Manager's Favourite Cocktail Spot
– Sandro Pimenta, Bar Manager
"Tucked behind the Cramo ruins, TOPO Chiado rooftop bar and restaurant has one of the best views of historic Lisbon – with the castle and the famous Elevador de Santa Justa, or 'elevator,' in the background. TOPO is known for premium cocktails, but be sure to taste their petiscos (Portuguese tapas). Feeling adventurous? Try a shot of Ginja D'Óbidos (a favourite national liqueur) or enjoy a glass of Vinho Verde (or 'green wine') or Amarguinha (an almond liqueur) with a lot of ice and a few drops of lemon. In the warmer months, TOPO holds outdoor movie nights that are quick to sell out. Go on a full moon night if you can."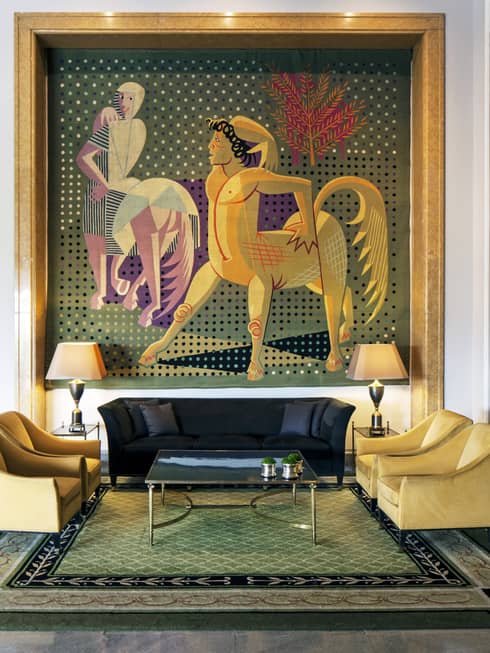 A Portuguese Art Collection from our Associate Sales Director
– Conceição Silva, Associate Director of Sales
"Our Hotel was built to impart a modern legacy on the city. Notable local artists were invited to contribute artwork to a collection that represents the Portuguese spirit and values. The eclectic sculptures, paintings and tapestries make the Hotel as veritable a museum as any found on the steep climbs outside the city. Gracing the lobby lounge, Almada Negreiros' Centaur trilogy of Portalegre tapestries (my favourite pieces) were inspired by the constellation Centaurs. Picasso's influence and the artist's appreciation of geometry are visible in all three pieces – in the centaurs' exhibitionist poses, provocative posture and embrace." Learn more about each piece by downloading our Art Collection Ritz Lisbon app on your iPhone or iPad.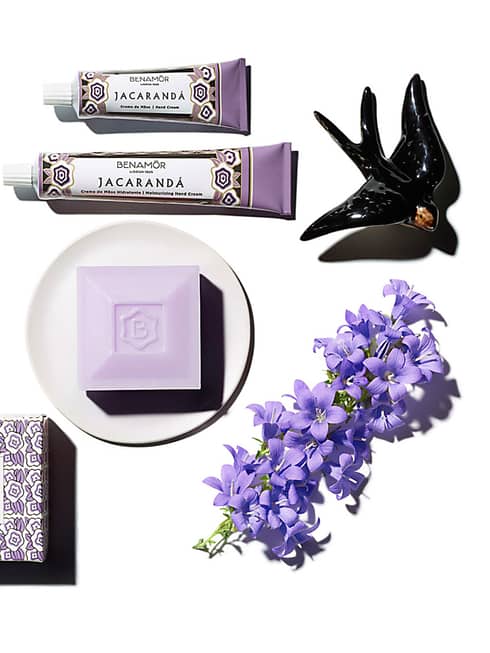 Our PR & Communications Manager's Beloved Beauty Products
– Catarina Mendonça, PR & Communications Manager
"In 1925, a Lisbon pharmacist founded Benamôr, creating handmade, all-natural ointments and beauty recipes that were an instant hit with Lisbon belles, including Queen Amélie herself. They loved the art deco packaging that is still used today. We carry Benamôr's jacaranda soap and hand cream at the Ritz Spa and use it in our jacaranda-inspired treatment. The original store in Rua dos Bacalhoeiros is also worth a visit. Try the Jacaranda Supreme Body Butter – it has a rich, velvety texture and fresh scent – and buy a small hand cream. It's just the right size and the perfect gift to take home."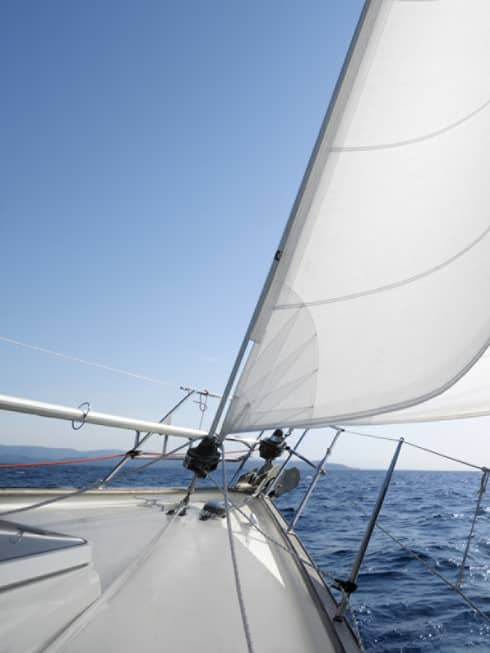 Nautical Views from Our Sales Manager
– Fernanda Costa, Sales Manager
"Situated where the Tagus River meets the ocean, Lisbon has a strong connection to the sea and is the only European capital with Atlantic beaches. Enjoy a welcome drink and Pasteis de Belém (egg custard tarts) when you board a sailboat at Doca de Belém for a sunset river cruise. Sail by extraordinary nautical monuments like the UNESCO World Heritage Torre de Belém, known as the gateway to Lisbon, and the modern, outward-facing MAAT museum (Museum of Art, Architecture and Technology). You may even sail alongside some dolphins."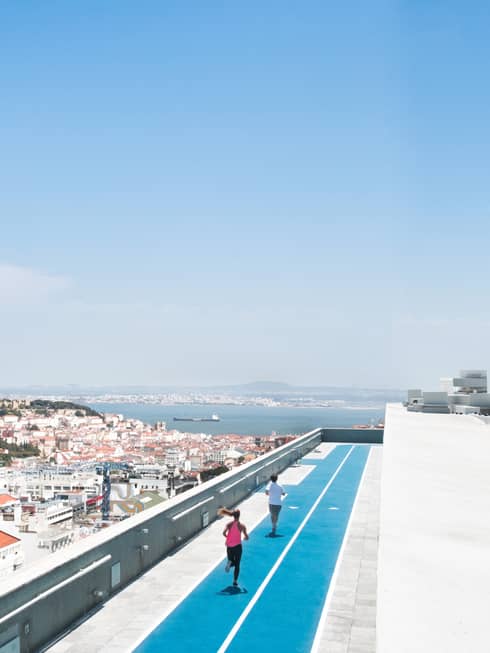 Where Our General Manager Gets a Workout with a Breeze
– Guilherme Costa, General Manager
"I like to start my day outside with a run on the Hotel's one-of-a-kind 400-metre (1,300-foot) rooftop running track – before sunrise to watch the city awaken. You can also have a customized battle ropes workout with a personal trainer or use the state-of-the-art equipment in the studio. Whatever you choose, you'll have views over the Tagus River and some of the city's landmarks like St. George's Castle, Estrela Basilica and the bridge."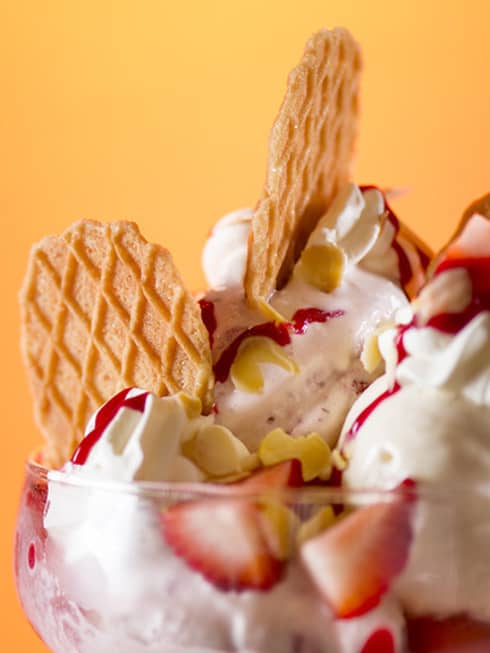 A Sweet Shop from Our Pastry Chef
– Diogo Lopes, Pastry Chef
"My favourite place to satisfy my sweet tooth is Santini, a long-standing ice cream shop that's open year-round. They make the ice cream with natural, local and seasonal ingredients. Ask for a few samples before you decide on a flavour. I'd recommend the strawberry and melon, a winning combination that I seldom change. The lines are definitely longer in late afternoon and on hot days, but it's always worth the wait."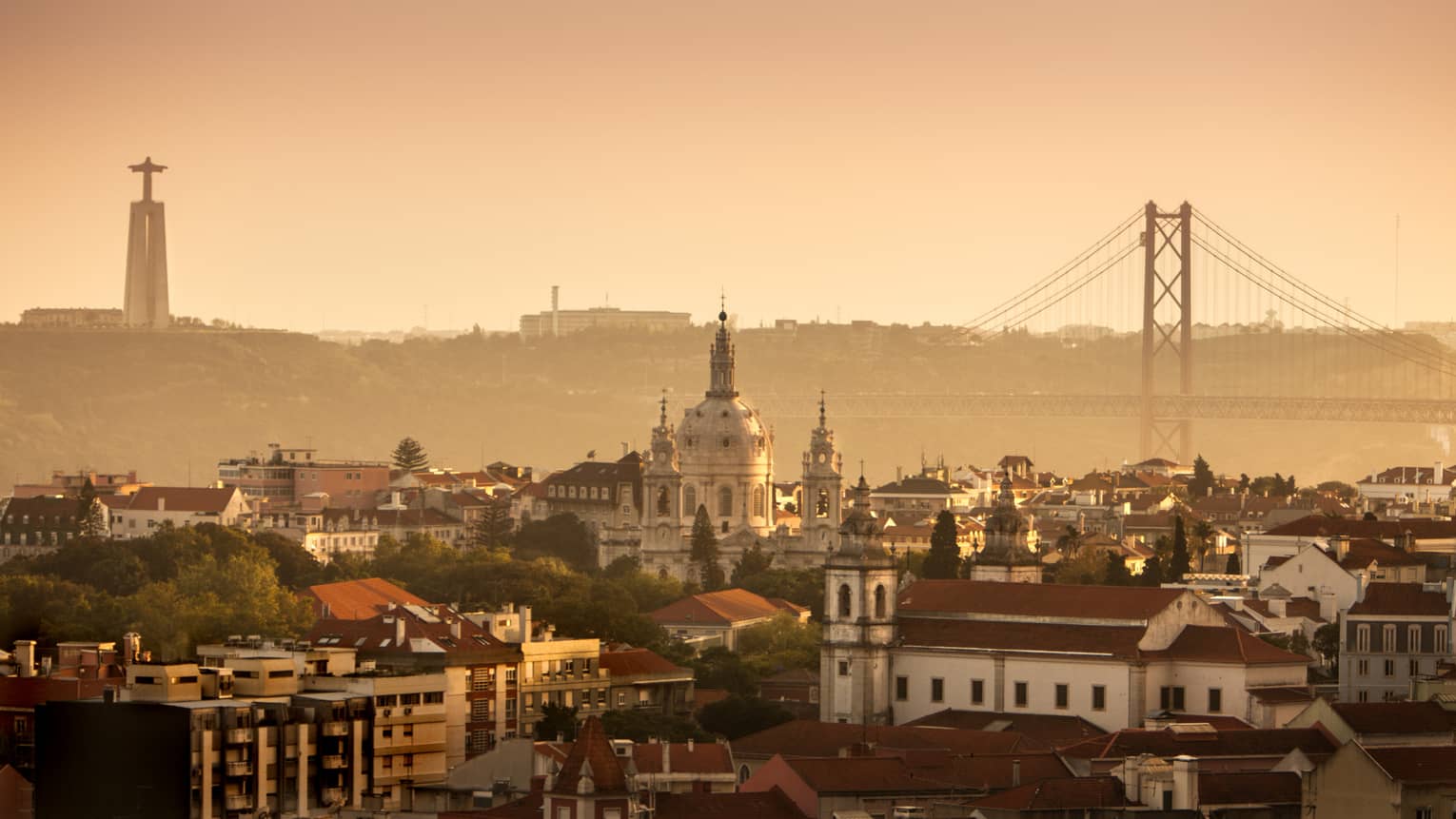 City Guide Lisbon
Discover Lisbon through Four Seasons eyes with our comprehensive city guide and blog.