Services & Amenities
The K2 Hike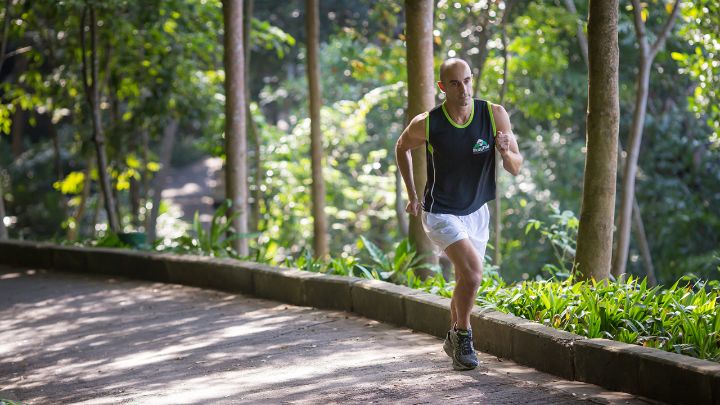 Recognizing that not all guests are content to lounge poolside all day, Four Seasons Resort Koh Samui has found a way for adventurer-seekers to test their vertical limits on this Thai island in the Gulf of Thailand: The Koh Samui K2.
Not quite as tall as its namesake, the Four Seasons trail begins its ascent at "base camp" – the entrance to beachside restaurant Pla Pla – and ends at the Resort's Arrival Sala 400 feet above sea level. You won't get to plant a flag on top, but you can ring the gong at the entryway to celebrate the pinnacle of your achievement.
The best part? The hike up the trail is about 1,250 steps and once you're at the top, it's all downhill from there. By our calculation, one round trip is 2,500 steps, which is a quarter of the daily goal – not bad considering you're on holiday, after all.
The Ascent on K2
K2 is the second-highest mountain on Earth. Although the summit of Everest is at higher altitude, K2 is considered a more difficult climb, due in part to its terrible weather and comparatively greater height above surrounding terrain. The mountain is believed by many to be the world's most difficult and dangerous climb, hence its nickname "the Savage Mountain."
Take a Hike
According to medical wisdom, 10,000 steps a day keeps the doctor away. It's easy to do what you're at home – running errands, chasing kids or striding down long office hallways. But what about when you're on vacation? The journey from your recliner to the ocean's edge might count for 50 steps, maximum.
All prices are subject to government tax and service charge. All classes must be reserved in advanced – for reservations please contact the Concierge.