All Food and Drink
Meet The Team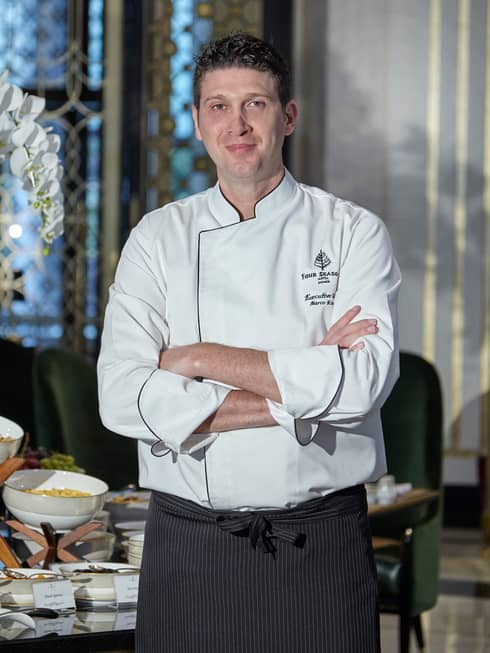 Executive Chef Marco Riva
What began as a job washing dishes in a family-owned Lake Como hotel at age 12 has bourgeoned into an impressive career that has taken this Italian native across three continents. According to Chef Marco, too many Italian restaurants veer away from tradition these days, which makes his dedication to this family-oriented cuisine at Alto a welcome addition to the city's culinary scene.
"For me, chefs are artists. I have always admired the way they take raw ingredients and create something that wasn't there before."
Sit down for a stylish midday pick-me-up, either on Palm Court's air-conditioned terrace or in the rotunda dining room, and enjoy a three-tier selection of sweet and savoury delights and an international tea menu.

Whether it's for after-work drinks or an intimate weekend date, our talented bartenders at Nautilus create special, handcrafted cocktails using house-blended ingredients. Come see what's on the menu tonight.

Meet us at Alto for Jakarta's most jovial Sunday brunch, where curated Italian delicacies are accompanied by glasses of wine.