All Food and Drink
Meet The Team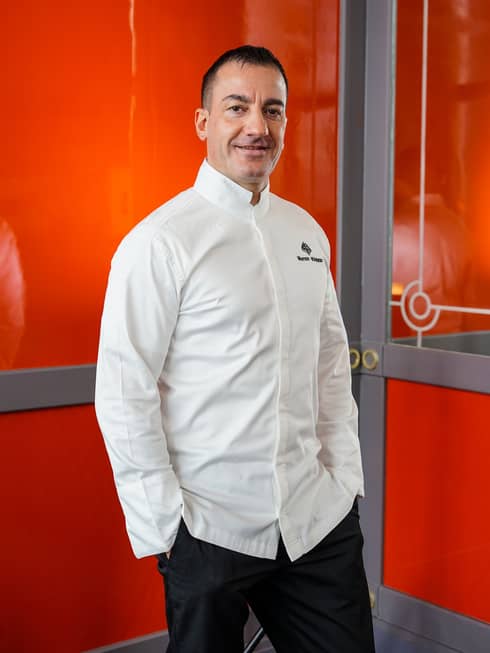 Marco Violano
Executive Chef
Chef Marco believes that respecting food and its origin is the most important aspect of cooking. This culinary philosophy yields dishes that have purity and simplicity at their core – humble, tasty and authentically Italiano – yet with a creative twist.
"My true calling is in feeding people good food. I want my guests to experience and to feel the love in every bite."
DISCOVER YOUR LOCAL MASTERDISH

Created with artistry, driven by taste and enriched by connection. Reunite with loved ones over Bonet al Cioccolato and Gelsomino, a culinary Masterdish created by our Executive Pastry Chef Lorenzo Sollecito. Available in Alto Restaurant and Bar, the dish is inspired by classic Italian chocolate pudding from Piedmont with a touch of oriental flavour of jasmine and orange zest, and with premium cocoa, graham crackers and almond crumble and stones served beautifully as a micro planet in a glass.

Details

Whether it's for after-work drinks or an intimate weekend date, our talented bartenders at Nautilus create special, handcrafted cocktails using house-blended ingredients. Come see what's on the menu tonight.