Four Seasons Resort The Nam Hai, Hoi An, Vietnam, rests on a tranquil 1-kilometre (half mile) stretch of Ha My Beach, just 11 kilometres (7 miles) north of the UNESCO city of Hoi An in Quang Nam province on Vietnam's central coast. An ancient trading port, Hoi An had the largest harbour in Southeast Asia in the 1st century and even opened its own stoneware kilns in the 15th century to support the growing popularity of the Japanese tea ritual. Both Christianity and Buddhism found their way to Vietnam's shores via Hoi An in the 17th century, and today its eclectic collection of some 87 pagodas, temples and communal houses, and 82 ancient tube-shaped houses – many located on original streets – stand testament to its vibrant ancient personality.
Da Nang, a modern burst of energy and increasing exuberance that lines the gleaming Han riverfront, lies 30 kilometres (18.6 miles) north of the Resort. Towering hotels, neon-lit bars and trendy restaurants now jostle for space on its once sleepy streets and the sparkling river is now criss-crossed by spectacular bridges (including an east and west connecting swing bridge and fire-breathing Dragon Bridge), yet some things remain as pristine as ever – namely the gorgeous 32-kilometre (20-mile) curl of Da Nang Beach.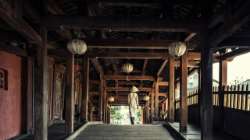 Hoi An
15-minute drive from the Resort
Hoi An defies description. An ancient Asian power port turned enchanting UNESCO World Heritage town, its beguiling lantern-strewn streets and artisan ateliers vie with tailor shops (more than 300 of them) and creative cafés and hole-in-the-wall eateries to cast an illuminating insight into a bygone Vietnam.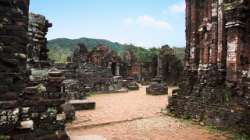 My Son Sanctuary
1 hour and 15-minute drive from the Resort
One of Southeast Asia's foremost Hindu temple complexes, My Son has architectural echoes of its Cambodian counterpart, Angkor Wat. In a densely jungled valley, modern and ancient histories collide in the juxtaposition of the 4th- to 14th-century ruins with the huge craters left by the bombs of the Vietnam War.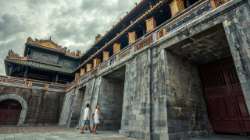 The Imperial City of Hue
3-hour drive from the Resort
This former imperial capital is an open-air museum of UNESCO World Heritage sites. Highlights include The Citadel – a three-walled palace fortress, encircled by a moat from the Perfume River; 7-storey Thien Mu Pagado, the country's highest; and Tu Duc's vast 12-hectare (30-acre), 50-building tomb complex, dotted with gardens and lakes.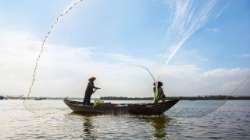 Phuoc Hai Fishing Village
10-minute drive from the Resort
Experience an authentic and illuminating window into the local way of life in Phuoc Hai village. Try your hand at traditional fishing techniques; learn to paddle – and then race – a Vietnamese bamboo basket boat; and cruise the tranquil palm-flanked waterways of the Cua Dai River listening to community tales.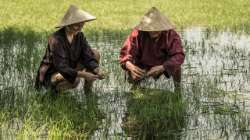 Wet Rice Growing
8-minute drive from the Resort
Cycle through the countryside to a local farmer's shimmering rice paddy. Huddle together over a cup of Vietnamese tea and learn the art of wet rice cultivation. After a water buffalo ploughing demo, don traditional gear to transplant seedlings before sharing a meal with the farmer and his family.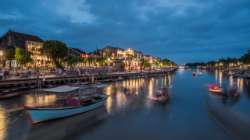 Helicopter Tour
15-minute drive from the Resort
Take to the skies for a breathtaking tour of Da Nang's wonders: an aerial perspective of Marble Mountains; the Han River with its east and west connecting swing bridge and fire-breathing Dragon Bridge; mushroom-shaped Son Tra Peninsula; the magnificent Linh Ung Pagoda; and the gorgeous 32-kilometre (20-mile) curl of Da Nang beach.
Marble Mountains
15-minute drive from the Resort
Explore caves, tunnels and temples within this cluster of five marble hills, each named after the five universal elements: Kim (metal), Thuy (water), Moc (wood), Hoa (fire) and Tho (earth). Discover beautiful pagodas, colourful frescoes and sky-lit grottos dripping with water believed to be an offering from heaven.

Cham Museum
25-min drive from the Resort
At this history buffs' and aesthetes' dream, discover a diverse collection of Cham sculptures dating from the 7th to 15th centuries. Incorporating Cham towers and temples, the museum chronicles Cham sculpture across eight centuries, with artefacts exemplifying the rise and fall, golden age and decline of the Cham civilization.
Bho Hoong & Co Tu Villages
3-hour drive from the Resort
Cruise through the tiny hamlets of the Thu Bon river delta to the ethnic minority Co Tu village of Bho Hoong. After a guided tour and traditional lunch, head through the tea plantations to the village of Trung Mung – known for its wood-carving – and share a local coffee or rice wine with the Co Tu's former king, Y Kong, and his family.
Sunset Cruise
10-minute drive from the Resort
Share in the mesmerizing moment that the sinking sun bids farewell to the passing parade of local fishing vessels as they set out to sea for their regular nightly hours. Try to paddle a bamboo basket boat, then settle into a comfy seat on our eco-tour boat and savour the priceless scene with a cool drink and traditional snack.
Sunrise Cruise
15-minute drive from the Resort
This beautiful time of morning marks the end of the local fishermen's day. Cruise to the mouth of the Cua Dai River to usher them home, then help gather the fish, crabs and shellfish from their nets. Experience the welcome of their wives waiting on the docks, ready to sell the sea-fresh catch at nearby Hoi An Market.
Buffalo Cart Experience
20-minute drive from the Resort
Affectionately referred to as the BMW of Vietnam, your water buffalo cart comes with a thatched roof, rustic bamboo finish and soft-back seating as standard. Embark on an exhilarating village and paddy field ride to meet the locals and learn how to cook rice the authentic Vietnamese way.