Our seaside sanctuary in Vietnam's central heartland connects you to the best of the local culture, coast and community. Tin Pham, our Concierge Assistant Manager, shares six of his sensory "souvenirs" to take away from your visit.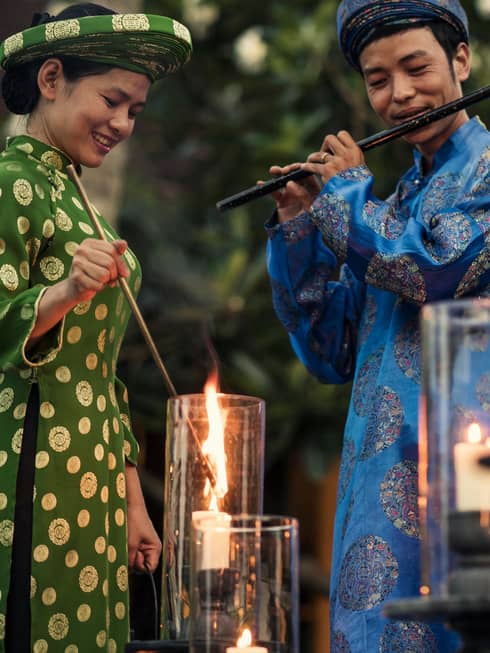 The Soft Glow of Mindful Rituals
You don't have to venture far to appreciate an authentic temple or experience the importance of traditional rituals – the perfectly preserved Thanh Hoang Temple, on its original site here at the Resort, was used by local fishermen for prayer. The nightly candlelit "Good Night Kiss to the Earth" and the Resort's Thắp Nến Candle Lighting Ritual are my particular favourites. Growing up, we did not have electricity, so we lit candles at dusk to take a moment and think of our loved ones, or enjoy the present moment.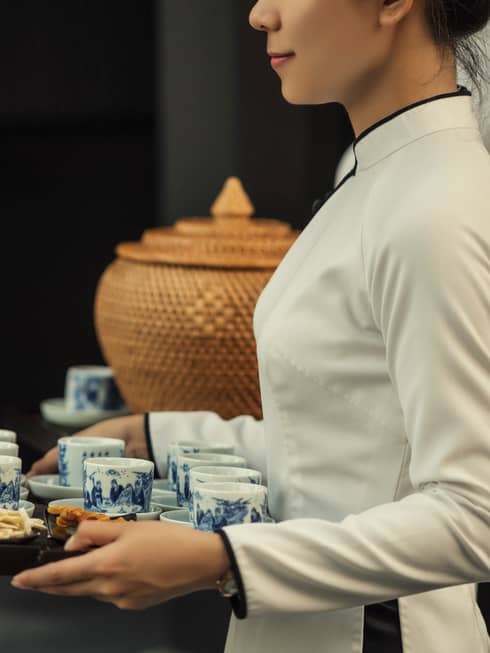 A Fashion-Forward Tradition
I always recommend trying out the on-site embroidery class, where you can join our crafty recreation team to learn the skill or wear an Áo Dài – the local traditional wide-legged trousers and high-necked fitted tunic inspired by Chinese court designs. You can also try on the conical hats of Vietnam that transcend age, sex and race.
The Sweet Aroma of Central Vietnam's Waterfront Street Food Delicacies
The Nha Trang region cooks these sweet, delicate lobsters that we serve each Monday night at Lá Sen. Lobsters from the Nha Trang waters taste totally different from other lobsters around the world – the secret is definitely in the waters. Vibrant waterfront street food with live cooking stalls and local performers light up Lá Sen on Thursdays too. Cao Lau noodles are the most delicious. Instead of the soup noodles found in the North and South, Central Vietnamese noodles tend to be served with a thin sauce. You can never go wrong with Hoi An street food.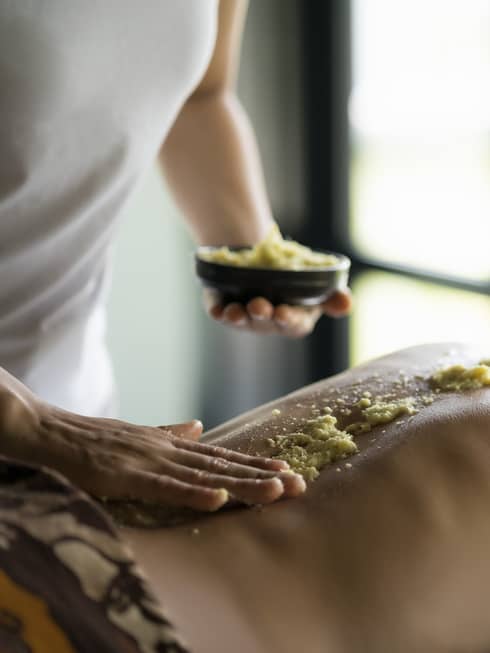 The Heartbeat of Peace and Relaxation
Afloat on a lotus pond, The Heart of the Earth Spa provides the perfect place to bathe self and senses in healing vibrations and connect to the heartbeat of Mother Nature. My favourite way to relax is with the Vietnamese massage, which is perfect for lower back aches. It uses ginger and mint paste that we harvest from our own on-site herb and vegetable garden. If I had to choose a second, I'd go with the Nam Hai Earth Song, which uses synchronized quartz-crystal alchemy bowls to connect you to the Earth.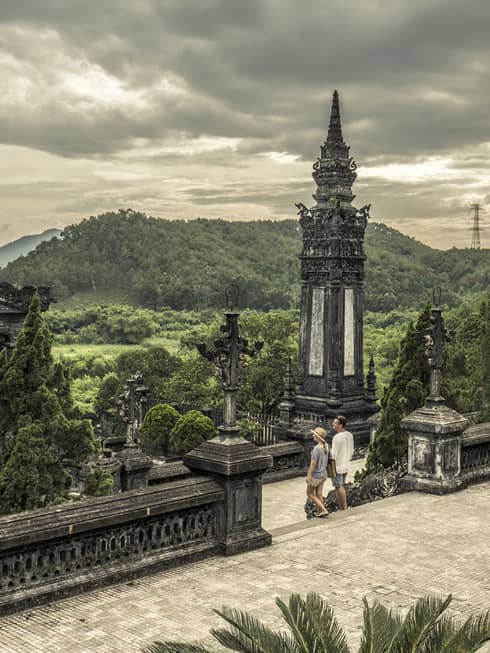 An Ancient Curiosity
Atmospheric lantern-lit streets and artisan ateliers of Hoi An enchant just about anyone, but I think what stands out the most is the dynamic of the city. It's been influenced by other cultures, yet it's distinctly its own. The temple-strewn sanctuary of My Son is a marvel in itself, and the Imperial City of Hue's Citadel's towering pagoda and vast tomb complexes. You'll also see homes lit with Hoi An lanterns, a hybrid of those from China and Japan.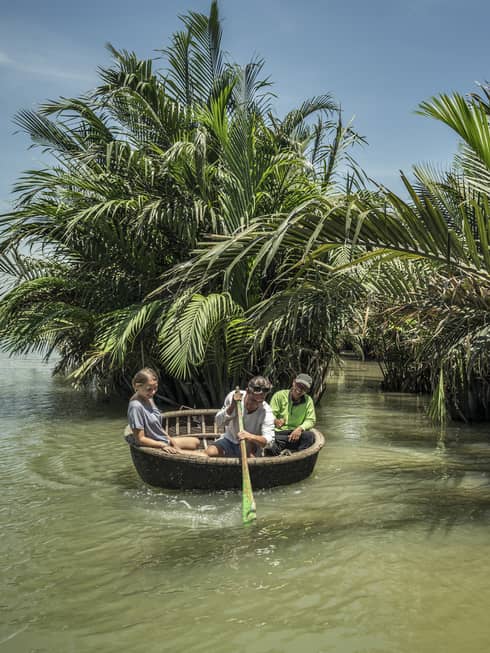 The Pride of a Day of Hard Work
Local fishermen work to master basket boats for years, and paddling techniques can be quite hard to pick up. Touring the Cua Dai River in a basket boat is such a great way to see the palm-lined waterways and experience a centuries-old fishing tradition. Local farmers, too, spent centuries discovering ways to cultivate rice in the countryside. You too can step into the wet rice growing culture to plant your own seedlings and share a meal with a local farmer.