Entering Hangzhou's central West Lake area is like visiting the world's largest traditional Chinese garden, with ancient temples, pagodas and delicate bridges.
Welcome to Hangzhou
Just 45 minutes from Shanghai by high-speed train, Hangzhou is considered one of China's most famous and beautiful destinations.
Attractions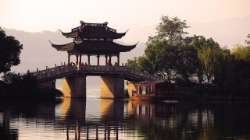 West Lake
The UNESCO recognized West Lake is the scenic heart and symbol of Hangzhou. Surrounded on three sides by gentle hills, its shores present countless scenes of bridges, pavilions, gardens and pagodas, while its ancient causeways, with their arched bridges, serve both as scenic delights and as vantage points for admiring the surrounding landscape.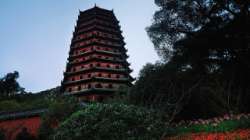 Six Harmonies Pagoda
A true masterpiece of ancient Chinese architecture, Six Harmonies Pagoda was built during the Northern Song Dynasty to ward off the spirits responsible for the heavy tides that would cause flooding. Today, this grand pagoda stands 60 metres (196 feet) tall with seven sides and eight stories. Visitors who ascend the spiral staircase to the top of the Pagoda can look down and enjoy a bird's-eye view of the beautiful Qiantang River.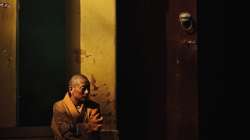 Lingyin Temple
One of the most famous ancient monasteries in China, it's one of the largest and wealthiest Buddhist temples, with numerous pagodas and grottoes.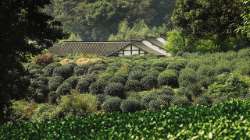 Dragon Well Tea Plantation Walk
Pick tea leaves and sip a delicate cup of exquisite tea as you take in the beautiful rural scenery.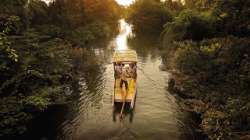 Xixi Wetland National Park
The first and only national wetland park in China, it contains the vivid life of a water village, featuring silkworm feeding and silk production.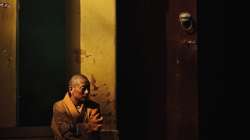 Ha Fang Street
Located in Wushan Square, Hefang Street is an old, well-designed pedestrian street that is the epitome of ancient Hangzhou. Shops selling arts and crafts, souvenirs and silk, tea houses and restaurants line both sides of the street. Many famous century-old shops, including Hu Qing Yu Tang and Wang Xingji Fans, can be found along this street, where visitors can see the Hangzhou of bygone times.
Exploring the City
China Silk Museum
The biggest silk museum in the world, celebrate an integral part of Hangzhou's culture.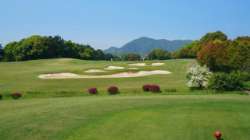 West Lake International Golf and Country Club
Designed by Jack Nicklaus, Hangzhou West Lake International Golf and Country Club is famous for its natural scenery and wonderful composition. No wonder the designer himself marveled: "West Lake Golf Club at Hangzhou will present the golfer with two very distinct 9-hole experiences, both very enjoyable to the variety of golfers who will play there. One 9-hole course offers golfers of all handicap levels a very playable golf course with a variety of shot options on each hole in a different experience from that of the other 9-hole course, which features significant elevation changes, dramatic views and a challenging layout for the more experienced golfer."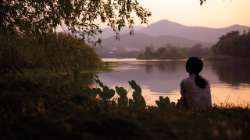 Impression West Lake Show
Performances of "Impression West Lake", a unique metropolitan outdoor show on the most natural stage in the world, are set on the wavy, mellow and ever-changing West Lake, ensuring that the performance appears vivid and natural. Based on the myths and legends of West Lake, the show takes audiences on a sweet 1,000-year dream as the special concealable auditorium provides them with a bird's-eye view.
Shopping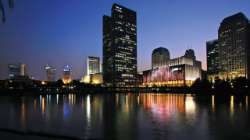 Hubin Shopping District
Hubin Shopping District is a bustling area, offering a wide selection of shops and malls to explore.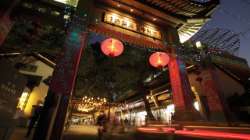 Silk Market
Silk has always been a golden name card of Hangzhou. The reputation of "City of Silk" has been enjoyed since ancient times. The Silk Market is an old-time favorite when looking for small gifts or fabric for that robe. They have a range of quality and taste, and it's all nicely priced. The cluster of shops makes it easier to find bargains because if one doesn't agree, most often someone next door will. Be assured of the authenticity of the silk as the market is famous for its authentic silk products.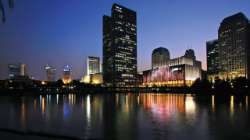 Wushan Night Market
The Wushan Night Market is located on Wushan Road, starting at the junction of Huixin and Renhe Roads. The market offers a variety of items and gifts for young and old. Since the late 1990s, it has gradually become known for selling all kinds of major commodities.