Services & Amenities
Michelin-Starred Picnic in the park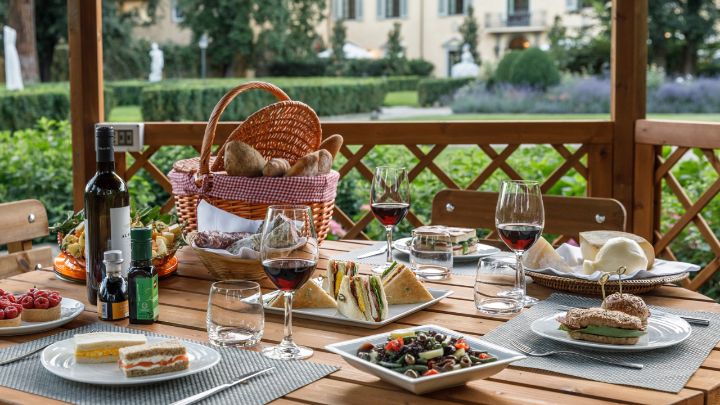 Immerse in the greenery of our shadowed park to enjoy a Michelin-starred picnic for lunch or dinner – perfect for a romantic escape or a family adventure, with 5-star comforts and delicious food.
Your meal is prepared by the Hotel's chef Vito Mollica and features quintessential Italian specialties including the freshest seasonal products from the best local producers: a Tuscan spelt salad, Italian fingers sandwiches, bresaola and a variety of artisanal cheese, all paired with a bottle of Tuscan red wine produced in the nearby Chianti region.
You can enjoy the picnic in one of the four inspiring locations set in the historic della Gherardesca Garden, among the most suggestive areas of the park, from the refreshing shade of the trees, facing the Cupola of the famous Duomo. Each area is equipped with Bluetooth to listen to your favorite music.
24 hour advance booking required