The Mile High City has long been a gateway to Rocky Mountain grandeur, gold rushes and the great outdoors. In recent years, Denver has witnessed one of the most dramatic downtown revitalisation efforts in the U.S., and the area immediately around Four Seasons Hotel Denver is at the epicentre of this renaissance. Efforts to maintain the character and improve the appeal of this city on a mountaintop have brought multiple sports stadiums; new and expanded museums; cultural facilities; and countless bars, restaurants and shops. An increasing number of residents are calling downtown Denver home, including those living in the luxury residences at the Hotel. There has never been a better time to visit downtown Denver—or to make it your home away from home.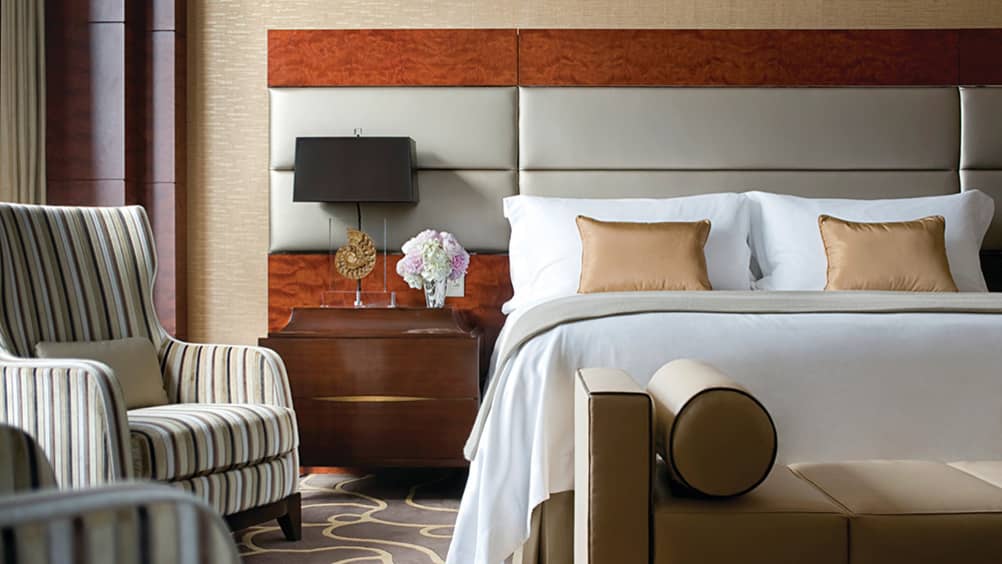 Photography Four Seasons Hotels and Resorts
1200 Broadway; Telephone: 1 303/447-8679

The former Colorado History Museum was torn down and relocated to a new $110 million purpose-built facility just a mile from the Hotel. The new 200,000-square-foot (18,500 m²) History Colorado Center is extremely interactive. Visitors can "drive" across the plains in a Ford Model T, visit an entire recreated 1920s dryland farming town, or travel back in time to Steamboat Springs circa 1915 and virtually fly off the ski jump that has produced so many Winter Olympians.
1628 16th Street; Telephone: 1 303/436-1070

Celebrated as one of the premier independent bookstores in the nation, the Tattered Cover Book Store has three locations, one of which sits just outside Union Station. For more than four decades, the Tattered Cover has been a regular stop for locals and celebrities alike. The shelves are filled with books on Pikes Peak, Garden of the Gods, and a host of other local topics and history; there is a vast children's section; and meticulous staff recommendations are offered in all genres. The store hosts frequent signings by high-profile authors and even has its own press where visitors can self-publish books.
1250 Bannock Street; Telephone:1 720/354-4880

Another great downtown site, especially for art lovers, is the Clyfford Still Museum. A postwar contemporary of de Kooning, Pollock and Rothko, Still was a first-generation Abstract Expressionist whose career spanned 60 years until his death in 1980. Several cities competed vigourously for the prestige of housing this avant-garde collection, but Denver won. His will mandated that all his works be exhibited in one collection, and now they are, in an ultra-modern building within arm's reach of Four Seasons Hotel Denver.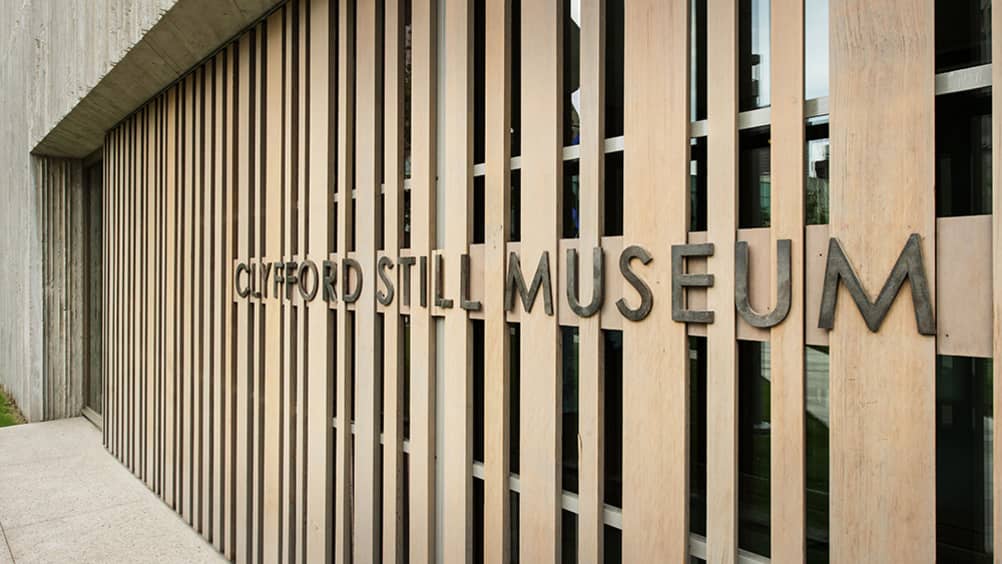 Photography Brad Nicol / Alamy Stock Photo
Larimer Street between 14th and 15th Streets

A three-minute stroll from the Hotel is Denver's oldest and most historic block, its first protected historic district. Larimer Square once held the city's first post office, bank and dry-goods store. Today it retains all the historic façades and charm, but houses some of Denver's best and liveliest bars and restaurants, as well as numerous specialty shops. Top places to eat include billionaire Ted Turner's bison-centric Ted's Montana Grill, Crú Food & Wine Bar, and Green Russell, a hidden underground speakeasy featuring vintage cocktails and slow-smoked barbecue.
16th Street between Wewatta Street and Broadway

The heart of downtown before its renaissance, the long pedestrianised 16th Street Mall is today home mostly to mass market retailers like H&M, but does boast some interesting independent restaurants such as The Kitchen, which specializes in locally grown fare. The main attraction is the free shuttle, with buses made to look like trolley cars running up and down the length of the mall. At the other end sits the golden domed State Capitol, the Denver Public Library's central branch (designed by Michael Graves and the largest library in the country between Los Angeles and Chicago), and one of only two U.S. Mint locations that offers public tours.
Denver's recreation outfitters
Denver is a famously fit city whose residents run, bike, ski, hike and scale the sides of mountains. All of these pursuits require clothes and equipment, and there is no shortage of retailers to help. Close to the Hotel is a large store from outdoor clothing specialist Patagonia. Denver was chosen as a site for one of Seattle-based Recreational Equipment Inc.'s (REI) flagship stores, a bit farther away, and this monument to outdoor activities includes a climbing wall and an outdoor bike-testing track. A healthy walk away or a quick ride in the Hotel's complimentary car, REI is well worth a visit.
1345 Champa Street; Telephone: 1 720/865-4220

Literally across the street from the Hotel is the Denver Performing Arts Complex, the world's second largest performing arts complex, including 10 distinct venues under one roof. With ballet, theatre, symphony, touring Broadway shows and special events, there are productions from almost every cultural niche and for every audience, year round.
Coors Field
20th and Blake Street

Much of the downtown revitalisation is due in large part to the construction of Coors Field, home of Major League Baseball's Colorado Rockies, a short 7th-inning stretch from the Hotel. One of the nation's most fan-friendly stadiums, it hosts games from spring to fall. The neighbourhood is also home to stadiums for the NFL's Denver Broncos (fall and winter), the NHL's Colorado Avalanche (fall to spring) and the NBA's Denver Nuggets (winter and spring).
Four Seasons Hotel Denver