It was the first day of Spring Break and our family was eager to escape the mountain snow. Living in a small town in western Colorado, we were in need of some good urban food and culture, so we decided to book a stay at Four Seasons Hotel Denver, located in the heart of downtown. The kids were thrilled, remembering the first time we stayed there during the early Christmas holiday.
After a four-hour drive, we pulled into the porte-cochere where our five-year-old son Brady's favourite doorman, also named Brady, was there greeting guests. He rolled down the window and shouted out to him—although it had been months since our last visit, "Big Brady" remembered the little guy and his big brother Tanner.
In the lobby, the kids were invited to "Raid the Fridge," where they had their choice of delicious snacks to choose from, and later a private visit with the Hotel's pastry chef. Together they decorated cupcakes and learned first-hand how to construct chocolate Easter bunnies.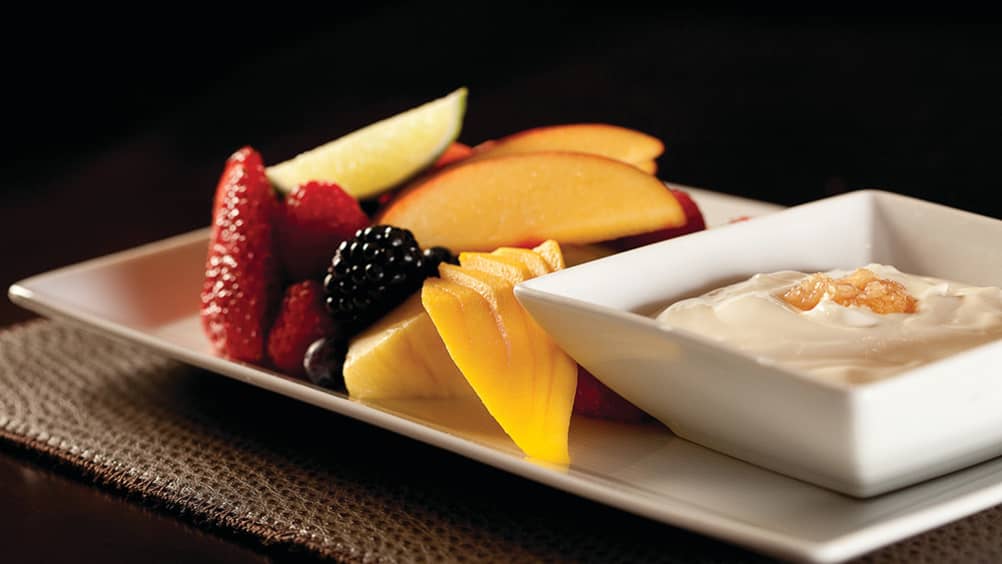 Photography Four Seasons Hotels and Resorts
In our room, we nibbled on in-room amenities like a fruit and cheese plate, Rice Krispies treats, chocolate-dipped pretzels and jelly beans. My husband and I relaxed and sipped on glasses of Cava.
The afternoon was spent exploring downtown Denver. The adventure brought us to 16th Street Mall, up and down the streets of "LoDo" and to Union Station, a massive renovation and development project that is set to transform the city on many levels.
As Colorado craft brew fans, my husband and I were eager to take the boys to Lucky Pie Pizza & Tap House, just down the street from our favourite bookstore Tattered Cover, where we enjoyed handmade pizzas and great beers from around the state.
The next morning, Brian and I had a chance to get in a workout before enjoying breakfast with the kids in our room. As we walked through the lobby, there to greet us again was our friend Big Brady. This time he brought a red wagon full of toys, allowing each of the kids to pick one as a souvenir from the Hotel. As if that weren't enough, Big Brady led the kids to the car, where he gave them each a custom name tag and Four Seasons fedora. He deemed them "official members of the bell team." It was a wonderful way to say goodbye, make a lasting impression and ensure we would return.
Tips for visiting Denver with kids: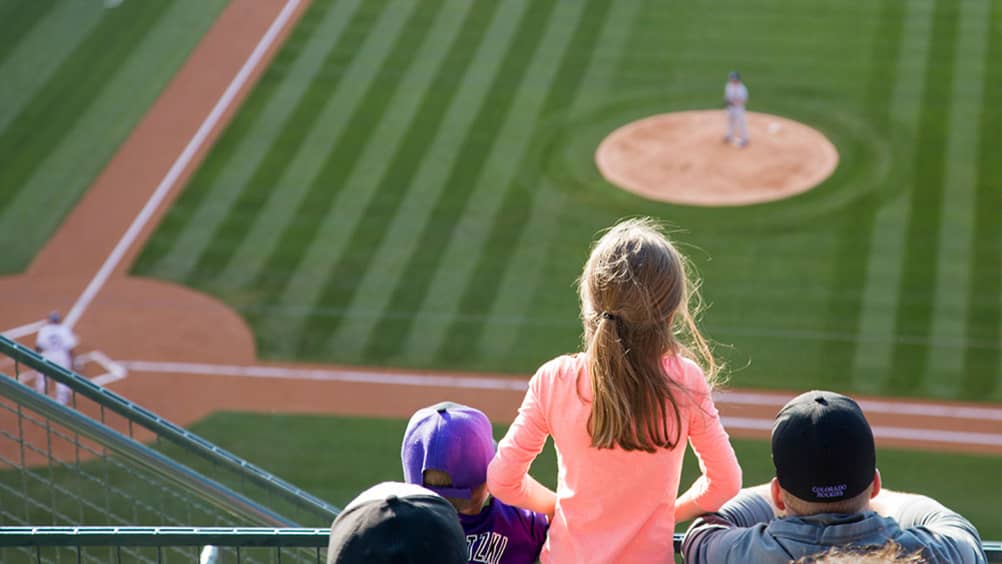 Photography Jim West / Alamy Stock Photo
1. Bring layers. Colorado weather changes quickly; One minute it's warm and sunny, and the next it could be snowing.
2. Walk around the city. Everything downtown is accessible by foot—from the Pepsi Center to Coors Field. If your little ones get tired, consider a pedicab service, B-cycle or bus.
3. For younger kids, The Children's Museum of Denver and Downtown Aquarium are great choices. For kids of all ages, Denver Art Museum and Denver Museum of Nature & Science are also worth visiting.
Four Seasons Hotel Denver