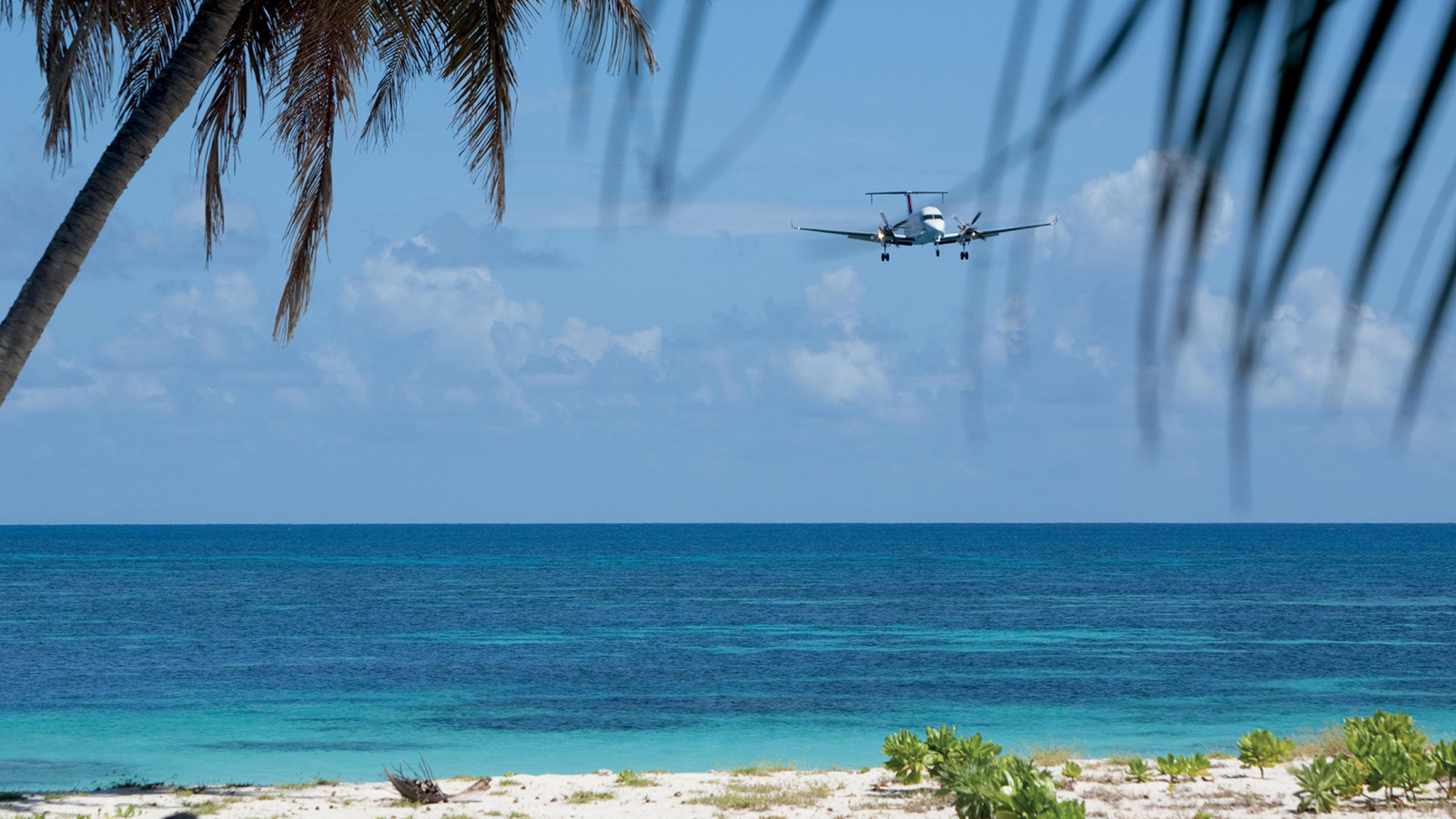 Secluded on its own island – just a 35-minute flight from Mahé, the main island of Seychelles – Four Seasons Resort Seyhelles at Desroches Island offers complete privacy and exclusivity, and promises a castaway adventure with plenty of activities.
Also known as Île Desroches, Desroches Island is surrounded by an expansive, 14-km (nine-mile) coastline of white-sand beaches, which are just waiting to be explored.
The time zone is just four hours ahead of Greenwich Mean Time, which means minimal jet lag and less downtime when arriving from European and Asian destinations.
Quick Reference
Time zone
UTC +4 hours
Language(s) spoken
Creole, French, English
Electrical system
Local voltage is 240 volts 50 Hz.
Seasonal highlights
January
Seychelles Sailing Cup – Watch or join in on this race, held under the authority of the Seychelles Yachting Association. It's open to amateur and professional sailors on any type of sailing boat.
February
The Kavadi Festival – Experience the sights and sounds of this annual festival, celebrated at the Hindu temple in Victoria. Members of Seychelles' Hindu community offer prayers and small pots of milk to Lord Murugan, the warrior deity of the hills, in return for his blessing.
Eco-Healing Seychelles Marathon – A healthier body and mind are waiting at the finish line for competitors making their way through stunning scenery while breathing fresh, unpolluted air.
March
Fête de la Francophonie – Take in films, exhibitions and a craft bazaar at this event, which features activities at various locations on the scenic island of Mahé.
April
Rotary Fishing Tournament – Experience one of Seychelles' national passions in this weekend tournament hosted by the Marine Charter Association in Victoria features competitions in trolling and bottom fishing.
Carnaval International de Victoria – The Seychelles carnival is a colourful mix of local and international talent. The best of Seychelles is represented, as well as visiting talent from carnivals Rio and Notting Hill.
May
Fet Afrik – To celebrate Africa Day, this multi-artistic festival, colourful expression of African and Kreol culture brings together artists, musicians and dancers from across our vibrant continent.
August
Feast of the Assumption of Mary – Witness local colour and spectacle at this festival held at the church on La Digue. Christians throughout Seychelles visit the smallest of the main islands to participate each year.
September
Mahé-Praslin Windsurfing Race – Watch as participants test their skill, ability and endurance at this event which begins at Victoria Harbour on Mahé and ends on neighbouring Praslin following a race across the ocean.
Tourism Week – During the last week of September, enjoy bands, moutya (dance) evenings and a variety of cultural events.
October
Festival Kreol – Taste the colours, sounds, flavours and fragrances of one corner of the Creole world at this largest and most important event in Seychelles. This festival usually takes place during the last week of October with a variety of events taking place throughout Mahé.
November
SUBIOS Underwater Film and Image Festival – Discover what lies beneath in this three-week festival featuring entertainment and activities throughout Mahé and Praslin, including screenings of underwater films and talks by diving experts from around the world.