Savour a tailor-made dining experience in-residence. Our expert team of chefs will consult with you and your family to ensure that your lunch, barbecue on the deck or dinner is customized to suit your every need.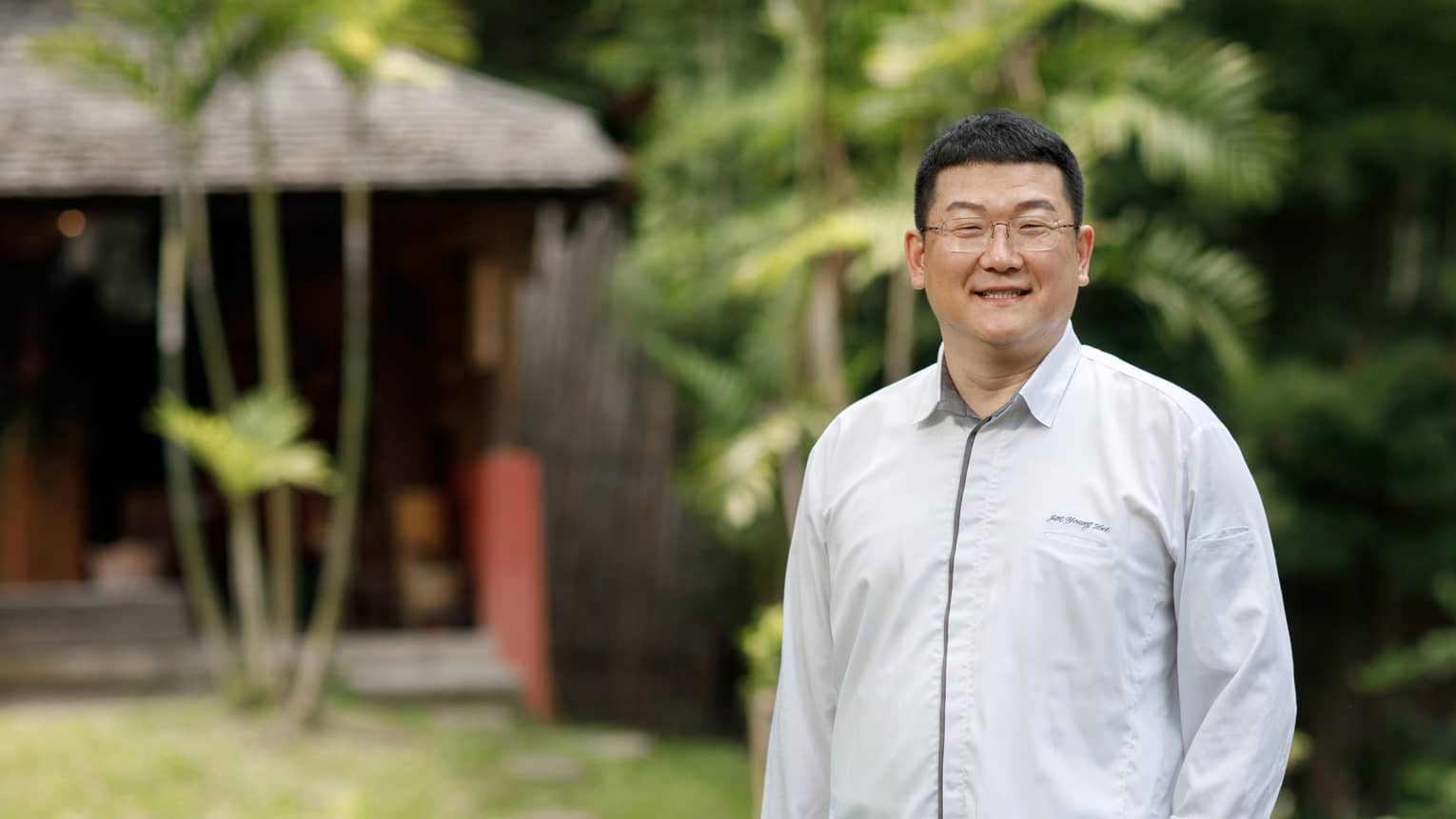 Jaeyoung Lee
After a very successful tenure in Seoul where he served as Executive Chef for many years, Chef Jaeyoung Lee now helms the culinary operations at Four Seasons Resort Chiang Mai. Always preferring to be on the floor and in the kitchens, Chef Lee's hands-on style of management keeps him constantly engaged with his team and alert to guests' experiences.
Naruchit Tiangtrong
Sous Chef Naruchit Tiangtrong brings with him significant experience in both classic and modern Thai cuisines, as well as a keen eye for presentation. "I like to highlight the traditional Thai charm but present it in a modern way," he says of his style. Chef Tiangtrong is also proficient in Mediterranean, Middle Eastern and French cuisines.