One of the Four Great Ancient Capitals of China, Beijing has been capital of the People's Republic of China since 1949. At the forefront of the country's political, social and economic change, the city represents every element of the world's fastest-growing superpower, yet it is characterized by an artistic richness and humble warmth that belie its megalopolis status.
World Class
Home to 6 UNESCO-accredited sites, over 100 museums, world-famous entertainment and high-end shopping, Beijing is nothing if not impressive.
Major Attractions
The Great Wall of China
Named a World Heritage site by UNESCO in 1987, the Great Wall stretches approximately 8,851 kilometres (5,500 miles) from east to west, and boasts a history of more than 2,000 years. Its architectural grandeur and historical significance make it one of the most famous attractions in the world.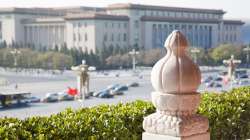 Tiananmen Square
Located in the centre of Beijing, this famous city square is named after the Tiananmen Gate (Gate of Heavenly Peace). Tiananmen Square has been the site of many important events in Chinese history. If you plan a visit at sunrise or sunset, you may be lucky enough to catch the ceremonious raising and lowering of the Chinese National Flag.

The Forbidden City
Also known as the Palace Museum, the Forbidden City was once the imperial residence of the Ming (1368–1644) and Qing (1644–1911) dynasties. With 70 structures and more than 9,000 rooms, the complex is surrounded by a 10-metre-high (33-foot-high) wall and encircled by a moat.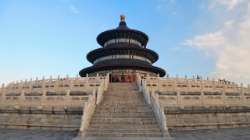 The Temple of Heaven
For over five centuries, this temple has been one of the holiest places in China. The complex of sacrificial buildings was visited annually by Ming and Qing emperors and was the location of their annual ceremonies of prayer to Heaven for a good harvest.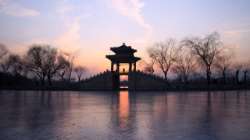 The Summer Palace
The Summer Palace is a park-like imperial retreat spread out over 26 square kilometres (10 square miles). Once a summer retreat for emperors, this 117-hectare (290-acre) park is still a retreat for tourists, who can relax here or walk around ancient pavilions, mansions, temples, bridges and a huge lake. The Summer Palace was added to the World Heritage List in 1998.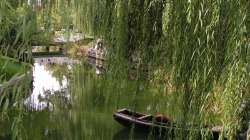 Houhai
Queen Sea is both the name of a lake and its surrounding district in central Beijing. One of the three parts of Shichahai, called the Riverbank in Imperial times, Houhai has become famous for its nightlife in recent years. Home to many popular restaurants, bars and cafés, it's a favourite destination for evening and late-night entertainment that is nearby the hutongs rickshaw tour.

Exploring the City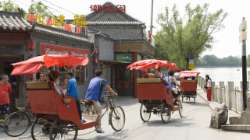 Hutong neighbourhoods
Hutongs, a type of narrow street or alley, join together to create neighbourhoods that represent the "real life" of Beijing. Explore them on a rickshaw tour to see attractions such as the Drum Tower, courtyard neighbourhoods and Prince Gong's mansion. From the top of the Bell Tower you can enjoy a view that overlooks the surrounding hutongs.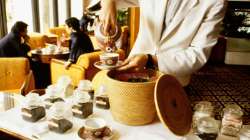 Teahouses
In the days of old Beijing, teahouses were the centre of social activity. Today, tea continues to be an integral part of Chinese society. A visit to Beijing would not be complete without a stop at one of the city's many teahouses. Popular ones include Lao She Teahouse, Ming Hui Cha Yuan, San Wei, and Wenshu Teahouse.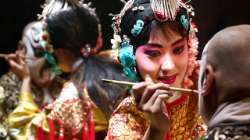 Beijing Opera
This form of traditional Chinese theatre combines music, vocal performance, mime, dance and acrobatics. It first arose in the late 18th century and became fully developed and recognized by the mid-19th century. Extremely popular in the Qing Dynasty court, it has come to be regarded as one of the cultural treasures of China.

Acrobatics Show
A tradition in China and a must-see for first-time visitors, acrobatic shows are very popular in Beijing. Each night, world-class acrobatic troupes perform to the delight of breathless audiences.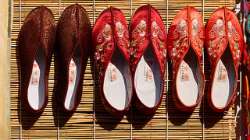 Panjiayuan Antique Market
Beijing's biggest and arts, crafts and antiques market is located in southeast Beijing. Here you will find over 4,000 shops and nearly 10,000 dealers, many of whom come from provinces in the country to sell their goods here.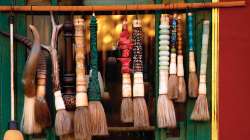 The Xiushui Silk Market
This famous shopping centre houses over 1,700 stalls, selling everything from knock-off fashions and accessories to traditional Chinese handicrafts.

798 Art District
Located in the Dashanzi area, just a 10-minute drive from the Hotel, this former factory district has been reinvented with galleries and artists' studios. Local galleries – the Long March Space, Beijing Commune and Boers-Li – are artist-driven businesses. A handful of prestigious international players – Continua, Urs Meile, Jens Faurschou and Pace Gallery – have also opened. The main hub is the Ullens Center for Contemporary Art.

Nearby Attractions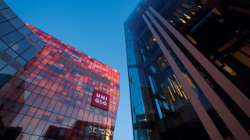 Sanlitun Area
Just a 10-minute drive from the Hotel, Sanlitun is a hip and popular destination offering a large variety of international shopping. Also known for its trendy cafés and flourishing nightlife, it's a good place to go in the evenings.


Chaoyang Park
Also referred to as Sun Park, Chaoyang Park offers many ways to enjoy the outdoors. Take a jog or rent a bicycle – some seat up to 14 people – to explore the more than 20 scenic spots spread out over 288 hectares (712 acres).
Solona Lifestyle Shopping Park
Reminiscent of a Southern California shopping mall, Solana Lifestyle Shopping Park is an indoor-outdoor entertainment area with scenic Chaoyang Park as its backdrop.
Laitai Flower Market
Enjoy a stroll through this wonderland of flowers and greenery, where locals go in search of blooms to beautify their homes. Find rows of artificial flowers – don't be put off; they're quite stunning – on the first floor, leading to a staggering array of plants and fresh flowers.
Lady Street Market
Sharpen your bargaining skills to navigate the hundreds of stalls on Lady Street, a street dedicated to wares for women. Boutiques sell women's clothes, shoes, jewellery and cosmetics, among other delights.
Lucky Street
Upscale Lucky Street, located opposite Solana Lifestyle Shopping Park, is an expat hotspot for international cuisine. Restaurants are lined up side by side, as on a high street, with retail shops and trendy sports bars sprinkled in between.