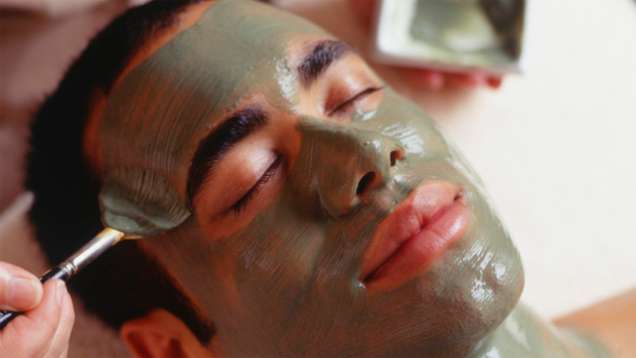 FOUR SEASONS SENSORY EXPERIENCE
Awaken your senses with The Spa's signature head-to-toe experience, starring Texas-grown sage and its many proven benefits. Filled with an innovative mix of aromatherapy, acupressure, acu-flex and energy balancing Chakra techniques, this treatment includes a detoxifying dry body brushing and a relaxing full-body massage using local river stones.
80 Minutes - 225 USD
80 Minutes
USD 225
Call 1 (512) 685-8160
DEEP MUSCLE MASSAGE
Targeted to areas of extreme tension, this deep tissue massage pairs neuro-muscular techniques with a high-quality blend of sage oil and pain-relieving arnica to alleviate general body stress or soreness related to an intense workout.
50 Minutes - 165 USD
80 Minutes - 215 USD
50 - 80 Minutes
USD 165 - 215
Call 1 (512) 685-8160
GENTLEMAN'S FACIAL
Designed specifically for male skincare needs, this treatment features an exfoliating peel, deep cleansing face-and-neck massage and a customized Kerstin Florian masque to balance and nourish the skin.
50 Minutes - 160 USD
80 Minutes - 210 USD
50 - 80 Minutes
USD 160 - 210
Call 1 (512) 685-8160
JET-SETTER MASSAGE
Ideal for travelers after a long flight or drive, this 30-minute treatment targets the tension-prone areas in your head, neck and shoulders with aromatherapy and acupressure techniques that clear the mind, ease stiff muscles and promote overall relaxation.
30 Minutes - 90 USD
30 Minutes
USD 90
Call 1 (512) 685-8160
WHISKEY AND WHISKERS FACIAL
Combining the classic elements of a facial with high-quality products for a healthy well-groomed beard, this 25-minute service features a deep cleansing and gentle exfoliation of the face followed by a frizzfighting beard mask. A relaxing face massage and a conditioning application of barrel-aged whiskey beard oil complete the experience.
25 Minutes - 90 USD
25 Minutes
USD 90
Call 1 (512) 685-8160
Note: Prices and treatments are subject to change without notice.