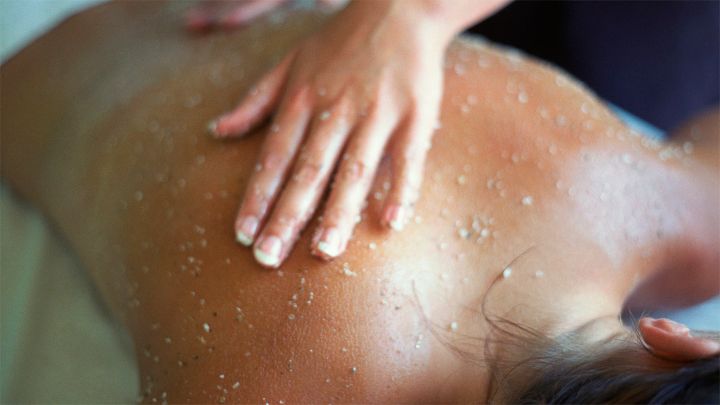 FOUR SEASONS SENSORY EXPERIENCE
Awaken your senses with The Spa's signature head-to-toe experience, starring Texas-grown sage and its many proven benefits. Filled with an innovative mix of aromatherapy, acupressure, acu-flex and energy balancing Chakra techniques, this treatment includes a detoxifying dry body brushing and a relaxing full-body massage using local river stones.
80 Minutes - 225 USD
80 Minutes
USD 225
Call 1 (512) 685-8160
LAVENDER DREAMS BODY WRAP
The calming and balancing benefits of wild lavender take the spotlight in this treatment that begins with an exfoliating Kerstin Florian Turkish salt scrub. Next, lavender essential oil is massaged into the skin and absorbed during a detoxifying and hydrating body wrap. A full-body massage provides the perfect finish, leaving you in a deeply relaxed and ready-to-dream state.
80 Minutes - 215 USD
80 Minutes
USD 215
Call 1 (512) 685-8160
BODY FIRMING DETOX
A wake-up call for your lymphatic system, this treatment features an energizing and detoxifying dry brushing followed by a ginger massage, resulting in firmer skin, reduced cellulite and a slimmed-down appearance. This exclusive experience finishes with a multi-vitamin firming crème to hydrate and brighten your skin.
50 Minutes - 160 USD
80 Minutes - 210 USD
50 - 80 Minutes
USD 160 - 210
Call 1 (512) 685-8160
Essential Oil Body Wrap
Aromatherapy oils and a mineral-rich body crème merge for maximum benefits in this treatment that combines a full-body wrap and Swedish massage to relieve muscle tension, promote detoxification and boost hydration. Choose from neroli, lavender or ginger essential oils to personalize your sensory experience.
50 Minutes - 160 USD
50 Minutes
USD 160
Call 1 (512) 685-8160
Note: Prices and treatments are subject to change without notice.