My Four Seasons
5 Dog-Friendly Spaces in Austin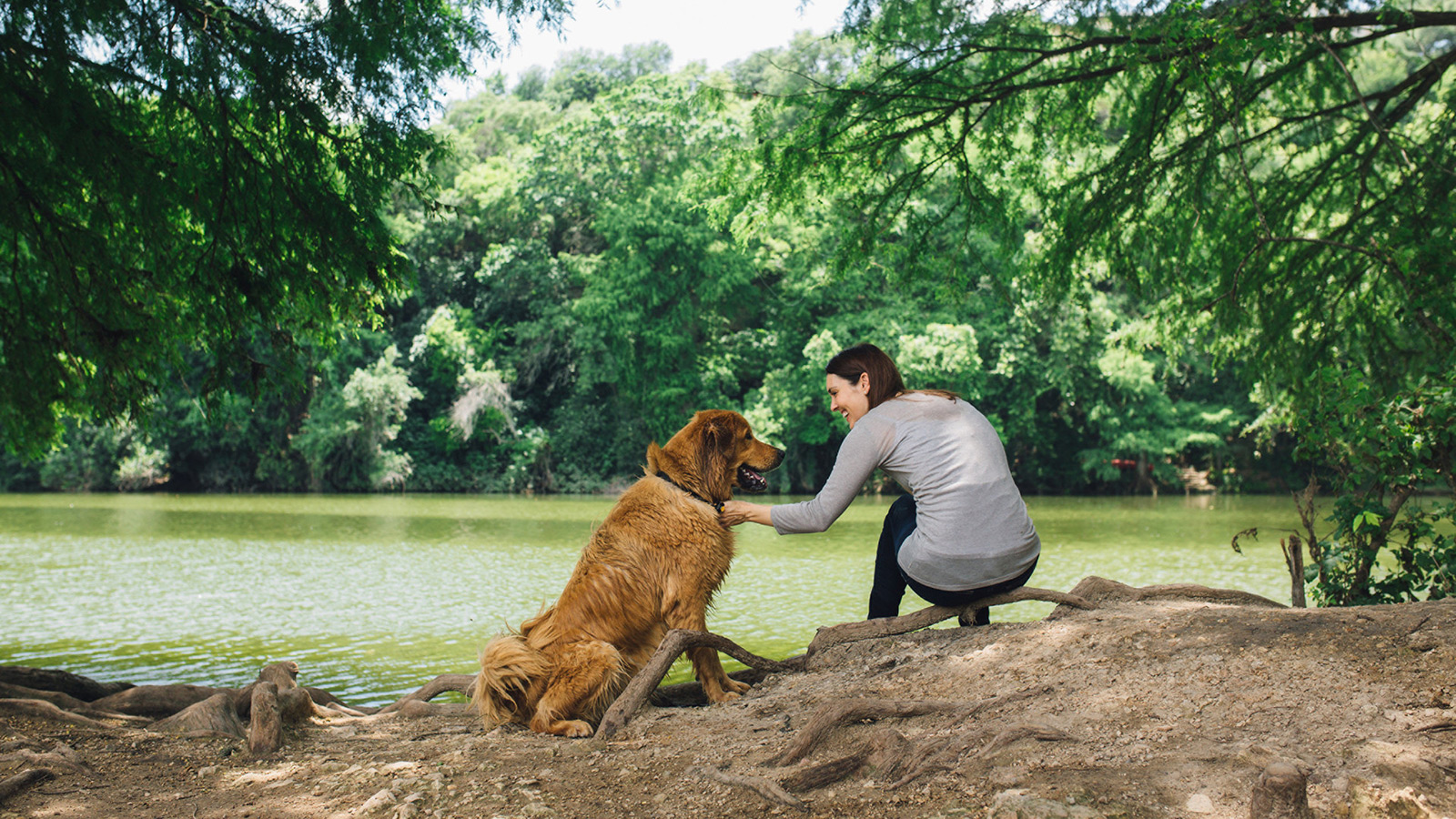 When our dog, Lincoln, needs to burn off some energy – which is pretty much every day – we love to take him to Red Bud Isle off Lake Austin Blvd. Surrounded on three sides by Lady Bird Lake, this peninsula park has a mostly shaded half-mile loop path that makes for a picturesque stroll. Our favourite part, though, is that the entire park is off-leash so our dog can romp, swim, sniff and play with other socialised pooches to his heart's content. Lincoln is always happily exhausted after a visit to Red Bud Isle!
Austin Beer Garden & Brewery is a great casual spot to go after a morning hike on the greenbelt. We enjoy their unique pizza pies, sandwiches (the pulled pork is huge!) and cold beer, while Lincoln likes the dog watering station, the shaded outdoor patio and the great people – and dog – watching. Closer to Four Seasons, Banger's on Rainey Street is also a great spot to grab a drink with your dog, especially the third Monday of each month when they celebrate "Mutt Monday" with giveaways, a special sausage menu (for pets) and half-off pints (for humans).
After working all week, my husband and I often want to enjoy a nice meal out but we feel guilty leaving Lincoln at home alone. Problem solved thanks to District Kitchen + Cocktails. Within walking distance of our southwest Austin home, this upscale restaurant has a sprawling patio, great food and wine and live music on weekends. If we venture downtown, our restaurant of choice is TRIO. Dogs are welcomed with water bowls and homemade treats on the Terrace, which is our seating of choice, thanks to the unbeatable lake views. Lincoln is especially happy when we have leftover smoked rib eye or filet mignon… of course the steaks are so delicious that leftover don't happen very often!
Milkbones are fine, but if we really want to reward Lincoln we turn to the treats at Groovy Dog Bakery. He will sit, stay, lie down and do pretty much any other trick we ask of him just to get one of their PeaMutt Butter Pleasers. In addition to all-natural treats, the store on South Lamar also sells toys and gifts for dogs and their dog-loving humans.
At just shy of 100 pounds, Lincoln is a handful on a normal day. Add water and it's almost impossible to keep him contained! Somehow, though, the team at Dirty Dog Grooming on South Lamar manages to calm him long enough to get out all of the mud, leaves, stickers and other debris that attach themselves to his bushy tail. When he's picked up, he always looks – and smells – like new. Dirty Dog also offers walk-in self-grooming, but if you go the full-service route be sure to make an appointment in advance since we're not the only ones who know about this great place!