Prime shopping and dining options pervade this bustling U.S. capital, where you can visit cultural institutions, tour historic monuments and weave your way through museums against the beautiful backdrop of the Potomac and Anacostia rivers. To help you make the most of your next trip, we asked Julie Saunders, Chef Concierge at Four Seasons Hotel Washington, DC, and her expert team of Les Clefs d'Or concierges (who, combined, have more than 100 years of experience in the destination) to share their recommendations for the best things to see and do in Washington, DC.
Only in DC
Visitors to the U.S. capital can take advantage of some activities unavailable anywhere else in the world. If arranged in advance, private groups may tour the White House , the home of the nation's president since 1800 and a central symbol of American democracy. Those looking for a glimpse of the political system at work can observe Congress—both House and Senate —in action, or watch an oral argument at the Supreme Court for insight into the United States judicial system.
Private collections and tours
Art history aficionados will find a rare treat in Glenstone, a private art collection featuring post–World War II American and European art. The collection is housed in a serene 200-acre (60-hectare) property just outside the city and is virtually unknown beyond the art world. The Kreeger Museum, set within more than 5 acres (2 hectares) of sculpture-filled gardens and tranquil woods, focuses on 19th- and 20th-century paintings by Monet, Picasso, Renoir, Cézanne and many more. As for better-known attractions, the best way to experience the city's fascinating landmarks is by scheduling a tour. You can make your way through the U.S. Capitol by making a reservation in advance through the Capitol Visitor Center, or retrieving a same-day tour pass in the public walk-up line on site. If you are a U.S. resident, you can contact the office of your state representative or senator to schedule a staff-led tour. A private tour of Mount Vernon includes entry into George Washington's tomb and the restricted third floor of the main house.
DC's outdoor recreation
Washington, DC, hosts more parkland per capita than any other city in the country, so it's easy to satisfy a yearning for green spaces. Rock Creek Park's diverse scenery draws hikers and cyclists from around the world, while the Mount Vernon Trail offers great views of the city along the Potomac River. From this trail, visitors can spot the monuments, watch planes landing at Gravelly Point and bike all the way to George Washington's Mount Vernon in Virginia. Another favourite recreational spot is Theodore Roosevelt Island. This living memorial dedicated to the 26th president of the United States features several nature trails ideal for a quick escape from the city and a chance to view wildlife. Bring your walking shoes, because cycling is not allowed.
Capitol city dining
A meeting place for people from all over the world, DC offers some of the finest and most eclectic dining around. In the Foggy Bottom neighbourhood, Marcel's offers award-winning French cuisine, while Cafe Milano delights with Southern Coastal Italian fare. For an authentic Washington experience, follow locals just north of Dupont to Kramerbooks & Afterwords Café & Grill for breakfast or a late-night weekend snack. Part bookstore and part café, this spot has been "serving lattes to the literati" since 1976 and is a favourite gathering place for the politically savvy. Adventurous eaters should try Rasika in the Penn Quarter, where Executive Chef Vikram Sunderam serves traditional Indian fare with a contemporary twist. The signature dish, palak chaat—crispy spinach—should be ordered to begin any meal.
Washington's best views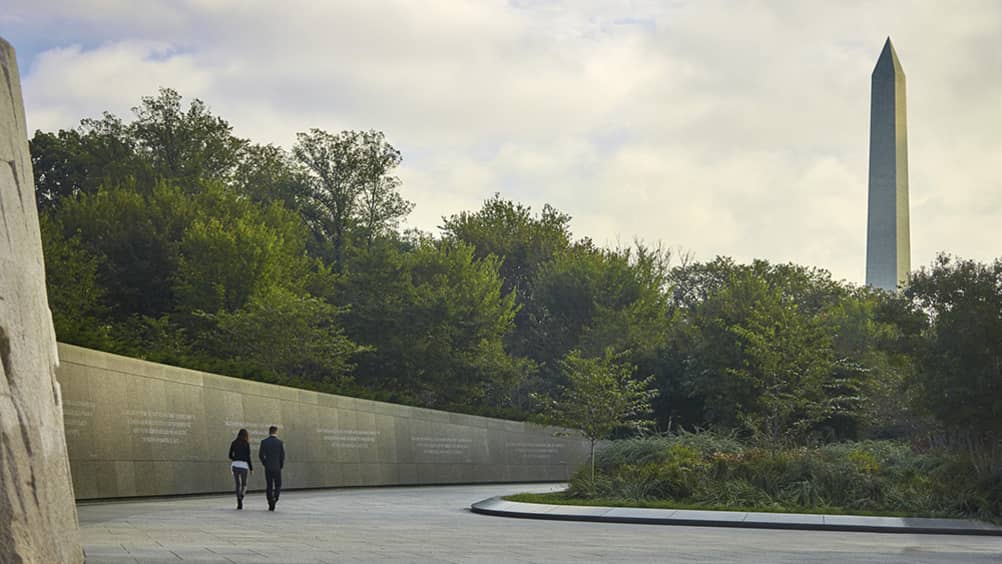 Photography courtesy Four Seasons Hotels and Resorts
The self-guided Kennedy Walking Tour of Georgetown provides an in-depth conversation about the intricate architecture and history of this neighbourhood. Ride or stroll down Embassy Row, home to a collection of mansions that now serve as embassies. For the most impressive vista in town, stand atop the stairs of the Lincoln Memorial, facing the U.S. Capitol, at sunrise or sunset. For a panoramic view of the National Mall's treasured monuments, stand beside the Martin Luther King Jr. Memorial plaque.
Top Washington museums for families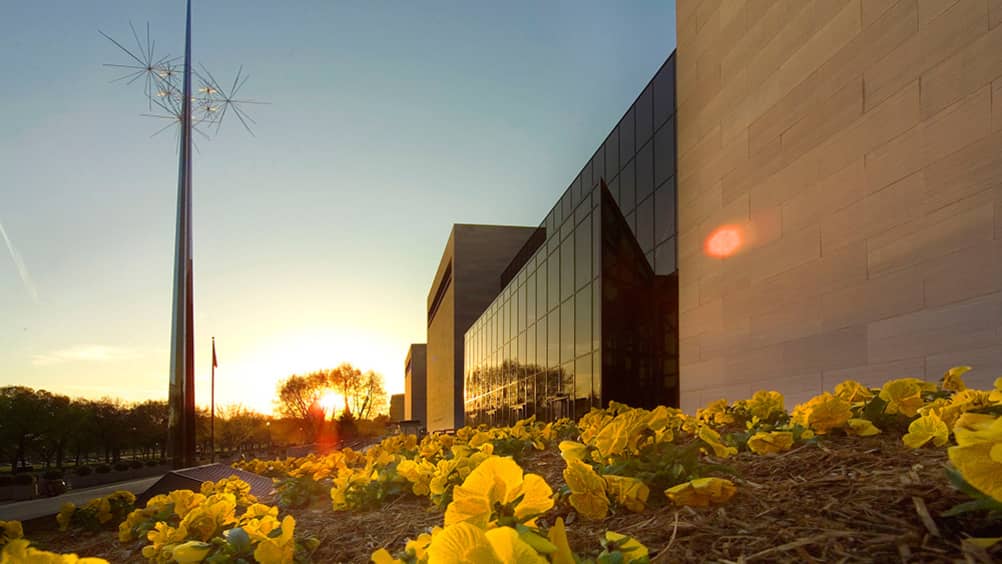 Photography Eric Long, National Air and Space Museum, Smithsonian Institution
Kids can see, touch and taste Native American culture at the National Museum of the American Indian, the newest of the 19 Smithsonian museums. Future pilots and astronauts will love the National Air and Space Museum and its counterpart, near the Washington Dulles International Airport, where the Concorde and stealth bomber reside.
Fans of James Bond or Mata Hari will want to stop at the International Spy Museum to survey the tools and tricks of espionage. The Washington Monument has reopened after nearly three years of repairs and renovations necessitated by the 2011 earthquake, so make an advance reservation to ensure a spot on a tour for your family. Kids may be content with the express elevator ride up 500 feet (152 metres) to the monument's observation deck, but be sure to take time for the museum that stands a few steps below at 490 feet (149 metres).
Explore Washington's shopping districts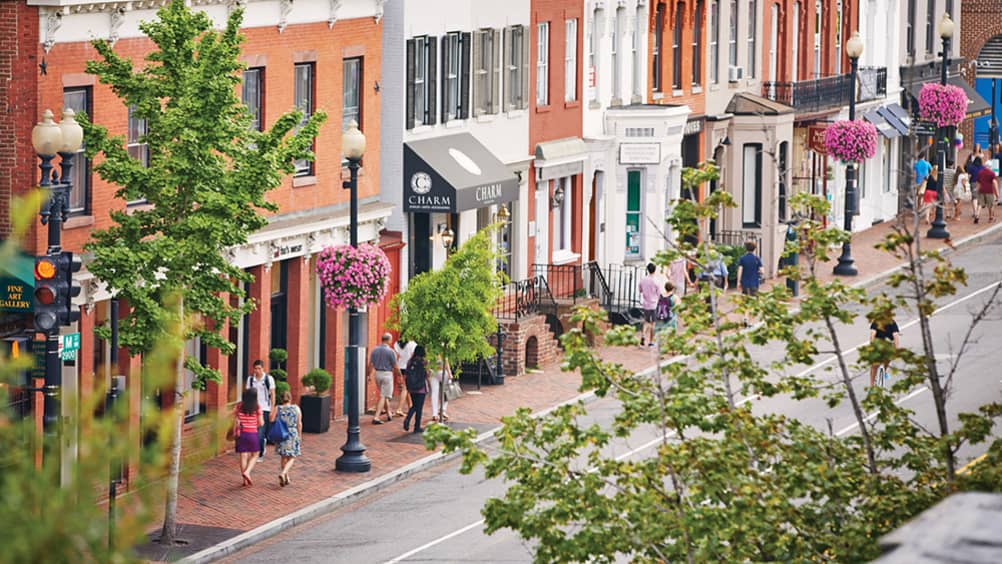 Photography courtesy Four Seasons Hotels and Resorts
Georgetown's historic streets are home to an eclectic mix of independent boutiques and international brands. The collection of cafés and gourmet restaurants in this district make it an ideal spot to spend an afternoon or an entire day.
For high-end shopping, make the 20-minute trip into Maryland to visit The Collection at Chevy Chase. This boutique district features top luxury brands like Cartier, Gucci, Bulgari and Jimmy Choo, while Neiman Marcus and Saks Fifth Avenue are conveniently located just a few blocks away. Memorialize your trip with patriotic pins and jewellery from Ann Hand: This city institution has been accessorizing Washington's elite for more than 25 years.
Women in the arts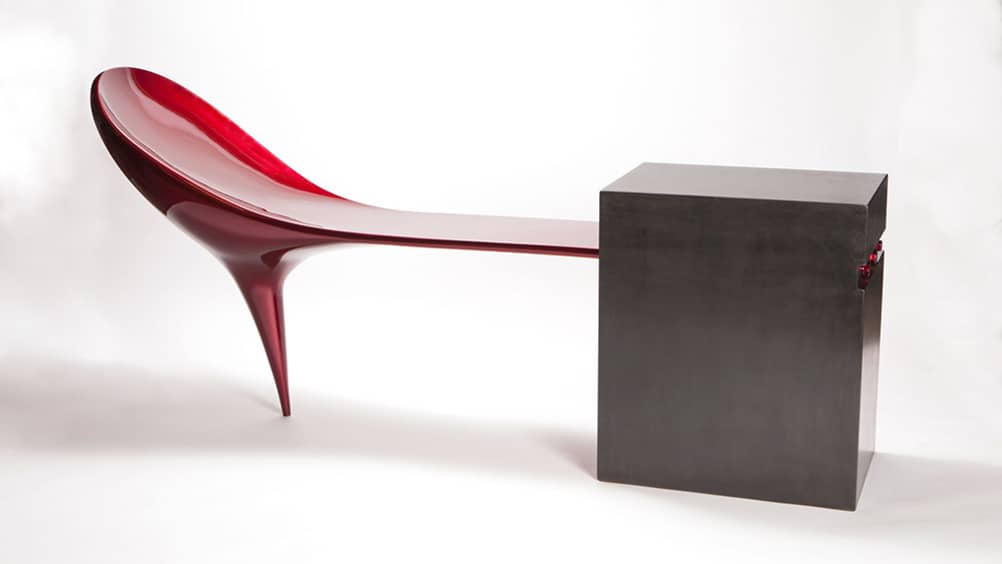 Photography Alison Swiatocha courtesy the Wexler Gallery
While there are works by many women artists and artisans in the Smithsonian's galleries, Washington also has the only museum in the world dedicated entirely to female artists. The National Museum of Women in the Arts, located near the White House, houses a permanent collection of 4,500 objects made by women from around the world. It also regularly showcases current works of sculpture, jewellery, painting, music and more.
DC after dark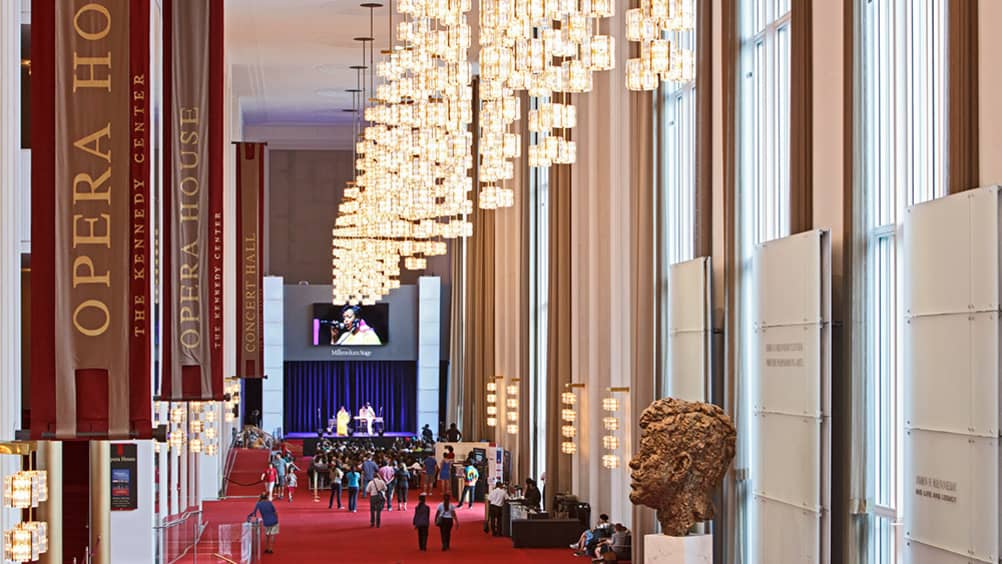 View the city lights from the U.S. Marine Corps War Memorial, the perfect place to sit quietly and take in DC's majestic landscape from across the Potomac River. After soaking up the scene, head across the river to the hip 14th Street corridor for artisanal and craft brews at Birch & Barley. You may have to stand in line, but the selection of 555 beers is worth the wait. Top off your evening at the Kennedy Center, a premier performance venue that houses multiple theatres and is home to the National Symphony Orchestra and the Washington Opera.
Four Seasons Hotel Washington, DC