All Food and Drink
James Beard Award-Winning Chef Gerard Craft is blending the tradition of wood-fired meat, vegetables and fish with bold international flavours. With an eye on the entire world, but a heavy hand toward South America, a meal at Cinder House is always flickering with surprises.
Innovative cocktails, an extensive list of wines by the glass and a handpicked selection of local and craft beers served alongside light fare make this St. Louis' best spot for sipping, snacking and socializing. Grab a caipirinha and sit back and enjoy the terrific view, seated inside or perched at the outdoor bar overlooking the downtown skyline.
Whether you're time-zone hopping, feeding a hungry team during an impromptu meeting, or looking for quiet, private dining, you can choose from our extensive In-Room menu day or night.
Events
Sundays 10:00 AM – 3:00 PM

Cinder House Brunch Buffet

Centered around dishes from the custom, wood-burning hearth, Gerard Craft and his team have created an incredible Sunday Brunch Buffet. The buffet features multiple carving stations, omelettes made-to-order, fire-roasted vegetables, fresh salads, fruit and traditional brunch favorites.

Sunday – Friday, 4:00 pm – 6:30 pm

HAPPY HOUR

Join us at Cinder Bar for a USD 15 burger or piri piri sandwich and draft beer or caipirinha.
Welcome to Cinder House by Gerard Craft
The Team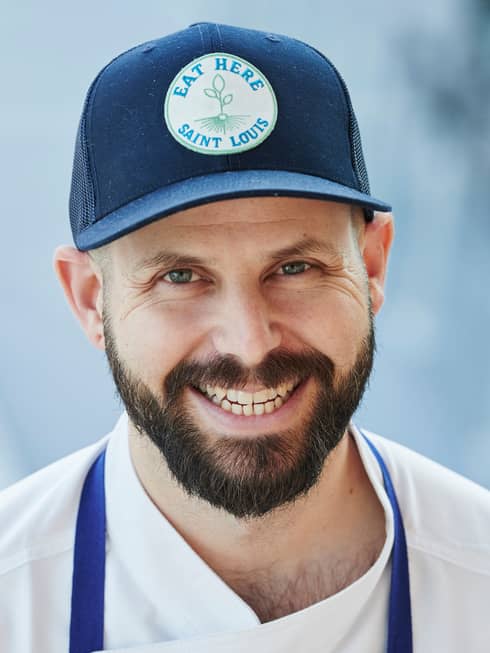 Consulting Chef Gerard Craft
"Some foods taste so much more complex when cooked on a wood fire. Grilling is a universal technique so the menu reflects many different cultures but the food will be heavily influenced by the grilling mecca of South America."