All Food and Drink
Events
Sunday, May 9, 2021 from 8:00 am – 2:00 pm

Mother's Day Brunch

Chef Gerard Craft and the Cinder House team invite hotel guests and locals alike to celebrate mom with a lavish a la carte brunch. Indulge in an Egg White Frittata with blue crab, the South American flavors a Coctel de Camarones, and the sweetness of Blueberry Pancakes topped with locally-made maple syrup. Treat mom to a 'mom-mosa' with USD 30 mimosa carafes that feature choices of fresh orange, passion fruit and peach juice. Secure a reservation by calling Cinder house at 314-881-5759 or booking online at cinderhousestl.com.

Daily Curbside Dining

Centered around dishes from the custom, wood-burning hearth, enjoy an expertly prepared meal from Gerard Craft and the Cinder House team. Curbside dining is available Monday to Sunday from 8:00 am to 10:00 pm. Please call +1 (314) 881-2123 to place an order.

View Menu

Sundays – Fridays from 4:00 pm – 6:30 pm

Happy Hour

Join us Sunday through Friday from 4:00 pm - 6:30 pm for your choice of a Cinder House Burger or Piri Piri Chicken Sandwich plus any Draft Beer or Caipirinha for USD 15.
Welcome to Cinder House by Gerard Craft
The Team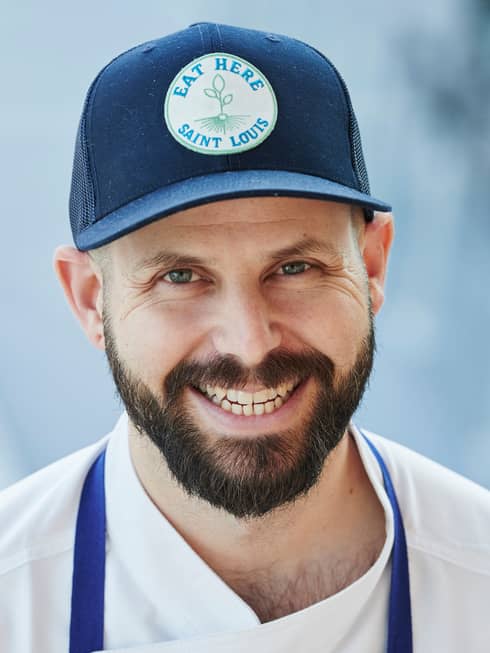 Consulting Chef Gerard Craft
"Some foods taste so much more complex when cooked on a wood fire. Grilling is a universal technique so the menu reflects many different cultures but the food will be heavily influenced by the grilling mecca of South America."