Situated in the Sangre de Cristo foothills, at over 7,000 feet, Santa Fe is known for year round outdoor adventure, a vibrant arts scene and rich Native American history. The aptly nicknamed "City Different" provides some of the best dining, shopping, sightseeing, culture and outdoor adventures the Southwest has to offer. To help you make the most of your visit, we asked the Concierge Team at Four Seasons Resort Rancho Encantado Santa Fe, for insider tips on the best things to do, from sampling chili sauces to hiking the region's beautiful trails.
Outdoor adventures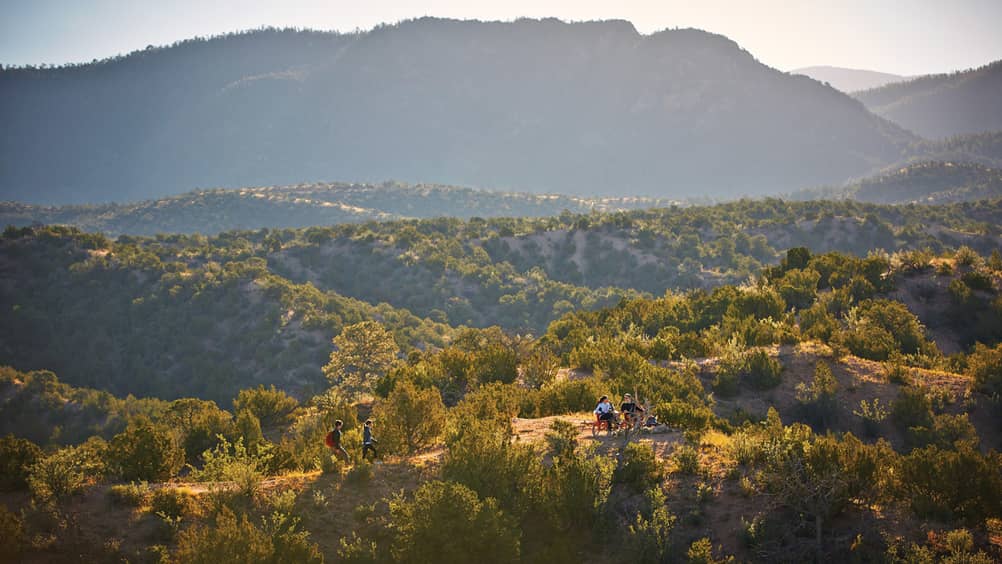 The most scenic spot in all of Santa Fe is at the top of the Ski Basin, where you can take in a breathtaking view higher than 12,000 feet (3,600 metres). The Camino Encantado Trail, Tesuque Creek, Rio En Medio and the Dale Ball Trail System are excellent trails for hikers of various fitness levels.
For adventure-seekers, whitewater rafting, mountain biking, hot air ballooning, skiing and snowboarding are all great options. Pair up with the Resort's exclusive adventure team for different excursion options, from short, 90-minute hikes to full-day excursions.
Art scenes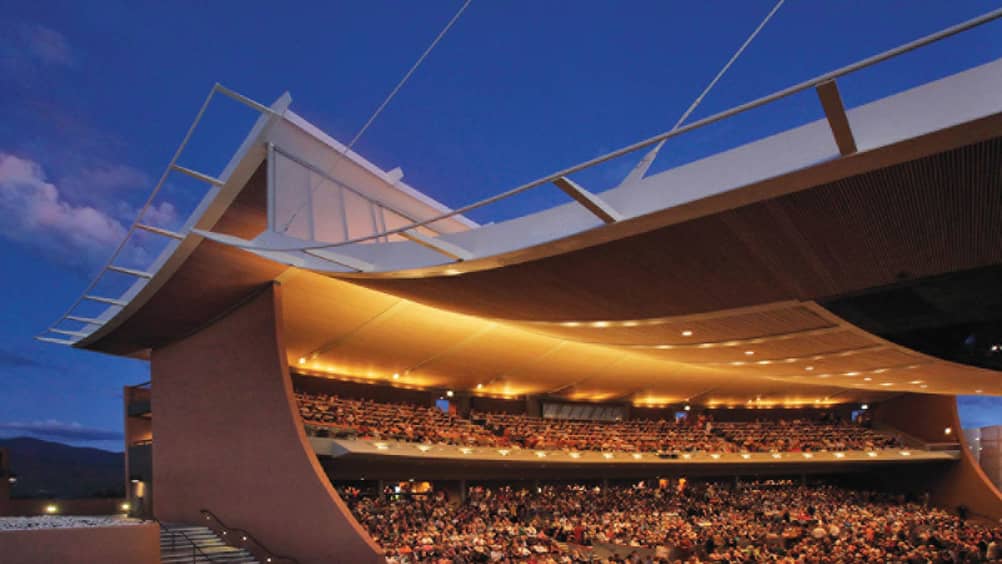 Photography courtesy Four Seasons Hotels and Resorts
Art is reason alone to visit Santa Fe. Stroll down the half-mile–long Canyon Road, home to an extensive collection of local galleries, restaurants and boutiques. Shidoni Foundry and Galleries and Tesuque Glassworks both are perfect for an off-the-beaten-path cultural experience. These gems are tucked away in the nearby village of Tesuque, situated on a former apple orchard. The Santa Fe Opera and The Lensic Performing Arts Center are also musts. The former, held in July and August, is one of the world's premier summer opera festivals, with a dramatic adobe theatre that blends with the mountain valley setting.
Local dining guide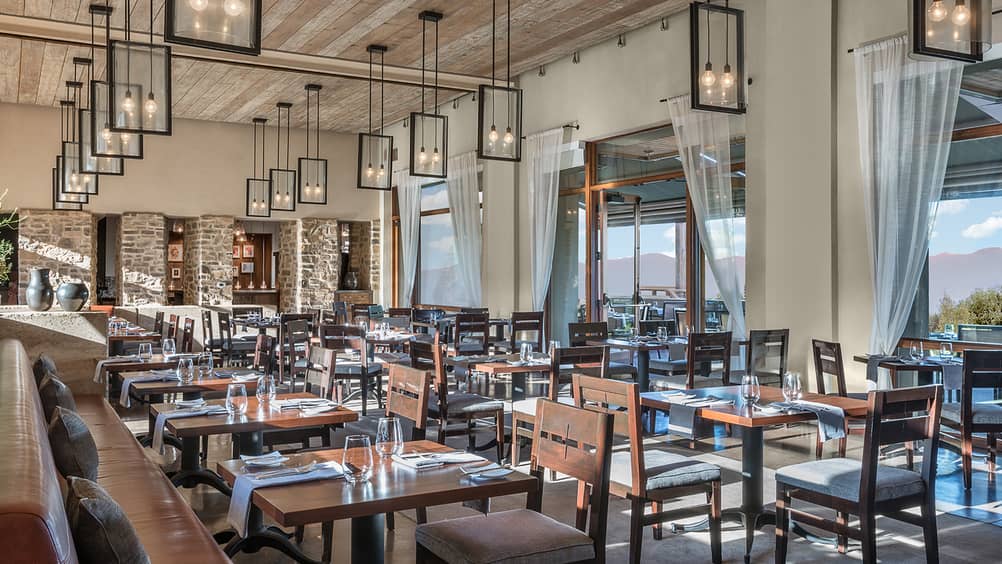 Terra restaurant at the Resort has a diverse menu reflecting new Executive Chef Kai Autenrieth's global training and experience with a New Mexican influence, perfectly plated and served up with a view of the Jemez Mountains. While at Terra stop at the Bar and ask about the Santa Fe Margarita Trail and how you can start your tasting adventure to over 30 Margaritas. Complete the day with dinner at The Shed. This legendary Santa Fe restaurant is known for its New Mexican red and green chili sauces.
Downtown Santa Fe Plaza also offers a variety of dining options, including Southwestern cuisine at the Coyote Café, Café Pasquals and new world cuisine from Sazón. The Compound and Geronimo are fine dining establishments and local favorites set among the many galleries on scenic Canyon Road.
Southwestern shopping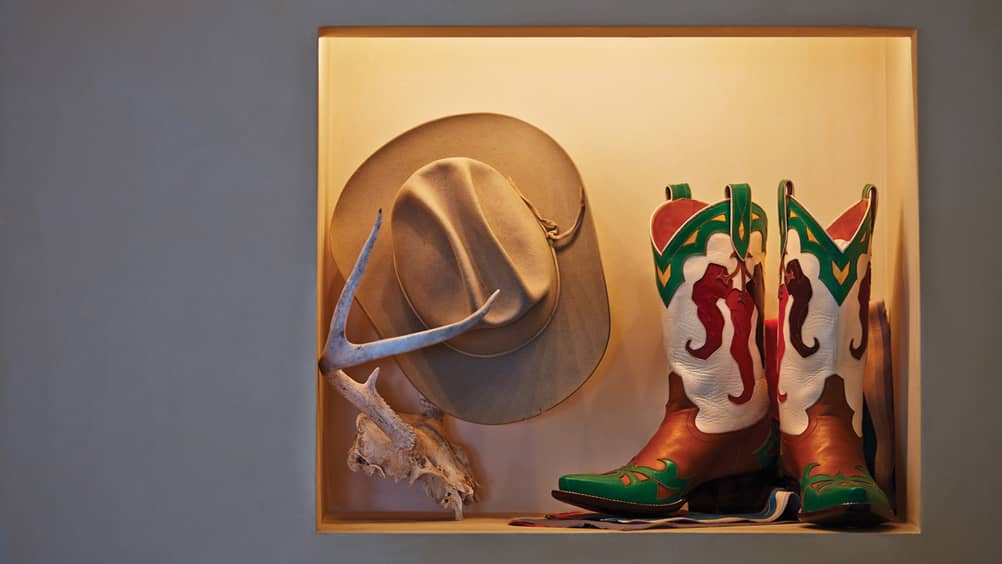 The city's unique and authentic boutiques offer a contemporary twist on Southwestern style. Back at the Ranch specializes in custom, handmade cowboy boots for men and women and Montecristi offers custom hats designed and fitted to your exact head shape and size. Visit Malouf on the Plaza for Southwest inspired jewelry, apparel, accessories, purses and Navajo Rugs. Also, visit James Reid, Ltd., for a high-quality leather belt with a handsome silver buckle or a Western bolo tie. If you are looking for something on the sweet side, visit Todos Santos Chocolates, which offers uniquely molded chocolates and truffles with flavors like red chile-tangerine and black pepper.
Rest and relaxation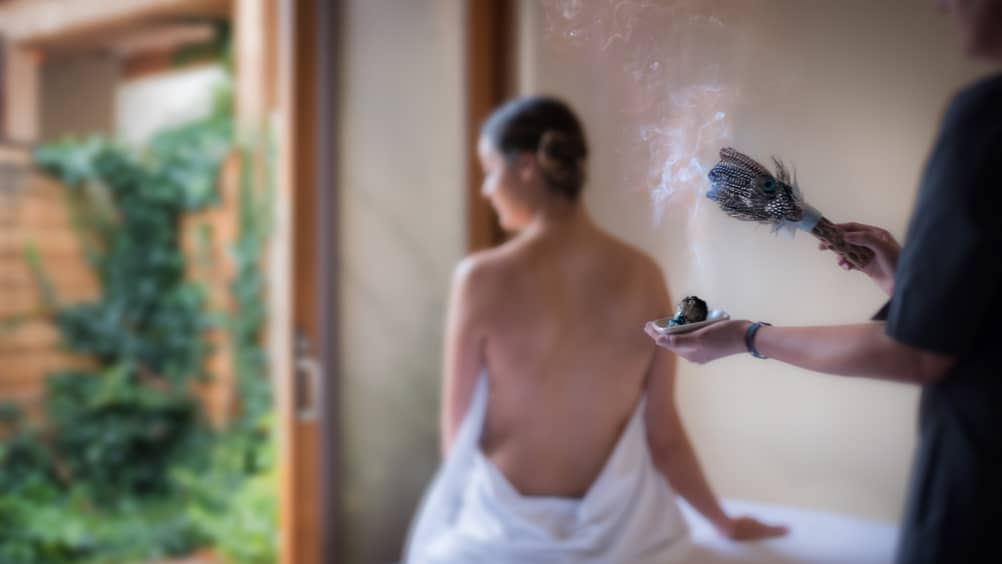 At the Spa at Four Seasons Santa Fe, indulge in the unique Mountain Spirit Purification treatment. This Native American–inspired experience begins with a smudging ceremony (a ritual of burning bundles of sage). An adobe clay body mask is then applied, followed by a soothing scalp and foot massage. After a warm shower rinse, a juniper-sage hot stone massage puts you in a state of pure bliss. Extend your moment of relaxation in the Warming Room, where you can relax with a cup of hot tea by a cosy fireplace.
Family friendly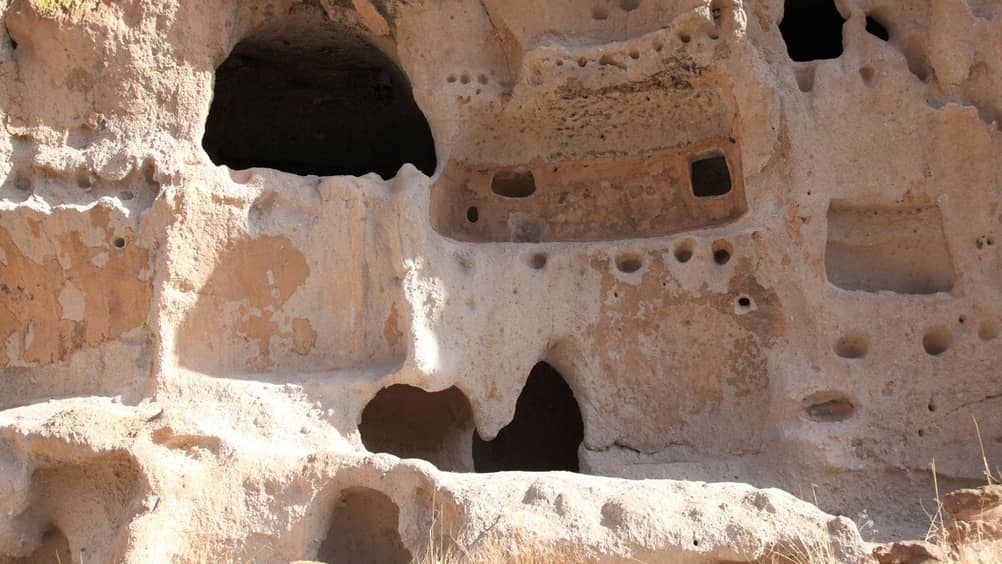 Embark on a day excursion to Bandelier National Monument to explore cliff dwellings and ruins. The Santa Fe Children's Museum and Pony Rides at local Horse Stables are great activities to enjoy along the way. In the fall, enjoy the beautiful aspen trees at the Santa Fe Ski Basin, another lovely place for a picnic, hike or family bike ride. Don't miss Meow Wolf House of Eternal Return, a combination of a jungle gym, children's museum and an immersive art exhibit.
Only in Santa Fe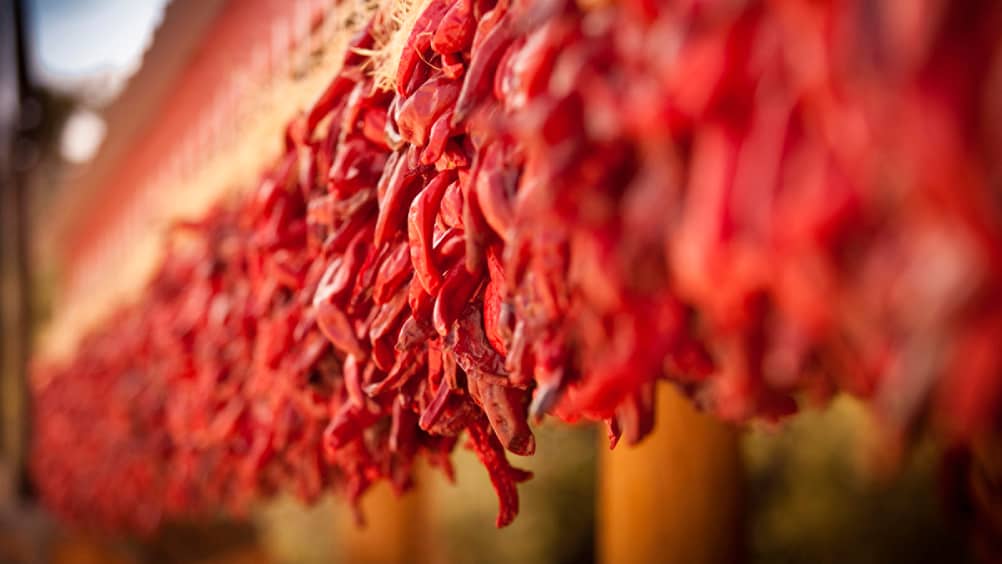 One of the best times to visit is during the fall, when several notable festivals take place. The Santa Fe Indian Market is a weekend celebration in mid-August that honors the Native American arts. In September, the Santa Fe Wine & Chile Fiesta is a five-day event celebrating all of the fabulous food and wine the city has to offer.
The city is beautiful throughout the year, with excellent skiing during winter months and temperate, sunny summer months. Opera season is a highlight during the summer, along with other arts events that keep this vibrant city buzzing.