Celebrate your union in one of Riyadh's most prestigious settings. Fine food, personalised service and special amenities just for brides will make your day unforgettable.
Your Wedding in Riyadh
Host your celebration in our grand Kingdom ballroom with banquet room for 2,400. We make your wedding exceptional, from the early planning stages to the final farewell.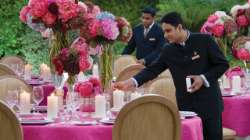 At Each and Every Table
Soft linens, gleaming cutlery, fine china and delicate glassware adorn all our banquet tables. Special colours, patterns or designs are also available. Tell us your vision and we will make it happen.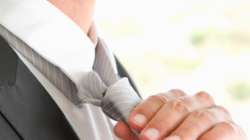 Anticipating Your Every Need
Our Wedding Specialists plan your wedding with the utmost care, taking into account your style, preferences and cultural and family traditions.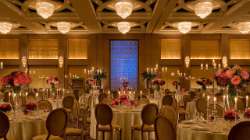 A Fairytale Setting
The Kingdom Ballroom at the Four Seasons Hotel Riyadh is truly a sight to behold, with hundreds of twinkling chandeliers, plush chairs, and beautifully woven carpets. It can be divided into several smaller rooms and is capable of holding up to 4,500 guests.