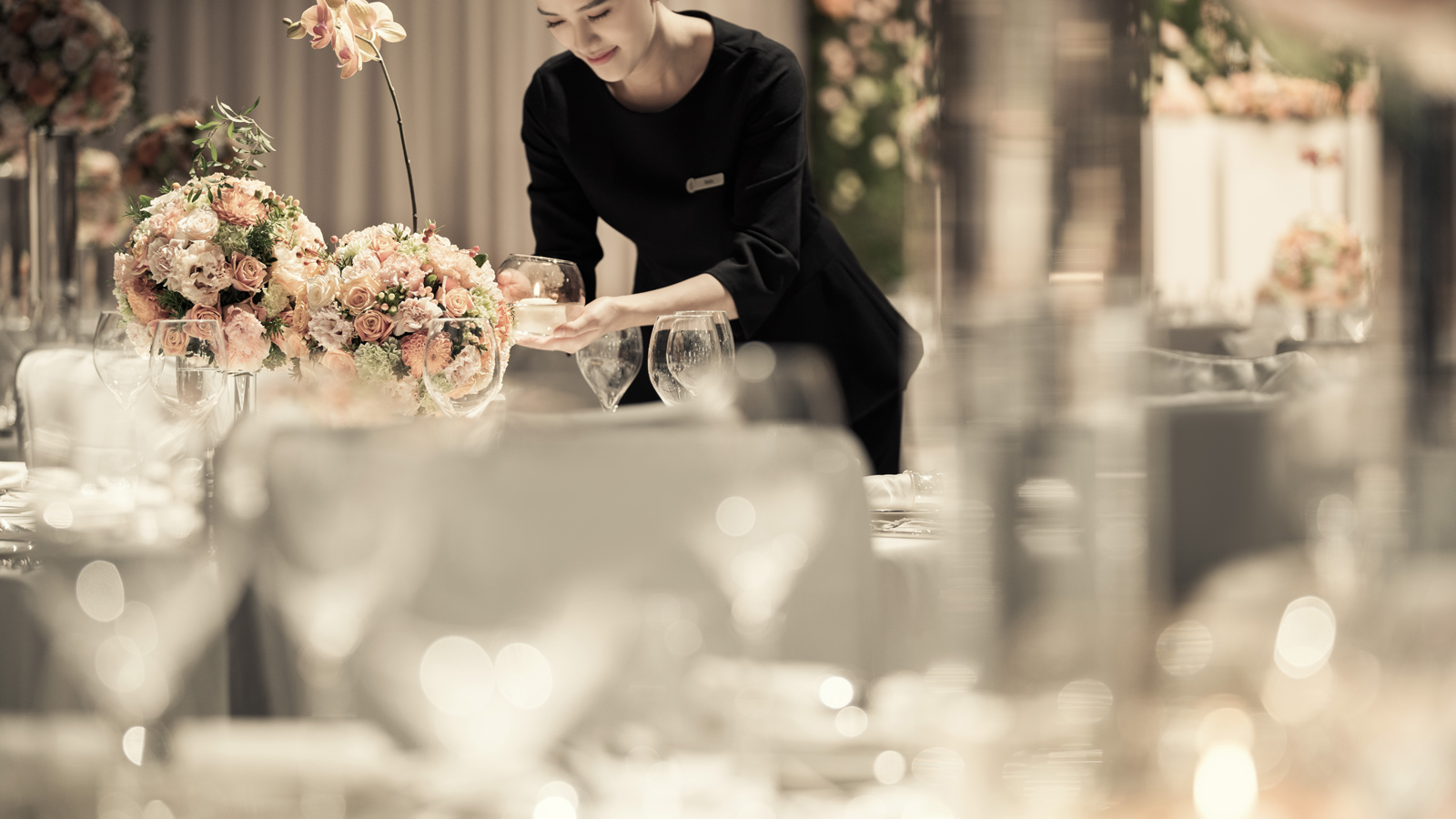 Discover the bright, modern event spaces of Four Seasons Hotel Montreal. Your celebrations unfold on our fifth floor, providing a sense of privacy and exclusivity high above the city streets.
PALAIS DES POSSIBLES BALLROOM
WITH WINDOWS AT EACH END AND AN OUTDOOR TERRACE, OUR SUN-FILLED BALLROOM IS TRULY ONE OF A KIND.
PALAIS DE POSSIBLES BALLROOM
Unparalleled in design, our magnificently modern Palais des Possibles Ballroom features windows at both ends, allowing abundant sunshine by day and sparkling city lights by night. The sleek minimalist design provides a blank canvas, letting your imagination take flight with limitless possibilities for décor, lighting and media. The ballroom includes the west-facing Belvedere Terrace – ideal for sunset cocktails – while the VIP Bridal Suite provides a relaxing hideaway for make-up and hairstyling.
TWO PRIVATE SALONS
For more intimate gatherings – a rehearsal dinner, farewell brunch or a small ceremony – we offer two function rooms adjoining the ballroom on the fifth floor. Salon de la Croix and Salon de la Montagne both offer full walls of windows and may be combined into one larger space.