Milan is a famously stylish destination, but Italy's second-largest city also boasts cultural allure, with artistic masterpieces and architectural wonders scattered amid its cobblestone streets and charming piazzas. We asked Assistant Concierge Gabriele Conte of Four Seasons Hotel Milano to offer his suggestions for experiencing Milan at its finest – from where to find the best designer shopping to which restaurants offer the most irresistibly authentic Italian cuisine.
Shopping in Milan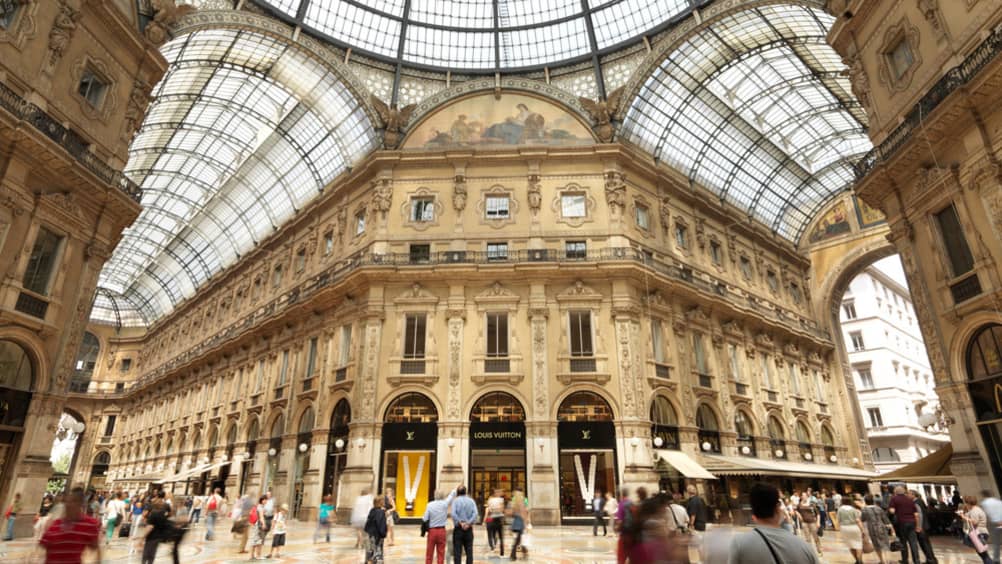 Photography courtesy Four Seasons Hotels and Resorts
One of the world's premier fashion capitals, Milan is a superb place to indulge your sartorial sensibilities. The Hotel sits on the edge of the Quadrilatero d'Oro, or "the Golden Rectangle." This high-style area is home to a number of flagship stores for luxury brands, including Alberta Ferretti, Brioni, Cavalli, Dolce & Gabbana, Kiton, Prada and Versace. Many of these design houses will arrange to have your purchases delivered straight to your room. Other top shops include the ultra-modern Excelsior, which boasts seven floors of high-end fashion, beauty, accessories and food, and concept store 10 Corso Como.
Italian suits
Photography courtesy De Luca Sartoria
When it comes to menswear, there's nothing finer than an Italian-made suit. For top-notch tailoring, visit Andrea Campagna at Via Palestro, 24 or De Luca Sartoria at Via Gesù, 15. Men craving bespoke options travel from all over the world to the renowned A. Caraceni at Via Fatebenefratelli, 16—most famous for their double-breasted jacket design. The Hotel Concierge can arrange a special visit.
Art and architecture
The Gothic Duomo may be Milan's most famous landmark, but for art aficionados, another must-visit church is the 15th-century Santa Maria delle Grazie and its adjoining convent, whose refectory is the site of Leonardo da Vinci's famed Last Supper. (It's essential that you book ahead—ask the Concierge to make the arrangements.) If this masterpiece gives you a taste for more paintings, set your sights on Mantegna's Dead Christ in the Pinacoteca di Brera.
The Museo del Novecento, in Arengario's Palace on the Piazza del Duomo, houses five floors of Pop, Futurist, Modern and Kinetic art. And in the Sforzesco Castle, one of the best-known buildings in Milan, is Michelangelo's famous marble Rondanini Pietà.
Also worth visiting are the Gallerie D'Italia Piazza Scala, the Biblioteca Pinacoteca Accademia Ambrosiana and the Villa Necchi Campiglio .
Italian culture
Spend an unforgettable night watching a dance production of The Sleeping Beauty or listening to Puccini's La Bohème in one of the world's most famous opera houses, La Scala. Locally known as Teatro alla Scala, this venue has hosted famous composers, such as Verdi and Bellini, since it opened at the end of the 18th century. And don't discount La Scala's ballet company, which is excellent and has produced international stars such as Alessandra Ferri and Roberto Bolle.
Tasteful adventures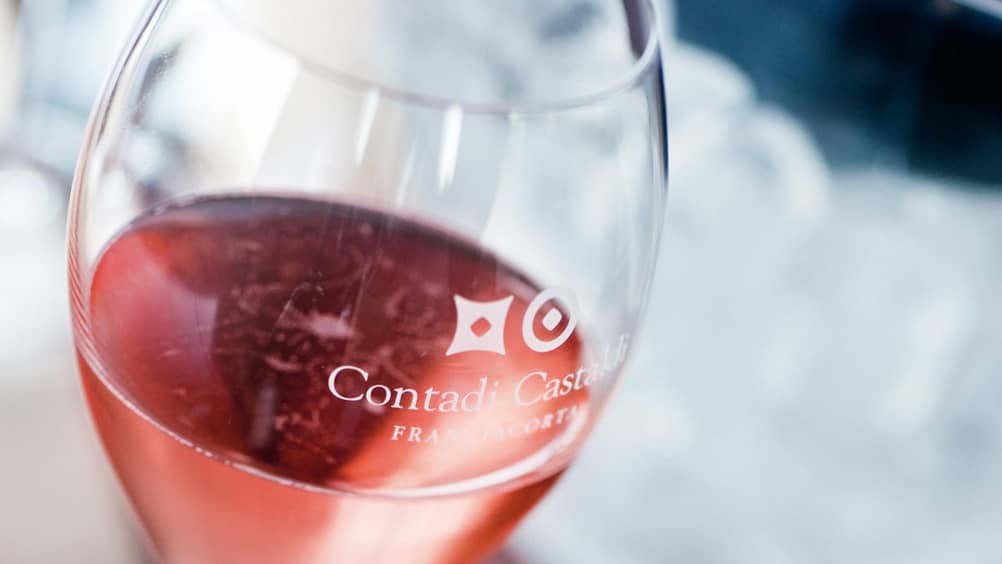 Photography courtesy Contadi Castaldi
There is much to experience outside of Milan's city limits, so save room in your itinerary for a day trip or two. Italy's finest sparkling wines come from Franciacorta, which lies about an hour east of Milan. Notable vineyards to visit in this area include Bellavista, Ca' del Bosco and Contadi Castaldi, where you can witness the winemaking process during a cellar tour before sampling the fruits of the labour.
For a taste of gourmet Italy, the Concierge can organize a personalized truffle-hunting experience in the Alba region, an area two hours southwest of Milan that's known for its culinary excellence. Afterwards, enjoy dinner at the Dulcis Vitis restaurant, which also offers cooking classes upon request.
To see the Italian countryside from the skies, embark on a luxury helicopter tour of the Alps, the Blessed Valley and Antica Corte Pallavicina. Ask your Concierge to arrange the excursion.
Football fever
For a glimpse of authentic Milanese life, attend a football match of one of the top two teams from the area—AC Milan and FC Internazionale. There's nothing quite like the roar of the crowd at the San Siro stadium. If you cannot attend a game, head to Casa Milan, a veritable heaven for football fanatics, offering shopping, dining and many other attractions inspired by the AC Milan club.
Italian cuisine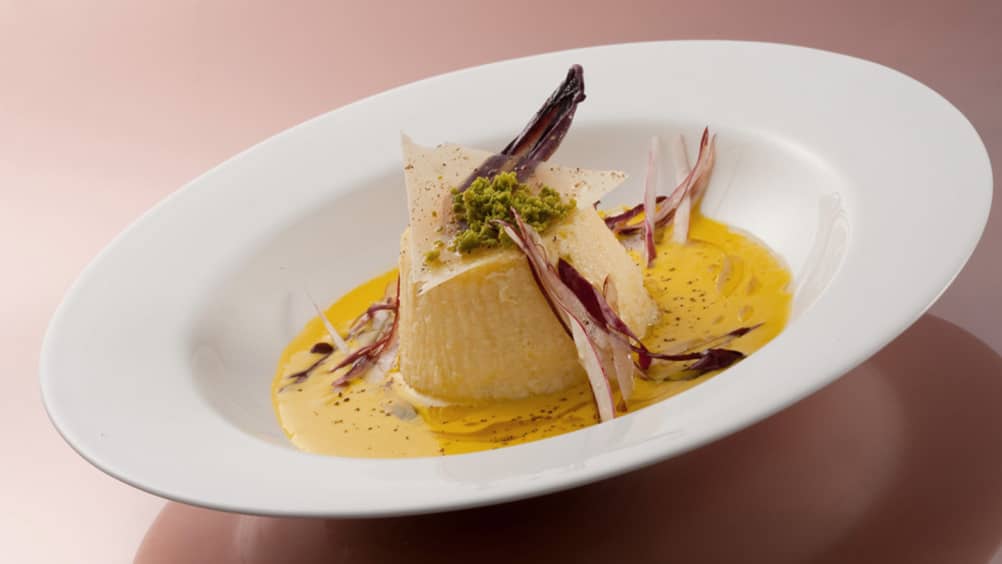 Photography courtesy Four Seasons Hotels and Resorts
Bordered by canals, the charming Navigli district is home to many great restaurants, including the two-Michelin-starred Sadler—where the Menu del Mercado changes daily to incorporate the freshest seasonal ingredients—and the authentic Al Pont de Ferr. Visit the Brera/Corso Como area to sample exquisite northern Italian cooking at the intimate La Briciola, or the traditional yet trendy Osteria del Corso.
If you prefer to stay closer to the Hotel, start the evening with an innovative cocktail at the Hotel's Il Foyer before heading to La Veranda restaurant, which showcases regional ingredients and boasts an extensive Italian-influenced wine selection.
Vibrant nightlife in Milan
No matter the season, Milan knows how to party—especially after dark. The ultra-luxurious Just Cavalli Milano, a restaurant and club designed by fashion icon Roberto Cavalli and architect Italo Rota, sizzles once warm weather hits. When temperatures drop, the trendy and exclusive Armani Privé at Via Gastone Pisoni, 1, is the place to be.
Four Seasons Hotel Milano