Maui offers a stunning array of tropical landscapes (think beaches, rain forests and volcanoes) and outdoor activities, including everything from a round of golf on a championship course to a full-day excursion aboard an outrigger canoe. Also home to upscale shopping, fine dining, arts and entertainment, this is an ideal destination for a tropical getaway. To help make the most of your next trip, we asked Sam Wilhelm of Four Seasons Resort Maui at Wailea to share tips for experiencing the very best of Maui.
Golf like a pro
If you love to golf, tackle courses you've seen the pros play on television. The Gold Course at Wailea Golf Club hosted the Wendy's Champions Skins Game for years, while Wailea's Blue Course was the longtime home of the LPGA's Kemper Open. Royal Kaanapali now has the Skins Game, while the PGA Tour season always starts at Kapalua's Plantation Course with the Hyundai Tournament of Champions.
Shopping in Maui
Attracting the most discerning visitors and locals alike, the Resort is home to three retail boutiques: Cabana (casual designer apparel), Ports (sundries and logo wear) and 22 Knots (high-end women's fashion). Peruse merchandise from top luxury designers, including such iconic brands as Missoni, Stella McCartney and Lanvin. Several times a year, the boutiques feature trunk shows, for which elite designers travel to Maui to grant exclusive access to their newest collections.
Winter whale watch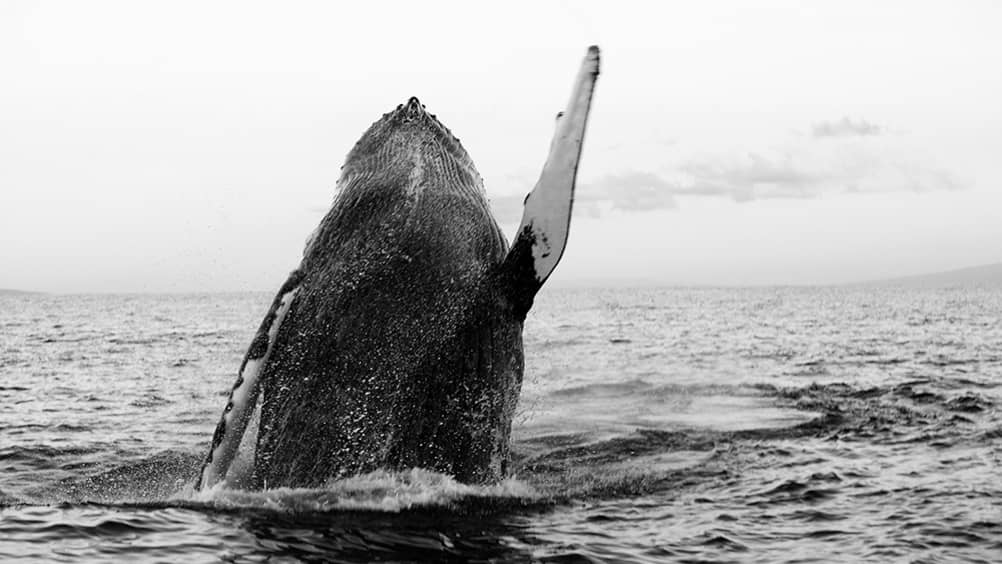 Photography Robert Plotz / Thinkstock
The narrow channel between Maui and Lana'i is among the best places in the world to see humpback whales, which frolic between December and May. You can also see dolphins in the same waters. Among many tour operators, the non-profit Pacific Whale Foundation stands out with its eco-friendly catamarans.
An art museum in the Resort
The world's pre-eminent collection of contemporary Hawaiian art cannot be found in a museum: It's on display throughout the Resort. A curator painstakingly assembled more than 280 important paintings, sculptures, ceramics, textiles and artefacts, all created since Hawaiian statehood in 1959. See the Concierge to go on a podcast tour of the collection.
Surfing and diving in Maui
Photography Rob & Julia Campbell
With waves rumoured to reach up to 120 feet (36 metres) high, Maui's "Jaws" is among the planet's most famous expert surf spots. But Maui is equally welcoming to beginners, for whom qualified instructors offer lessons, and perfect waves can be found near Wailea.
Novice divers can try a scuba lesson from Maui Under Sea Adventures right in the Resort's pool before moving on to a beginner reef dive or certification program. Advanced divers can go to the Molokini Crater dive spots, where you can search for octopus, moray eels, manta rays, dolphins and even sharks.
Step back through time
The famous drive to Hana is a must-do while on the island. Conquer the Hana Highway's 620 hairpin curves and 59 one-lane bridges. This full-day journey offers glistening waterfalls, tropical flora and lush sea cliffs—all a stone's throw from the winding road.
Points of interest are abundant along the way, giving you the opportunity to revitalize your senses with an invigorating waterfall swim, stroll through a botanical garden, picnic at Waiʻānapanapa black sand beach, and share in the magic of Hana. A round-trip drive to Hana from the Resort is about four and a half hours.
Zip lining in Maui
Soar above Maui on an exhilarating eco-adventure. Pi'iholo tours zip over ravines of eucalyptus and koa trees in the beautiful up-country area and offer some of the longest lines, allowing you to zip over 1,000 feet (300 metres). Highly trained experts safely lead you through the scenic courses, disclosing historical and cultural lore of the land as well as facts on flora and fauna.
Paddle Polynesian style
Outrigger canoes are the most traditional Hawaiian vessels, and they are still a popular form of exercise, recreation and competition in the islands. The Resort offers a complimentary programme four times daily, Monday through Friday. The Resort's championship paddling team will teach you about the history and technique of outrigging, and then lead you on a trip around Wailea Bay to see the reefs that are teeming with wildlife.
Four Seasons Resort Maui at Wailea