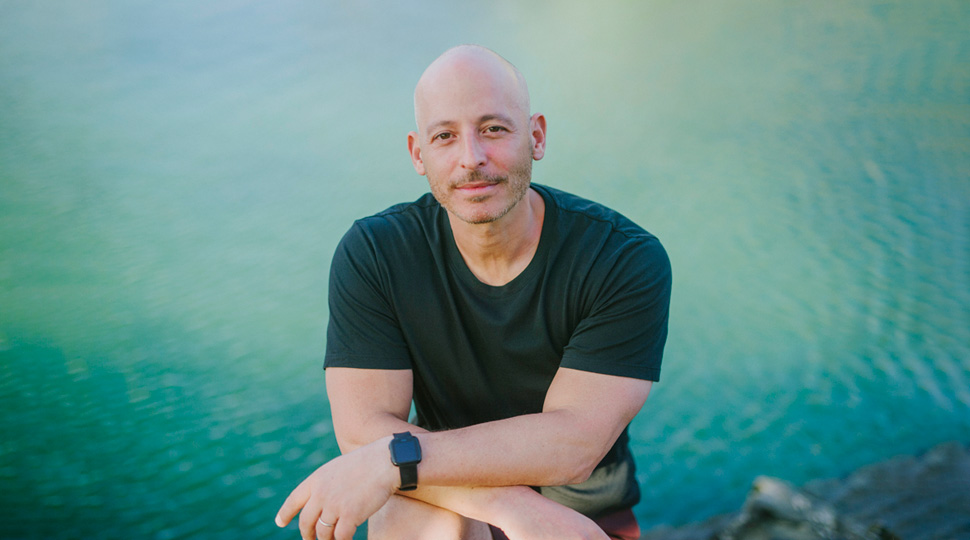 Fitness guru Harley Pasternak's innovative approach to efficient and effective full body workouts has earned him a notably large celebrity client roster. Now, as Global Fitness Advisor to Four Seasons Hotels and Resorts, he's sharing that sought-after knowledge with guests.
In addition to reimagining the brand's fitness facilities, Pasternak has designed a workout video series to help with five of the most common fitness challenges experienced by travellers. His Total Beach Body video provides a pre-vacation toning strategy, including how-tos for 10 simple gym exercises. Once you arrive at your destination, you can hit the gym and follow his strength-focused Out of Office Fitness routine or get a burst of aerobics with his Hotel Fitness Favourites video, which mixes strength exercises with intervals on the elliptical and treadmill.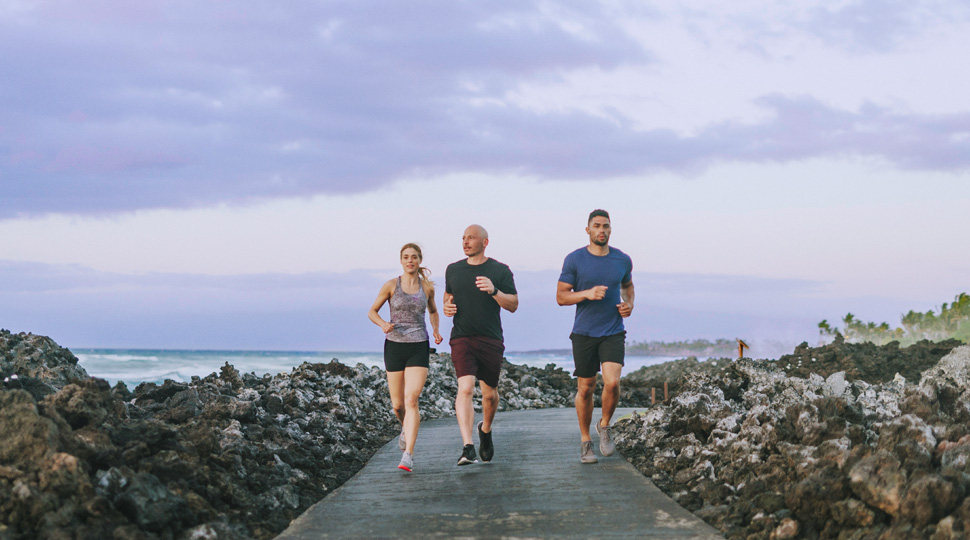 Can't shake your jet lag? Pasternak has some suggestions. His Jet Lag Rescue video offers straightforward advice: Get outside and get moving. He recommends hiking, jogging, doing repeats on stairs, and walking, running or combining the two.
"You don't have to do an intense boot camp," he says. "A nice walk will do the trick. If you're in an urban city, go explore. If you're at a beach resort, walk on the sand."
Equipment-free exercises like planks, lunges, hip thrusts, push-ups and supermans can be done in the comfort of your hotel room, outdoors or at the gym, he says. As added motivation, Pasternak created the #FitWithFSChallenge, encouraging guests to share their workouts on social media. 
Here, Pasternak shares his gym innovations, gives tips for creating a travel-friendly approach to fitness and reveals his own secrets for staying fit on the road.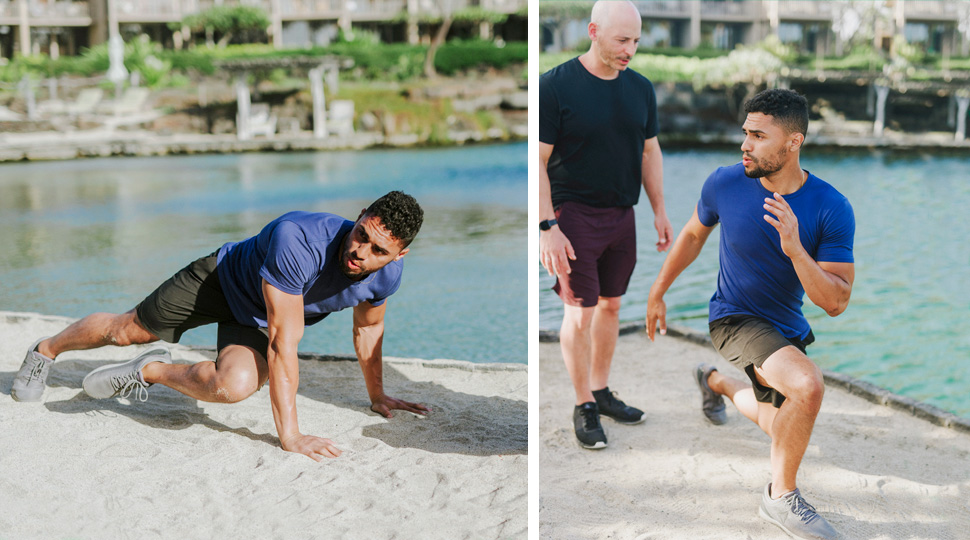 How do you combat the effects of flying?
"Sitting on a plane for a long time is tough on your body. Try to get up at least once an hour and walk the length of the aisle. Stay hydrated and avoid salty food, caffeine and alcohol. Whenever possible, bring an extra pillow to make your lower back and your neck comfortable for the ride."
What is the easiest way to keep up a fitness routine on the road?
"It's a lot easier than you think: Walk. You can do it anywhere, any time, even in dress clothes. I don't use the word 'cardio.' I don't use the word 'aerobics.' I use the word 'movement.' We all need to move our bodies. I tell people to set a daily step goal, whether it's 10,000 steps or 14,000 steps a day. Hit those steps and you'll start to lose body fat."
Harley Pasternak's Favourite Outdoor Workouts
For someone who is vacationing at the beach and wants to take advantage of the setting, what exercises translate to sand?
"Running on sand absorbs the pounding that would otherwise go to your joints, and it challenges your body's muscles differently than when running on a hard surface. Try doing repeats of sprinting for 15 seconds and then walking for 30 seconds. In between sprint intervals, add a jump squat. The sand is a great natural cushion to absorb the shock of the landing. Last but not least, try planking on the sand. What a great thing looking out at beautiful views of the ocean."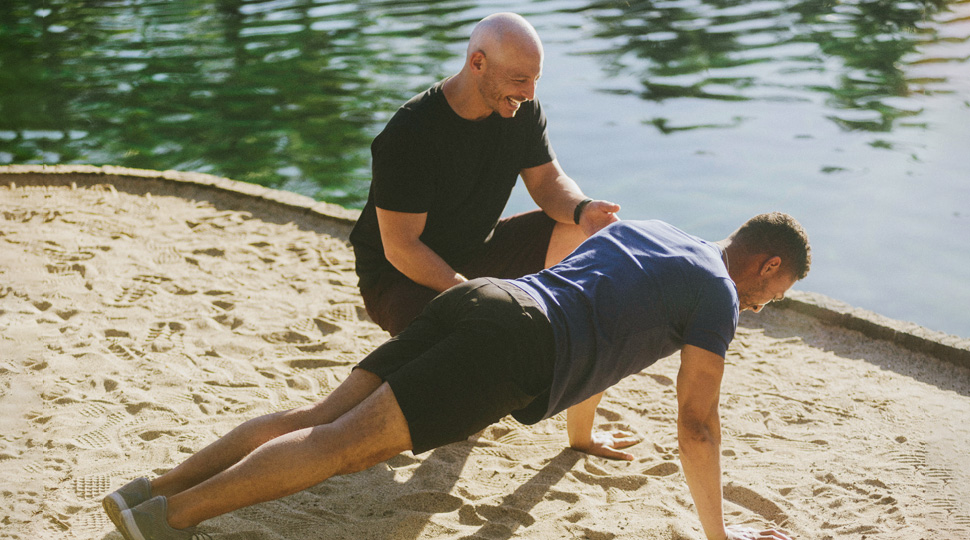 What are some of the innovations you've introduced at the gyms across
Four Seasons?
"As I revamp the gyms across the brand, I'm introducing the most state-of-the-art equipment, like HOIST Fitness ROC-IT weights, Lemond Series and Peloton bikes, Hydrow, which is like the Peloton of rowing machines, and Woodway Curve Trainers, which are essentially self-powered treadmills. Some of the changes are subtle, like swapping out traditional dumbbells for hexagonal dumbbells that won't roll on the ground. At the forthcoming Four Seasons Resort Los Cabos at Costa Palma I'll be introducing exclusive boot camps."
How have you streamlined the gyms so that workouts at Four Seasons are more intuitive?
"I think a lot about flow and layout. I design my gyms so that guests will never have to wait to use a piece of equipment. We have stations set up so you can hop from one piece of equipment to the next and seamlessly complete a circuit. There are always options. For example, one pull-up machine might have seven variations to choose from. The Torq Power Cage is a favourite piece of equipment that allows you to do so much, from Olympic lifts to TRX exercises."
Gym Innovations From Harley Pasternak
How does your gym design reflect the setting of each hotel?

"I think about aesthetics a lot. Four Seasons Hotel Montreal has a sleek, sexy design, so I chose to have all of the gym's weight equipment done in a custom black finish to reflect that look. At Four Seasons Resort Bali at Jimbaran Bay, I added a stretch of grass-like turf to echo the green views outside. Guests can use the space to do sprints and push a weighted sled."
How do you ensure you get a good night's sleep?
"No caffeine in the afternoons is really important. You shouldn't be reading stressful emails before you go to bed. Shut your technology off at least an hour before you turn in. In order for me to sleep well, I need to tire my body out, and I do that by walking or hiking. When you travel, request a blackout room in advance as well as your preferred style of mattress and pillow. I use a sound machine. Having ambient sound can help people relax and block noise that might wake them otherwise."
Photography of Pasternak courtesy Megan Spelmen
YOUR JOURNEY BEGINS HERE
Where will you get #FitwithFS?