Hong Kong is a city of delightful juxtaposition: a compact, fast-paced, skyscraper-filled urban hub buzzing with energy, surrounded by lush peaks and green open spaces laced with hiking trails. Escape into nature with a range of activities, from a leisurely walk along the Harbourfront Promenade to a strenuous hike up Victoria Peak, or explore the city's burgeoning contemporary arts scene: A gallery crawl should include visits to Lehmann Maupin; Tang Contemporary Art, which specializes in Chinese and Southeast Asian modern artists; and photography-focused Blindspot Gallery.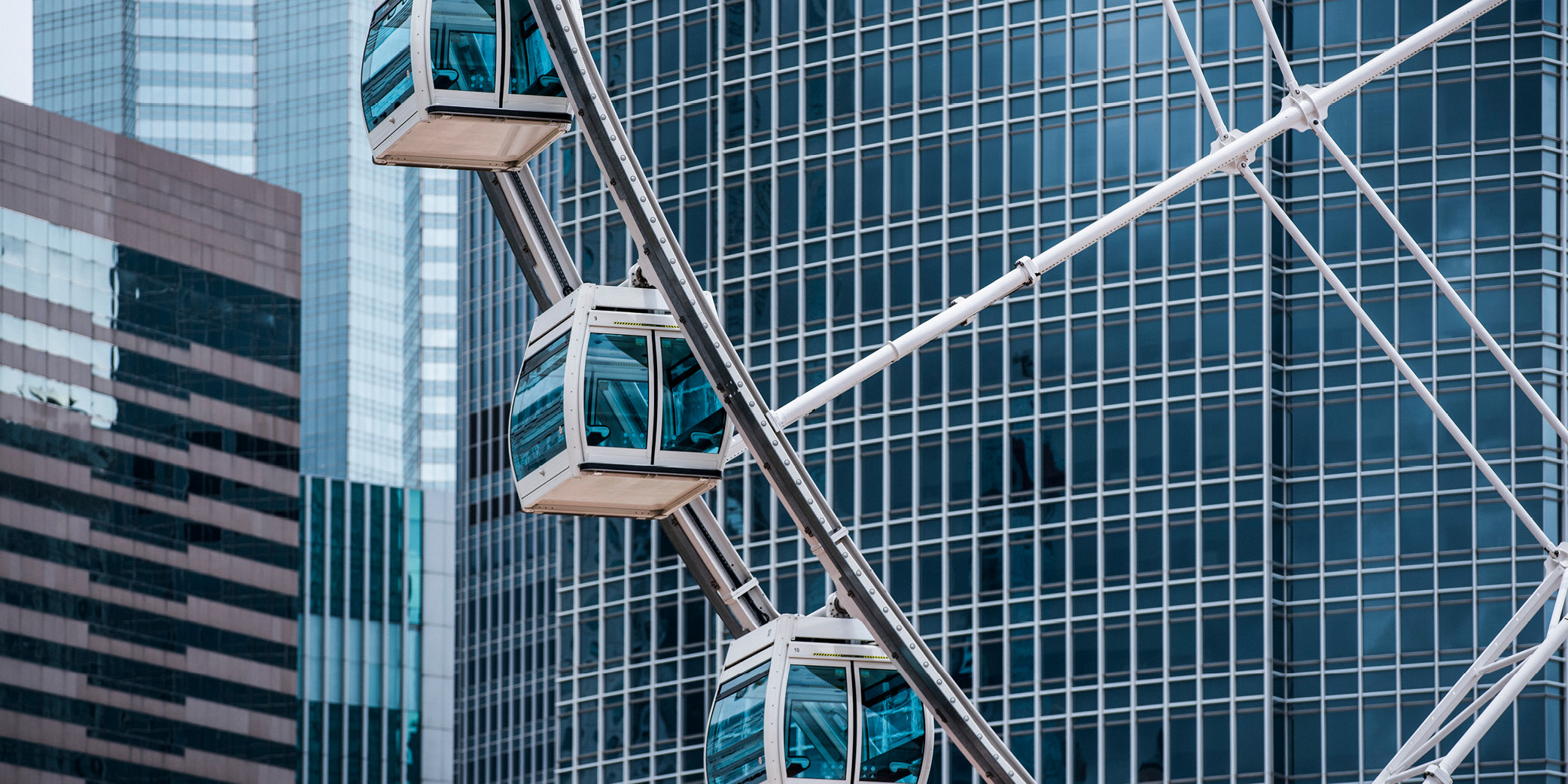 There's plenty of motivation to work up an appetite as you explore the city: Hong Kong is one of the most exciting and diverse restaurant capitals in the world, offering everything from street food – like dim sum in the Sheung Wan district – to more than 60 Michelin-starred restaurants, many led by internationally renowned chefs. Eight of those stars can be found at Four Seasons Hotel Hong Kong at Chinese restaurant Lung King Heen, French restaurant Caprice and Edomae-style Sushi Saito – the most stars under one roof in the world. And Hong Kong's wine scene is one of the most dynamic in Asia, with small, intimate wine bars that seek to educate as well as pour.
Plan your visit to Hong Kong
If you're lucky enough to be in Hong Kong, consider staying an extra day to discover the city, beyond the must-sees and must-dos. You might find things you didn't even know you were looking for – a surfing session at Big Wave Bay, a local market, a serene spot for meditation. Ask the team at Four Seasons Hotel Hong Kong for their recommendations on what to do with an extra hour, afternoon or entire day. They'll suggest on- or off-property experiences and pair you with an expert and an activity based on how much time you have.
Read on for some itinerary ideas from people who call Hong Kong home.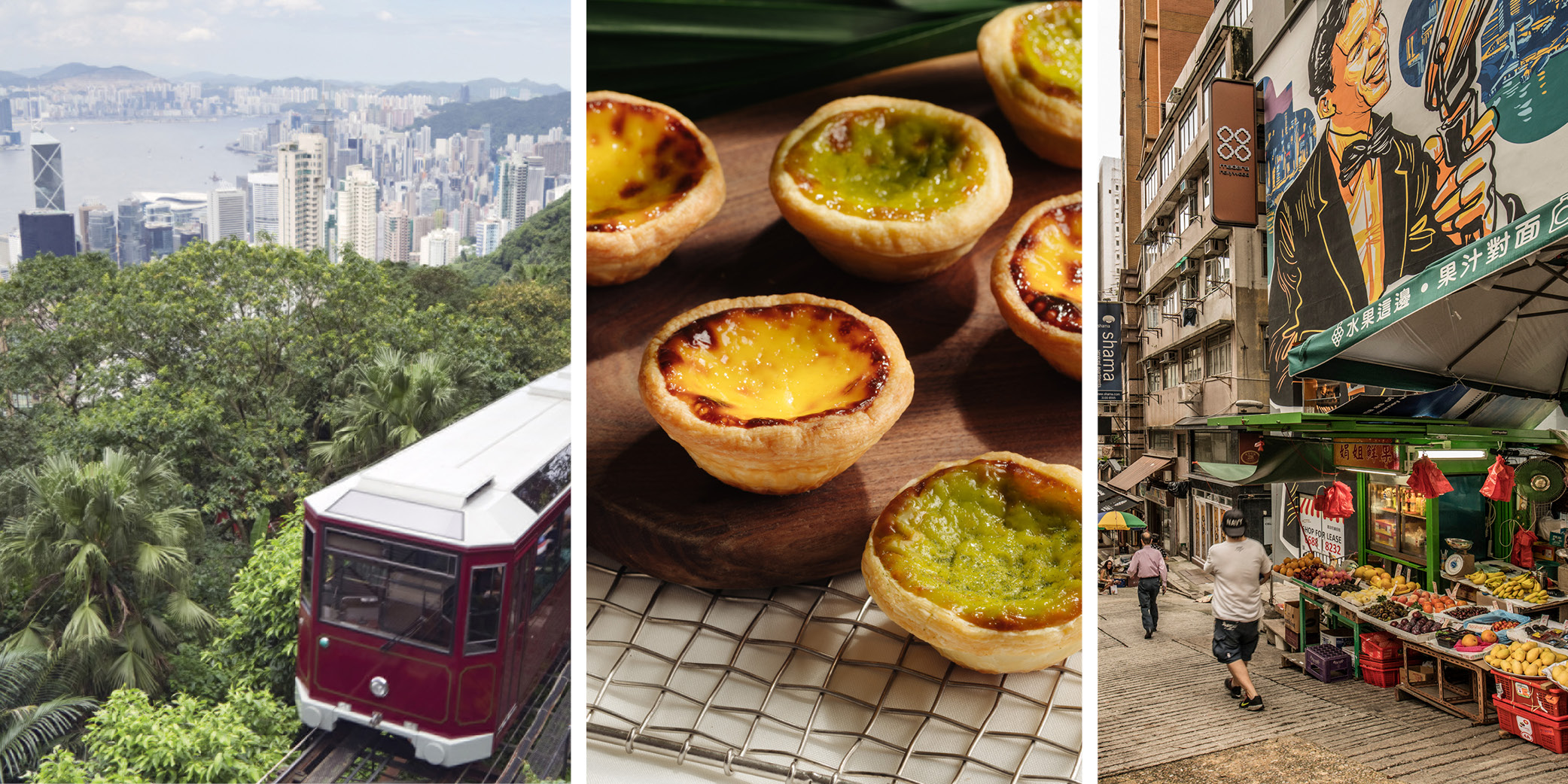 Bill Taylor
Regional Vice President and General Manager
Morning: On my days off, I like to walk up Victoria Peak and have a run around Lugard Road. The steps up to High West offer incredible views across to Lamma Island and looking back over the Kowloon side.
Afternoon: I enjoy exploring Old Town Central and checking out the latest cafés. I often have an egg tart at Tai Cheong Bakery. And I'll browse the shops and stalls that line Cat Street to look for antiques.
Evening: The Sheung Wan and Wan Chai dining scenes are so diverse, and the menus are perfect for adventure seekers.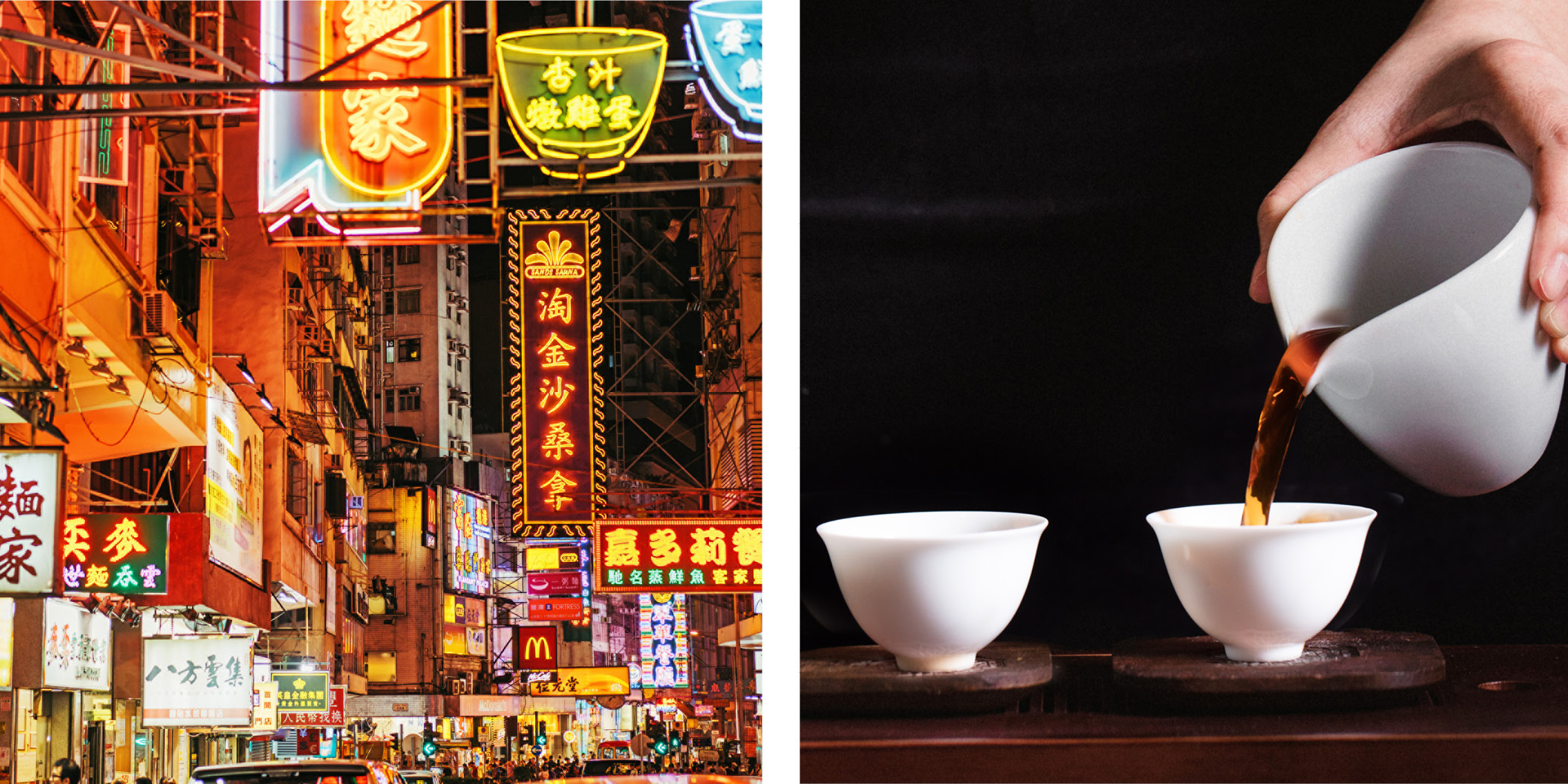 Ringo Chan
Executive Pastry Chef
Morning: I like to get some fresh air with my wife and 11-year-old son. We try to go hiking in different country parks in New Territories where we can take in the sea and the countryside. Sai Kung and Ma On Shan parks are favourites.
Afternoon: After a few hours of hiking, we love to go a local dim sum restaurant, Duen Kee Tea House in Chuen Lung Village, or we'll go to a restaurant in Tsuen Wan if we're craving traditional Hong Kong foods. It makes me happy to see hot steam come out from the dim sum baskets. Har gau (prawn dumplings), siu mai (steamed pork and shrimp dumplings) and char siu bao (barbecue pork buns) are some of the must-have dim sum dishes on my table.
Evening: I love to discover new restaurants. You can find the best Thai food in Hong Kong in Kowloon City. Many small Thai stalls or restaurants serve spicy home-style cooking and are family-run.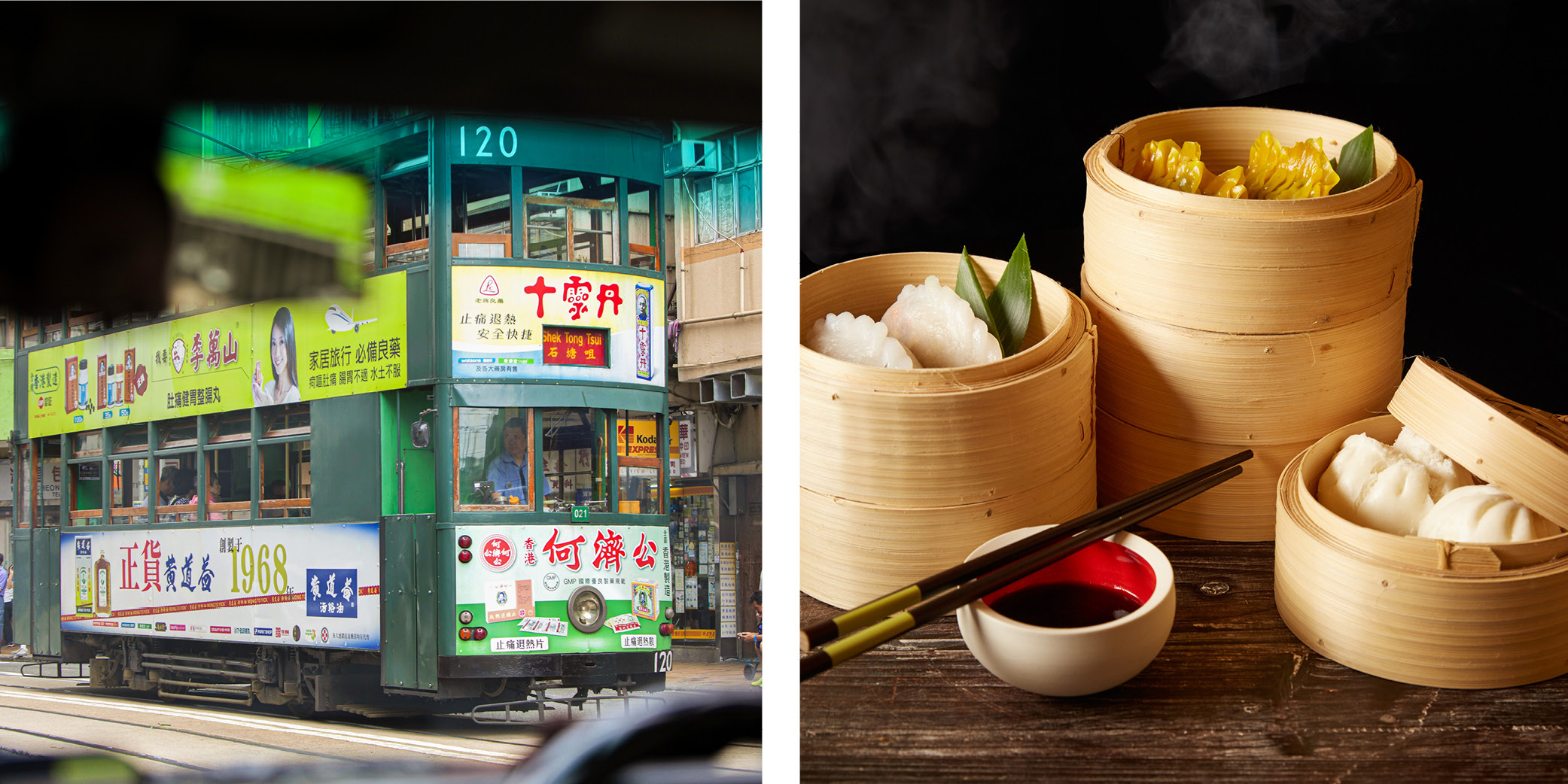 Cissie Chan
Assistant Chef Concierge
Morning: I head to Central and Sheung Wan districts to indulge in brunch with classic comfort foods like baked sago custard pudding and lotus seed paste buns at Lin Heung Tea House – the dim sum is served on trolleys, and don't be shy about serving yourself. Sang Kee Congee Shop has been serving the most authentic congee in Hong Kong for four decades – I like the fried fish cake and fish belly and pork liver congee.
Afternoon: I love to stroll along the Central Harbourfront Promenade to burn off the calories from my breakfast. Some days I might relax afterwards and laze around in the sun on the large grass lawn at the Sun Yat Sen Memorial Park, overlooking Victoria Harbour. Other days, I might walk all the way to Fung Mat Road Waterfront Open Space, where local street performers sometimes entertain patrons.
Evening: I usually hang out on the promenade until sunset, then I will hitch a ride on the Ding Ding – a double-decker tram – to my dinner destination. If I'm craving Japanese food, I'll go to Michelin-starred modern Japanese izakaya Yardbird in Sheung Wan, serving yakitori dishes of skewered grilled chicken over traditional Japanese binchotan charcoal. If I'm in the mood for some hearty Italian homemade pasta, Pici Pasta Bar, with locations in Wanchai or Central, has always been the top of my list. As winter hits, heartwarming claypot rice at Sheung Hei in Kennedy Town is undoubtedly my favourite spot – the claypot rice is cooked to order over a charcoal stove, which gives the rice and meat a unique smoked flavour and aroma and also creates a thin layer of crispy rice crust at the bottom. Other classics such as white eel and spareribs rice and preserved goose liver, pork sausage and chicken never disappoint.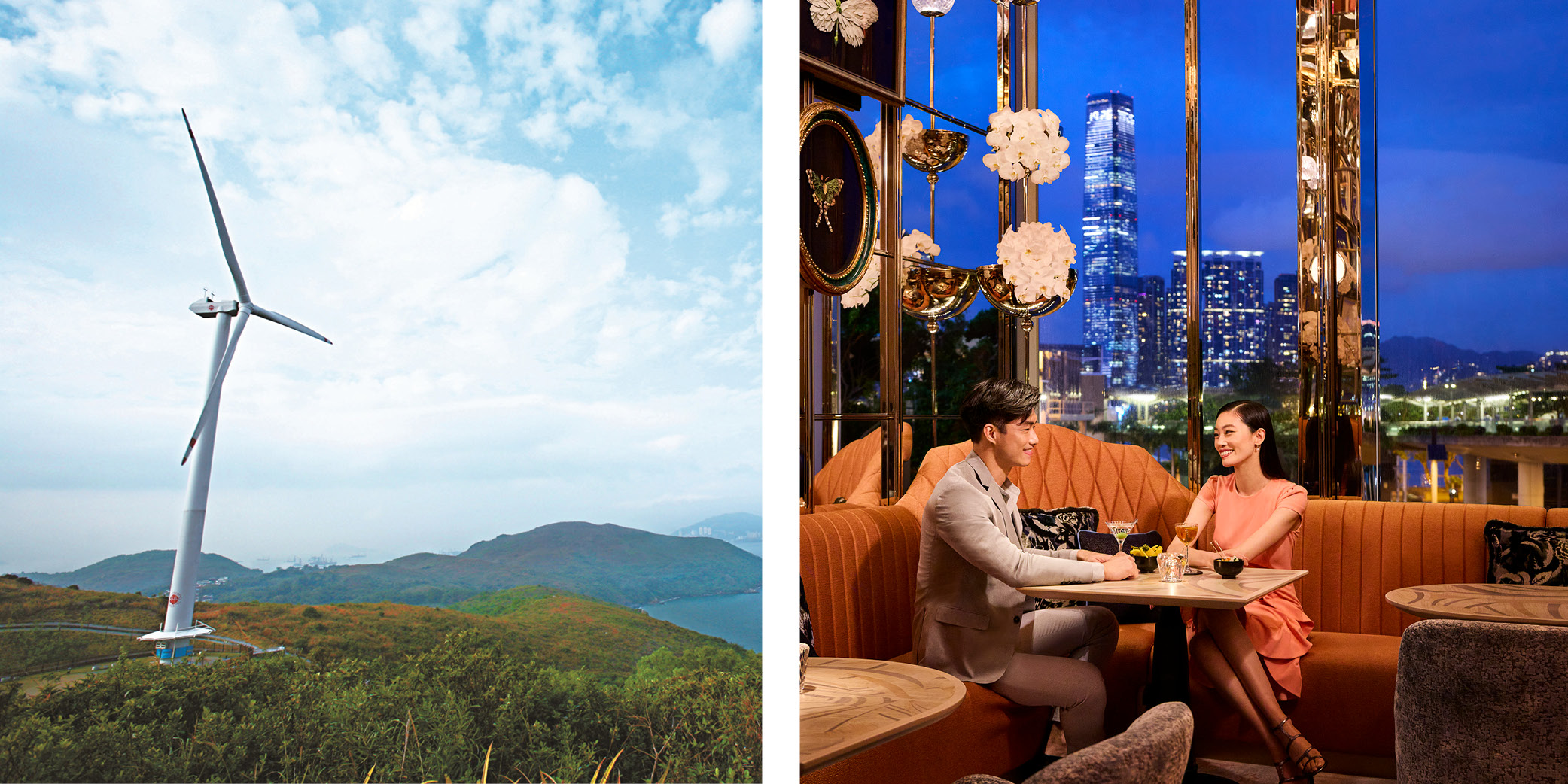 Tania Bardhan
Senior Spa Director
Morning: I love to start the day by hiking Twin Peaks and Violet Hill. This hike is as challenging as it is scenic, offering some incredible views of the diversity Hong Kong is known for – skyscrapers, mountains, beaches, green country parks, reservoirs and a seaside village. It ends at Stanley, a laid-back village where I like to relax at a seaside restaurant with some food and drinks and watch the waves.
Afternoon: I like to take a ferry to Lamma Island. The Family Walk Trail is an easy path that starts in the small fishing village of Sok Kwu Wan and ends at Yung Shue Wan, the largest village on the island, which has restaurants serving food from all over the world. I always change up what I eat. Some days I have a Mexican lunch. Other days I eat Indian food or fresh Chinese seafood.
Evening: One of my favourite spots is Boticario Bar & Grill on the Tsim Sha Tsui waterfront. I like to enjoy a drink on the terrace and enjoy the lovely breeze and the view of evening's lights on Hong Kong Island.