Who among us, when gainfully employed but scheduled wall to wall, hasn't envied younger students with a chance to take a gap year? It's easier to take a whole year off to travel the world before college or before starting a career.
A gap year wasn't in the cards for me in my 20s, but I kept the idea tucked away in the back of my mind. My husband and I realized our dream of moving to Aspen, Colorado, to start a magazine. As the years passed, I discovered a downside to being an entrepreneur; work consumed my time.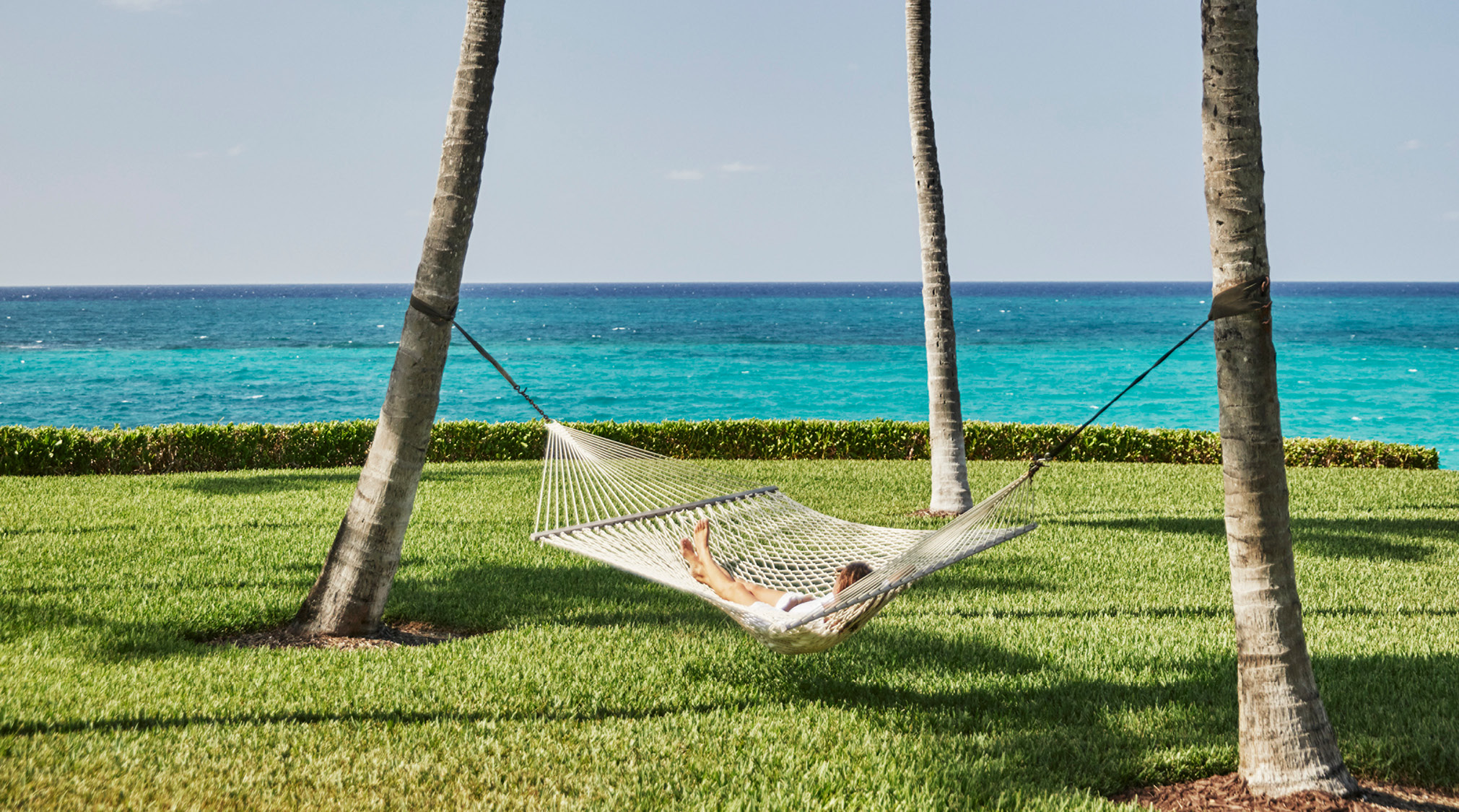 After 25 years at the helm, I hit the slow – not the stop – button. I wasn't ready to retire, but I did need the luxury of time to explore the world and re-envision my place in it. I started with a deep dive into one of my favourite places, Manhattan, making it my classroom: museums, opera, theatre, talks. I enrolled in photography workshops in India, Mexico and Cuba, at each stop seeing the world and myself with fresh eyes.
Today, as our ideas about work, home and travel change, a gap year, a mini-retirement, a sabbatical or even a supersabbatical seems less problematic for many adults. Here are some of the opportunities Four Seasons offers to help you discover a new outlook on the world – and your place in it.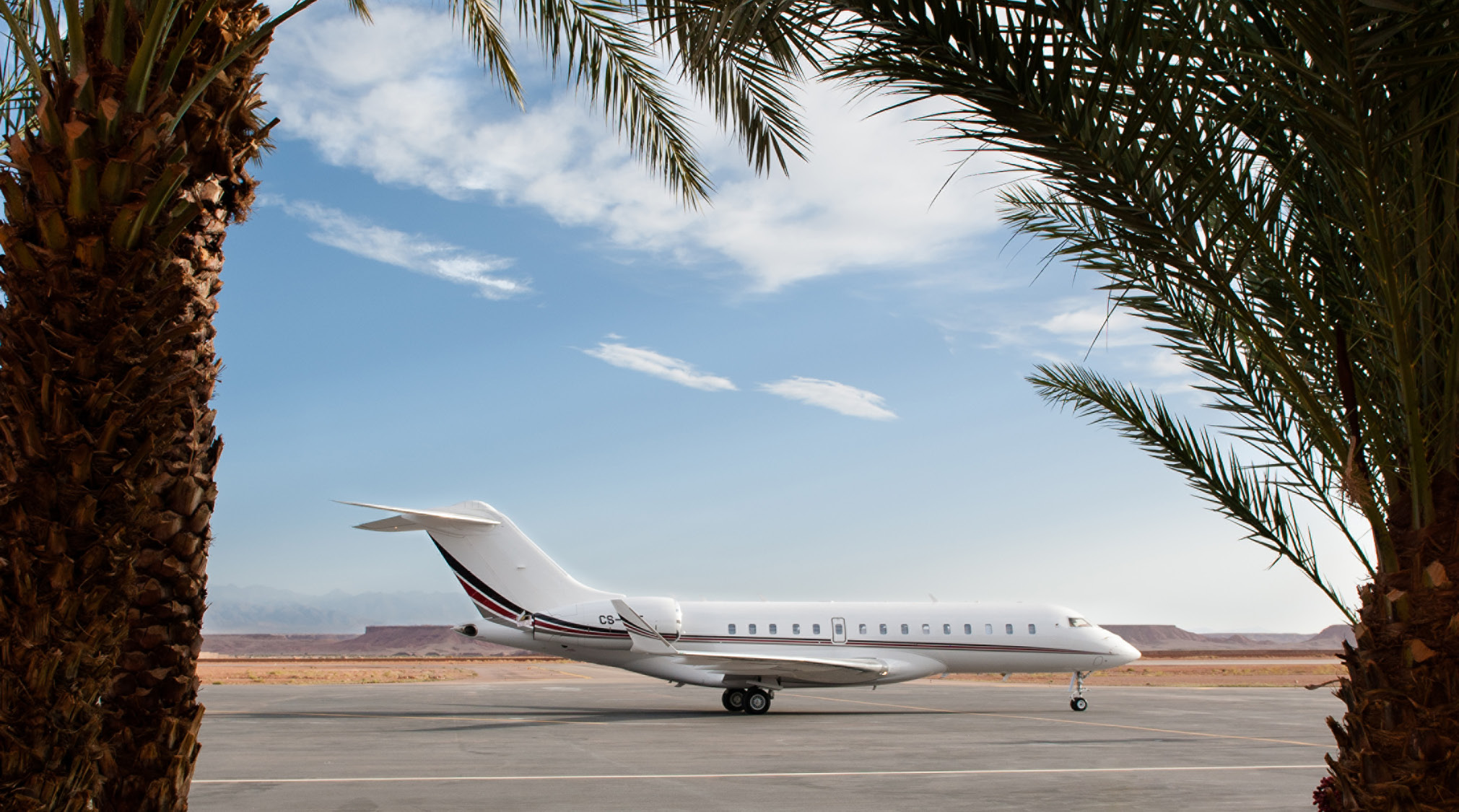 Experience a World of Adventure
Discover new passions, flavours and perspectives both in the air and on the ground during a one-of-a-kind global adventure aboard the custom-designed Four Seasons Private Jet. The curated collection of global itineraries offers exclusive experiences available only through Four Seasons, along with its world-class service and personalized care.
It may have taken Phileas Fogg 80 days to circumnavigate the globe, but with Four Seasons you can do it in 24. The World of Adventures itinerary takes you to nine destinations in eight countries, starting with a welcome dinner beneath striking glass sculptures by Dale Chihuly in Seattle and ending with a Champagne toast in Miami. Taking the long way around, you'll learn the secrets of samurai sword fighting in Kyoto, go rafting on Bali's longest river, centre your mind and body with sunset yoga in Seychelles, trek through the rainforest in search of gorillas in Rwanda, tour ancient architecture in Marrakech, take a private salsa lesson in Bogotá, and watch for giant green sea turtles in the Galápagos Islands. Other Private Jet itineraries include an expedition through the southern hemisphere, with an unforgettable trip to Antarctica.
Explore Private Jet Journeys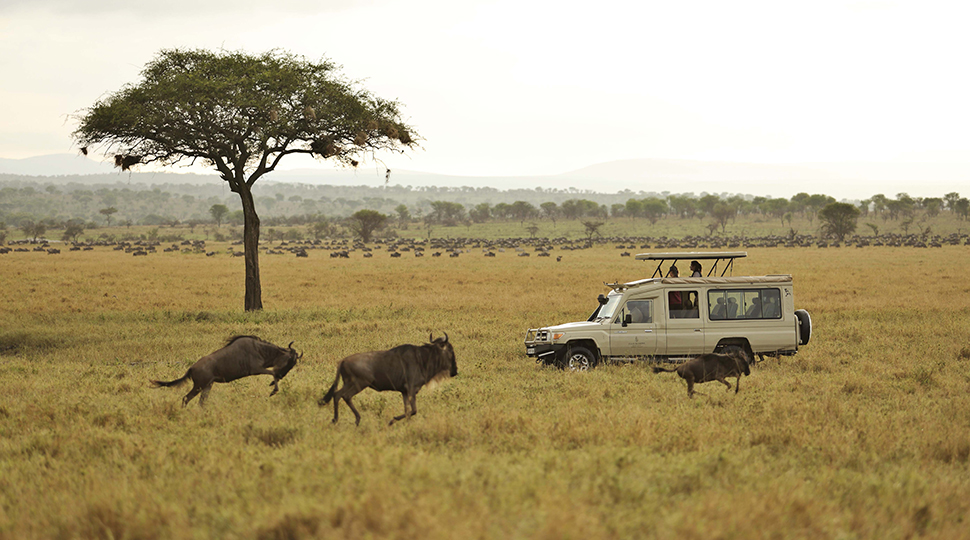 Safari means "journey" in Swahili, and an adventure at Four Seasons Safari Lodge Serengeti is a natural fit for a journey of discovery. Explore the natural habitat of Africa's fascinating creatures by vehicle, on foot or even from the air – it's sure to change your perspective.
Set out with the Lodge's resident naturalist, Maasai guides and park rangers and immerse yourself in the splendours of the savannah during a guided walk. Your guides will teach you to read tracks left by animals like cheetahs and lions, and understand the role insects and plants play in this unique ecosystem. Help install a camera trap that will record the activities of the Serengeti's majestic animals – elephants, wildebeests, giraffes, notoriously elusive leopards.
Your education continues at the Lodge's acclaimed Discovery Centre, the first conservation research and interactive education platform of its kind in East Africa. Here, review your camera-trap images with an expert and create a personalized digital photo record of your sojourn in one of the world's last wild places.
Four Seasons Safari Lodge Serengeti, Tanzania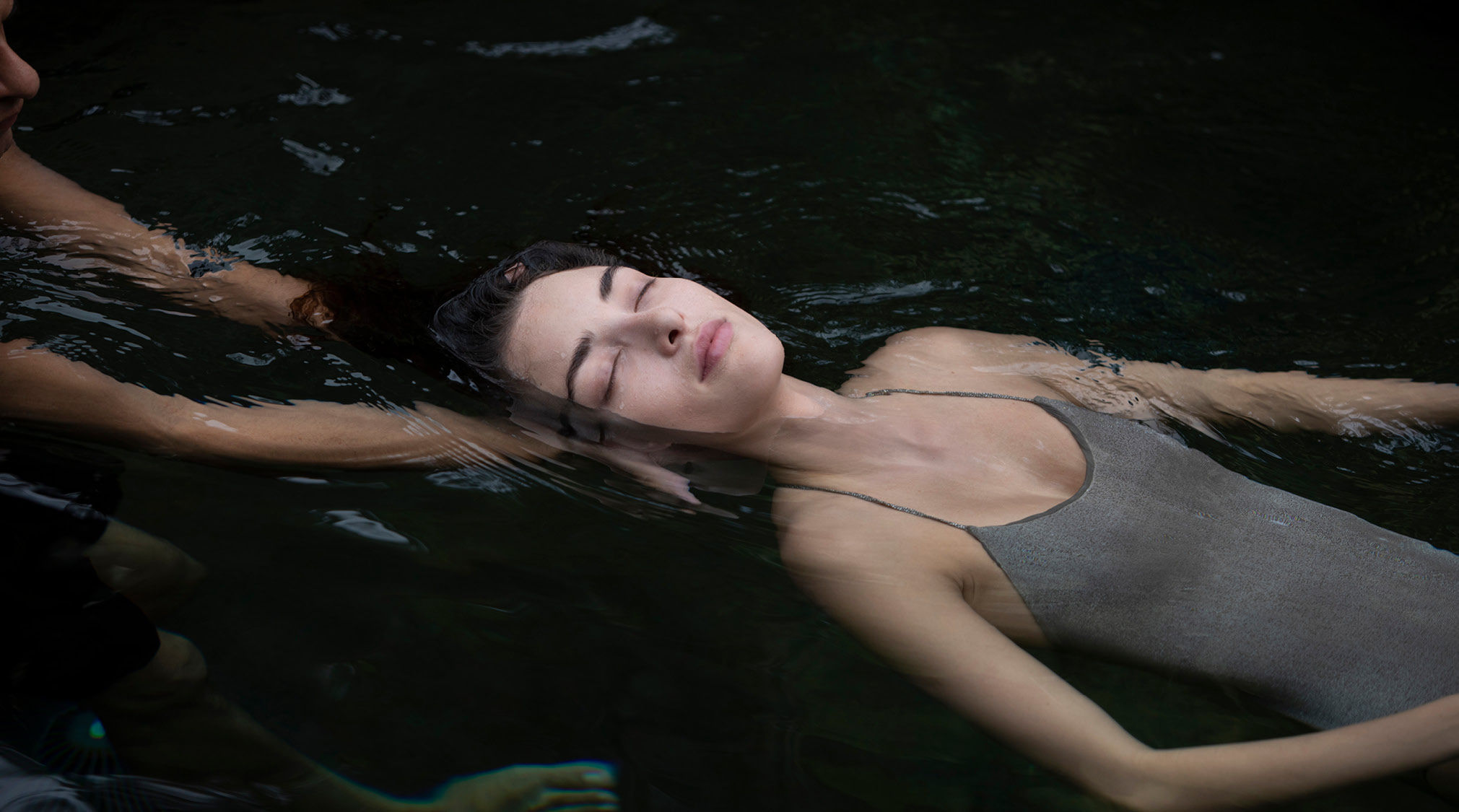 During a gap year, many college-age students are out for one last hurrah before taking on adult responsibilities. But I've found that one of the benefits of taking that time later is the opportunity to discover – or rediscover – the passions that drive you. Make your journey to well-being at Sensei Lanai, a Four Seasons Resort. This wellness enclave helps fuel your passions and connect with your intentions to live well through enriching classes, culinary adventures, private wellness consultations and relaxing treatments.
The Sensei Way focuses on three paths: movement, nourishment and rest; combined, they help us recover and grow. Explore each path with personalized activities – like aquatic bodywork in your hale pool and guided breathwork – and private one-on-one sessions with well-being professionals. Balance the calm with adventure and infuse your wellness vacation with world-class golf, hiking or horseback riding on mountain trails, or swimming in a protected marine cove. The Concierge can arrange a variety of island activities that nourish body and spirit.
Sensei Lanai, A Four Seasons Resort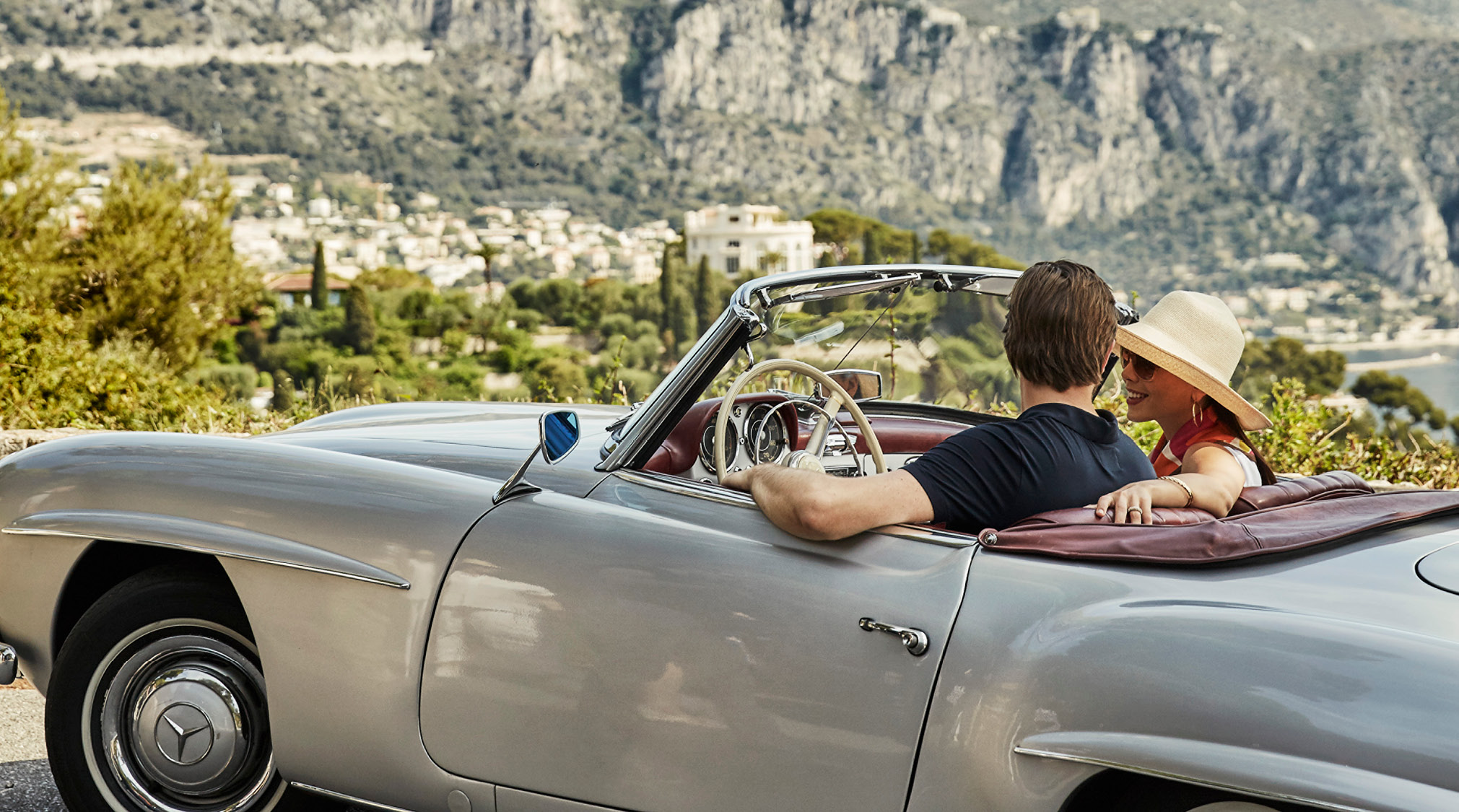 The past year has made me – and countless other travellers – yearn not only for the chance to explore new destinations but also for the journey to them. I love climbing behind the wheel and hitting the road, and relish every scenic overlook and entertaining detour. What better way to explore Europe than by taking The Scenic Route: Embark on a great escape between drivable Four Seasons destinations like Lisbon to Madrid, Prague to Budapest, London to Hampshire. Four Seasons Concierges fill you in on their favourite stops along the way, and you can explore wine country, savour authentic local cuisine, and immerse yourself in art and history – all at your own pace.
Four Seasons Hotel George V, Paris
I'm most looking forward to the drive from Paris to the French Riviera, snaking along the legendary N7 – dubbed The Holiday Route, or Route des Vacances. It's a feast for the senses: the soothing smell of lavender fields, breathtaking views of the Mediterranean, authentic dishes at local cafés. After waking up to views of the Eiffel Tower at the iconic Four Seasons Hotel George V, Paris, trade the bright lights of the city for the bright stars of the French Riviera. I can't wait to gaze up at the inky night sky during a personal astronomy lesson with a planetary scientist from Grand-Hôtel du Cap-Ferrat, A Four Seasons Hotel – or to admire the celestial twinkle during an al fresco dinner prepared by Michelin-starred Chef Yoric Tièche.
Grand-Hotel du Cap-Ferrat, A Four Seasons Hotel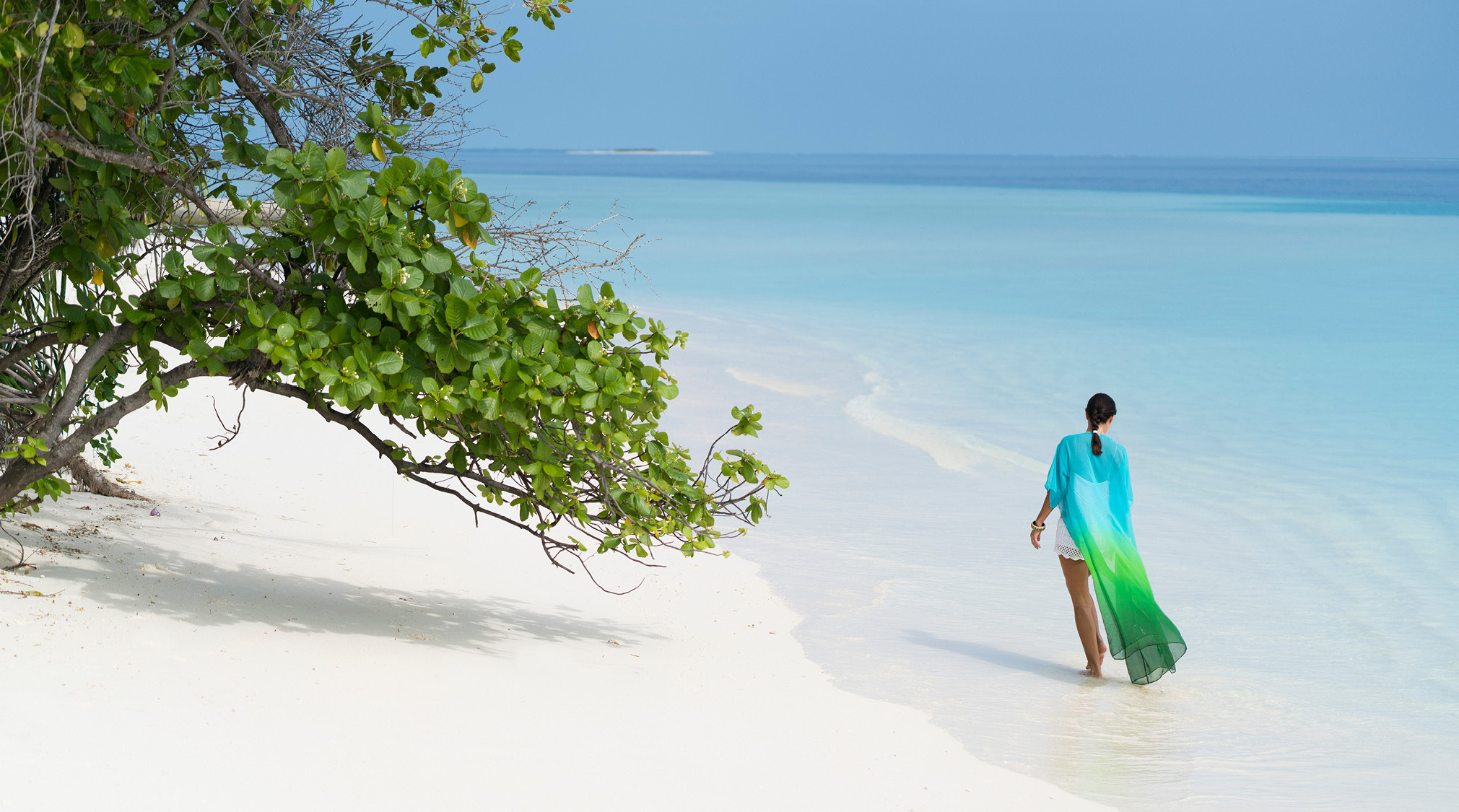 After stepping away to take time for myself, I discovered how much I relished the opportunity to revive my bonds with friends and loved ones – I could spend time with them without having to field calls from the office or check my email. The perfect place to gather? Your own private island. Four Seasons Maldives Private Island at Voavah, Baa Atoll, is the world's first exclusive-use UNESCO hideaway – the ideal spot to retreat and reconnect.
Lounge on white-sand beaches and splash in clear blue water, or climb aboard Voavah Summer, your 19-metre (62-foot) private yacht, for a day of exploring the UNESCO Biosphere Reserve that surrounds the island. Swim with reef sharks or dive with mantas, or get your adrenaline pumping with high-flying X-Jetblades water jetpacks or kitesurfing. Restore balance and elevate your awareness with a customized treatment at the island's private Spa – perhaps the Ocean of Consciousness, which uses the power of sound to connect you to layers of awakened knowledge both in and around you. After a day spent exploring your surroundings and your psyche, toast the sunset during a beach barbecue prepared by your private chef.
Maldives Private Island Voavah at Baa Atoll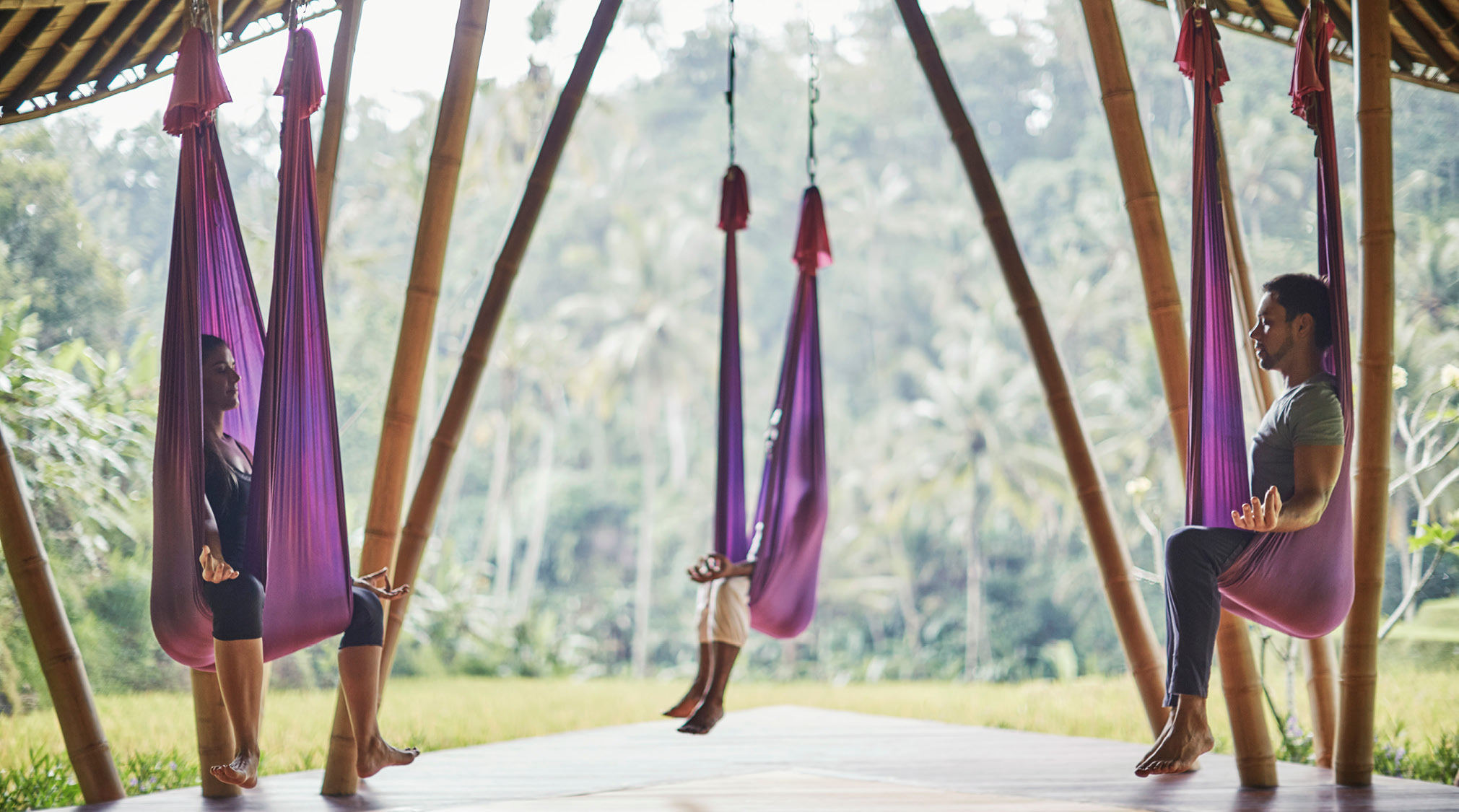 To recharge during your sabbatical, it's important that you relax, letting go of old stress, worry and negative emotions. At Four Seasons Resort Bali at Sayan, improve your spiritual and physical health at The Sacred River Spa, where authentic Balinese traditions combine with energy-healing chakra ceremonies. The Muladhara ritual brings inner peace and frees your full potential with a cleansing kemenyan smoke ceremony, soothing singing bowls and slow massage to induce a deep sense of stillness and connection – of feeling physically and emotionally grounded, ready to embrace new challenges.
To see the world from a new perspective, try AntiGravity Yoga, a "flying" practice that combines athletic strength with the motion of dance. As you stretch and improve your flexibility, suspended or even inverted in the Resort's bamboo yoga bale, you'll discover that your levitated position will get your endorphins flowing and set your soul – and mind – soaring.
Four Seasons Resort Bali at Sayan
YOUR JOURNEY BEGINS HERE
Where will your spirit of adventure take you next?